PRADCO Outdoor Brands Signature Hunting – Wide Assortment of Gear
Nicolas Lenze 01.24.22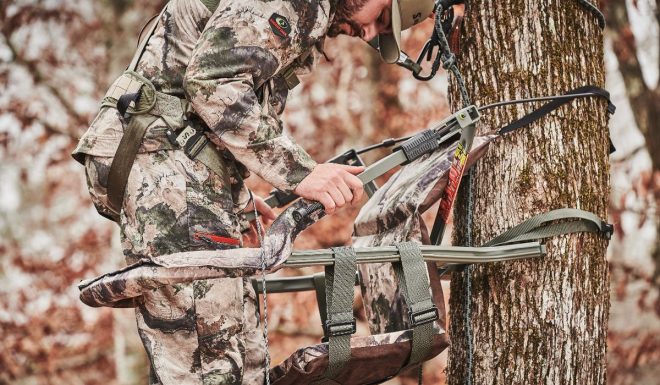 There are more than just trail cameras coming from PRADCO Outdoor Brands Signature Hunting in 2022. The company is releasing a rather wide assortment of products to help you be successful in the field, and even after. This extends to hoists and gambrels for deer processing, various attractants and scents, and treestands to get the drop on some deer out in the field.
Hunting Accessories Coverage on AllOutdoor
Hoist and Gambrel System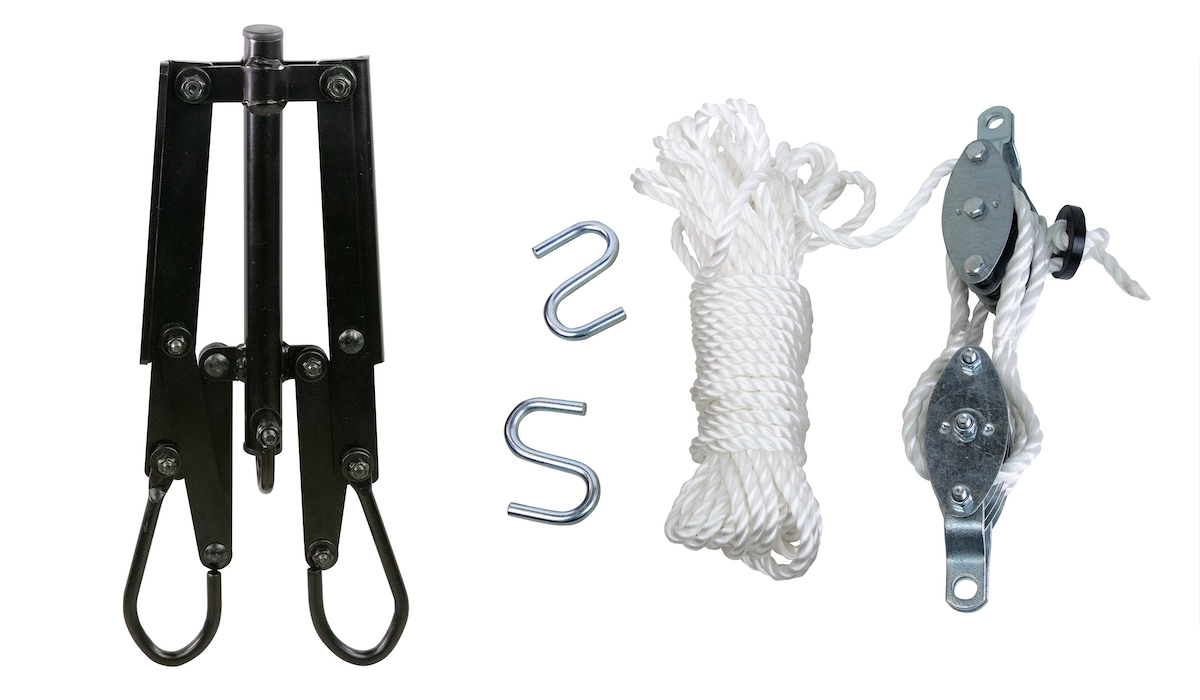 DETAILS
8:1 gear ratio.
All steel construction.
Folds for packing/storing.
Max weight: 1000 lbs.
MSRP: $59.99
Apple and Berry Flavored Drip Bag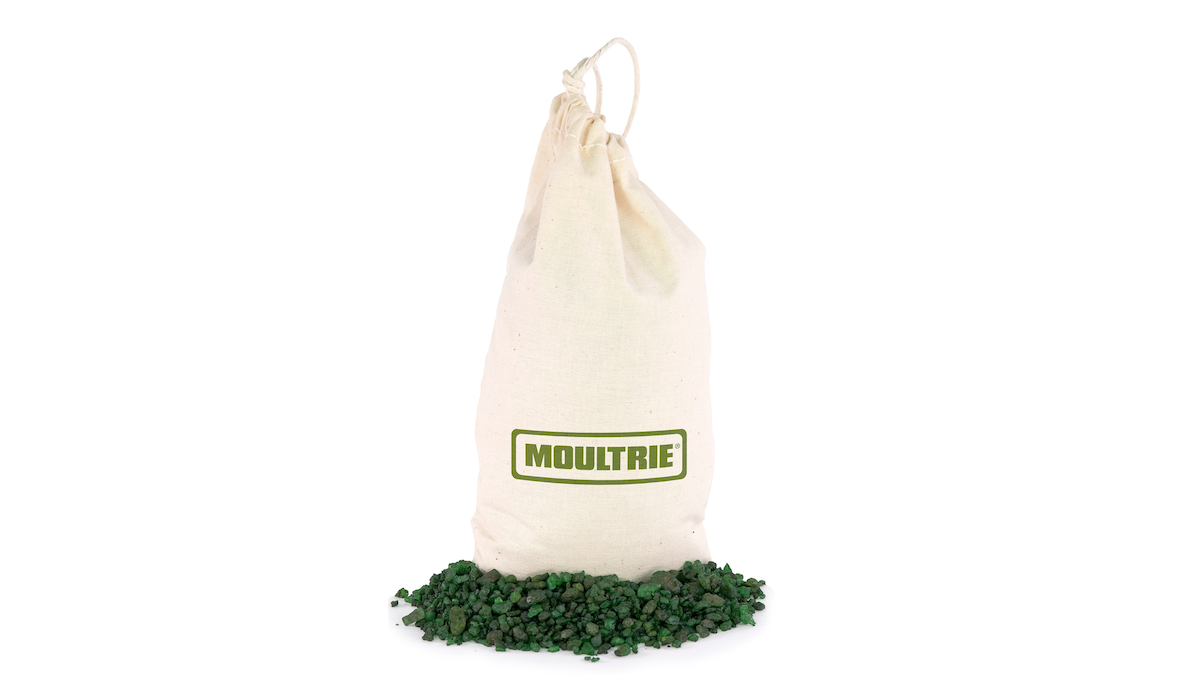 DETAILS
Drawstring included.
MSRP: $19.99
Viper Level Pro SD
EasyLevel™ patent-pending dials on both the top and bottom platforms allow for adjustments to keep the platforms perfectly level – all while attached to the tree.

Includes FasTrack™ and redesigned Quick Draw™ Pro Cable system.

SummitLokt®, RapidClimb®, Dead Metal® technologies and a wraparound armpad.
DETAILS
Weight: 26 pounds
Weight limit: 300 pounds
Seat frame size: 27" W x 37.5" D
Platform frame size: 25″ W x 36" D
Camouflage: Mossy Oak Elements Terra Gila
MSRP: $529.99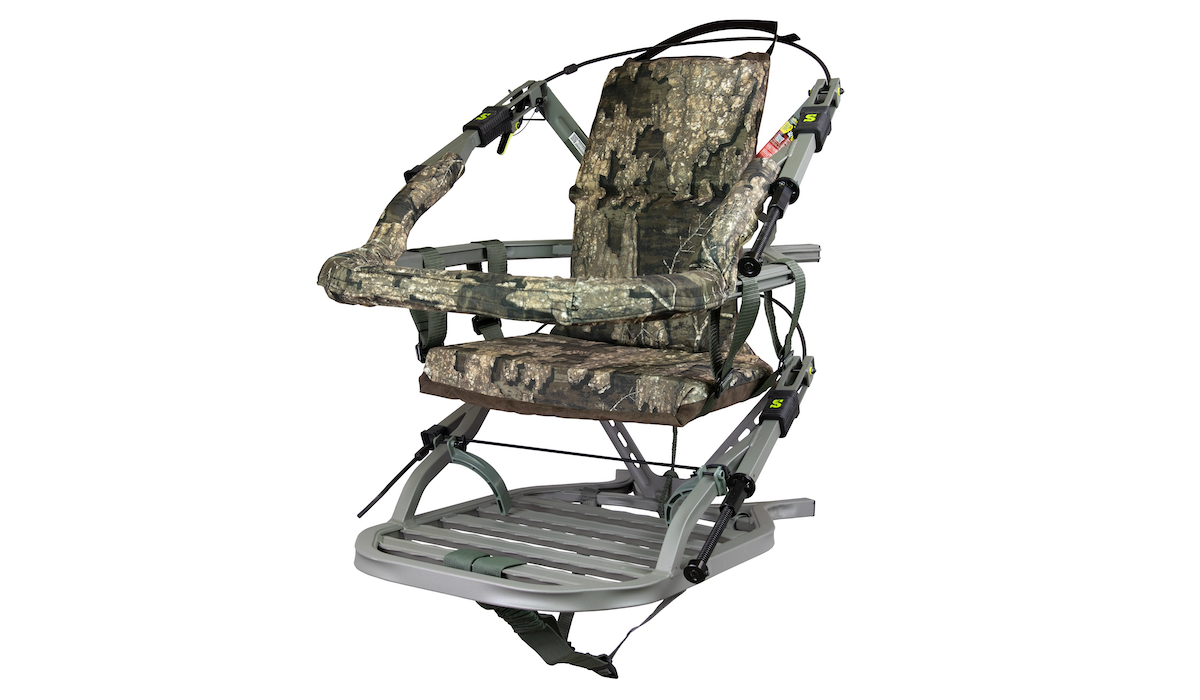 Rope-A-Dope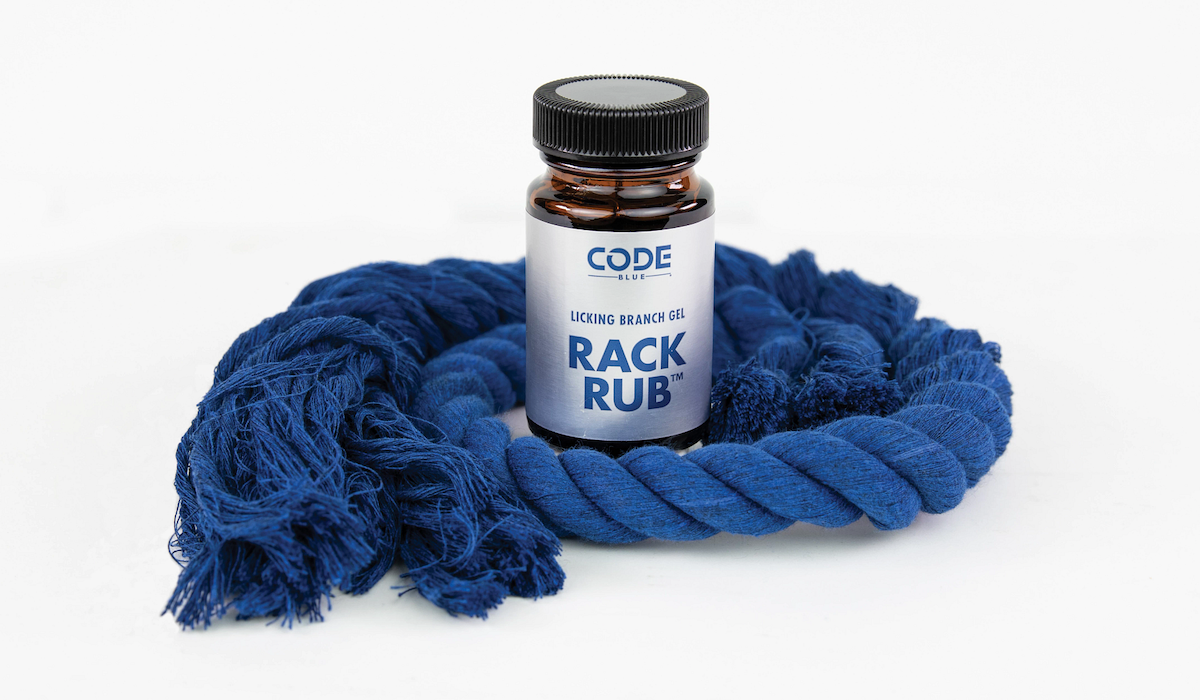 Ultimate forehead gland and preorbital scent for stimulating rub activity.

Weather-resistant, cotton synthetic blend rope withstands the harshest conditions and soaks up Rack Rub™ gel to provide a lasting scent.
DETAILS
Use all season
MSRP: $19.99
Screamin' Heat Stick
DETAILS
Screw-on cap
Wax stick formula
MSRP: $19.99
If any of this wide assortment of Moultrie's new 2022 products interest you, you can obviously find them on the Moultrie website. If you would like more information and product announcements, follow them on their social media pages. Moultrie can be found on Facebook, Instagram, Twitter, and YouTube. Good luck out there!