[GAOS Show 2022] – Tandemkross Kraken Lower for Ruger 22/45 Mark IV
Andrew D 02.16.22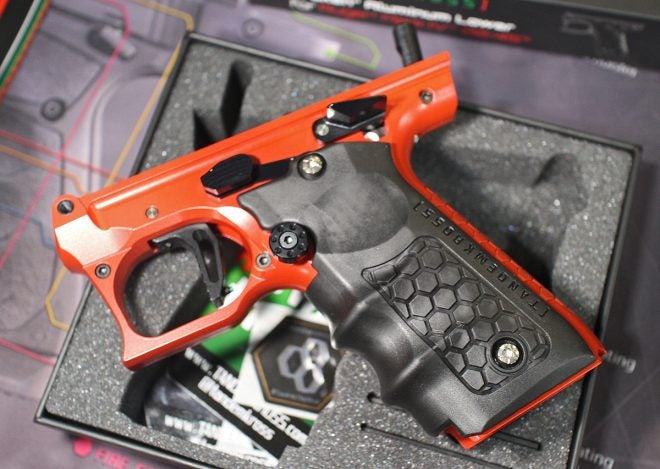 Lose the lower half of your Ruger 22/45 MkIV in a tragic boating accident? No worries, Tandemkross has the Kraken lowers to suit all of your aftermarket needs!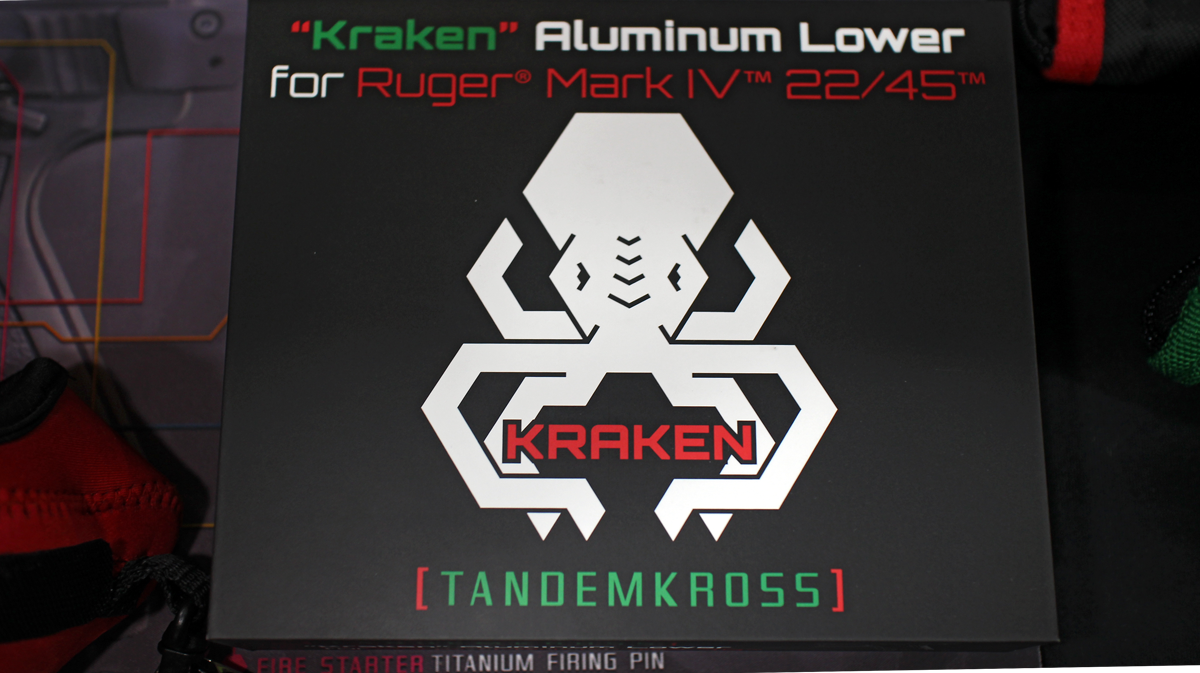 Company Info: TANDEMKROSS
Tandemkross describes themselves as a company manufacturing "performance parts that solve common firearm problems. Competition shooters and weekend plinkers alike benefit from [TK]."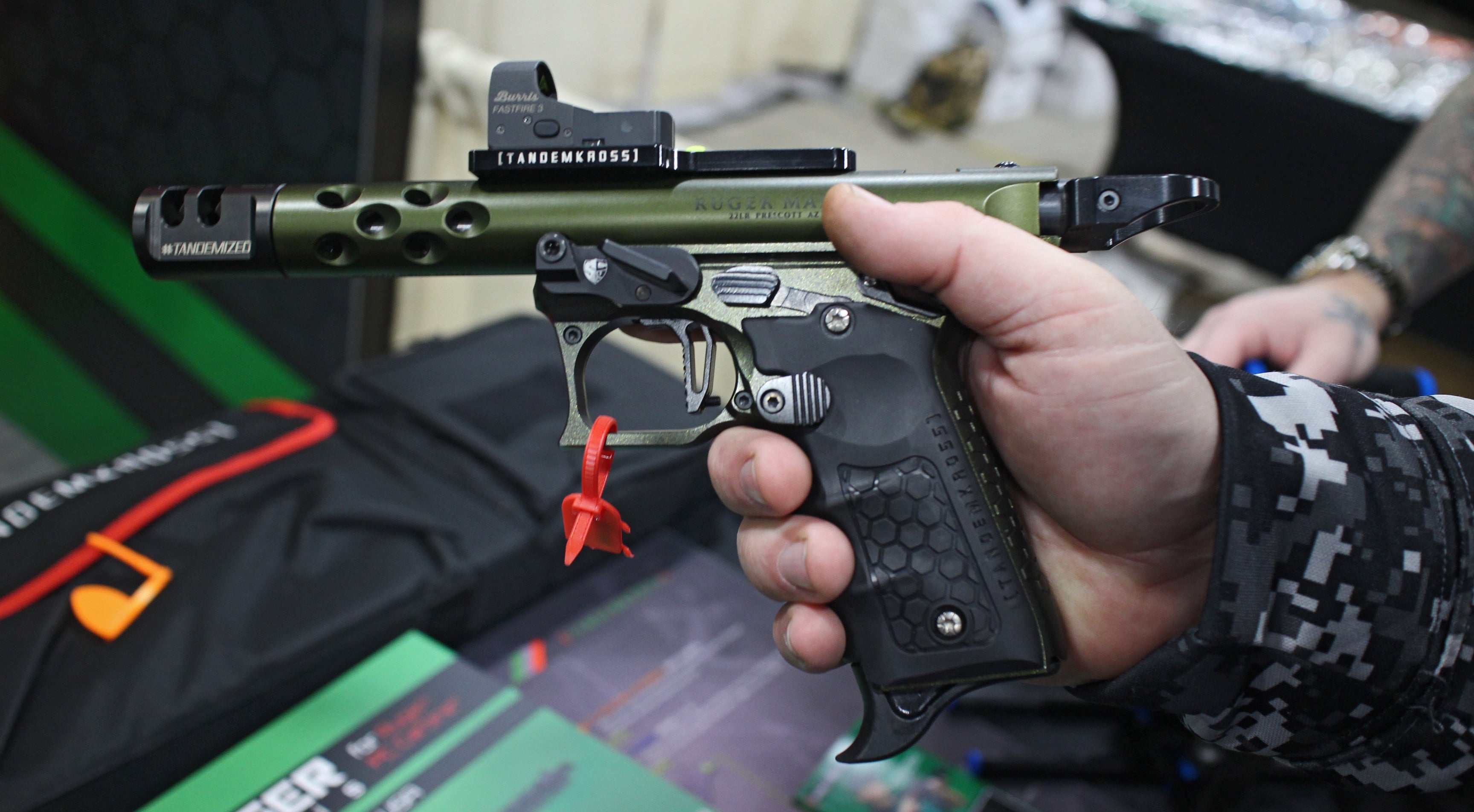 The company is based out of New Hampshire – and unironically located only about 45 minutes to an hour from Ruger Investment Castings. Unironically, because their first product was a hammer bushing that removed the annoying magazine disconnect from the Ruger Mark III pistols. Ten years later, Tandemkross has gone from a small cottage industry brand making a few doodads to a company making a name for itself in the rimfire market and beyond.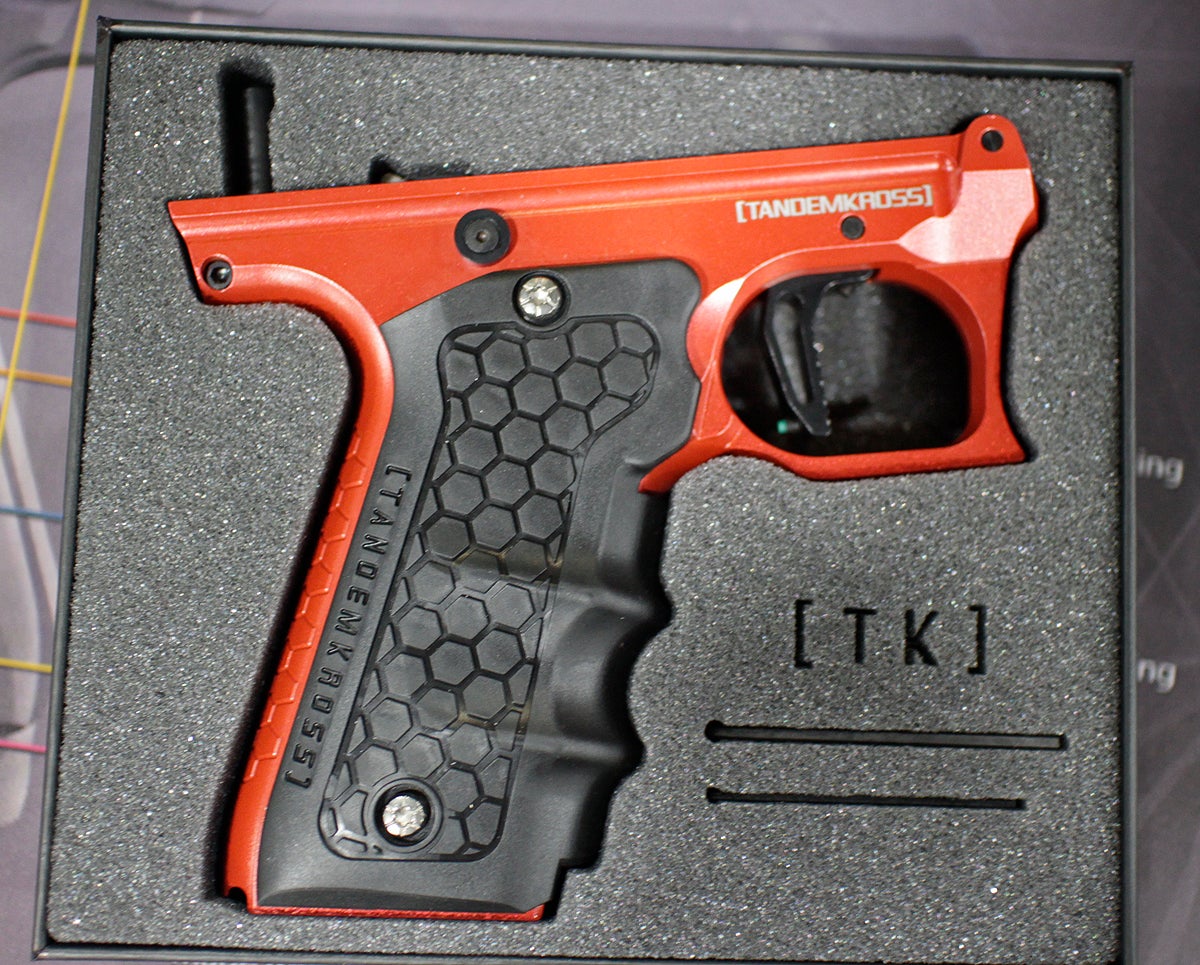 Product Info: Kraken Aluminum Lower for Ruger 22/45 Mark IV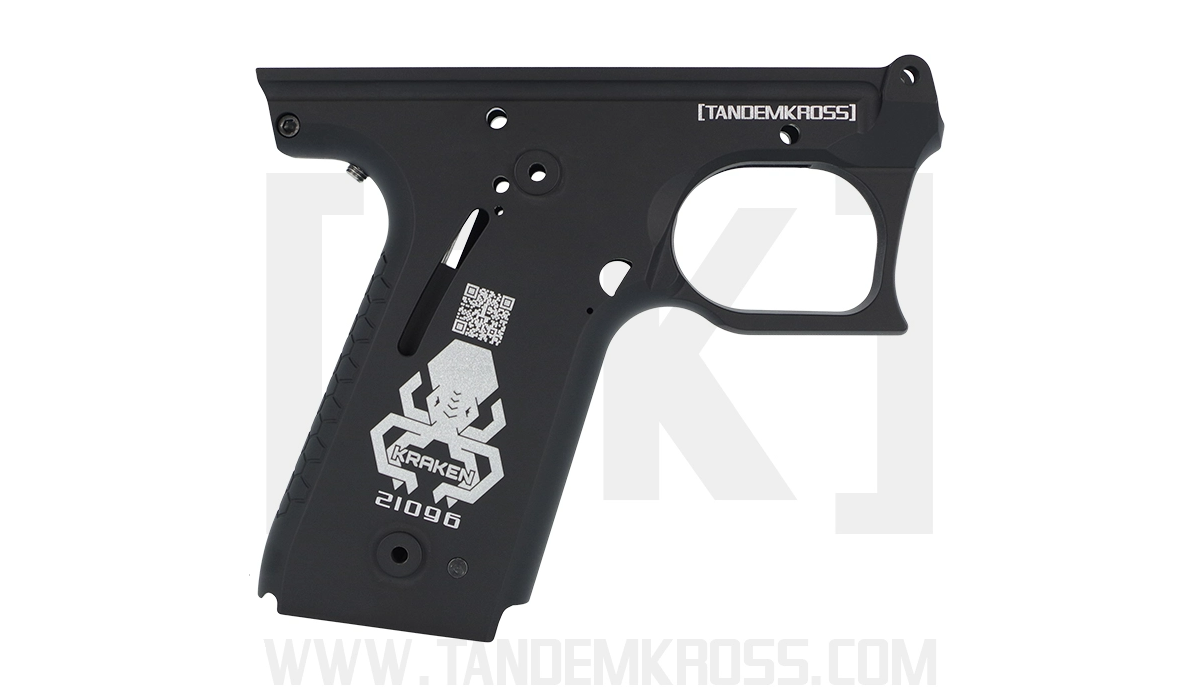 With another Ruger Mark series pistol comes another generation of products to improve, upgrade, and otherwise modify a budget blaster into a Gucci gear rimfire pistol that even 22Plinkster was proud to build and use.
The Kraken seems to solve one of the Ruger 22/45 MkIV's only potential problems. flex and slop in the rear mount of the receiver to the lower due to the push button quick release. While this does require an allen screw to clench and tighten up the lower and upper together, it does increase the security of the two portions combined. With it, it is reported it gets rid of the wobble and "keychain rattle" some stock 22/45 MkIV's have.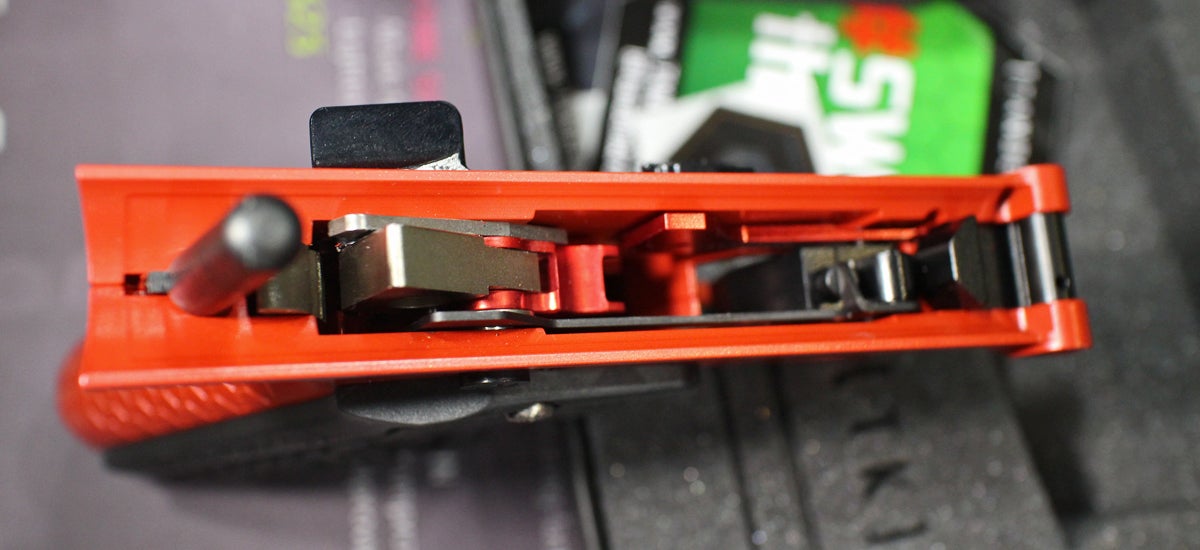 Having the ability to start from a frame-up and swapping your OEM parts or using Tandemkross's BYOK (Build Your Own Kraken) give you the option to create a lower built to your specs.
Other Products
Upgraded Magazine Release KrossPins for Ruger® 10/22® (2-Pack) – Currently have medical tape over one of my pins on the trigger housing for when I have to clean the bolt. So glad this was made.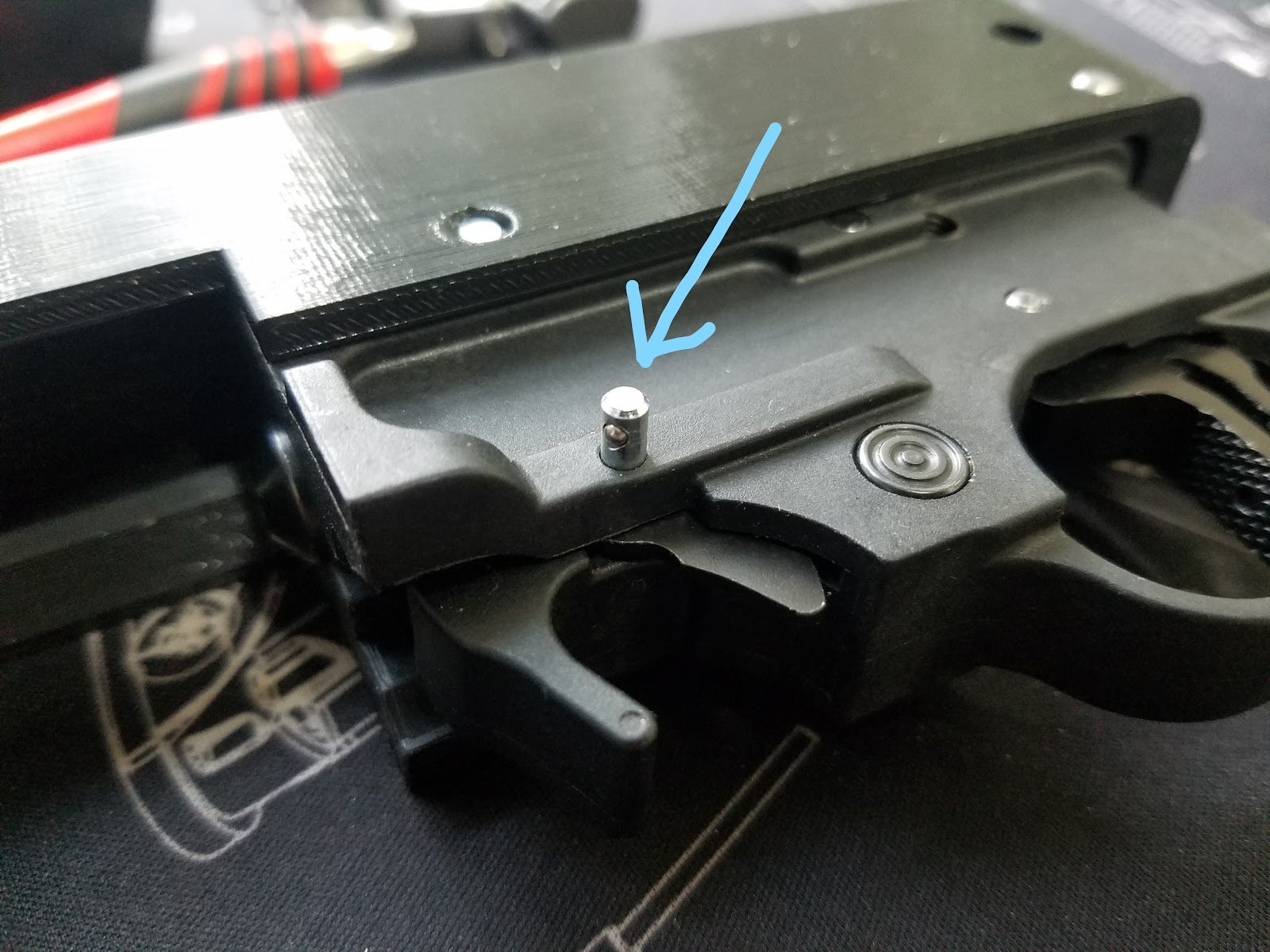 Steel Hammer Bushing for Ruger® MKIII™ and MKIII™ 22/45™ – The product that started them all. Bought this guy early in TK's history, along with the MkIII LCI replacement. Sure did class up my 22/45 LITE. 💝
Observations
TK knows what they're doing. This Kraken lower receiver grip is definitely for a market of buyers focused on competition, flexing on the poors, or wanting to eek out every inch of what the 22/45 MkIV platform can do.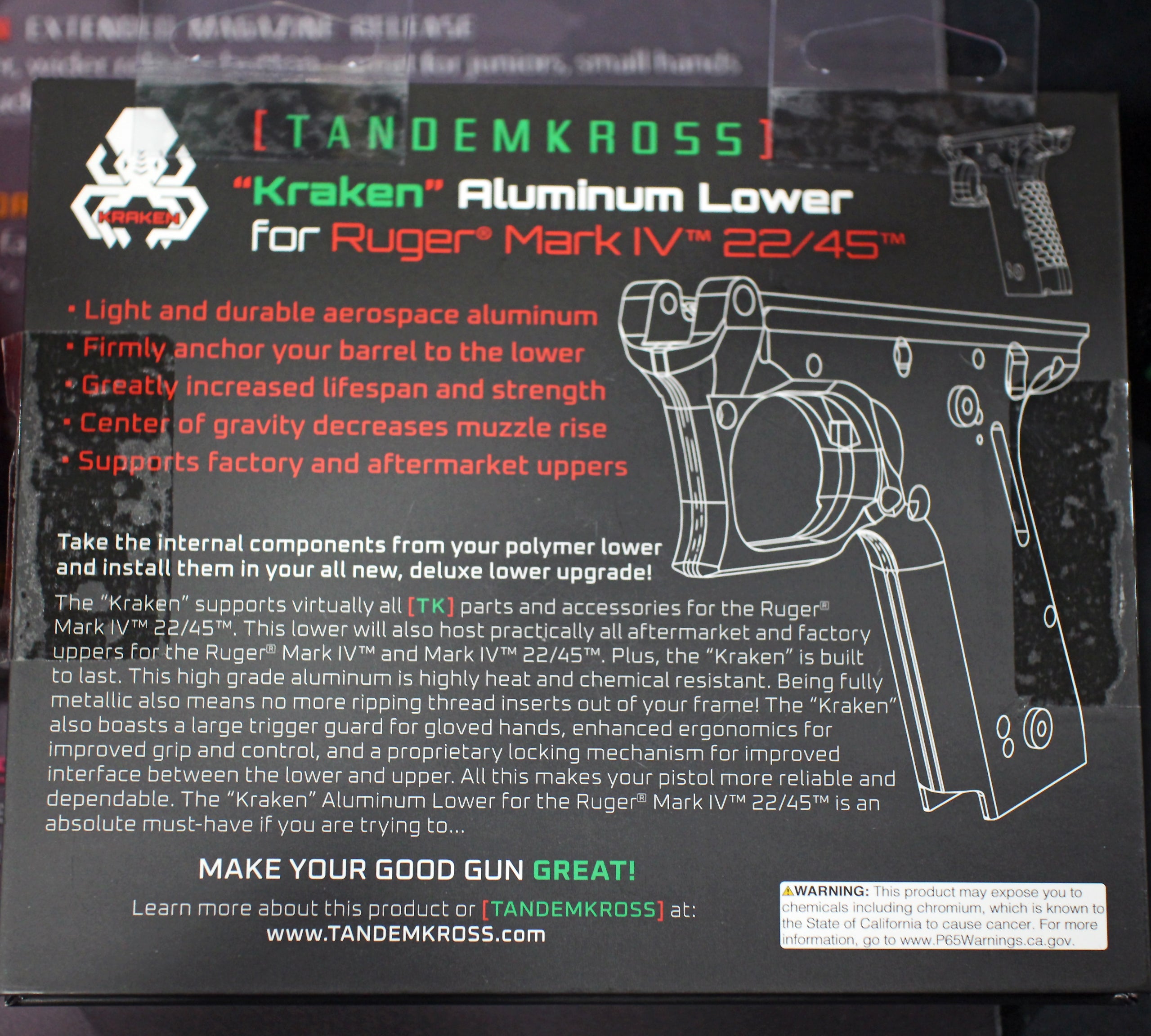 While I didn't get to fire the pistol with the lower on it, I could tell this was a sturdy piece, and with all the reliability in products I have purchased from Tandemkross in the past, I have little doubt about this lower.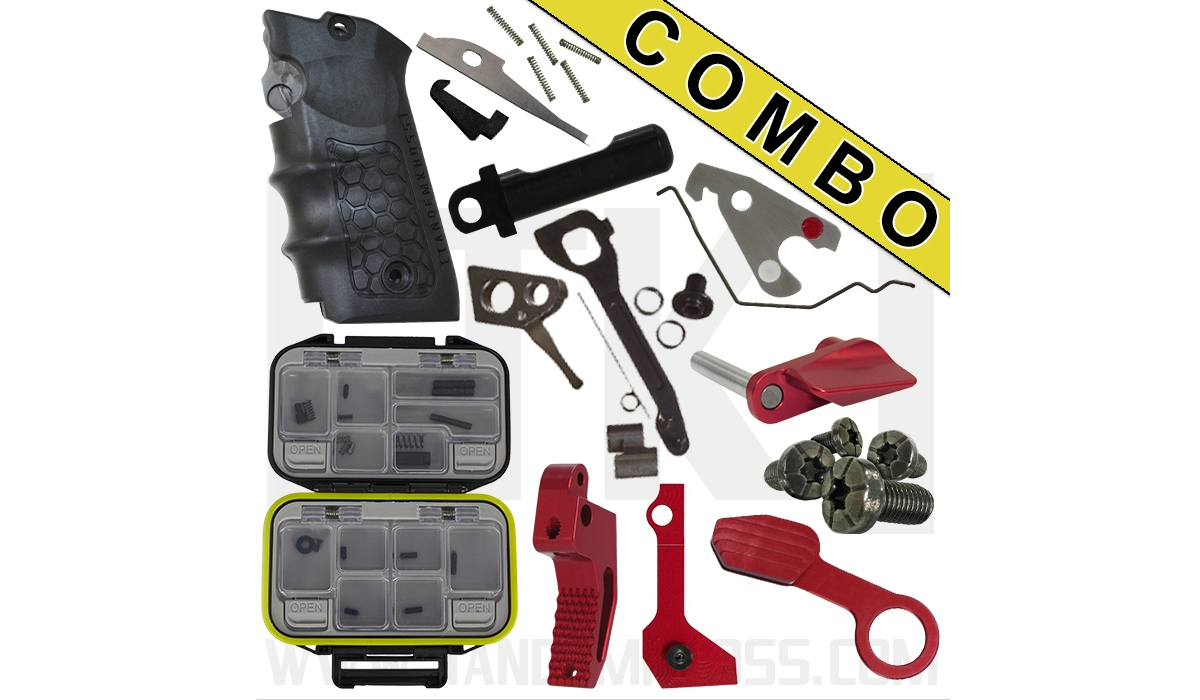 Keep any eye out for Luke Cuenco's posts, I believe he is going to be receiving one of these to play with.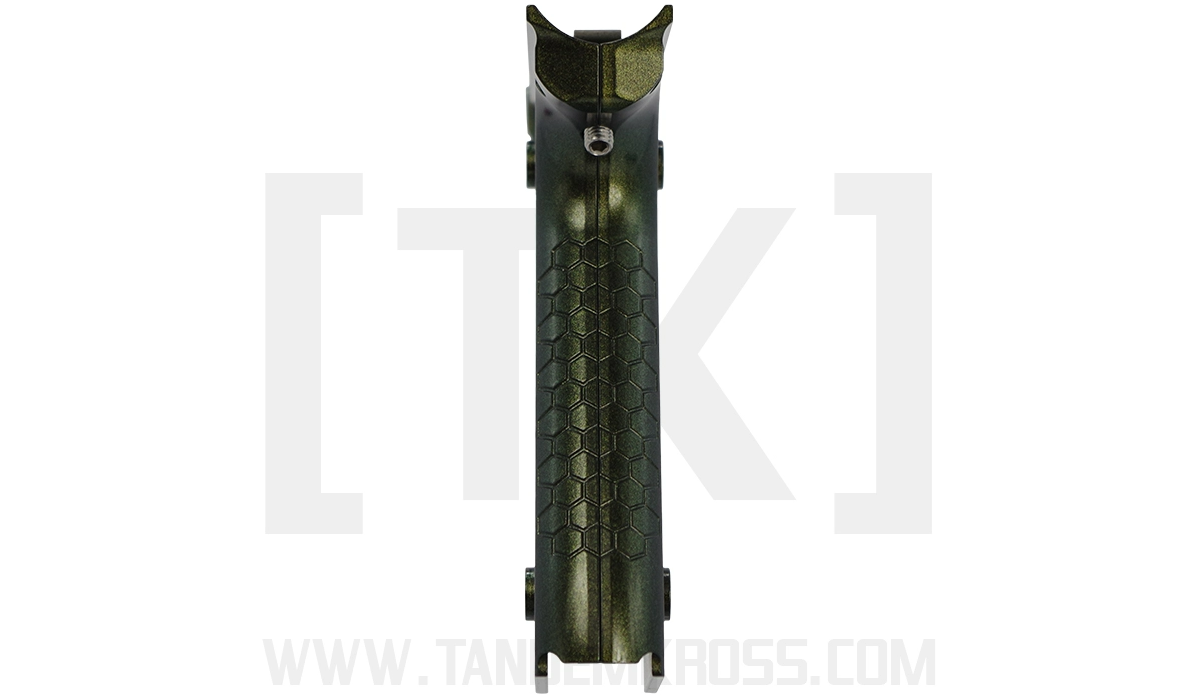 Specifications: Kraken Aluminum Lower for Ruger Mk4 22/45
Release Date: March 2022 (Website states November 2021)
Price: $319.99, stripped lower
Supported Models:
Ruger Mark IV 22/45
Ruger Mark IV 22/45 Tactical
Ruger Mark IV 22/45 LITE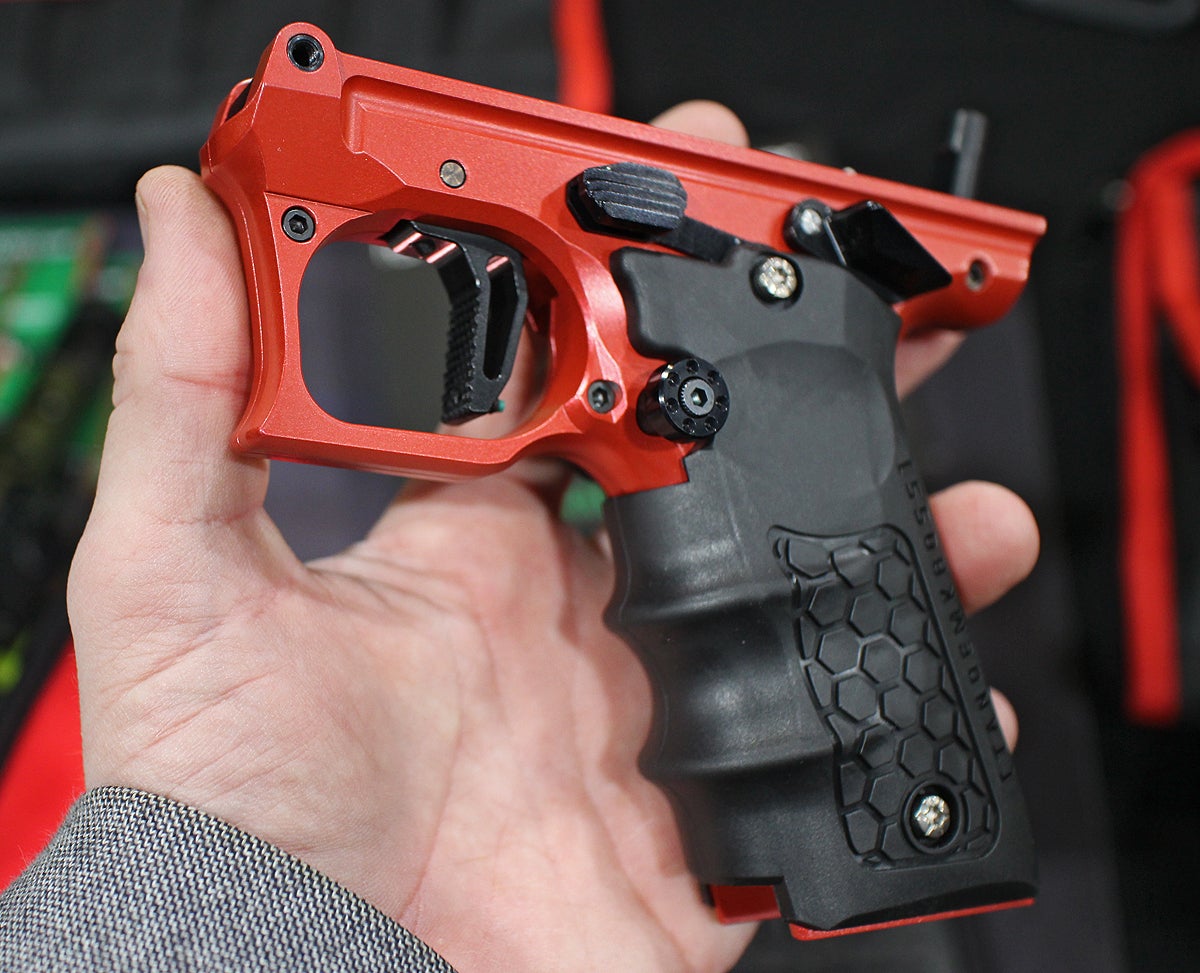 Tandemkross's description:
The Kraken Aluminum Lower now comes in four exciting colors! PLUS! [TK] now carries ALL the internal components necessary to build a complete Kraken Aluminum Lower WITHOUT a donor pistol. Assembly is still required, but no more hunting for hard-to-find parts! [TK] has everything you need for your build!

Cerakote finish (red cerakote will have a slightly different appearance compared to red anodized [TK] accessories)

Firmly anchor your barrel to the lower

Greatly increase lifespan and strength

Center of gravity decreases muzzle rise

Supports factory and aftermarket uppers

Every Kraken comes with an extended magazine release

Pivot kit now pre-installed in every lower as of November 24, 2021 (Pivot kit replaces factory Ruger® Frame Lug and is only compatible with the [TK] Kraken Aluminum Lower)

Don't forget! All [TK] products come with a no-hassle, lifetime guarantee!

(Patent Pending)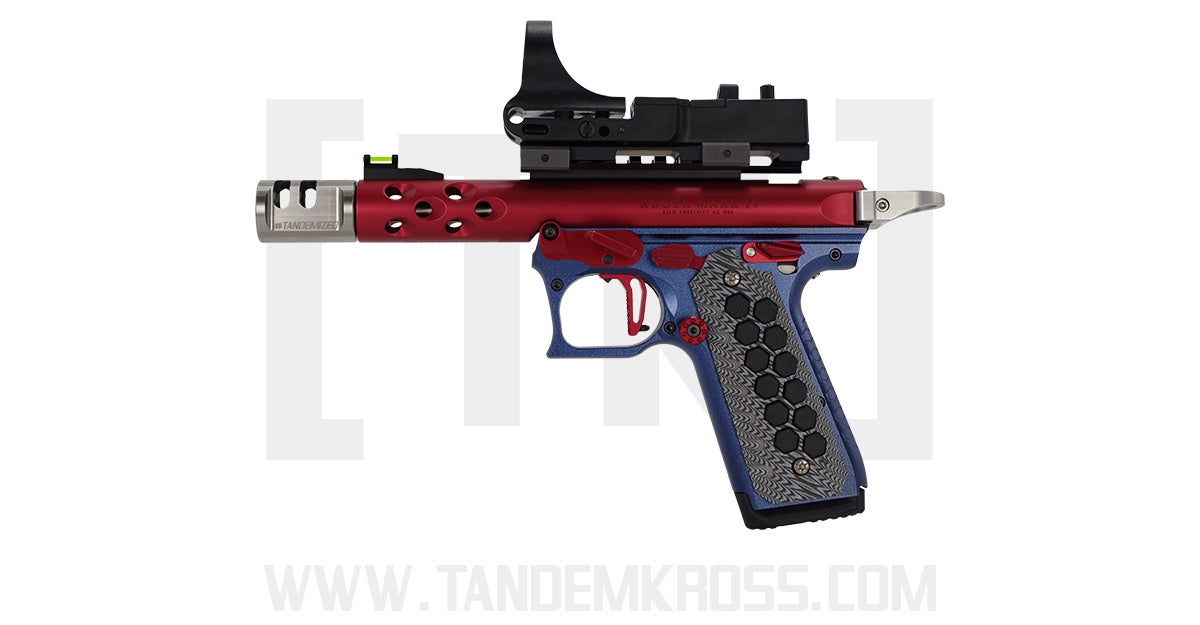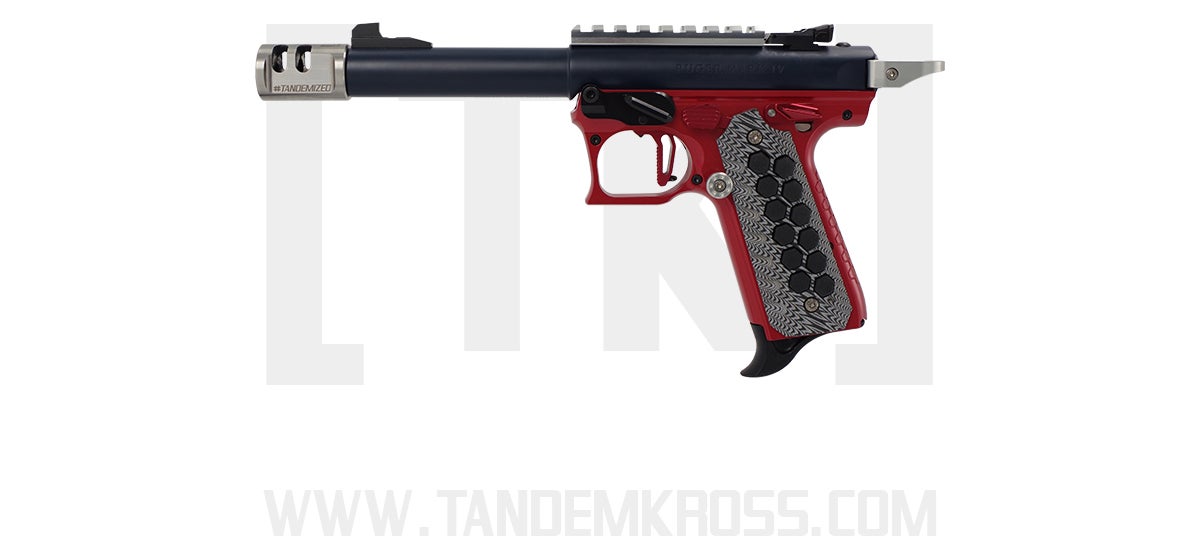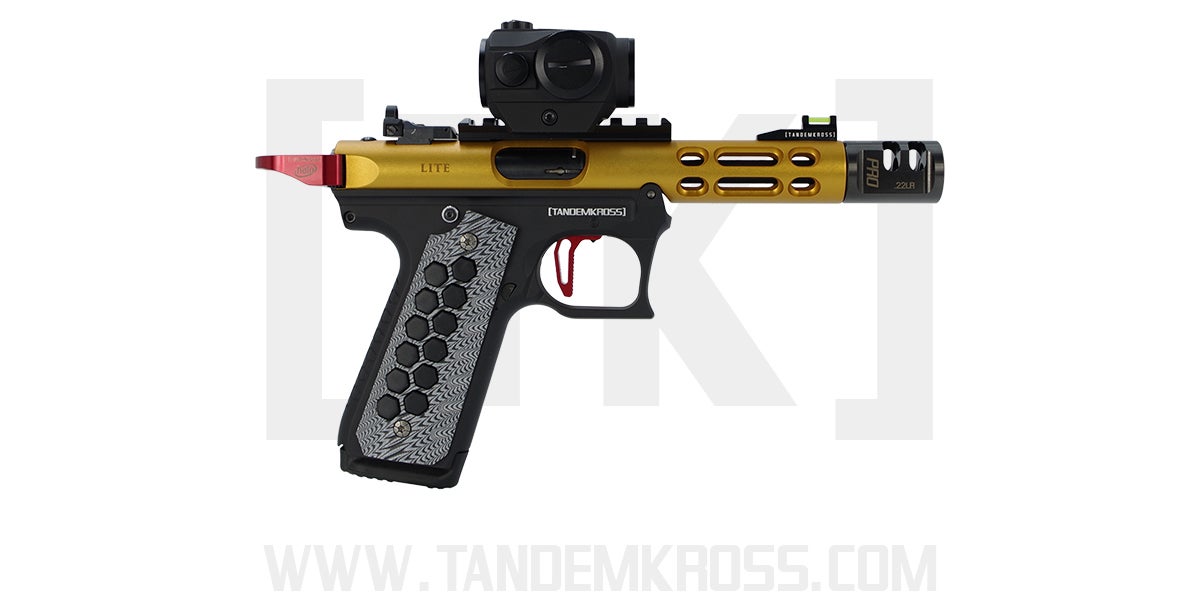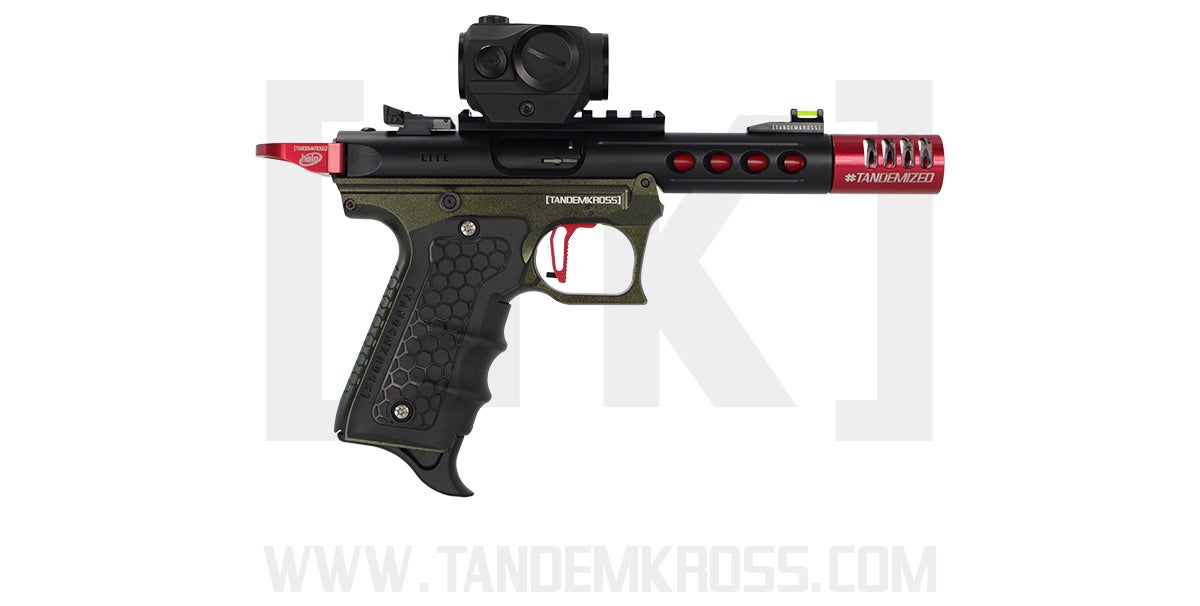 Visit TANDEMKROSS at the following locations:
Come join Alloutdoor's Discord server and chat about Archery, Firearms, Fishing and other topics with others! Sneak peaks, early notifications and perks await.
We have a Tiktok account too!