MDT Launches MambaMag – Magazine Extensions for your Short Action
Luke Cuenco 03.02.22

MambaMag is the newest aftermarket magazine company on the scene with a new offering for those that enjoy their factory configured rifles, but are looking to get more magazine capacity out of them without any heavy modifications. MambaMag is now offering either standalone 10-round hybrid material magazines or a combination of the magazines and a "bottom metal" piece that will convert your factory Howa or Remington short-action rifle into a rifle capable of fielding detachable box magazines so you don't need to spend thousands on a dedicated chassis.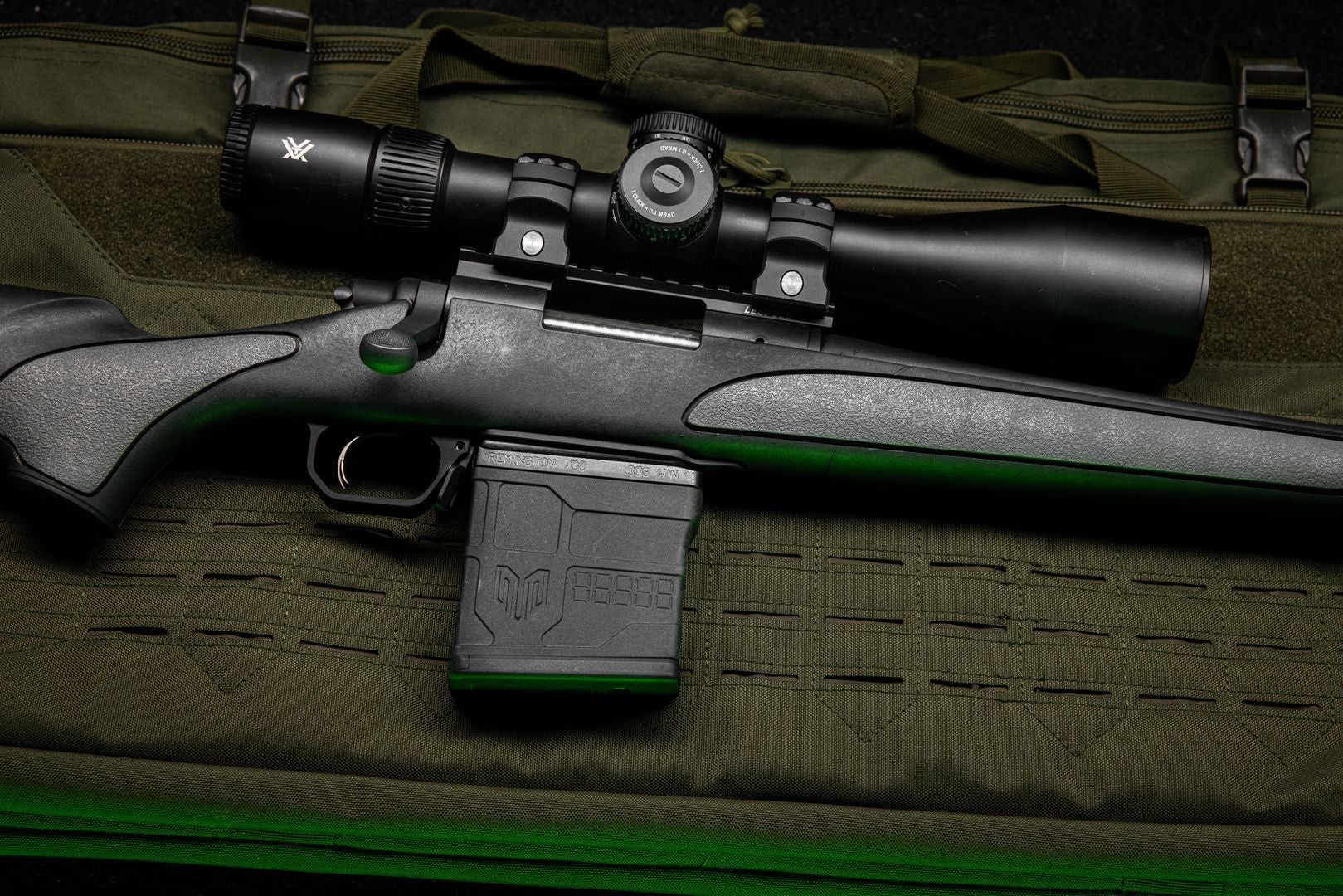 MDT Launches MambaMag – Magazine Extensions for your Short Action
For some rifles, the MambaMag Bottom Metal is a simple conversion for your factory stock which will allow it to be used with a MambaMag detachable box magazine. Like the magazines, the bottom metal will be made from 6061-T6 Aluminum and will also feature a steel mag latch. The bottom metal piece will also feature a front magazine catch as well as a rear one to allow the magazines to drop free while still offering the most reliable feeding. At the time of writing, the MambaMag Bottom Metal is currently only available for Remington 700 short action rifles as well as Howa 1500 Short actions. Pricing on the bottom metal components regardless of platform starts at $179.95 and comes with all the hardware needed to make the conversion
The new lineup will make use of one or two components depending on the rifle you are wanting to field. The core component is obviously the new magazines from MambaMag. These straight-fit magazines feature a machined 6061-T6 Aluminum upper section which will allow for durable and reliable attachment and feeding, meanwhile the polymer lower section will keep the magazines light and according to MambaMags, "give a warmer feel for magazine removal and handling." Each magazine will feature a removable bottom cover plate which will allow you access to the internals for maintenance and cleaning purposes. Each magazine will feature a 10-round capacity and be made from a combination of 6061-T6 machine aluminum and Glass-reinforced nylon body and bottom cover plate. Each magazine is priced at $119.95 regardless of platform and will come in either .223 or .308 configurations.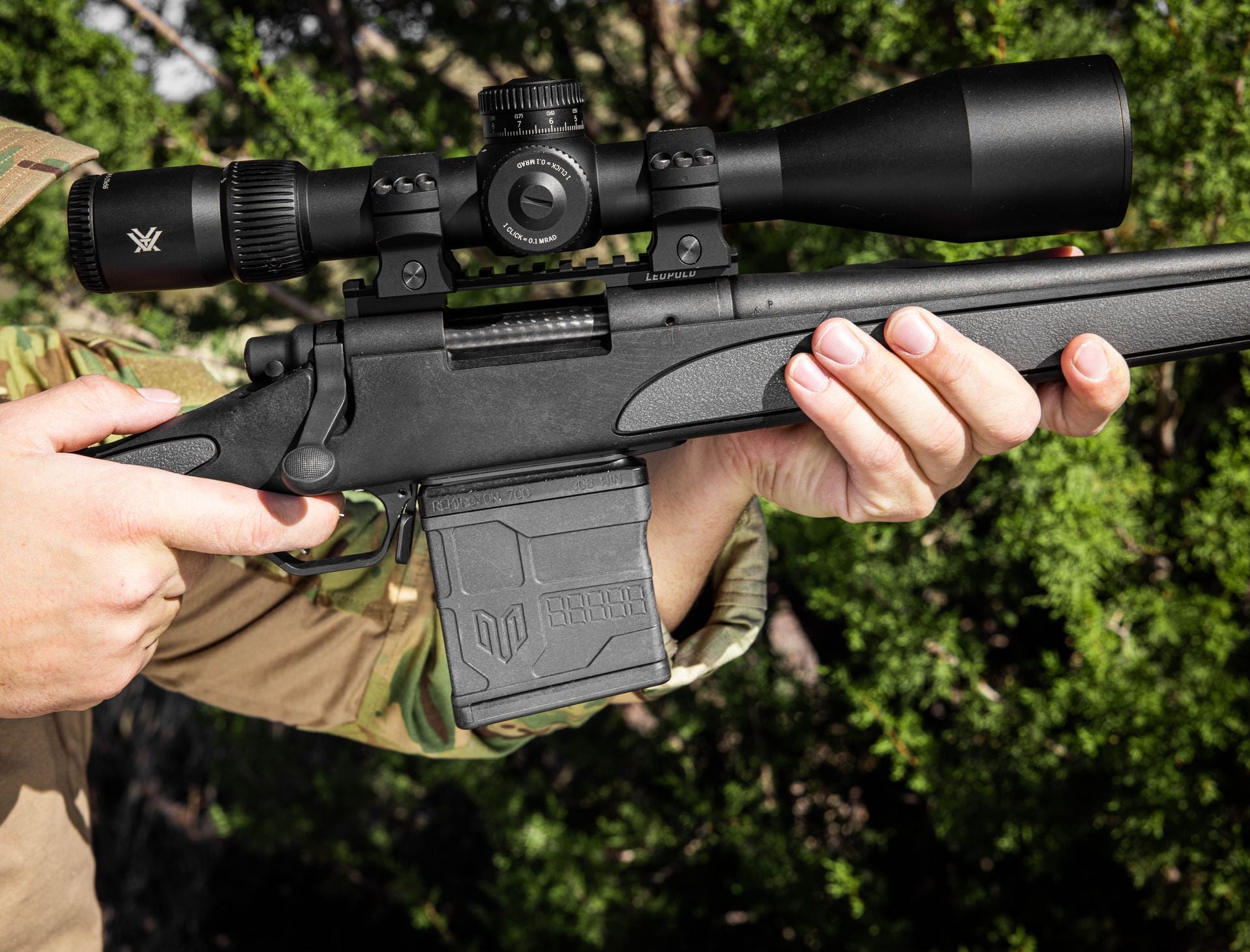 "MambaMag is the rebirth of the Lucky Thirteen brand of aftermarket rifle magazines. They're a 10rd box magazine that fits straight into most factory rifles. Our bottom metal for Remington 700 and Howa 1500 convert your factory stock to be able to use these new magazines. They work great for hunting, plinking or shooting precision rifle matches."