Galco Holsters Announces NEW Hellcat Pro Holster Fits
Nicolas Lenze 03.14.22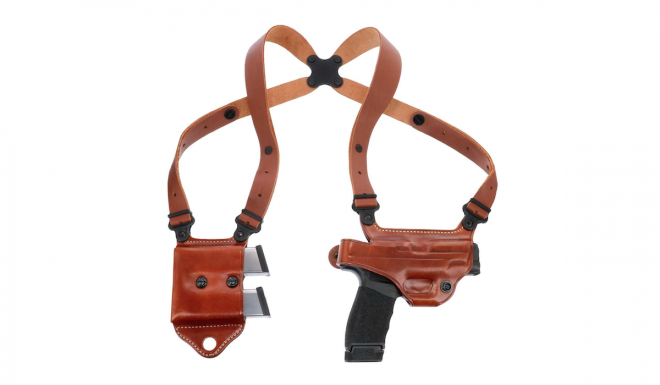 Whether you're carrying in public or at your campsite, you're going to need a way to carry your gun. The problem is that new guns oftentimes don't have many holster options. That's not the case for the Springfield Armory Hellcat Pro. Springfield was smart to work with holster companies before the pistol launched. As we know, one holster will not fit every situation. Thanks to Galco Holsters and their new Hellcat Pro holster fits, there are plenty of options for those who choose to carry the gun.
Galco News Coverage on AllOutdoor
"Springfield Armory just introduced the new Hellcat Pro pistol – and Galco is ready with a wide selection of holsters!"
Galco Holsters Announces NEW Hellcat Pro Holster Fits
In leather, Kydex, and hybrid forms, Galco is introducing more than 10 holsters that are being offered for the Springfield Armory Hellcat Pro. This includes carriers and systems for spare magazines. Among the new fits is the hybrid-style KingTuk IWB holster. The KingTuk is divided into the Air, Classic, Deluxe, and newer Cloud variants. If you like carrying your defensive firearm in a fanny pack, Galco also has an option for you; the FasTrax PAC. It has enough room to store your firearm, magazines, and more, as well as using a "ripcord" to pull your gun up and into action.
New Holster Fits
If you'd like to learn more about any of these new holster options, head over to the Galco Holsters website. All of the items listed above are also hyperlinked. You can also see more content from Galco when you follow them on social media. Galco Holsters can be found on Facebook, Instagram, YouTube, and Pinterest. Carry often and stay safe!