New Bolt-Action Icon PCP Air Rifle from Crosman
Luke Cuenco 03.17.22

Air Rifle hunting is something that has seen a lot of growth over the years and with the cost of firearms ammunition rising, air rifles seem to be like a more economical way to put food on the table. The new Icon PCP air rifle from Crosman is the latest offering to the PCP Air rifle hunting market and is chambered in both .177 caliber and .22 caliber and can deliver up to 1,000 fps of velocity and give you up to 30 effective shots on target before needing a recharge.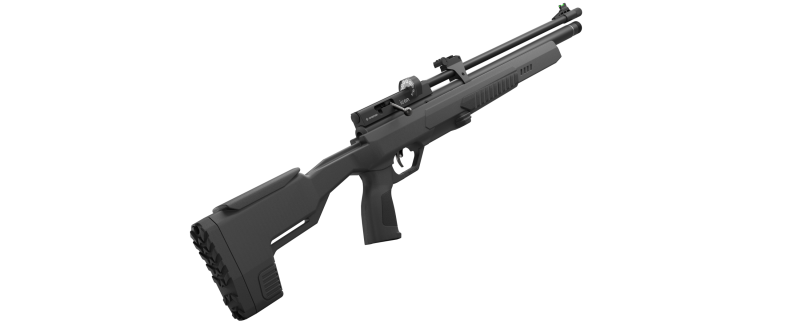 New Bolt-Action Icon PCP Air Rifle from Crosman
"The Icon is a fantastic, value-packed rifle that is ready to wow airgunners right out of the box. If you've been looking for an ideal way into PCP shooting, this is that opportunity," says Senior Product Manager, Phillip Guadalupe.
Distinguishing benefits of the Crosman Icon include:
Faster follow up shots with 12 shot (.177 caliber) and 10 shot (.22 caliber) auto-indexing magazines
Enjoy backyard-friendly firing with aftermarket sound suppression attachable to the Icon's rifled steel barrel, threaded 1/2×20 UNF
Withstand the toughest conditions, regardless of environment, with the Icon's lightweight all-weather, tactical stock
Out-of-the-box ready with adjustable rear and fixed fiber optic front sights—plus an 11mm dovetail rail for mounting scopes
Both .177 and .22 caliber Icon models are available on Crosman.com at a MSRP of $299.99, backed by an industry leading 5-year warranty.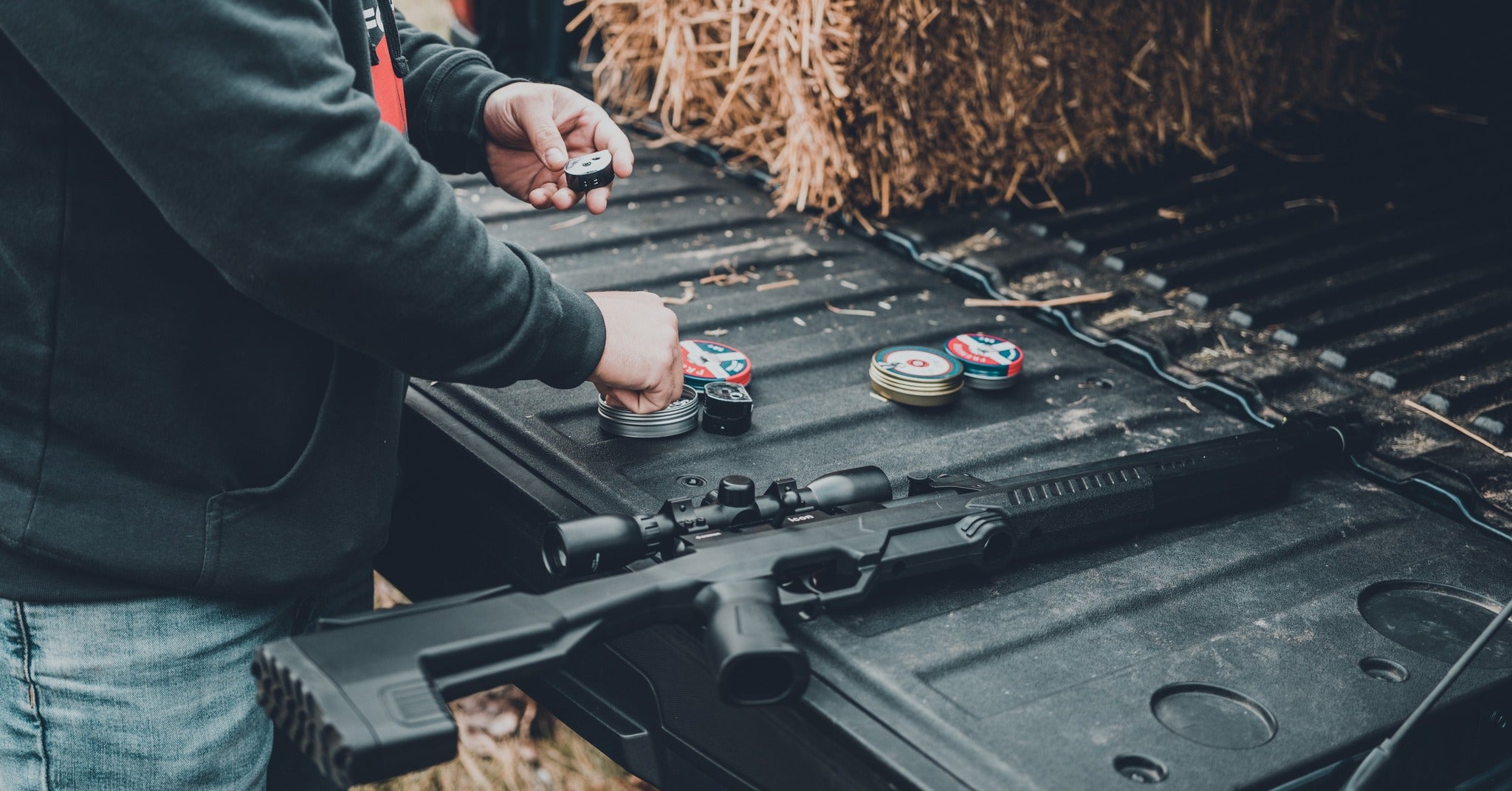 PCP Rifles are popular hunting choices for both their simplicity and power output. Not technically considered firearms, PCP air rifles also help younger hunters and those in more restrictive states accomplish similar tasks to both centerfire and rimfire hunting cartridges for small game and even larger game at the correct distances. The Crosman Icon features a tactical, durable, all-weather synthetic stock with a rifled steel barrel, a 1/2×20 UNF threaded muzzle for the attachment of a dedicated air gun suppressor (a non-NFA item), a 200 psi pressure gauge with up to 30 "effective" shots per fill, fiber optic front sights, fully adjustable rear sights, and finally a 10-shot auto-indexing magazine.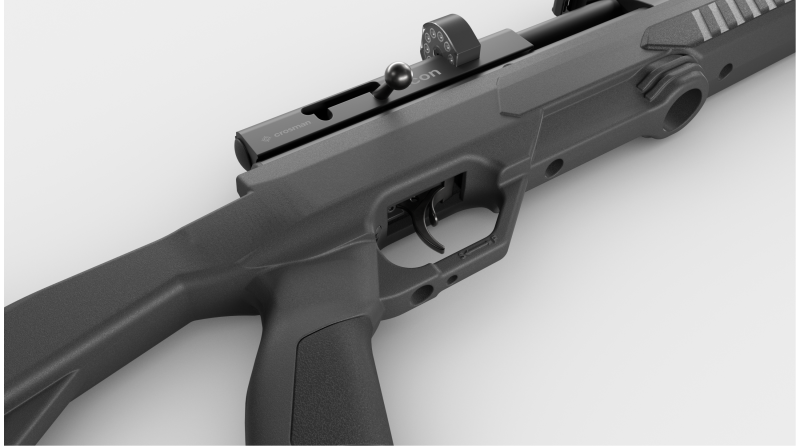 The entire package in either the .177 caliber or .22 caliber configuration is sold online on Crosman's website for $299.99 making it a more affordable option for those new to PCP air rifles or maybe those who are just curious about trying out Crosman's latest offering to the market. If the Icon turns out to be a well-built, accurate, and functional PCP air rifle, then this could bring a whole new level of interest and customers to the air rifle hunting scene!