ATN Wins the NRA's Golden Bullseye for their ThOR 4 Thermal Riflescope
Adam Scepaniak 03.18.22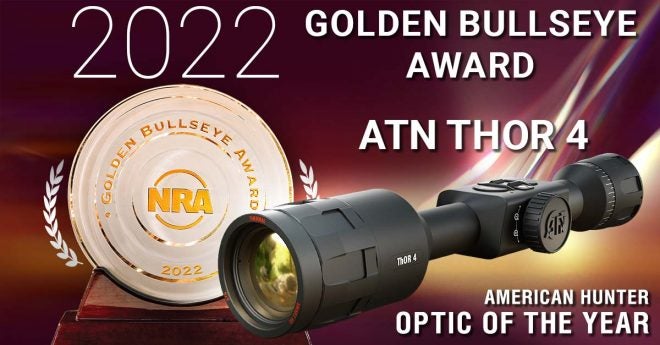 ATN along with their ThOR 4 thermal riflescope has received a lot of coverage on AllOutdoor because of its value at its price-point and the quality that it affords shooters and hunters in the field. In fact, the AllOutdoor staff are not the only people to take notice. The ThOR 4 Thermal Riflescope, ATN's flagship scope in the company's lineup of hunting thermal scopes, has been named the American Hunter's "Optic of the Year" and received an NRA Golden Bullseye award for 2022.
ATN News Coverage on AllOutdoor
The ThOR 4 line of thermal riflescopes from ATN is offered in a bevy of sizes for whatever field use you might have in mind for sport shooting to hunting. With more mild magnification ranges like 1.25 – 5x all the way up to more powerful magnification sizes like 4 – 40x, there is something for everyone. They have also recently unveiled an LT (lightweight) series for people who weigh the ounces of gear they pack into the field. ATN goes on to elaborate on their recent Golden Bullseye award through the Press Release below:
"Doral, Fla. (March 2022) – ATN, Corp., an industry leader of innovative optics for civilian, law enforcement, and the military, is pleased to announce it has been selected as a recipient of the 2022 NRA Golden Bullseye Award for the ATN ThOR 4 Thermal Riflescope. This year marks the 20th year the NRA has awarded the Golden Bullseye for industry-leading products in the shooting sports marketplace. NRA publication editors annually award the Golden Bullseye to firearm products in various categories that best offer a combination of utility, innovation, reliability, outstanding performance, and consumer value. For 2022, the ThOR 4 scope has been named the American Hunter Optic of the Year.

Criteria to be chosen for a Golden Bullseye Award include perceived value to consumers, designed in a style suited to the enthusiasts of the hunting and shooting industry, met or exceeded performance expectations in the field, innovative design and function, among other requirements to be considered."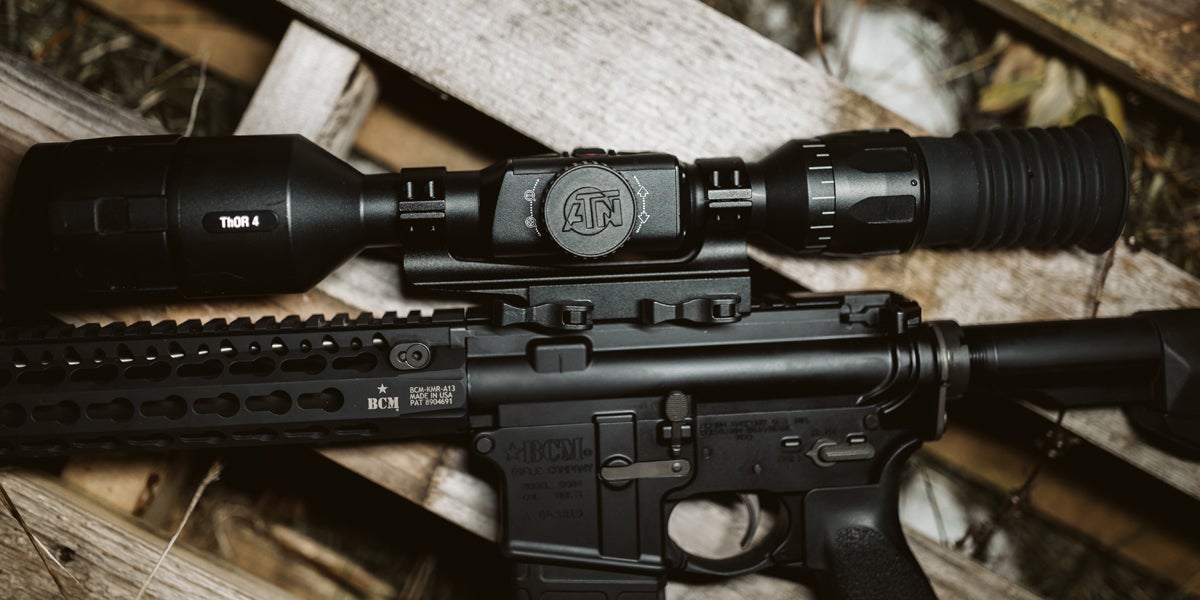 With the ThOR 4 being specifically designed for hunters who want superior functionality and all of the best features, it is of little surprise to see ATN receive this award. The ThOR thermal scope has a 16-hour battery life and a 4th generation sensor that supports dynamic range conditions. Hunters are always prepared with ThOR 4's smooth zoom and electronic compass as well. A smart range finder easily gauges target distances, while the scope includes video recording, Bluetooth, and WIFI to share your perfect hunt easily. James Munn, ATN CEO, explains his thoughts surrounding why the ThOR 4 got the recognition it deserves:
"This is a testament to the hard work and dedication that our engineers, developers, and staff have put in to create a product that is worthy of such an esteemed award. To be recognized by the NRA is a great honor that we will always cherish."
If you have not already dove into the realm of thermal optics then it would be a no-brainer to give the ATN ThOR 4 a good look because of its uncompromising quality and award-winning character. We at AllOutdoor have been singing our praises of the ATN ThOR 4 for years and now ATN has a Golden Bullseye award to their credit as well. As always, let us know all of your thoughts in the Comments below! We always appreciate your feedback.
---
The NRA Golden Bullseye Award is an award given yearly by the National Rifle Association to the top firearms manufacturers in America. The NRA has been around since 1871 and is a pro-gun organization that defends Second Amendment rights and holds gun safety programs. With over five million members, the NRA is one of the largest pro-gun organizations in the world. In a time of unprecedented ammunition and firearm innovation, winning this award in its 20th year is all the more special for those at ATN behind the creation of the ThOR 4.