Meet the new SIG Sauer P322 22LR Optics Ready Pistol
Luke Cuenco 03.22.22

Most .22 Long Rifle pistols are useful for a lot of tasks that go beyond simple competition use or backyard plinking. However, finding a reliable field pistol that has the features and design you want is often a difficult task and even then you'll struggle to find something that is affordable and can be adapted for many uses – not anymore! SIG Sauer is proud to introduce the all-new SIG P322 Rimfire pistol!
Meet the new SIG Sauer P322 22LR Optics Ready Pistol
P322 Features
Threaded Barrel
Manual Safety &Ambidextrous Controls
Single-Action Only (SAO) Enclosed Hammer
Adjustable Rear Sight w/ Fiber Optic Front Sight
Flat & Curved Trigger Shoes Included
Two (2) 20-Round magazines (10-Round mags for compliant states) w/ Included Magazine Loader (25-Round Magazines available as well)
Easy Takedown & Ergonomic Design
Stainless Steel Frame w/ Integrated Magwell
Aluminum Slide w/ 1913 Dust Cover Rail & Optics Ready
Made in the USA
MAP: $399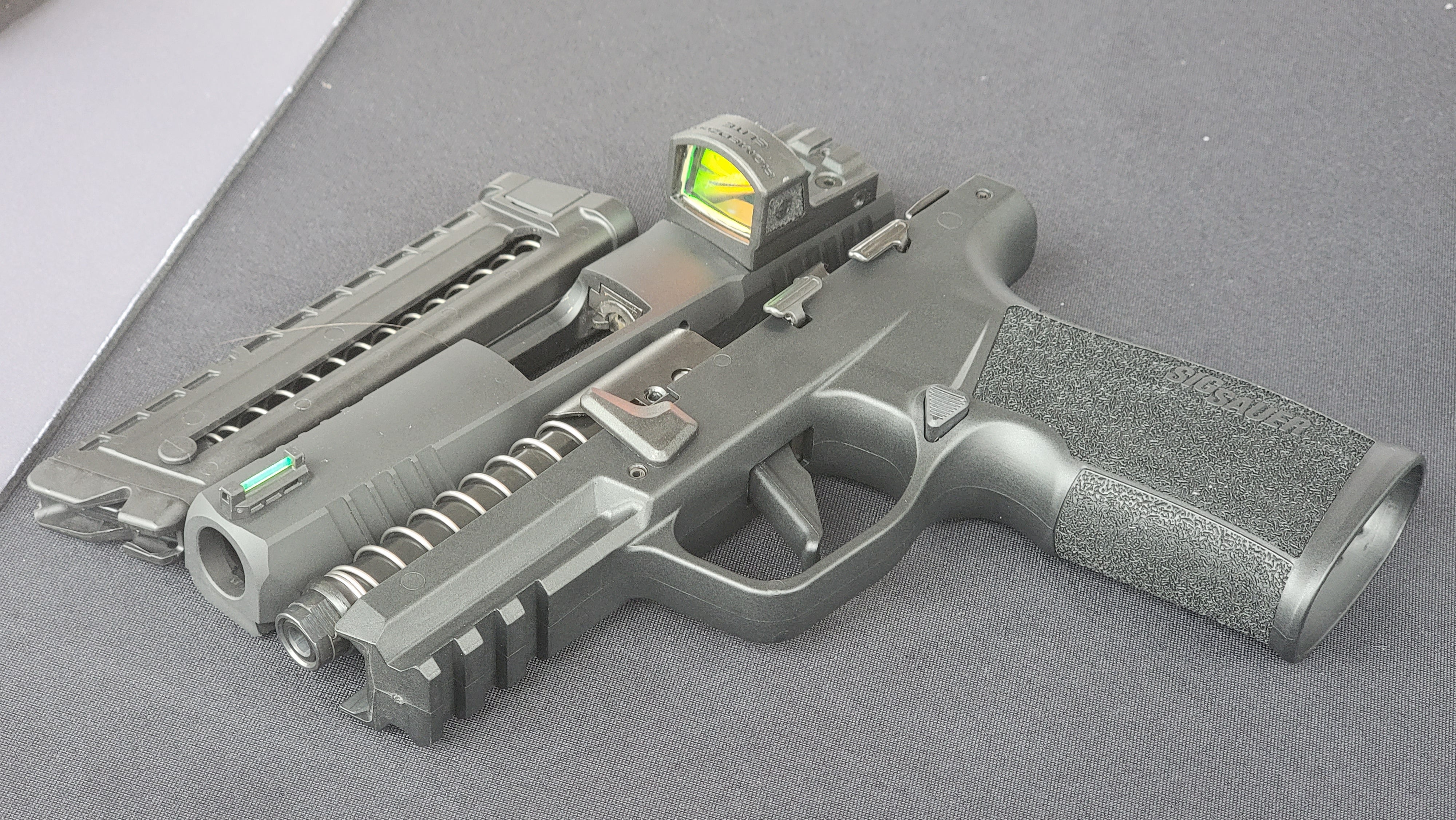 The barrel is a 4″ fixed barrel featuring a 1/2″x28 TPI threaded muzzle that tucks away neatly underneath the slide when not being used with a suppressor. The P322's barrel also features a fluted chamber which should aid in reliability for both feeding and extracting a wide variety of ammunition including more affordable bulk ammunition often found at big box stores.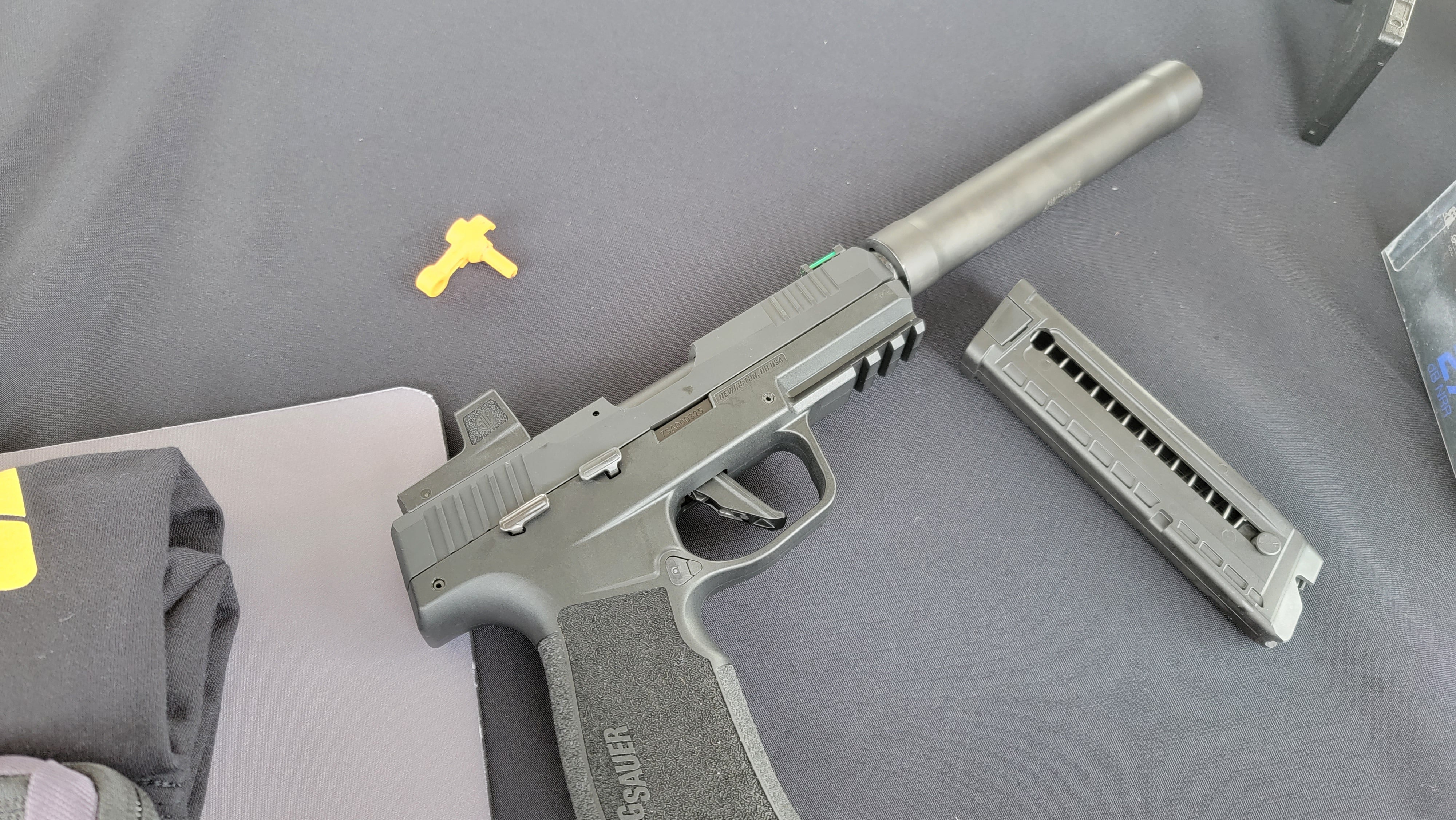 The SIG P322 pistol is an in-house made design by SIG Sauer right here in the United States – not an outsourced project. The pistol features an aluminum alloy slide with an optics cut, fiber optic front sights, fully adjustable rear sights, and front/rear cocking serrations. In addition to 20-round factory magazines, SIG Sauer is also releasing dedicated 10-round compliant magazines as well as 25-round extended magazines in just a couple of weeks.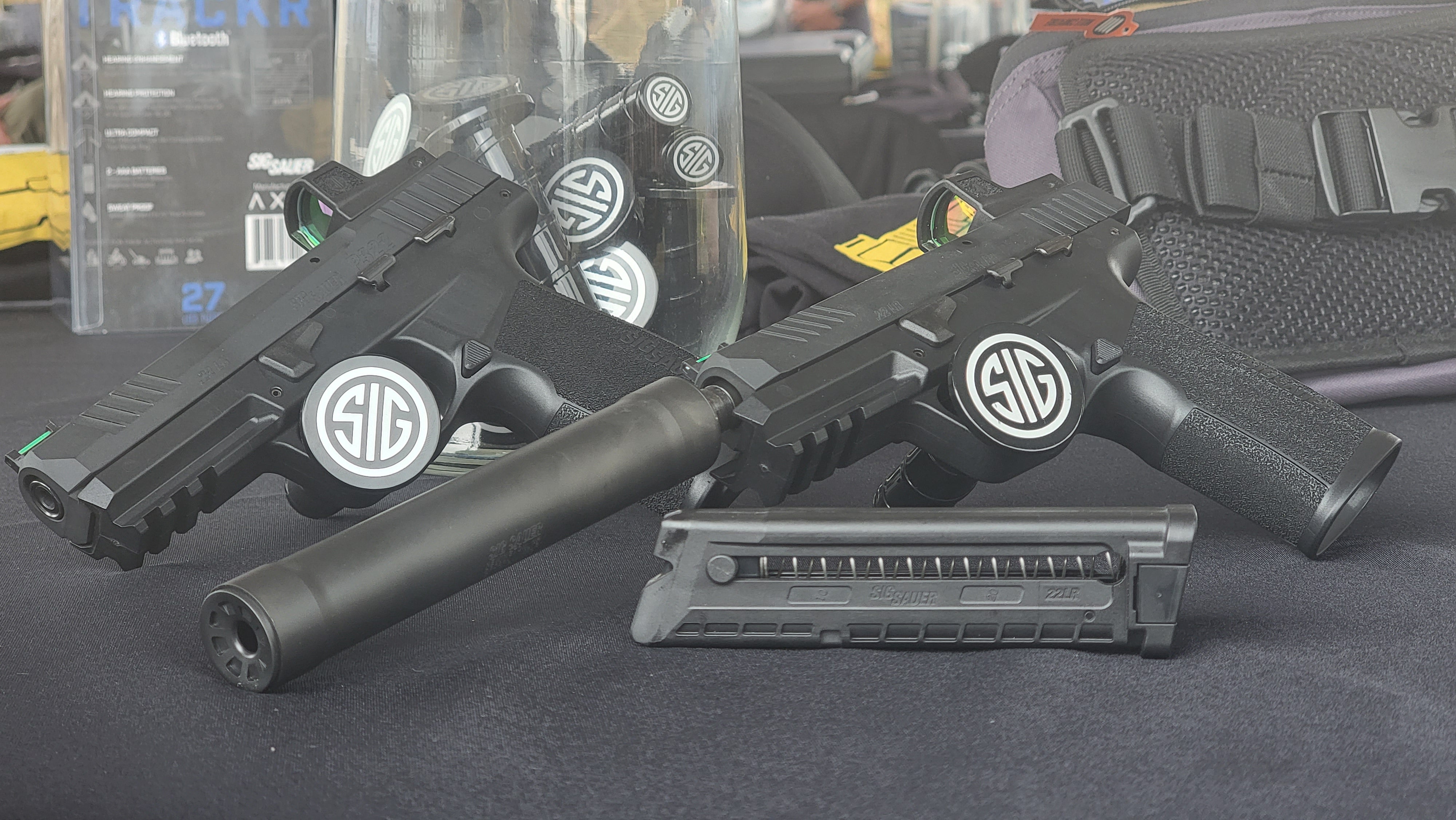 These design features make the P322 one of the best choices for survival or small game hunting pistol but as always we'd like to hear your thoughts! Those looking to pick up one of SIG Sauer's new P322 pistols can expect to pay somewhere around the $399 MAP that sig has listed the new pistol at. For more information, you can visit http://sigsuaer.com/.