AllOutdoor Review: Molot VEPR AK47 – My Russian Friend is Now in Exile
Eve Flanigan 03.30.22

It's not every day that a gun surprises me – especially one that's minding its own in the safe – but my six-year old Molot Vepr did just that recently. This is a little tale of why, as well as a cursory review. It seems timely, since "Russia, Russia, Russia" has been the theme that keeps on giving on corporate news channels for about as long as I've owned this fine carbine.
Molot, for those not familiar, is a Russian gun factory that's been around since 1940. It's located in a Kirov township that's dedicated to industrial pursuits. According to the company's English version of its website, the factory delivered "more than half of all assault rifles delivered to the front line," as part of the war effort beginning in 1941. It's no surprise that the Molot factory gained renown as a rifle manufacturer. It was also the employer of one N.F. Makarov during that era, whose name is synonymous with the iconic PM pistol.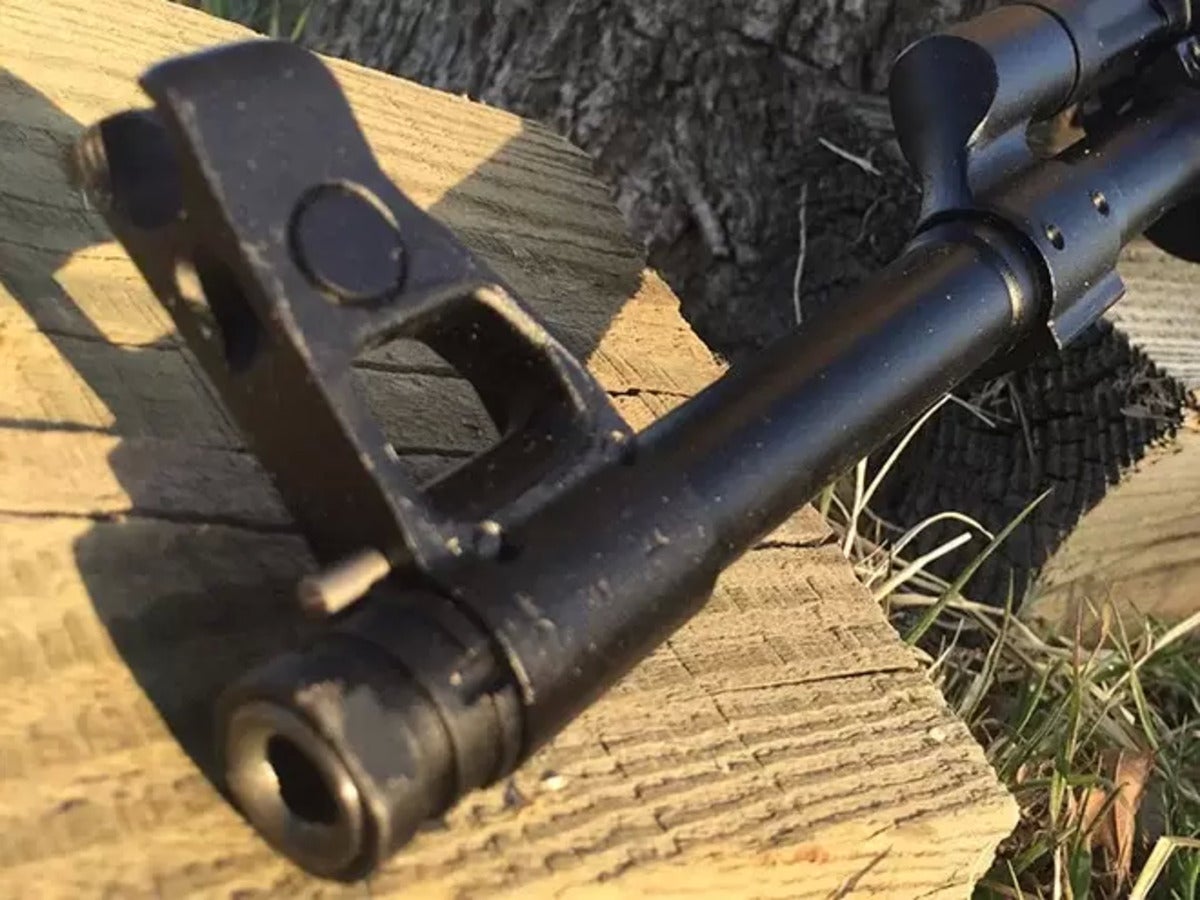 In post-war years, sustainability demanded a shift to civilian guns. The factory cranked out a multitude of shotguns, rifles, and handguns, eventually including what we know as the VEPR (pronounced VEP-er). Keeping with colloquial traditions here in the US, the rifle is actually an AKM, that is, the semi-auto variant of the 7.62×39 AK-47, a name that officially refers to a fully automatic AK platform. But we call it simply AK47, because it's convenient and sounds better, I suppose. Sustainability is a challenge for gun makers worldwide, it seems, as Molot was subject to bankruptcy proceedings beginning in 2018, but is apparently still afloat to some extent behind the developing Iron Curtain of the new millennium.
The real inspiration behind the Molot VEPR AK is the RPK, a lightweight Russian machine gun that also fires 7.62×39 in full auto, and whose action and appearance have much in common with the AK. A thicker, longer barrel is the main difference between the ancestor rifles, and it is this feature that gives the RPK a slight edge in accuracy and range. The carbines descended from both are more portable and veritable clones, save for the loss of full-auto capability. My copy is  7.62×39. Molot also makes this rifle in 7.62×51. Its importer, FIME Group, adds some features stateside. It's available with a folding or traditional fixed stock. Mine has the latter.
Based in Las Vegas, Nevada, FIME (Firearms Importers, Manufacturers, and Exporters) Group of was the sole importer of Molot firearms. That was until June 2017 when President Trump expanded an Obama-era importation ban to include any gun shipped from the Molot factory. The effect was a modest boost in resale value for any Molot gun; I saw asking prices of my own model creep up from just under $1,000 to just over that amount on Gunbroker.
Fast forward to 2021, and a new ban affects the enjoyment of my VEPR and has a similar effect on other AK owners. The White House announced the cessation of permit renewals to import Russian-made ammunition, the most common fodder for these tough rifles. While this ban surely opens opportunity for some American manufacturers to fill the void, one of the best arguments for owning an AK, "cheap, Russian, steel-cased ammo," is being slowly choked to death as permits will expire in about 18 months or less of this writing.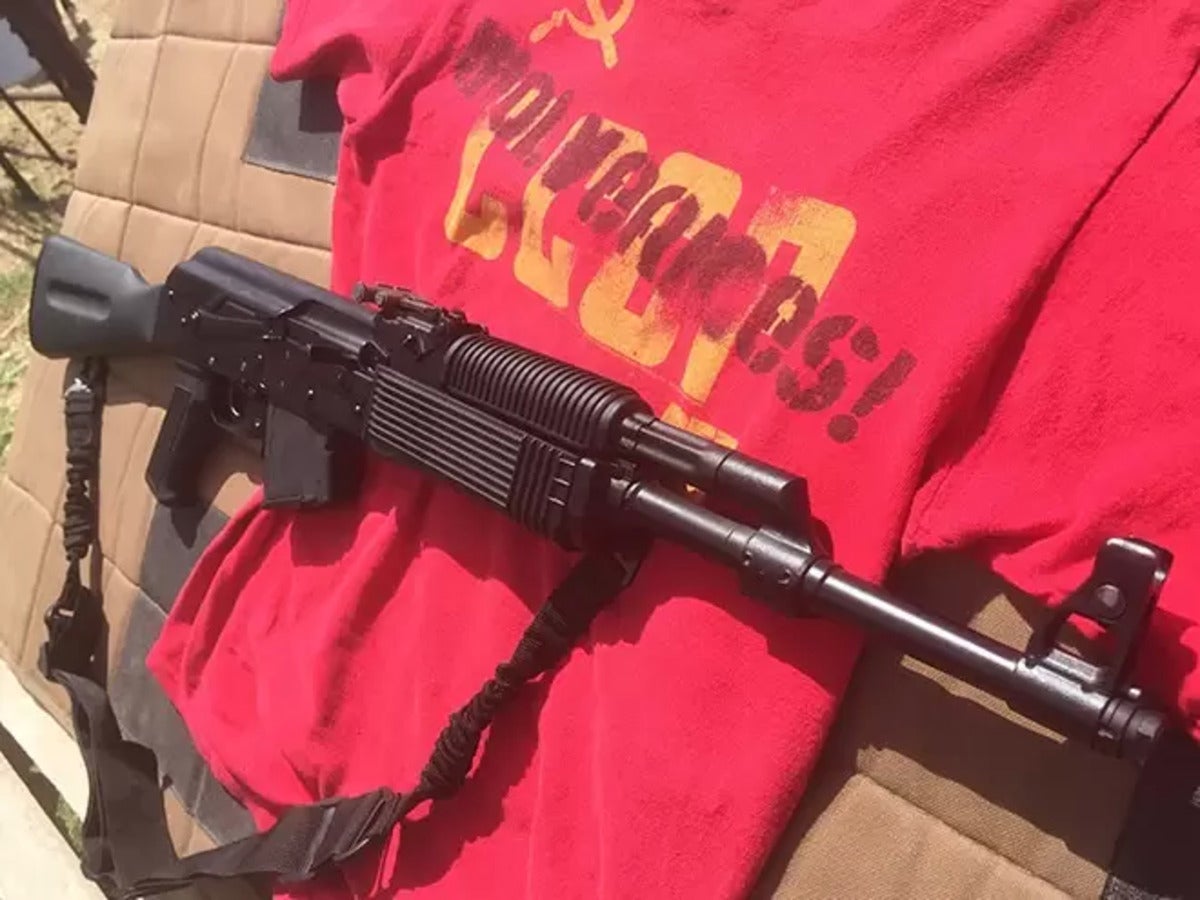 Along with other owners of Molot rifles and their venerable semi-auto 12 gauge shotguns, I'm now the unwitting owner of what FIME Group calls a "collectible heirloom." I really just want to shoot it, often and freely, but the aforementioned has seriously throttled back time spent behind the VEPR. I take no pleasure in seeing price-gouging sellers on resale sites asking up to $8,000 for what cost me $900 just a few years ago. Are they really selling at that price? Not so much. But the ones that are selling are going for more than twice original retail.
Politics and enemies of the right of self-defense aside, there is much to admire about this rifle. It's reflective of the words of Mikhail Kalashnikov, whose education prepared him for a career of freight train design. When his talents were recruited for different ends, he stated that he designed his rifles in the same way he'd have built trains. The platform he designed is renowned for toughness and reliability. Unlike the average entry-level AK, the VEPR has an arrow-straight front sight. In fact, adjusting that sight demanded that I purchase a Magna-Matic sight tool, as it bent a lesser one rather than move. The chrome-lined barrel delivers as much accuracy as my trigger finger can muster at 100-300 yards with the adjustable iron sights or a red dot. In relatively light use of approximately 1,000 rounds, my VEPR AK has malfunctioned a couple times, always with ammo from Belarus. It has never malfunctioned with Tulammo or Wolf brand.
Mounting an optic on this rifle is made easy with the solid and straight receiver attachment. A low mount is best to maintain ability to use a cheek weld. With an economical UTG quick detach AK mount , I get access to both my red dot and, with a little effort because the space is tight, there's a co-witness of the irons just under the mount.
My only disappointment with the Molot VEPR has been with the synthetic, storage-included stock – well, not the stock so much as the traditional sling mount attached to it. The loop deformed and pulled loose on one end during its first hours-long range session. It wasn't put under undue pressure. FIME Group kindly replaced the loop, but this shouldn't have happened in the first place.
A Molot VEPR AK47 is on par with Arsenal brand AKs in terms of quality and appearance of original furniture, though the VEPR is notably a bit more industrial-looking with its beefy, ribbed handguard. It has been a good partner and makes many other AKs seem inadequate. And it's not for sale.