NEW Sako 100 Explorer Premium Bolt-Action Hunting Rifle
Luke Cuenco 04.04.22

Sako has just dropped a brand new and novel premium hunting rifle that will be added to their ever-expanding list of high-end centerfire hunting rifles. The new Sako 100 Explorer will come in two different stock configurations and will also be available in over 10-different cartridges. The rifle will also include a quick barrel change system that works with a supplied torque wrench which should allow serious hunters to adapt to changing conditions and game types either on the fly or quickly back at the deer camp.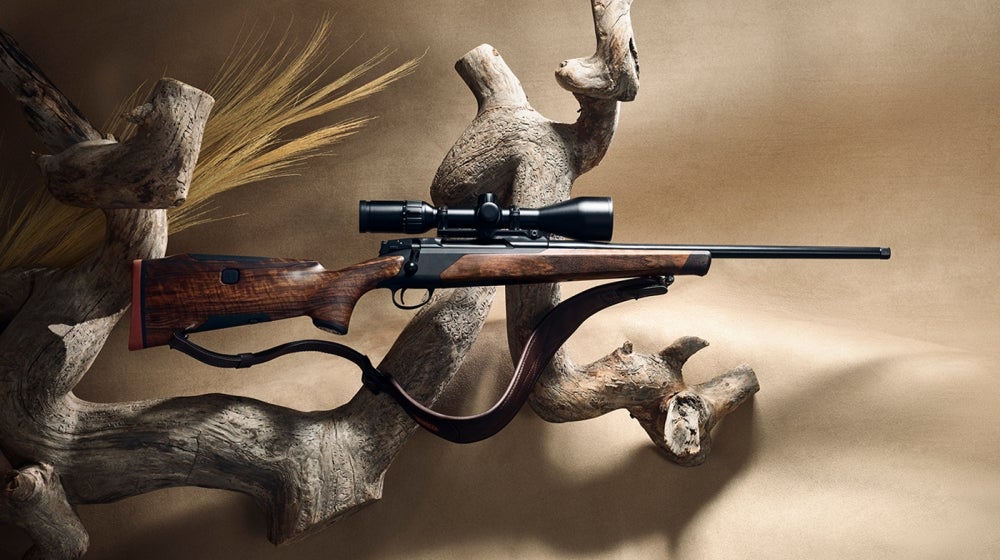 NEW Sako 100 Explorer Premium Hunting Rifle
The rifle is intended to be for the most hardcore outdoorsmen and hunters who want or need a quick caliber change system for various environments and hunts that they may face. The quick-change system will be made from a robust all-metal construction, and a user-adjustable trigger pull weight that ranges from 3.86 pounds all the way down to a scant 1.7 pounds. The two configurations that the Sako 100 will come in include a more traditional wood stock which still features an integrated recoil pad as well as a comb height adjustment piece, and the Sako 100 Explorer Carbon which of course is made from lightweight carbon fiber.
It is unknown at the time of writing exactly when the Sako 100 will be available or how much it will cost, but according to the product website, the new rifle should be available sometime starting in Quarter 4 of 2022 worldwide. What are your thoughts on this new rifle from Sako and what do you think you guys can expect in terms of pricing for this premium hunting rifle that features a quick-change barrel system? Let us know down in the comments! I would be extremely interested to see if the barrel system will allow for an acceptable return to zero in between barrel changes.
The Sako 100 is the culmination of 100 years of Sako rifle development – the very best we have to offer. A true premium hunting rifle with features to satisfy the needs of the passionate hunters and outdoorsmen. The switch caliber option, the robust all-metal structure and the high-quality adjustable trigger mechanism with advanced safety features make the rifle suitable for different game, seasons and hunting situations near and far. In short, the Sako 100 is the ultimate rifle for explorers. Sako 100 rifles will be available at local dealers globally during Q4 2022.

The switch-caliber structure of Sako 100 makes it possible to use multiple calibers in a single rifle. Wherever your adventures take you, you're working with pin-point accuracy adjusted for your needs.

243 Win, 308 Win, 6.5 CM, 6,5×55 SE, 270 Win, 30-06 Sprg, 8x57IS, 9.3×62, 300 Win Mag, 7 mm Rem Mag and 375 H&H