NEW Birchwood Casey Shooting Rests to Sight In Your Hunting Guns
Luke Cuenco 04.05.22

The time has come once again to break out your hunting rifles, shotguns, and pistols and double-check your zeros. If you're not a fan of shooting off of your range bag or are thinking of upgrading to something more predictable and precise, the new Birchwood Casey shooting rests might have something for you this spring. In total there will be 5 brand new shooting rests with options available for everything from precision rifles to more traditional long guns and even pistols.
5 NEW Birchwood Casey Shooting Rests Now Available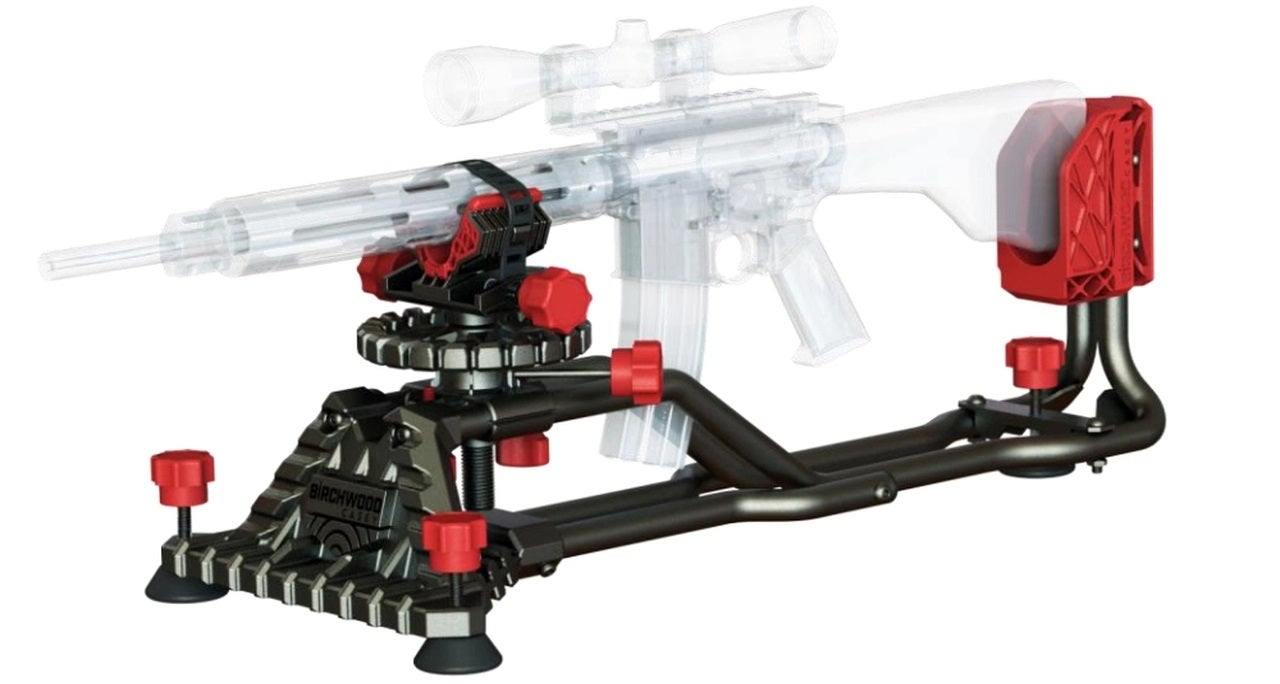 The Alpha™ Shooting Rest is a tubular steel frame design for maximum strength that features a non-slip rubber stock rest, an integrated weighted front (35 lbs. total), adjustable leveling feet with bullseye bubble level, and more! This new rest is designed to fit most rifles and shotguns. The low-profile design is ideal for prone shooting. The ambidextrous controls and oversized knobs make any adjustments quick and easy. The front of the Alpha™ Shooting rest maneuvers 2 inches for windage, 3.5 inches for elevation, and 4.25 inches to accommodate various rifle and shotgun sizes.

Model: BC-ASR MSRP: $229.99

The new Bravo™ Shooting Restis supported with a rigid steel frame design and features a non-slip rubber stock rest and non-slip rubber feet. Overall weight is 15 lbs. and also includes a bullseye bubble level. It accommodates most rifles (including high-capacity magazines for AKs and AR's). The low-profile design is great for shooting prone and the ambidextrous controls, along with oversized knobs, make any adjustments quick and easy! The front of the Bravo™ Shooting rest allows for 3.5 inches elevation and adjustments for various rifle sizes.

Model: BC-BSR MSRP: $129.99

The Echo™ Shooting Rest model has a strong steel frame structure, adjustable leveling feet, and a non-slip rubber stock rest. This model securely holds various rifle and shotgun sizes. The front support is quickly adjustable thanks to oversized knobs, allowing for 3 inches of windage and 2 inches of elevation adjustment. The unit is lightweight, compact, and easy to transport.

Model: BC-ESR MSRP: $89.99

The new Foxtrot Rifle / Pistol Shooting Restis an efficient shooting rest that accommodates both pistols and rifles. Establish the rest for handgun shooting with no tools by removing the rear and center section. The quick-detach design offers unlimited adjustment and versatility and is sized for popular AR pistols and short barrel rifles. This new shooting rest is molded with high-density polymers to deliver light weight and a sturdy frame structure. The non-slip rubber stock rests securely holds the firearm and provides for quick and easy adjustments with the oversized grip. This unit breaks down for easy transport.

Model: BC-CSR MSRP: $49.99

The Tango Front Mount Rifle / Pistol Shooting Rest includes non-slip rubber stock rests that support both handguns and rifles while protecting the firearm finish. This rest is simple to setup and ergonomically designed to support the shooter's hand while firing. To operate the adjustable elevation tool, simply spin to the right or left to increase or decrease elevation. Oversized footings help maintain a stable shooting platform, no matter the caliber size! This model is molded from high- density polymer, fits on most shooting benches, and accommodates most handguns and rifles.

Model: BC-FMSR MSRP: $29.99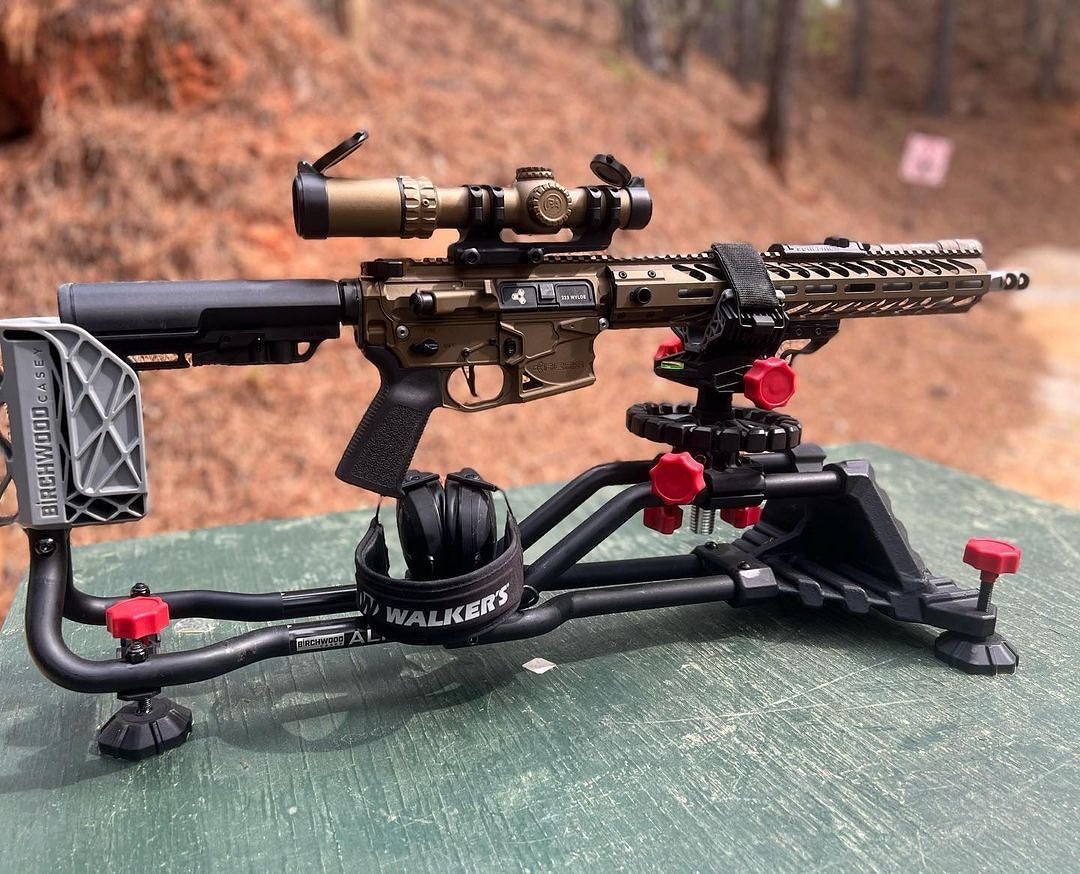 These new Birchwood Casey shooting rests may not be made out of the lightest materials but they sure do look durable and at least weatherproof which is great for rage days when the weather isn't cooperating with you. Personally, I think the Bravo Shooting rest appeals to me most as it comes with an integrated bubble level and looks like it'd work perfectly with ARs and AKs due to its two-tiered design. In addition, the Tango seems like it would be extremely useful for those who choose to hunt with a handgun and almost seems small and light enough to carry with you into the field if you chose to do so.