POTD: A Military FN 1900 – Friedrich Langenhan Army Model Pistol
Sam.S 04.06.22

Welcome to today's Photo of the Day! Here we have an obvious copy of the famous FN 1900. The FN 1900 was, of course, the first modern pistol featuring a sliding action. This is the Langenhan pistol. German gunmaker Friedrich Langenhan took obvious design points from the FN 1900 in order to submit his own design for a military contract. This beefed-up German pistol features a longer slide and grip frame in comparison to the Model 1900. It has extended and bulked-up slide serrations along with a manual right-handed swing-up safety. These pistols fed 8 rounds of .32 ACP and were straight blowback operated. The long and the short of these handguns is that it was a cheaper option than the FN and had quite a few design disadvantages that made it less desirable than its FN counterpart.
"Manufactured from 1915 to 1918. Includes a holster with a clear "B.A. XI" ink stamp on the inside of the flap, and a 1918 dated makers stamp."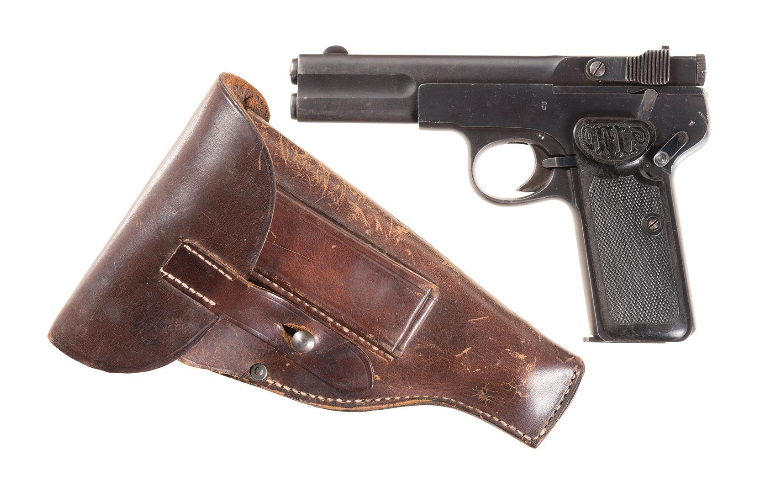 Lot 4249: Langenhan Friedrich Army Pistol 7.65 mm auto. (n.d.). Rock Island Auction Company. photograph. Retrieved April 5, 2022, from https://www.rockislandauction.com/detail/1027/4249/langenhan-friedrich-army-pistol-765-mm-auto.