Samson Manufacturing Introduces the Gen2 Hannibal Rail for Ruger Rifles
Luke Cuenco 04.07.22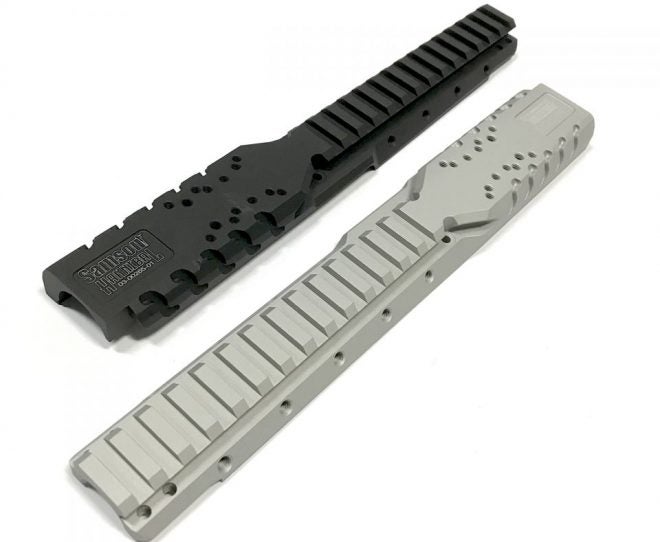 If you hate iron sights, but love your Mini-14 or Mini Thirty Ruger rifle? Good news! Samson Manufacturing has just announced their Gen 2 Hannibal rail for both Ruger rifles. The Hannibal rail is now compatible with some of the industry's most popular red dot sights and still includes the forward Picatinny section. Most of you will know Samson Manufacturing for their work on the ATM stock and other Ruger Mini-14 and Mini Thirty Accessories. The Gen2 Hannibal Rail is just the latest addition to the growing lineup of aftermarket parts for the platform.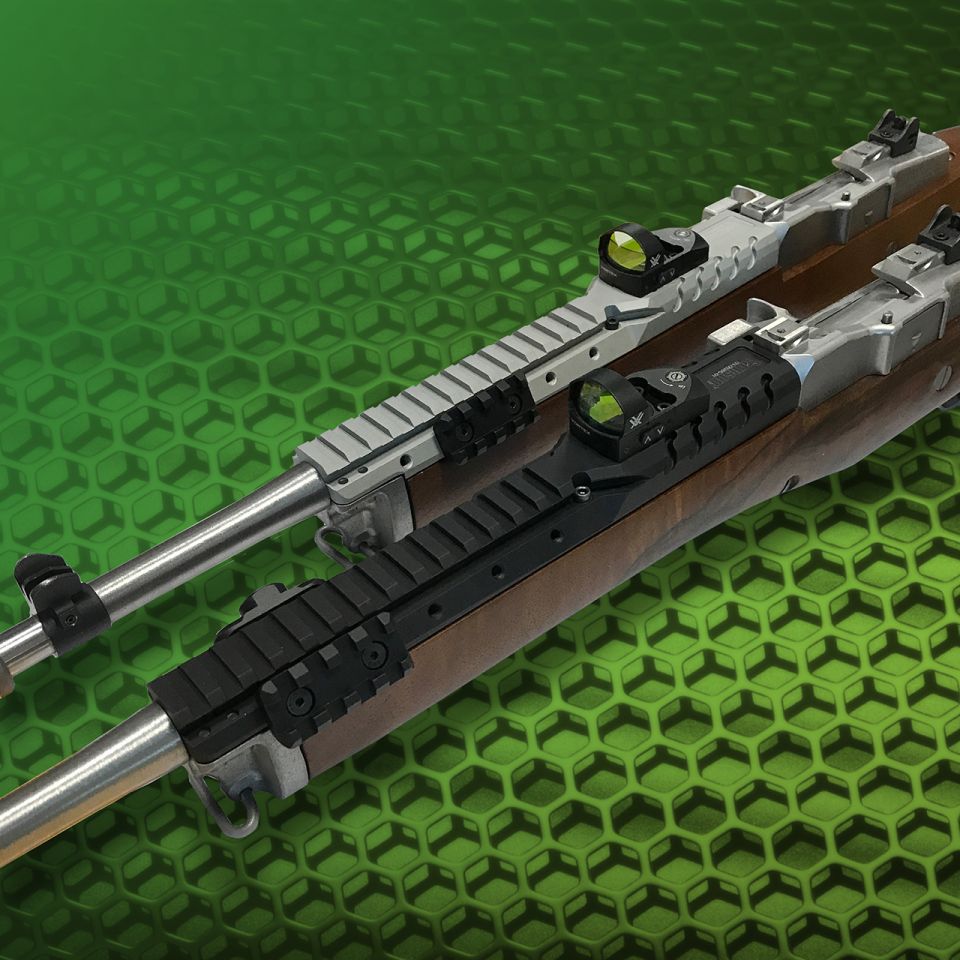 New Hannibal Rail for Ruger Rifles from Samson Manufacturing
Choose 2008 and Later Model if your Mini-14® or Mini Thirty® rifle has a factory flange barrel and a series number beginning with 580 and higher.
Choose 2007 and Earlier Model if your Mini-14® rifle has a factory straight pencil barrel and a series number beginning with 180 and higher, but not including 580 and higher. (Not compatible with the Mini-Thirty®)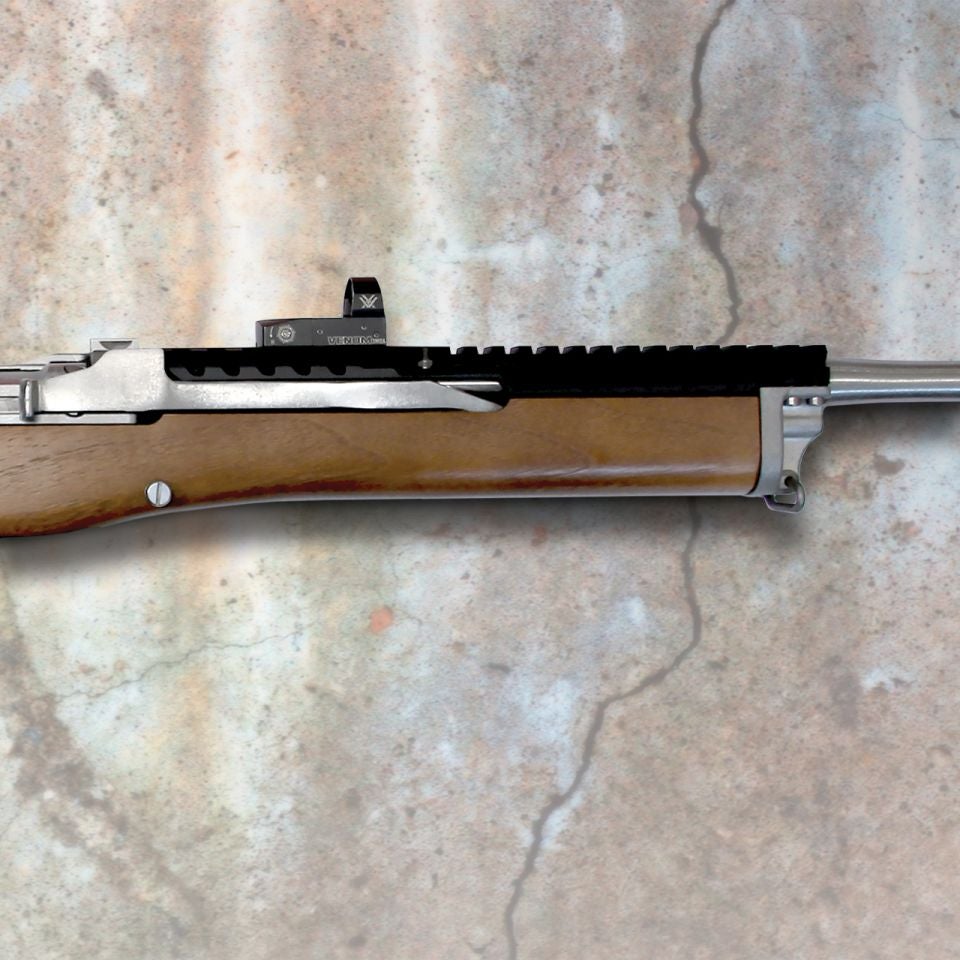 The next generation Hannibal Rail will be available in your choice of either matte black or natural gray finishes and will be compatible with both the pre-2007 and post-2008 Ruger Mini-14 rifles. Ruger has a serial number lookup tool on their website so you can determine which generation your rifle is so you can purchase the correct rail. Each rail will be sold for $144.99 regardless of the finish color. I think I'd personally run either a Trijicon SRO or perhaps even a C-MORE sight as those have been one of the most reliable red dot optics in my experience. What would you mount on your Mini-14 or Mini Thirty?
"You asked for more Hannibal Rail optics options and we responded! The next generation Hannibal Rail includes hardware and mounting pins for the following optic footprints: Trijicon RMR®, Leupold DeltaPoint® Pro, Vortex VENOM®, and C-MORE."