POTD: The Civil War Era U.S. Springfield Model 1861 Rifled Musket
Sam.S 04.13.22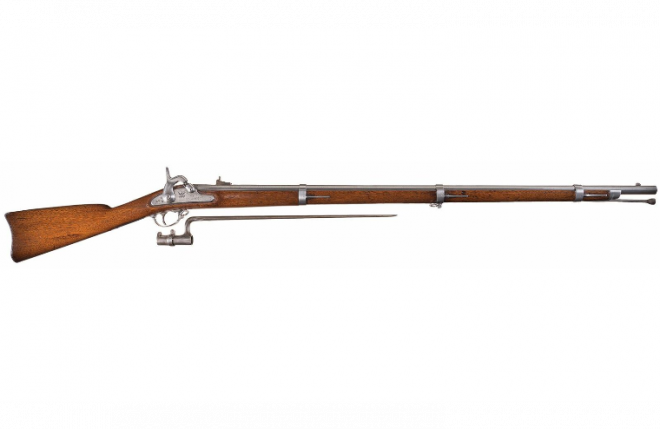 Welcome to today's Photo of the Day! I saw that Rock Island Auction Company published a post entitled The 7 Most Sought-After Civil War Guns. We figured we would share since it is a very well done article covering a whole host of guns we have looked at in brief here on our POTD session. Here we have a Springfield Model 1861 Rifled Musket, one of the most common long guns found on the battlefields of the American civil war. It utilized the somewhat newly adopted Minie ball which was a conical style lead bullet resembling some modern bullets and being much more aerodynamic than the normal round ball.
"One of the most iconic and memorable of all Civil war guns used by the Union during is the Springfield Model 1861 musket. With over 1 million being produced during the war by Springfield Armory and about two dozen other firearm producers, the dependable rifle gained fame during the early years of the war with many being produced in 1862. The percussion musket used .58 caliber Minie balls for ammunition which provided additional range and accuracy for soldiers using the gun. The rifling also improved precision over traditional musket. Slight improvements were made on the rifle in 1863 and new production Springfield rifles were called the Model 1863. The Springfield may not have been the top of the line or most advanced gun available on the market, but it was definitely the most widely available to Northern troops and got the job done in battle. The Springfield was such a widely used rifle that most Civil War re-enactors own one for use in their battles. -Danielle Hollembaek"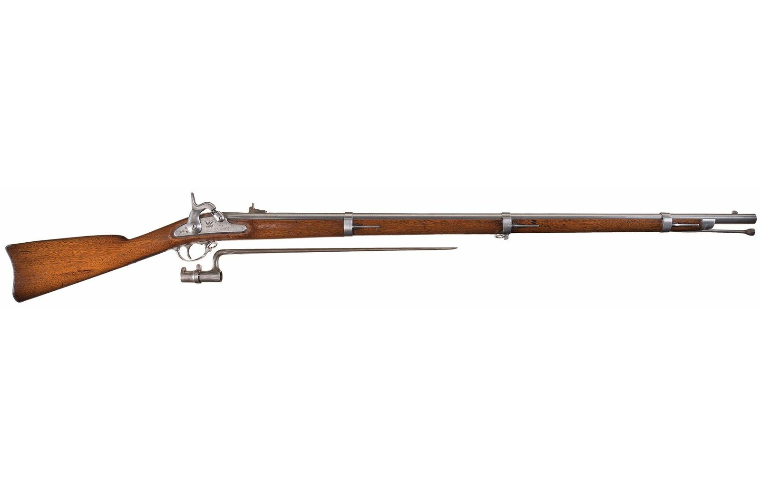 Springfield Model 1861 Rifled Musket. (2019). Rock Island Auction Company. photograph. Retrieved April 12, 2022, from https://www.rockislandauction.com/riac-blog/7-best-civil-war-guns?msclkid=a94e2739aa2011eca205ffa082614340.