Boomstick Starter Kit! Big Horn Armory Offers the AR500 Starter Kit
Adam Scepaniak 04.22.22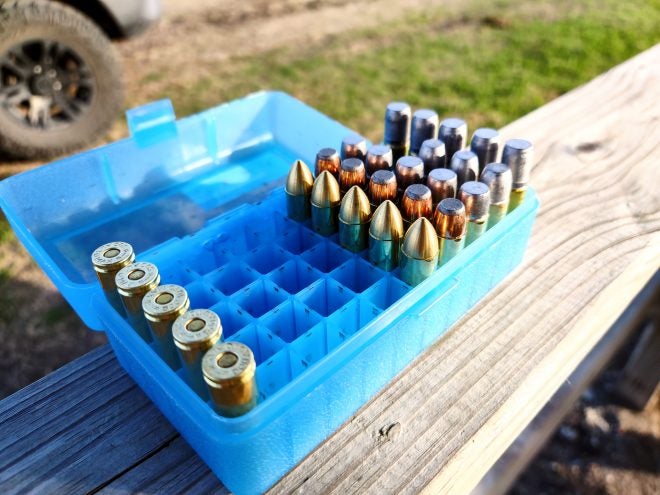 Modern sporting rifles – or AR-15s – are becoming more commonplace every passing year in the realm of hunting. Not only are the traditional rounds of .223 Rem/5.56 NATO and .308 Win/7.62 NATO being chambered in AR-15s, but you also have companies like Big Horn Armory who are more creative and adventurous chambering such cartridges as .500 Auto Max. In fact, they have a special offer they are running to make diving on on the 500 Auto Max that much more appealing.
Big Horn Armory Coverage on AllOutdoor
We all know how difficult it is to source ammunition lately and that especially holds true to less common rounds like the 500 Auto Max. To help with that, this newly minted offer will give new buyers 500 Auto Max ammunition at a discounted price. For those who might be unfamiliar with the 500 Auto Max round entirely, this is the specification listing for the rifle being offered:
Caliber: 500 Auto Max
Rate of Twist: 1 in 24″
Barrel: 18″ with Threaded Muzzle Brake and Recessed Crown
Buttstock: Adjustable Buttstock
Forend: M-LOK Free Float Handguard
Action: 7075 Aluminum Hard Anodized
Metal: Hunter Black Nitride on Stainless Steel Parts
Swing Swivel Mounts: Integral Rear
Mag Capacity: Five (5) Round standard; Nine (9) Round Mags Available for Purchase
Weight: 9 Lb
MSRP: $1,999.99
"Cody, Wyo. (April 2022) – Big Horn Armory (BHA), makers of big-bore firearms, is pleased to announce a special, limited-time "AR500 Starter Kit" offer. This deal includes 100 rounds of 500 Auto Max ammunition for only $2.00 per round with the purchase of an AR500 Rifle. While most ammunition manufacturers are currently selling this round from $2.50 – $4.50 per round, BHA is able to offer this reduced price as part of its unique Starter Kit. This is a time-sensitive offer. Once the supply runs out, this offer will not be repeated. Factory ammunition for the 500 Auto Max is available through Buffalo Bore, Steinel Ammunition, and Underwood Ammunition. Call 307-586-3700 to learn more."
Being able to tote around the power and force of the .500 S&W Magnum cartridge in the compact platform such as the AR-15 is pretty amazing and now sourcing ammunition became that much easier. Be sure to check this out on Big Horn Armory's website and see if it might be perfect for you. As always, let us know all of your thoughts in the Comments below! We always appreciate your feedback.