Introducing the New Clamp-On Bolt Knob from Anarchy Outdoors
Luke Cuenco 05.09.22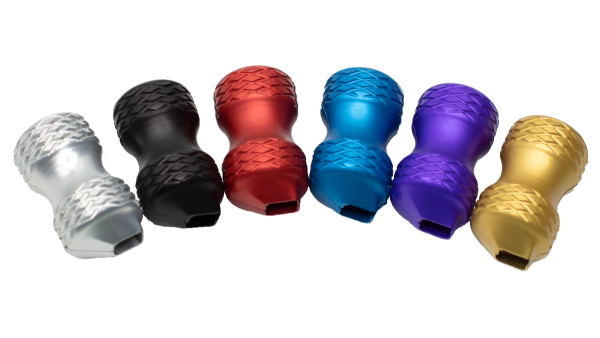 When it comes to upgrades for the Remington 700 rifle, you're really spoiled for choice whether you're a casual target shooter, competitive PRS shooter, or just someone who loves to hunt. Adding to the growing list of aftermarket upgrades for the Remington 700 platform is the new Clamp-On Bolt Knob from Anarchy Outdoors. This new bolt knob allows you to enhance the characteristics of the existing bolt knob without having to alter or remove any parts. Simply clamp on this new bolt knob and you're good to go!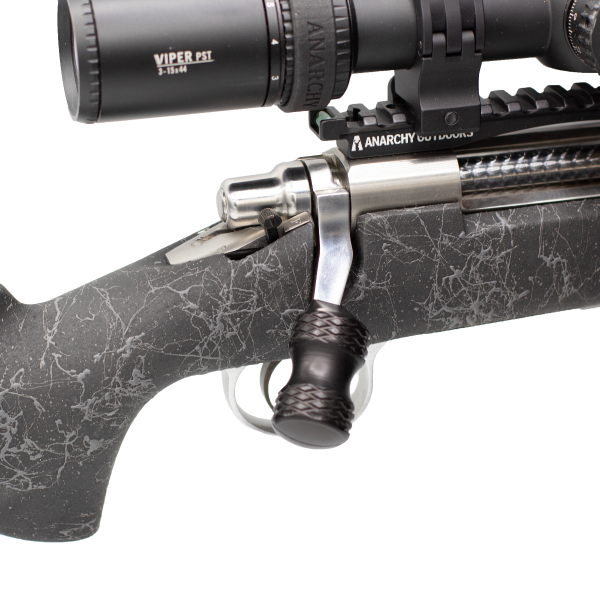 Introducing the New Clamp-On Bolt Knob from Anarchy Outdoors
The hourglass shape should prove to be quite useful for getting a good grip on the handle with your index finger and thumb and the knurling (referred to as rivets) should provide you with better grip characteristics when cycling the bolt.
While there is nothing wrong with the standard Remington 700 Bolt Knob, the Anarchy Outdoors Clamp-On Bolt Knob should provide you, hunters, with a much better experience when it comes to follow-up shots during hunting or just as a nice upgrade for your trusty Remington 700. The Clamp-On bolt knob isn't all that expensive at just $49.99 from the Anarchy Outdoors website and it also comes in a variety of anodized colors including Black, Red, Blue, Gold, Purple, and Clear anodize.
"Anarchy Outdoor's new Clamp On-Bolt Knob is made from 6061-T6 aluminum, making it durable, lightweight, and available in different colors including Black, Red, Blue, Gold, Purple, and Clear Anodized. The Clamp-On Bolt Knobs have an MSRP of $49.99 and are now available.

Inspired by the Big Bertha knob, Anarchy Outdoors created a bolt knob that clamps right over your factory handle for the Remington 700. This knob will fit over any standard Remington 700 knob and adds more grip and style to your Remington. Our knob is easy to install and ready to go as soon as it leaves the package. The hourglass shape increases dexterity for the shooter, and the diamond-shaped rivets increase grip."
Features & Benefits
High quality
Produced from 6061 Aluminum
Lightweight & Durable
Rivets allow for better grip
Made in the USA