AllOutdoor Review: Stemple Creek Ranch Beef Variety Box
Adam Scepaniak 05.20.22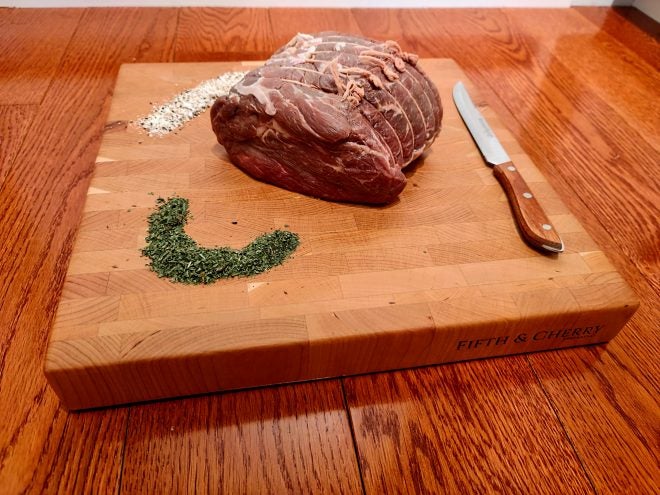 Memorial Day is fast approaching and so are countless summer nights ripe for backyard barbeques among friends and family. When we are not serving up our own harvested catch from the sea or meat from the fields, it is important to know where you can reliably source great tasting, healthy, and ethically-conscious meat elsewhere. For all of those reasons when we were approached to sample some Stemple Creek Ranch meat, we could not say no. It looks absolutely delectable on their website so we had to try it out for ourselves. Let's dive in and see the results!
Food Coverage on AllOutdoor
About the Company – Stemple Creek Ranch
My family runs a modest hobby farm of angus cattle, Mangalitsa pigs, honey bees, and egg-laying chickens so I understand the work it entails to raise food at the source in a respectful and ethical manner. Stemple Creek Ranch sounds very similar to my own family – just scaled to 100x what we do. They explain how they manage their business, herd, and lifestyle out in Northern California in a statement below:
"Nestled in the coastal hills of Northern California near the town of Tomales, Stemple Creek Ranch has been home to the Poncia family for four generations.

Our history in Marin County began over a century ago when Angelo Poncia immigrated to the remote outpost of Fallon from his native Italy. The dairy he originally established on this land survived for three successive generations.

Today, Stemple Creek Ranch is proudly run by Angelo's great-grandson Loren, and his wife Lisa, who have reinvented the family business with a vision for raising superior quality grass fed and finished meats. Their daughters Avery and Julianna, along with their cousins, will be the fifth generation to steward the land."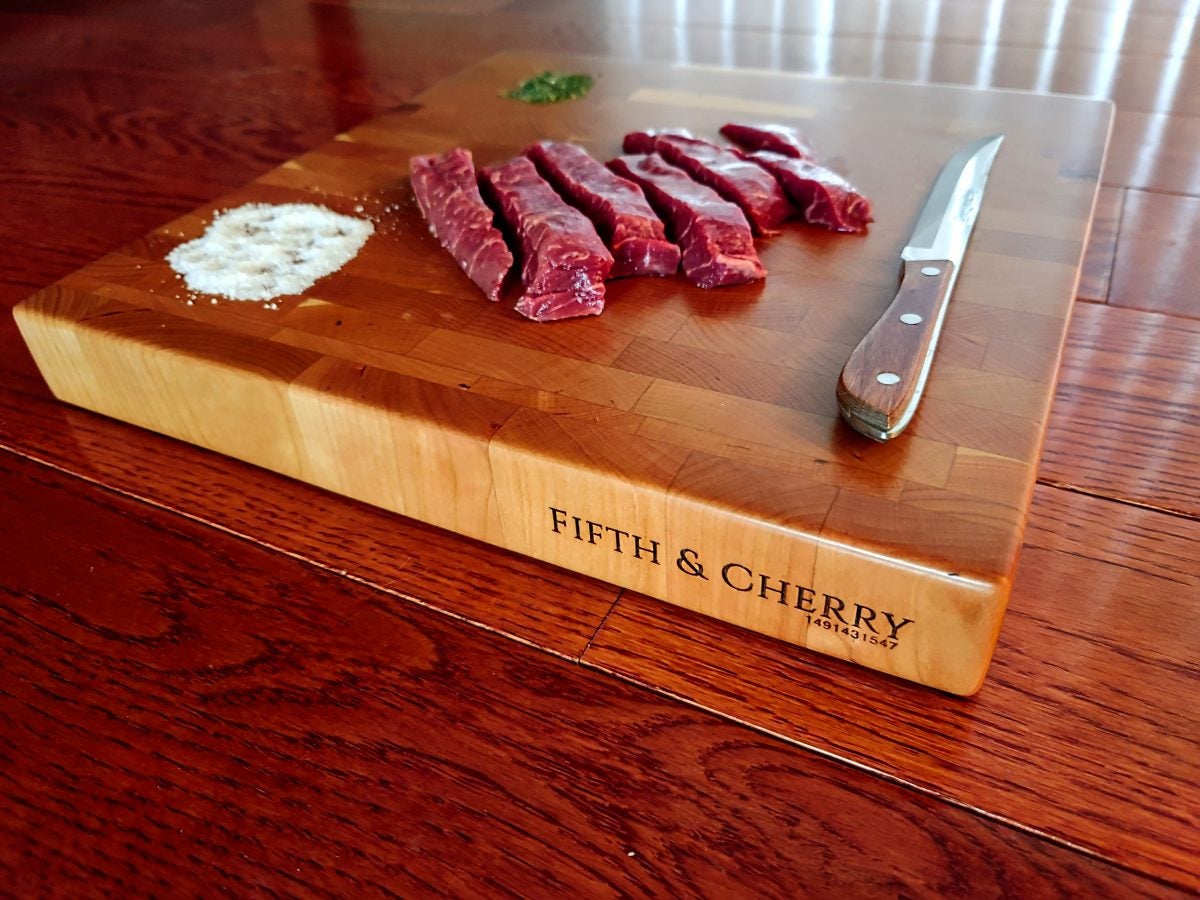 Nutrition Facts – Stemple Creek Ranch
While we are not going to outline the specific nutrition facts of the individual cuts of meat we received in our Variety Box for review, we will speak to the broader, overlying facts surrounding all of the meat that Stemple Creek Ranch produces. Most of their pastureland is Certified Organic. Also, the beef you receive from them is free-range and the lamb are 100% grass-fed as well as grass-finished. Moreover, they use no antibiotics, hormones, or growth promotants.
"Our animals never see a feed lot. Ever." – Stemple Creek Ranch
What is also convenient about Stemple Creek Ranch is their ordering process. You can get sustainable meat anywhere in the United States with FREE or flat-rate shipping right up to your door. With everything from Green Garlic Butter for $8 to an 1/8th of a beef for $645, they have a lot to offer!

Getting in the Kitchen – Stemple Creek Ranch
When it came to cutting open our Variety Pack and actually getting busy in the kitchen, we were excited to say the least. Like most of you, we are becoming more conscious of where our food is sourced, how it its processed, and how it is taken care of. The journey from the pasture to our plate matters. Stemple Creek Ranch by all accounts checks every positive box in that regard. Without having visited their facility, it sounds like they do everything you could ask for in a respectful, ethical, and sustainable farm.
When assessing the different cuts of meat we received there are a couple things that we looked for. One was the color. If you have a cut of meat that thaws and it still retains that vibrant red color, like it was just freshly processed, then you know the quality is high. Next, we ask ourselves: "How firm is the meat?" If it is soft like Play-Doh then something is definitely wrong. If it is firm and handles well in food prep, that is another tell-tale sign it is good quality. The firmness makes it easier to cut and prep.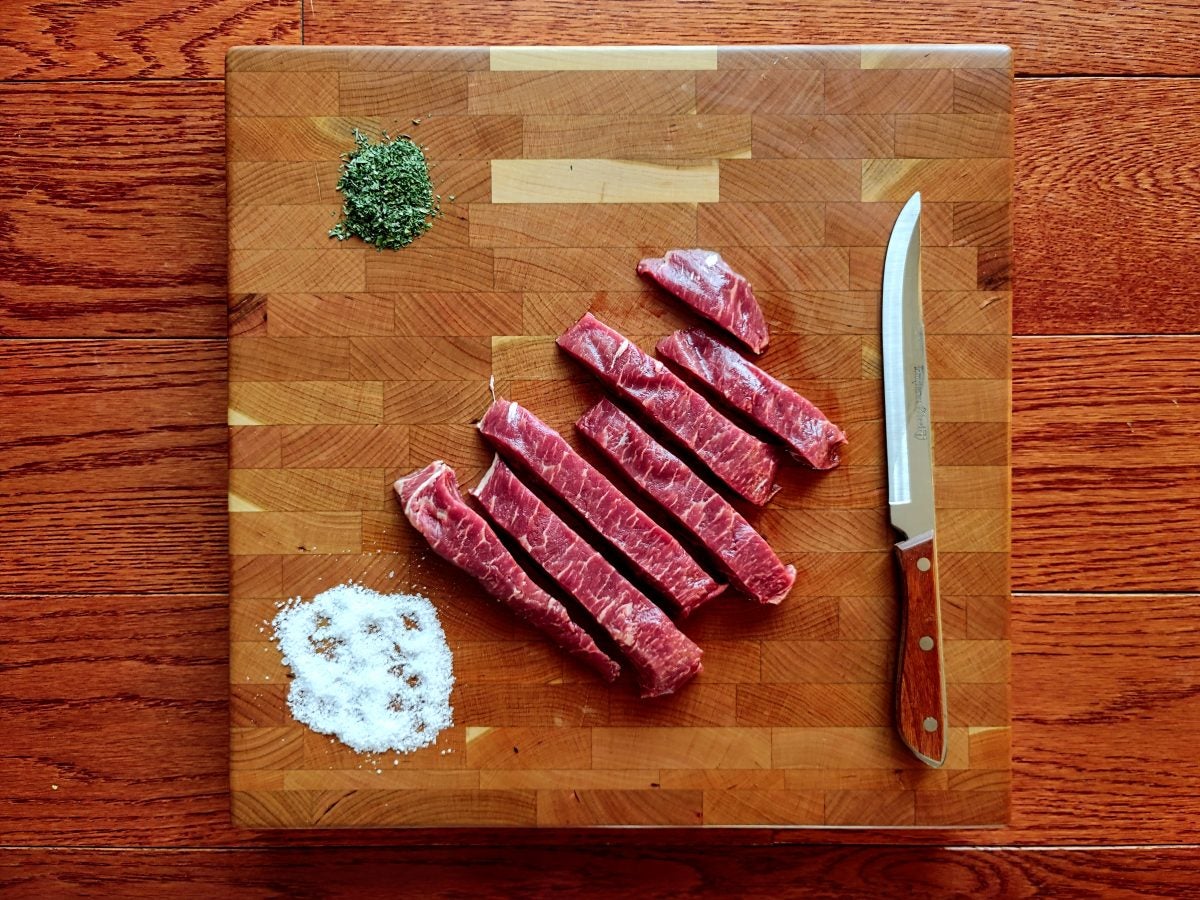 All of the meat in our Variety Box from ground beef to steaks to roasts all exhibited a bright, fresh color as well as being firm. Also, all of the steaks had great marbling. Contrary to popular belief, fat tastes great in a steak, gives the steak stability/firmness in handling, and a quality marbled steak is simply gorgeous like the sirloin steak above.
All of the meals that we prepped from Flank Steak to Sirloin Steak to Carne Asada were absolutely delicious. As a hunter and sportsman, I wholeheartedly believe that anything you hunt, ranch, or farm should be eaten. Simply, we should be good stewards of our land and animals so we should not waste anything. All of that being said, I do not fancy myself a great cook, but all of these cuts of meat and their subsequent meals turned out phenomenal.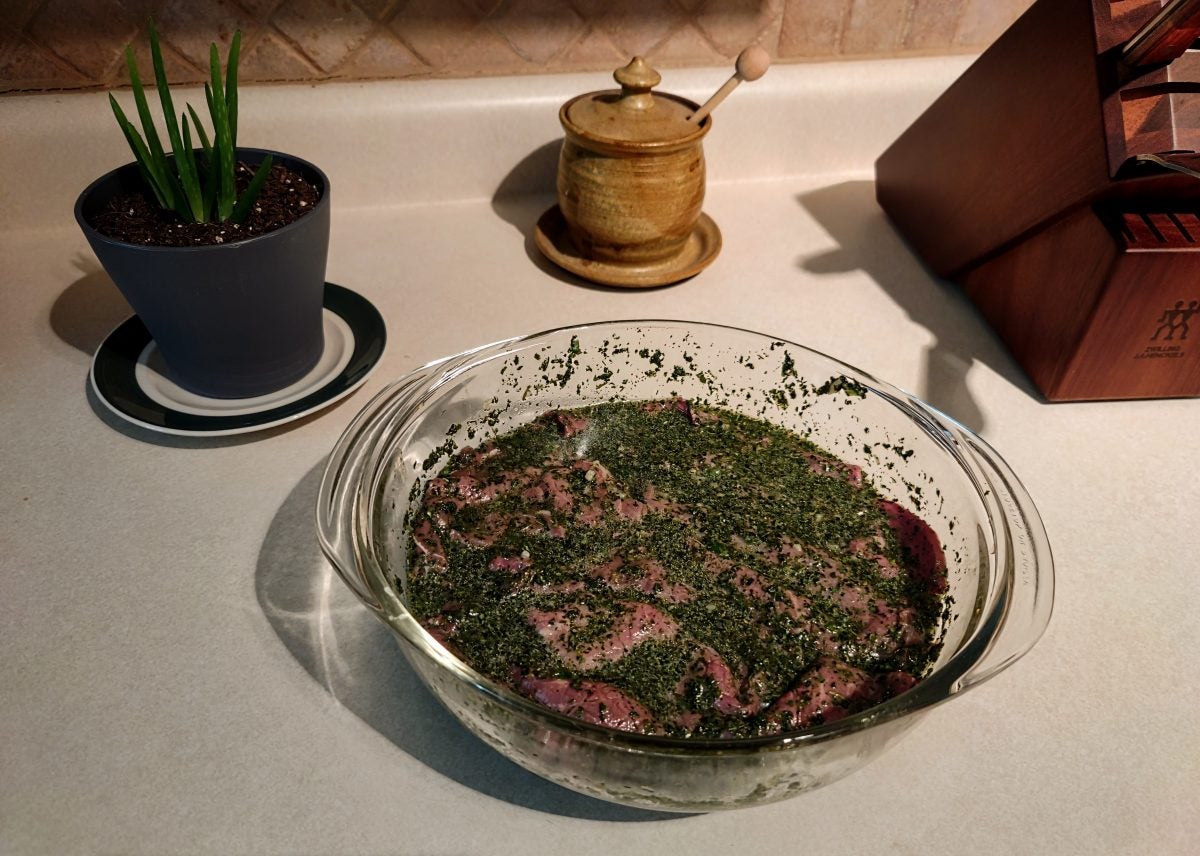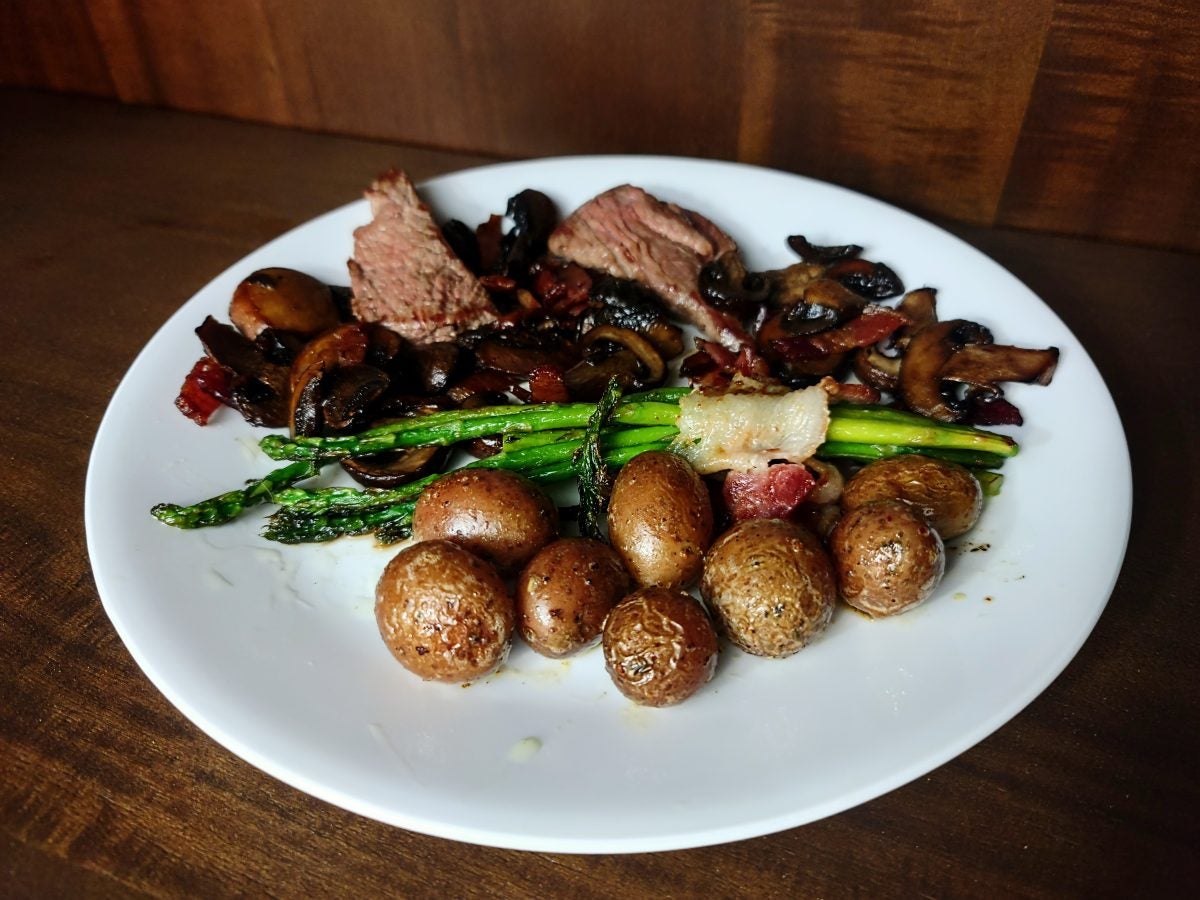 Final Thoughts – Stemple Creek Ranch
So, what are my final thoughts on the Stemple Creek Ranch Beef Variety Box?… Overall, I thoroughly enjoyed prepping, cooking, and eating all of the cuts of meat they provided. They had good, rich color with nice marbling and were firm like a quality cut of meat should be. The only constructive point of criticism I could bring up (or a qualm someone might have) is it is more expensive than your typical grocery store fare. To anyone thinking that, I would tell them to bear in mind the quality of cuts these are as well as remember how ethically-sourced they are, too. Quality and a respect for these animals comes at a price and it is absolutely worth it for me.
In closing, I want to say thank you to Stemple Creek Ranch for allowing AllOutdoor and myself the opportunity to try out their Stemple Creek Ranch Variety Box. That is greatly appreciated. Also, we would like to know what all of you guys and gals think? Do you believe that the Stemple Creek Ranch Variety Box is something worth spending your money on? As always, let us know all of your thoughts in the Comments below! We always appreciate your feedback.