NEW Carbon Sinister 22LR Rimfire Rifle from Vudoo Gun Works
Luke Cuenco 05.27.22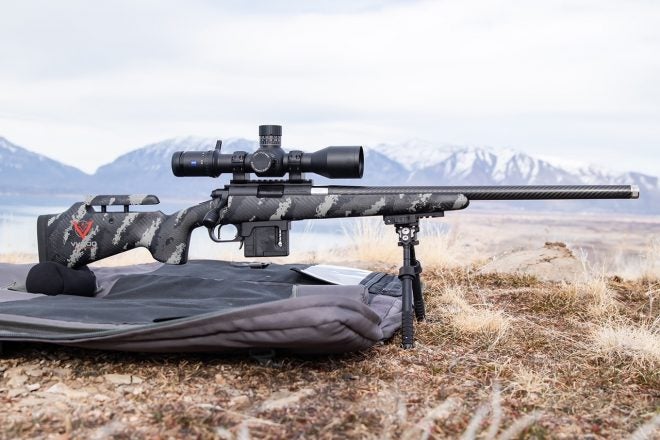 The Carbon Sinister is the first venture into the hunting market by Vudoo Gun Works. This lightweight 22LR rifle combines the popular V22 action and the newer Three 60 action to form a smooth operating and precise hunting platform that can also handle itself at any NRL22 or Rimfire PRS competition. The Carbon Sinister also features the lightweight Mesa Precision Arms Altitude stock, and your choice of carbon fiber wrapped barrels in several lengths from either Helix 6, Proof Research, or Bartlein. So, if your rabbit soup demands only the finest rifles be used as part of the harvesting process, this might be your new go-to 22LR rifle.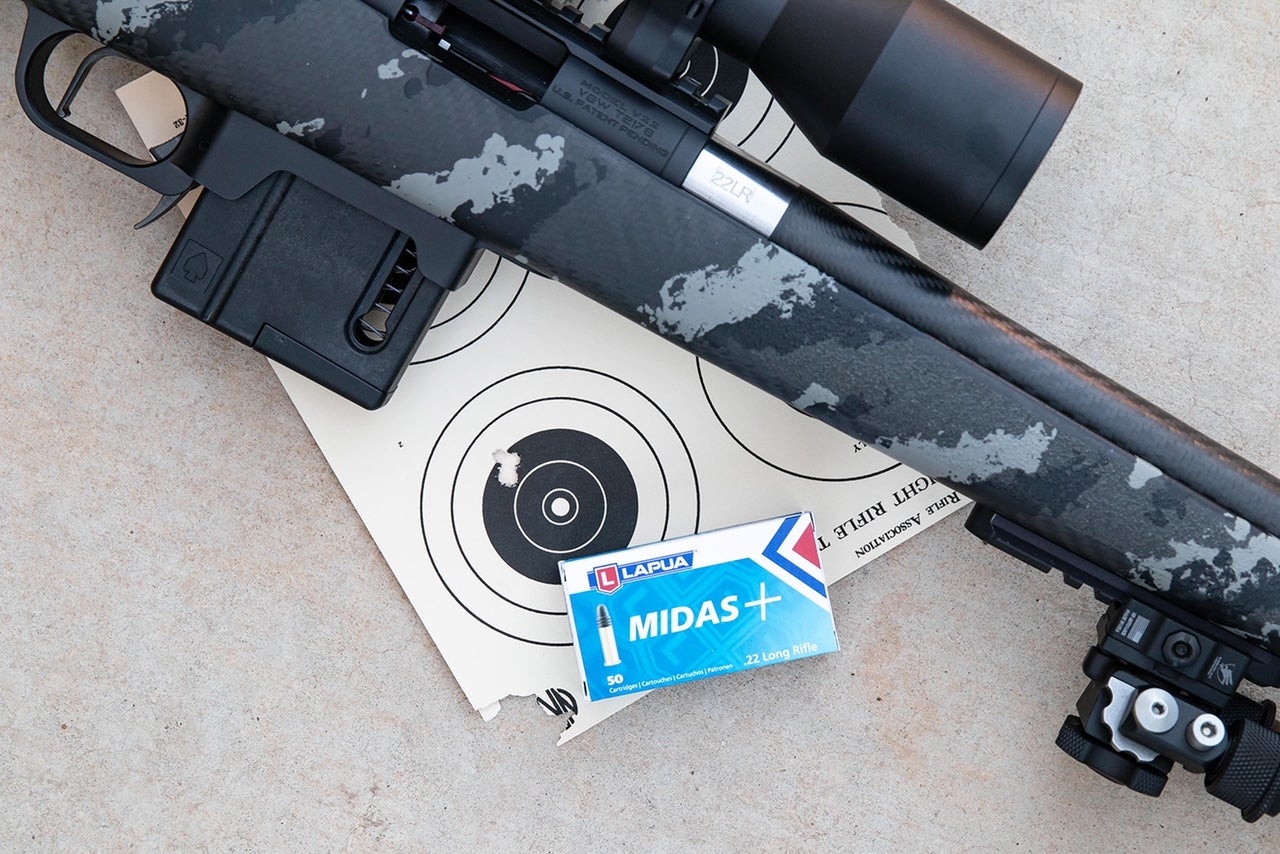 The Vudoo Gunworks Lightweight Carbon Sinister Precision Rimfire Rifle
Customers will have the choice between three different barrel manufacturers including Helix 6 Precision, Proof Research, or Bartlein Barrels. All of the barrels will be Carbon Fiber wrapped barrels and options for length will range between 16.5″ – 22″. As you can guess, these lightweight and high-tech rifles are going to set you back a few racks and you can expect to pay an MSRP of between $3,265 – $3,355 depending on the options selected.
The new Carbon Sinister has a "heavy" configuration that features an adjustable cheek piece, Picatinny rail where the sling stud should be, and a long 22″ Helix 6 carbon fiber wrapped barrel. This configuration weighs in at 7 Lb and 13 oz. Other configurations with fewer features and shorter barrels come in at just 6 Lb. All configurations of the new Carbon Sinister will feature a fusion of the much-loved V22 and Three 60 actions. The Carbon Sinister will come standard with the Altitude Stock from Mesa Precision Arms and will be available in either an adjustable (38 oz) or non-adjustable (24-oz) configuration. The Altitude stock can be had in raw carbon fiber, Mohave, Shredded Anthracite, or Custom paint finishes.