Rimfire for Southpaws – CZ Releases Two New Left-Handed 457 Models
Luke Cuenco 06.06.22


An ergonomically correct rifle is something that a lot of left-handed shooters often spend lots of cash on. Not anymore, CZ firearms have just announced that they will be releasing two new left-handed 457 models chambered in 22LR and 22WMR for their American and Varmint 457 series rifles. These new rifles will featured completely reversed controls optimized for left-handed shooter use and will still retain all of the great features that other shooters love about the CZ 457 rimfire rifles.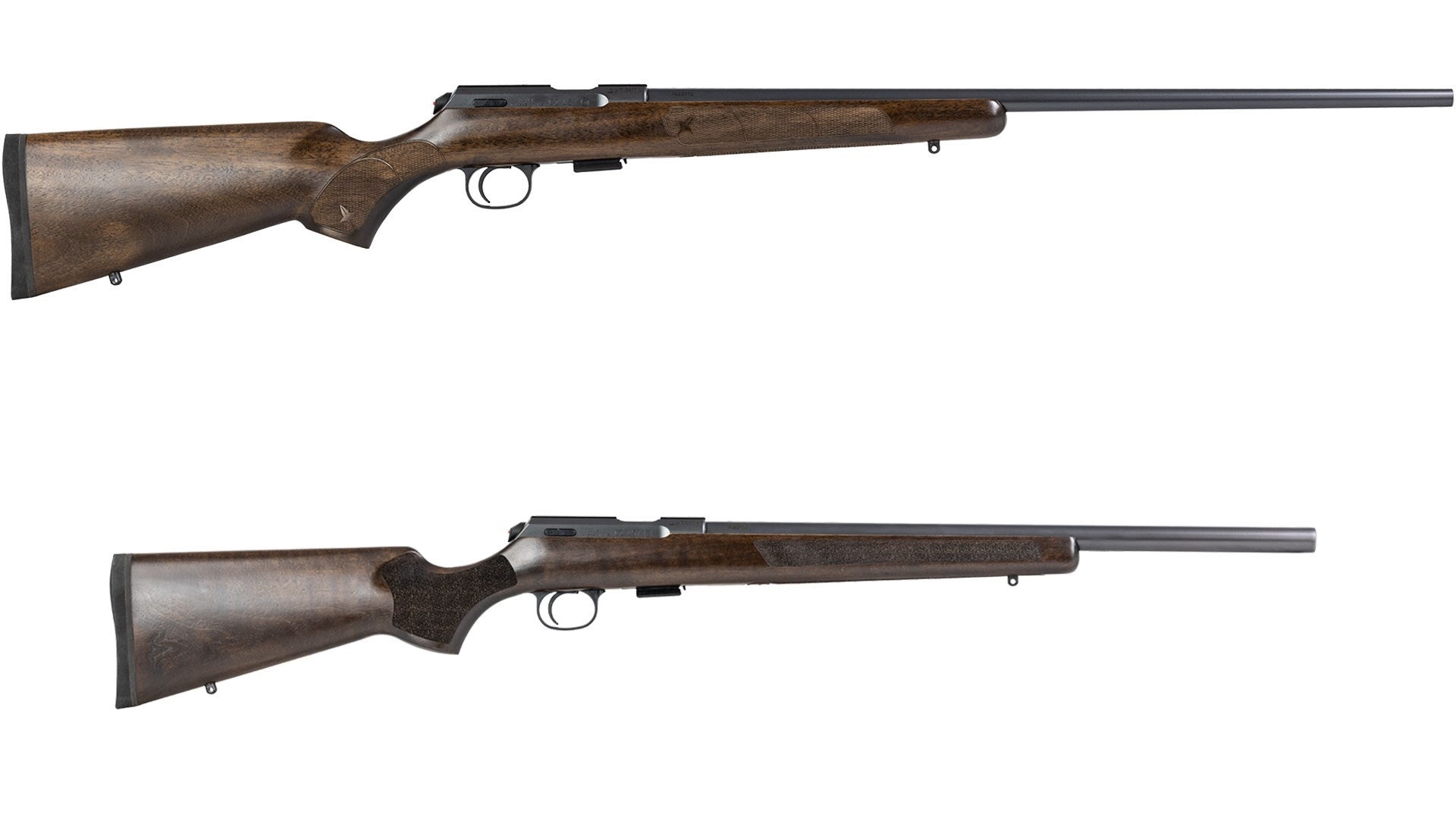 Rimfire for Southpaws – CZ Releases Two New Left-Handed 457 Models
The controls for the new Left-handed CZ 457 Varmint and American have been modified to be on the "correct" side for left-handed shooters but are otherwise still the same rifles as the right-handed versions. The left-handed CZ 475 rifles come with cold hammer-forged barrels with an industry-standard 1:16 twist rate, threaded muzzle, and 5-shot detachable magazines which are backward compatible with previous versions of CZ rimfire rifles. The adjustable triggers can be fine-tuned for your desired weight and travel and the bolts feature a short 60° throw for fast cycling when operated by a seasoned hunter. The new left-handed CZ 457 rimfire rifles are available for order now from your CZ dealer and will retail for $589 for the CZ 457 American (for both 22LR and 22WMR), and $625.00 for the CZ 457 Varmint (available in 22LR only).
These new models inherit the advanced features of the CZ 457 series of bolt action rifles but with left-hand comfort and ease of use. The bolt, push-to-fire safety, and a separate bolt extractor control mirror right-hand rifle models for left-hand comfort. The striker status indicator located at the rear of the bolt provides a quick visual check while hunting or competition shooting. A shortened 60° bolt throw allows rapid and convenient reloading and increases clearance between the bolt and mounted optics.
As always, let us know all of your thoughts in the Comments below! We always appreciate your feedback.