New Full Line of Premier Bismuth Shotgun Loads Unveiled by Remington
Luke Cuenco 06.10.22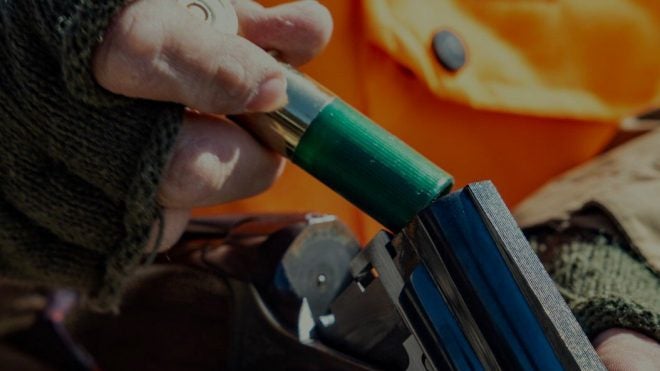 Adding to the growing list of new non-lead bismuth options to the hunting shotgun market is Remington's new long list of Premier Bismuth Hunting shotgun loads. These new shotgun loads are suitable for all types of waterfowl and all seasons in any environment making them perfect for the dedicated upland or waterfowl hunter. If you've been meaning to dust off that old 16-gauge or 28-gauge shotgun then you're in luck too as Remington will also be making these new Premier Bismuth loads available in those bore sizes as well as 410 bore for those who are either recoil sensitive or just not quite big enough to handle a full size 12 or 20-gauge yet.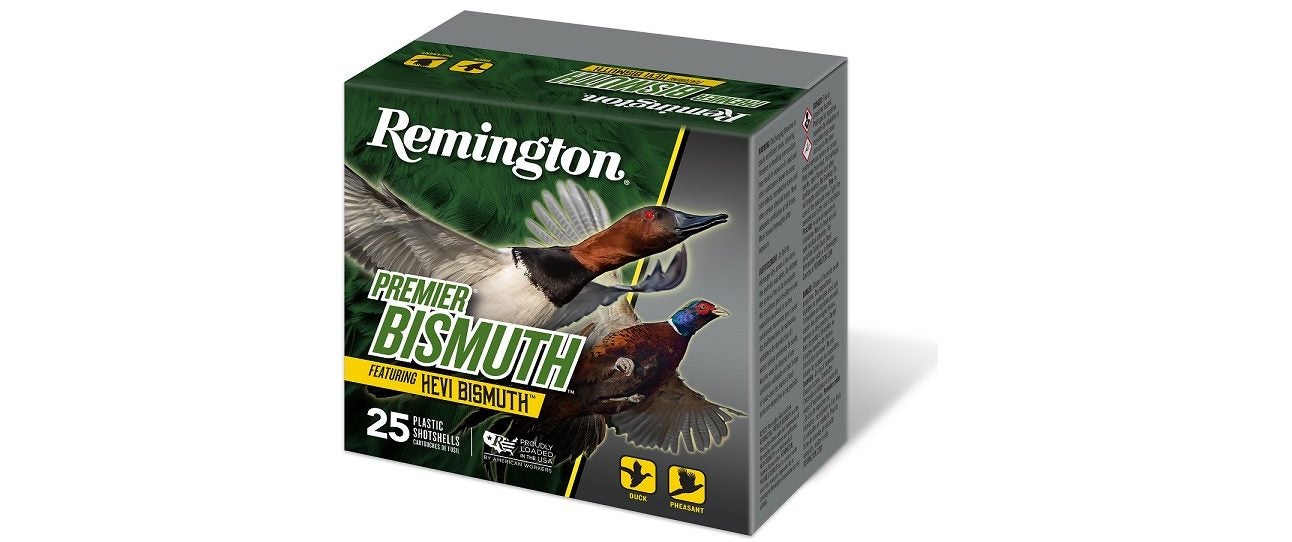 New Full Line of Premier Bismuth Shotgun Loads Unveiled by Remington
Remington's new shotgun loads will start retailing at $60.99 per box of 25 cartridges and will top out at $74.99 for the more obscure 28-gauge and 16-gauge loadings. Just like Remington's recent release of their Gun Club Cure ammunition, it should start showing up on store shelves for hunting season 2022 which should be just in time for you to start running some patterns with these new loadings.
In total there will be four 12-gauge varieties including two 3-inch shell options, three 20-gauge options, and one option each for 410 bore 28-gauge, and 16-gauge variants. This will give all hunters, regardless of the platform selected the option to use these new Premier Bismuth loads and will also give younger hunters or the recoil sensitive access to a softer-shooting shotgun as well.

"Remington hunters demand the absolute best from our ammo, and we are really excited to offer Premier Bismuth for the 2022 hunting seasons," said Joel Hodgdon, Remington's Director of Marketing. "HEVI-BISMUTH has proven so valuable in the field. High-density and smaller shot sizes deliver more pellets per payload, giving shooters an added edge in the field, whether you are shooting ducks or downing upland game."

Features:

All-season load for waterfowl or upland hunts
Superior to steel. 22% more dense, with 44% more downrange energy
Safe to shoot in vintage shotguns
Loaded with HEVI-BISMITH, which is proudly alloyed and cast in the USA
Lead-free, 9.64/cc density
Available in 12, 20, 16, 28GA as well as .410 bore