POTD: Oh Lucky Day – Colt Cloverleaf Rimfire Revolver
Sam.S 06.28.22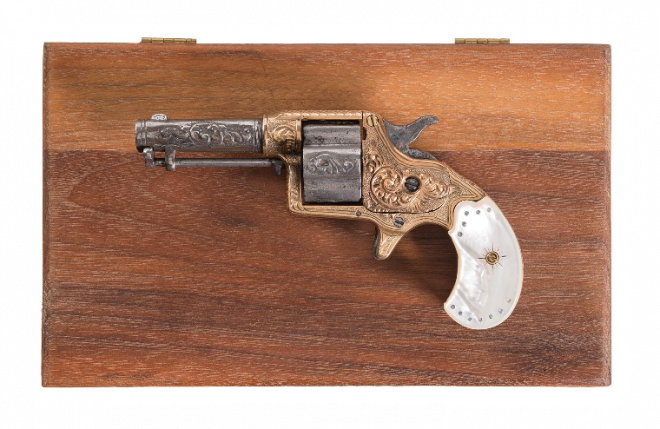 Welcome to today's Photo of the Day! Here we have a very ornate version of a Colt House Pistol. The Colt House revolver is often more so-referred to as the Colt Cloverleaf. Despite its size and largely unknownness, it is a landmark for Colt's revolvers. It was not only their first revolver to be marketed as a home defense weapon (hence the "Colt House Pistol") but it was also their very first production revolver that featured a top strap. These little Colt revolvers received their nickname from the shape of their cylinders. The cylinder has deep recesses rather than shallow ones that give its four chambers a very distinctive "cloverleaf pattern". This particular one was chambered for the 44 Rimfire cartridge but I believe it was also made in 30 Rimfire or 41 like some early derringers.
"Manufactured in 1871. Includes a modern case with blue lining and a cartridge block with 13 rounds of ammunition."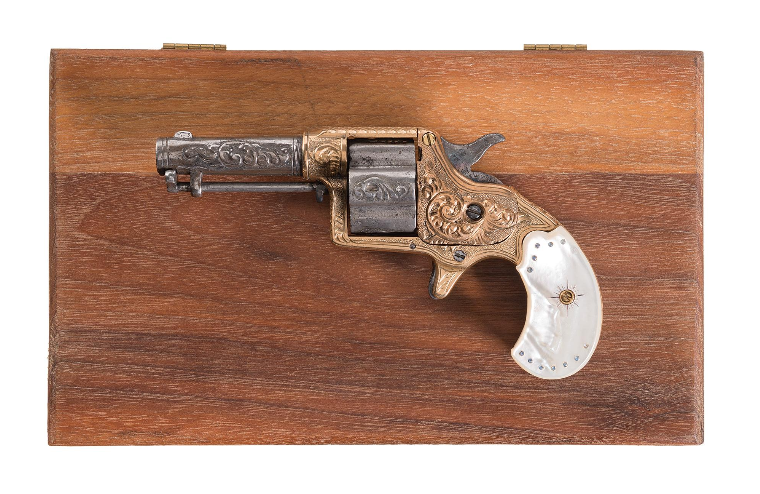 Lot 4145: Colt House Revolver 41 Rf Engraved Colt Cloverleaf House Model Revolver with Pearl Grips, Case, and Ammunition. (n.d.). Rock Island Auction Company. photograph. Retrieved June 27, 2022, from https://www.rockislandauction.com/detail/1028/4145/colt-house-revolver-41-rf.