Silencer Central Celebrates Grand Opening of New Headquarters in SD
Adam Scepaniak 06.29.22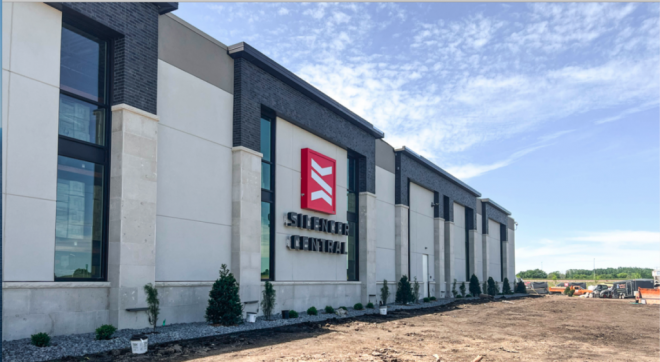 Silencer Central, America's largest suppressor dealer, has not only been making the process of purchasing a silencer easier for all of us (where they are legal in 42 of our 50 states), but they also are continually striving to make their business the business that people seek out for employment due to the work environment, opportunities, and a state-of-the-art, one-of-a-kind facility. That grand vision has come together with Silencer Central celebrating the grand opening of their new headquarters in Sioux Falls, South Dakota.
Silencer Central Coverage on AllOutdoor
The secret sauce to Silencer Central's business model is removing the barriers to ownership with silencers; by making the process as simple as possible for the "everyday man" or everyday woman." Silencer Central delivers suppressors directly to customers in the 42 states where suppressors are legal. Their shipping process has revolutionized the way suppressors are sold and allows for customers to streamline their purchasing experience by cutting out unnecessary hurdles to suppressor ownership. Brandon Maddox, CEO of Silencer Central, elaborates on their business and these exciting times:
"It's an exciting and humbling time for Silencer Central. When we first opened our doors in 2005, we always dreamed of expanding and growing our business, and now it has become a reality. We're honored to serve the hunting community and bring awareness to hunting suppressed, and we're blessed to be supported by a dedicated community of enthusiastic outdoorsmen and women."
For a company that has been around for 17 years, it is fantastic to see such steady growth and that their mission of making it easier for shooters, hunters, and outdoorsmen and women alike to get silencers continues to be achieved. As always, let us know all of your thoughts in the Comments below! We always appreciate your feedback.