POTD: From Rifle to Shotgun – Shotgun Converted Spencer Rifle
Sam.S 07.01.22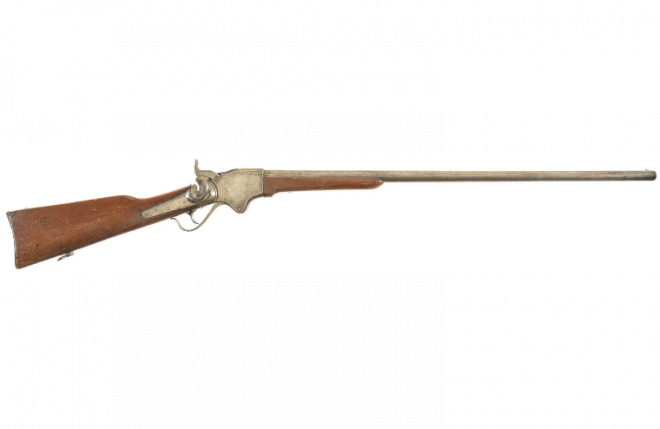 Welcome to today's Photo of the Day! Here we have a shotgun converted Spencer rifle. As in a Spencer rifle that was converted from rifle to a shotgun. Very little is known about this particular one since it lacks any documentation or markings. The bore is roughly 20 Gauge and the barrel itself is not the original. I have written previous Photos of the Day on the original Spencer rifles but this converted one is so mysterious. From what I have read, back in the day the United States would convert old, worn out, or broken small arms such as an outdated or worn out trapdoor Springfield rifle to a shotgun. They would do this so a bird gun of sorts would be on base or with the troops in the event that hunting would be necessary.
"Likely converted in the late 19th century for hunting, possibly by a U.S. arsenal for issuing as a foraging gun for hunters supplying meat to western forts."

Manufacturer: Spencer Arms Co
Model: Shotgun
Type: Shotgun
Gauge: 20
Barrel: 30 inch round
Finish: blue/casehardened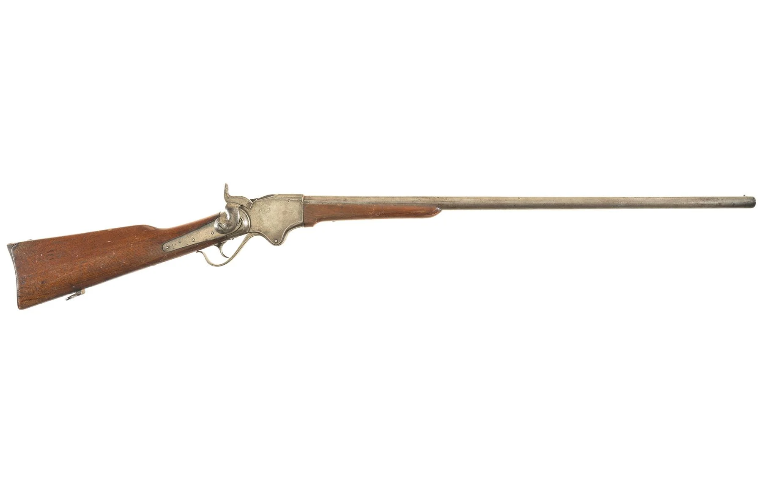 Lot 138: Spencer Arms Co Shotgun Shotgun 20. (n.d.). Rock Island Auction Company. photograph. Retrieved June 30, 2022, from https://www.rockislandauction.com/detail/1028/138/spencer-arms-co-shotgun-shotgun-20.