TFBTV – The Ultra Rare Beretta Model 1 357 Magnum Revolver
Adam Scepaniak 07.12.22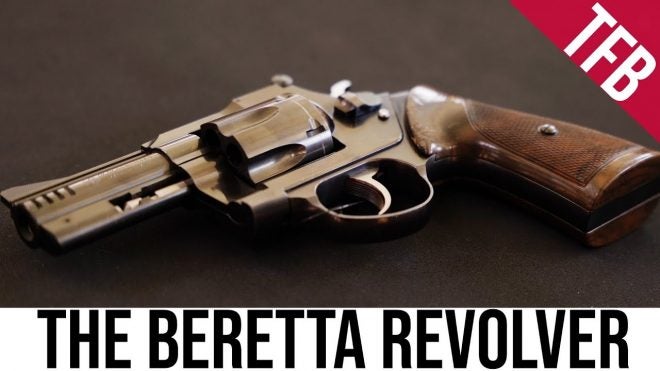 In this episode of TFBTV, James Reeves is at the Beretta Museum in Gardone Val Trompia, Italy, looking at one of the rarest Berettas, the Beretta Model 1 revolver. Although Beretta holds several companies that make revolvers, few people know that Beretta made a revolver under its own name: The Beretta Model 1. Designed in Italy and built in South America, this revolver is hard to find and was made in limited numbers due to lack of commercial success. Hear about this unusual and uncommon revolver on today's TFBTV video.
««« APPAREL IN THIS VIDEO »»»
Apparel: All TFBTV apparel is sponsored by 5.11 Tactical and you can get it at www.511tactical.com
««« GUN AND GEAR GIVEAWAYS »»»
We give away guns and gear EVERY month to our supporters. Consider supporting us.
Gun and gear giveaways are not affiliated with, associated with, or in any way endorsed by YouTube and TFBTV is solely responsible for the giveaways mentioned in this video and this description. No purchase required for gear worth over $250. Full rules and terms are found at http://tfbtv.gun.team/
««« FOLLOW US ON SOCIAL MEDIA »»»
https://www.facebook.com/TheFirearmBlogTV/
https://www.instagram.com/TFBTV/
https://www.reddit.com/r/tfbtv/
««« SPONSORS »»»
Please Support Them! They help make our videos possible.
– Ventura Munitions – www.venturamunitions.com
– Blue Alpha Gear – www.bluealphagear.com
– Top Gun Supply – www.topgunsupply.com
««« TFB CHAT ROOM »»»
Want to join the TFBTV chat room? Use our Discord Invite: discord.gg/tfbtv
#TFBTV