Featured Builder: Nomadik Customs
Doc Rader 07.14.22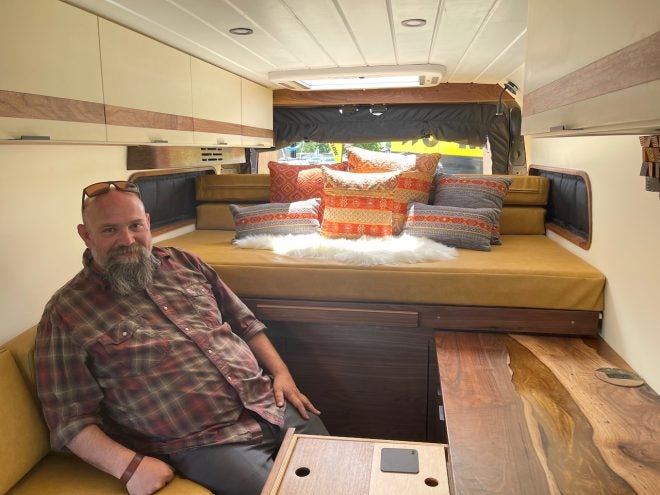 One of the benefits of going to Overland Expo is interacting with equipment and builds you might otherwise not get a chance to see. One such company was Nomadik Customs.
Based in Portland, OR, they came to Expo PNW to show off their builds. We were fortunate enough to spend a little time looking at the two completed customer builds that were borrowed for the event.
Good day everyone and welcome to a new installment of AllOutdoor's Off-Road and Overlanding series brought to you by onX Offroad--mapping software for all your adventures.
The van life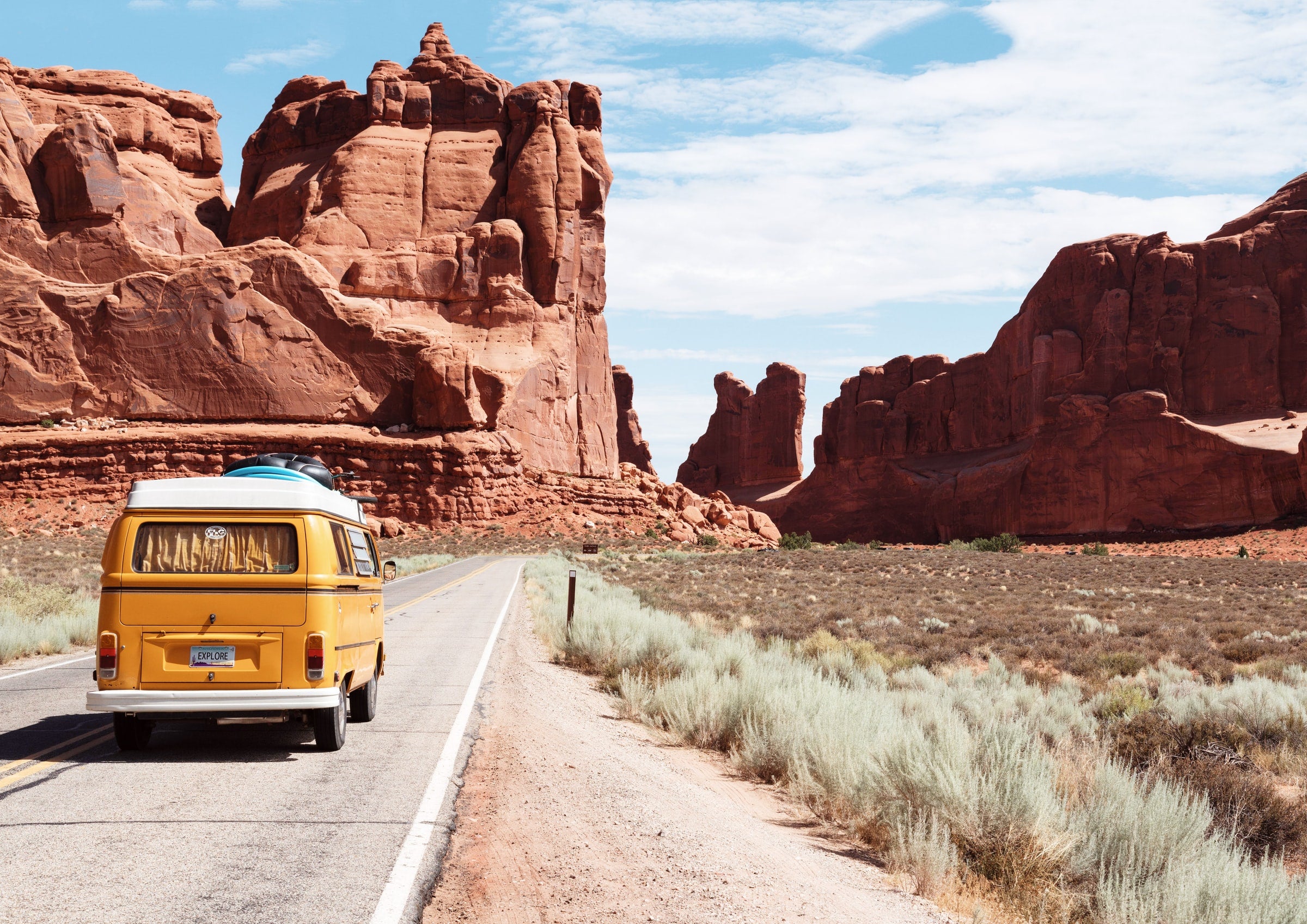 There is a shift in some parts of the population. No longer is the dream for everyone to have a house in the suburbs with a picket fence. In some cases, it is not affordable. In some cases, it is too constraining. In some cases, it is a cry for minimalism.
Enter the return of the nomadic lifestyle. Your home and possessions travel with you. You probably aren't herding sheep from oasis to oasis like a Bedouin, but you might work your telecommuting job from a new National Park every week.
To make that happen, you need a mobile "home" from which you can work and play. Not everyone wants to pilot a giant Class C bus. And larger vehicles limit where you can go. Smaller vehicles like Sprinter vans are much more versatile and open up many more options. Add services like Starlink, and you can pretty much work from anywhere you can get to.
Not all builds are equal
It would be hard to come up with standard pricing for a build. Or to even identify tiers. First, you have the base vehicle. Then you must add all the internals–water, power, bedding, storage, etc.
Pricing can run from thousands to hundreds of thousands. You can find horror stories of builds gone wrong and builds over budget. Builds that never get finished.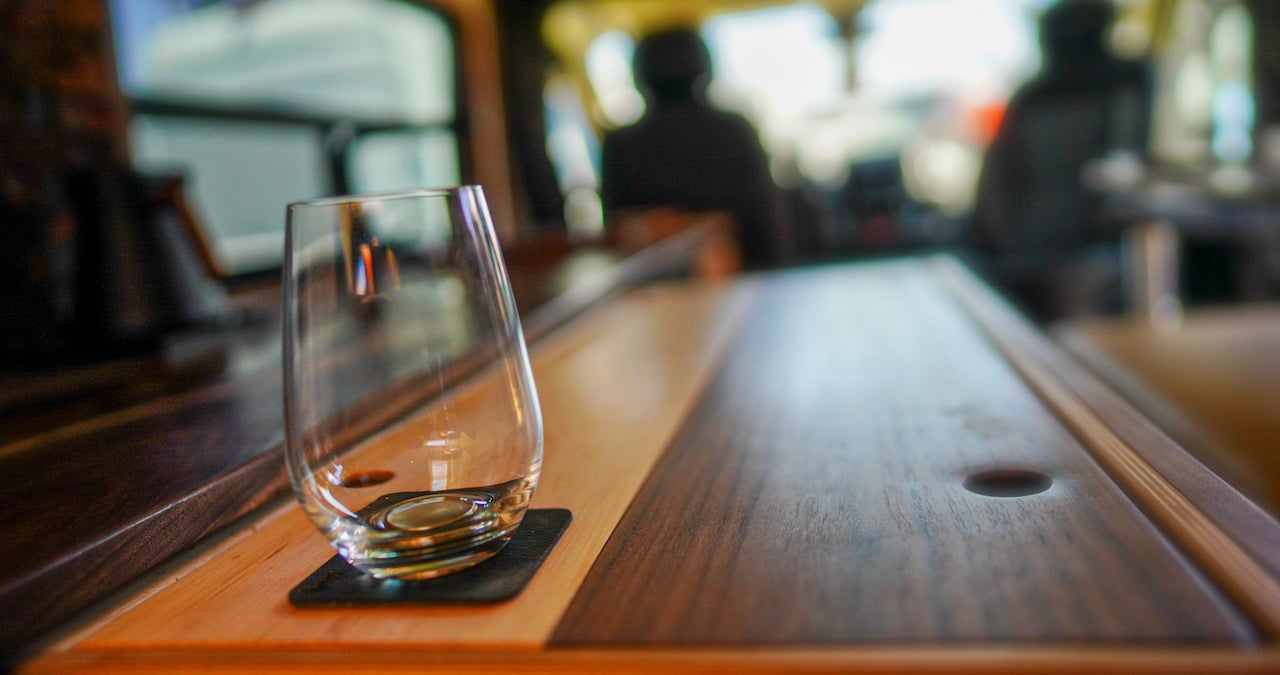 Nomadik Customs is higher end. But you end up with a highly functional build constructed by artisans. Not only does it look custom, but the actual construction is well thought out, and problems are solved with unique solutions.
Why go custom?
These days it seems like everyone is a van-lifer. YouTube, Instagram, and TikTok are full of amateur and professional builders that are saturating the market. The "professional" shops eventually find a niche, develop a standard build or three, and crank them out as fast as possible–the demand, even now, is through the roof.
Spend some time on social media, and you will be hard-pressed to find the difference in many of the builds–they all start blending together. And there are only so many ways you can cram stuff into a van body. Amateurs do their best to try and mimic the professional builds. And that is probably good for a vast number of people.
There are people out there, however, that want something unique. Something that fits the individual quirks and tastes that we all possess. Some amateurs go this route on their own builds. Some professionals try as well.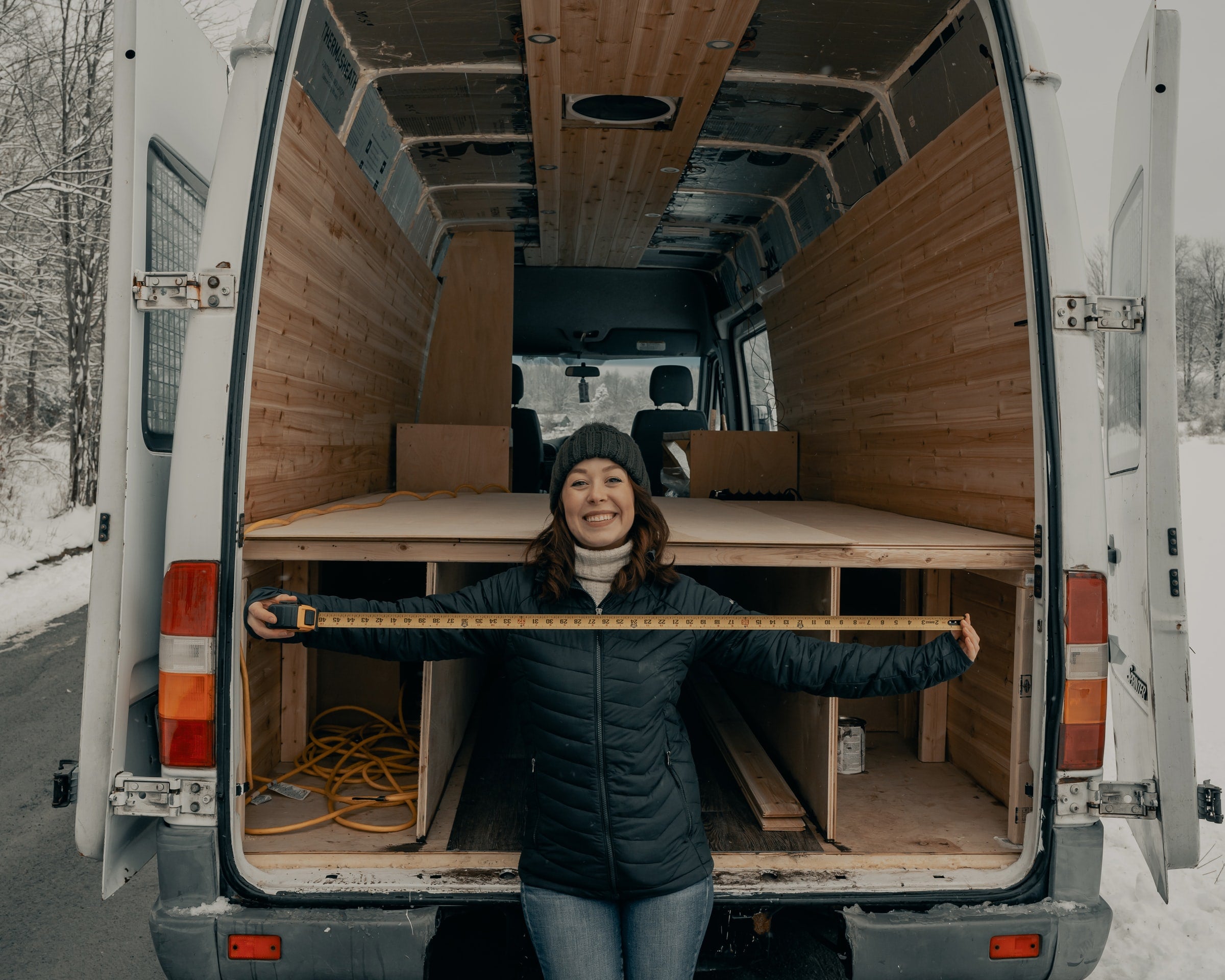 Marc Vroman, of Nomadik Customs, has taken it to a whole other level. I will caveat that I have not interviewed every builder out there, but I have trolled social media for a while, and Marc's builds are some of the most unique I have seen. Seeing them on the internet does not do justice to them in person.
How it got started
In a previous life, Marc Vroman was a rehab therapist. Stuff happened (an injury) that forced a career change. After an involved recovery process, Marc fell back on a previous skill–general construction.
While headed to a job site in another state with an overloaded vehicle, he decided to upgrade to a sprinter-type van. At the dealer, chatting with the nosy salesperson, Marc relayed that he was a builder and could build out vans. The salesperson expressed interest, saying there was a need and hot demand for that skill, and wanted to know the name of Marc's "company."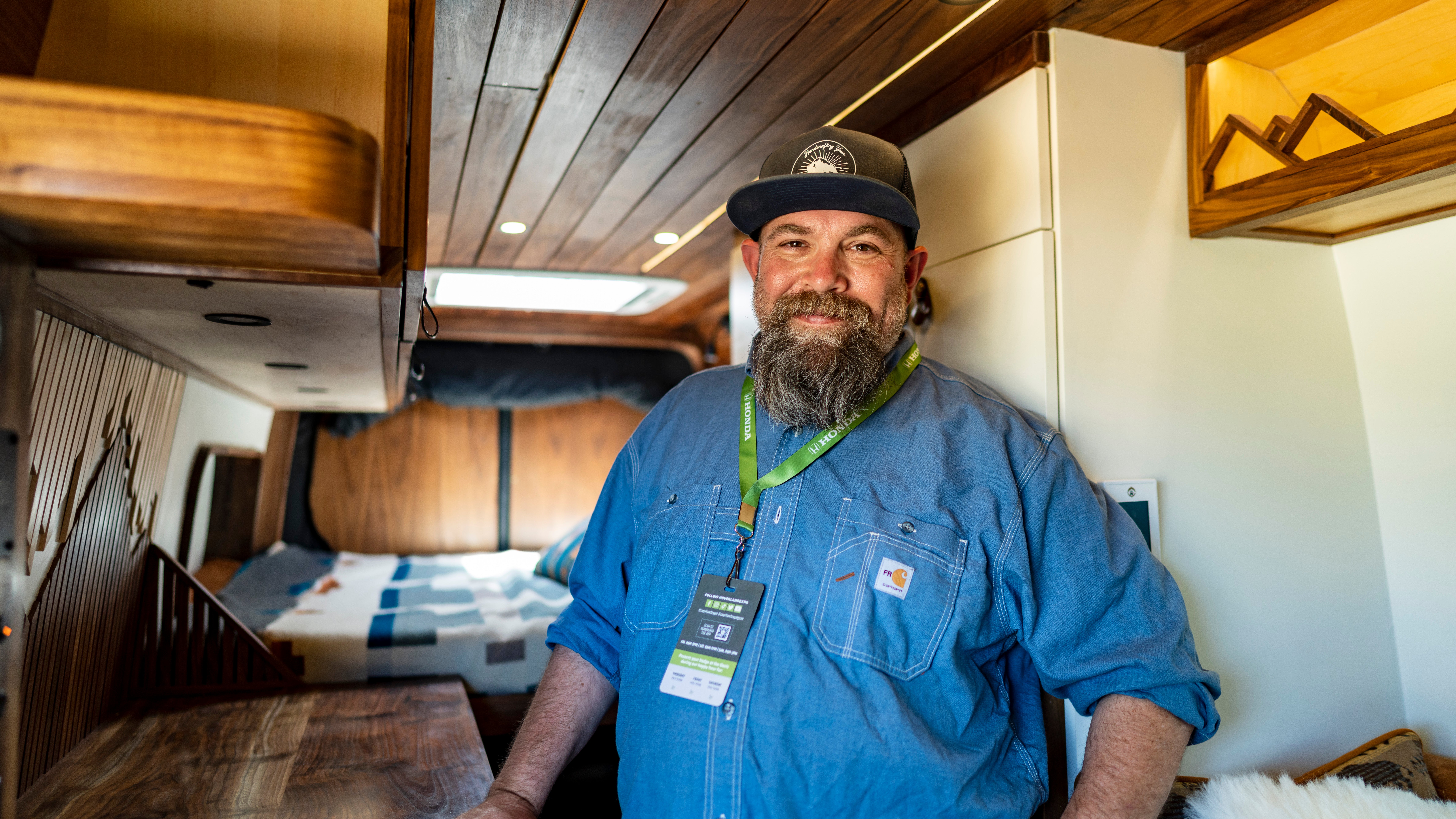 On the spot. Marc made up the name "Nomadik Customs" and told the salesperson he didn't have any cards on him but would bring some by later. After a visit to an office supply store and print shop, he made some cards, returned to the dealer, and now he has a thriving business building unique, one-of-a-kind, artisan masterpieces.
Nomadik Customs
Rather than give you a list of floor plans, you will spend some time with the staff, who will help tease out your idea. Artisans from different disciplines will be engaged, from custom woodworkers to upholsterers.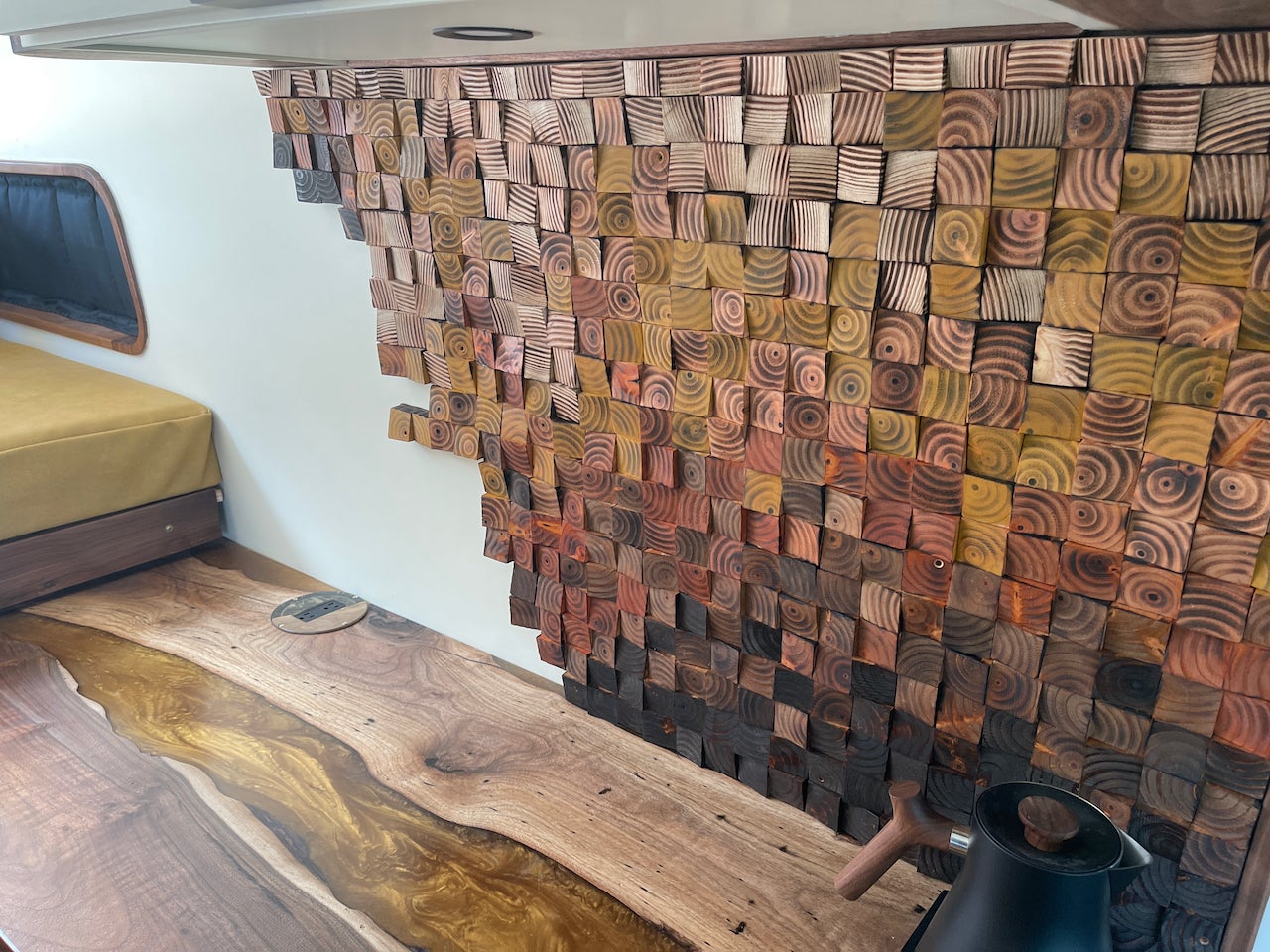 Nomadik Customs will first help educate you on many aspects of "vancrafting." After you have gained some understanding of concepts around components and systems, you will submit your inquiry–via an eleven-page form… From there, you go on to a consultation and then start designing the platform.
You are not picking from a cafeteria list of options–you are custom building a van to live in, not just live out of. The end result is a custom product to your tastes, assembled by competent builders and artisans who impart their skill to each detail. They have produced over forty custom and unique builds in the past three years.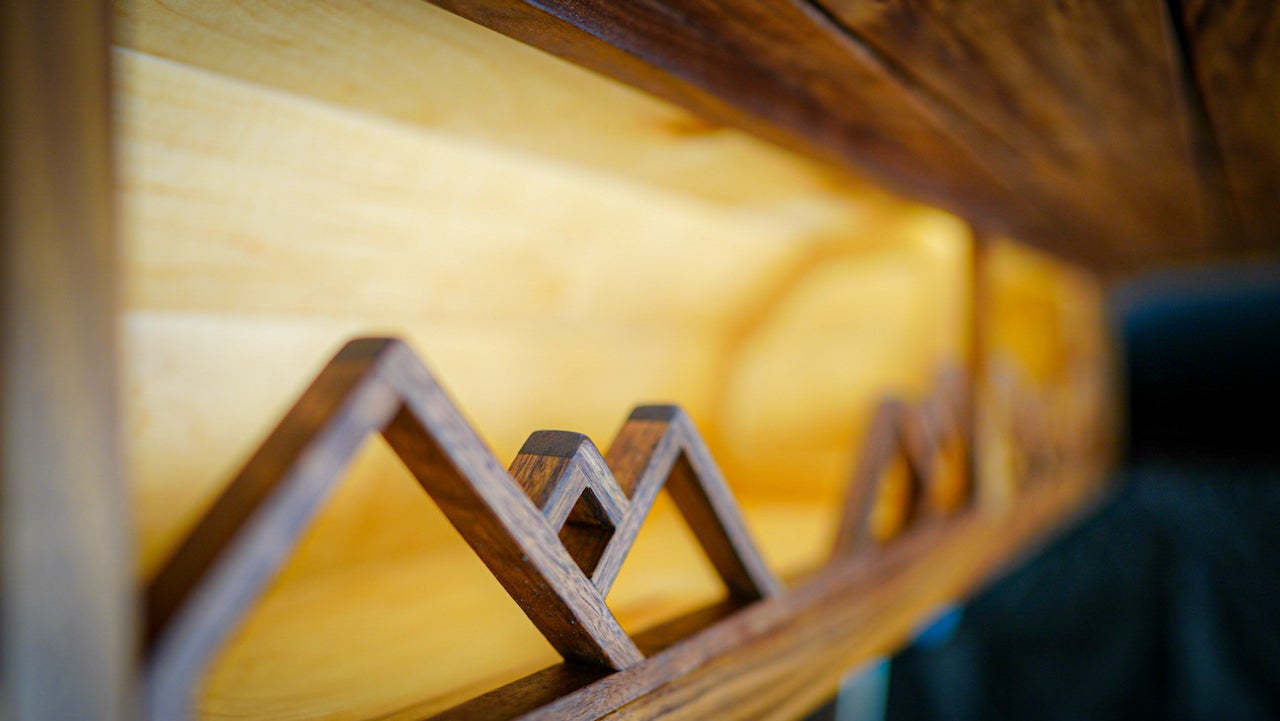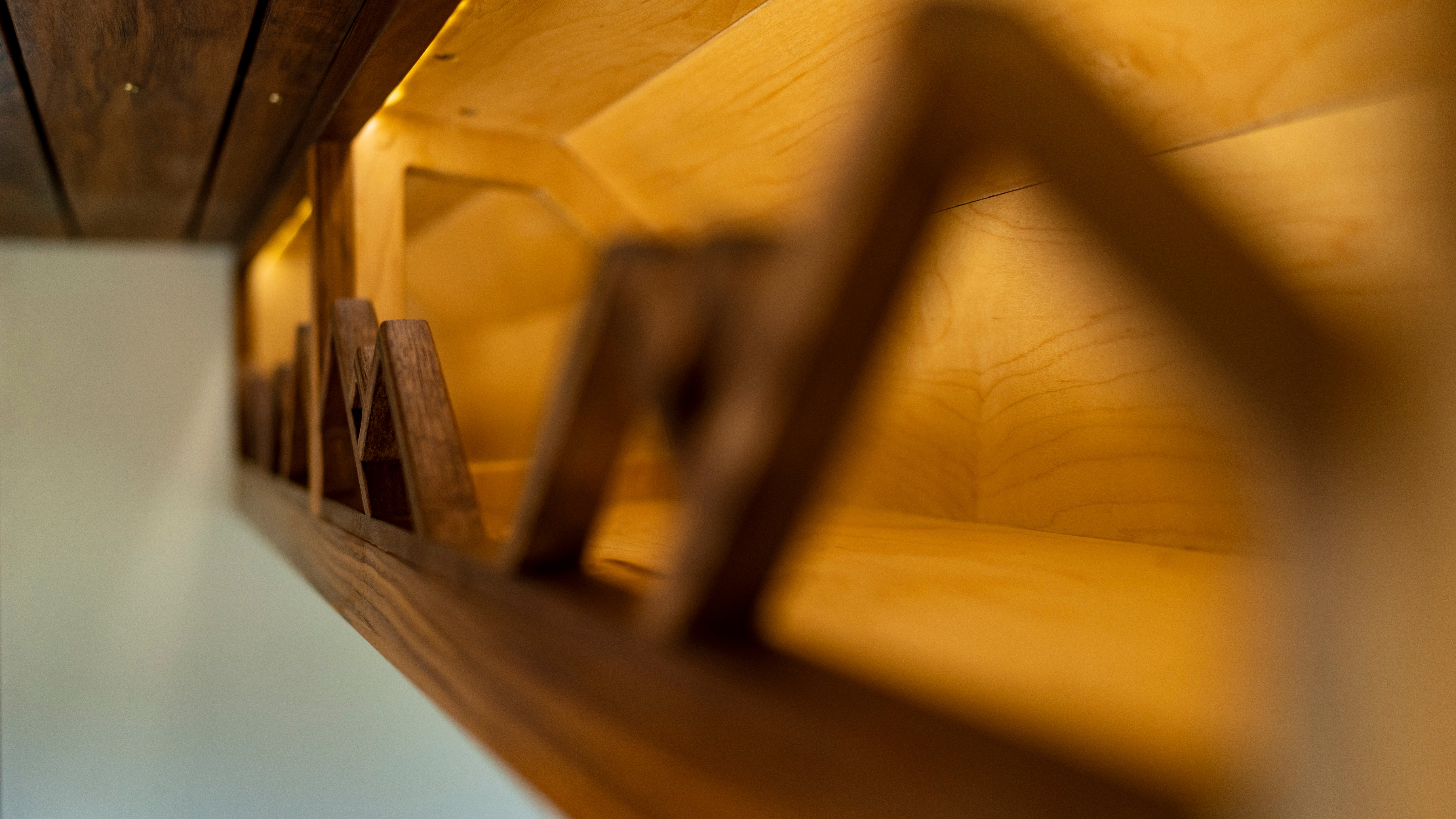 You bring your vehicle to the Nomadik shop, and they will build out everything, internals through mechanical upgrades. Depending on what is done, you can expect to spend $95k up into the $200k range.
The only downside is that building something this custom takes time to do right. The build time is anywhere from six to eighteen weeks (or more), but in the end, you will have a home that is as beautiful as it is functional.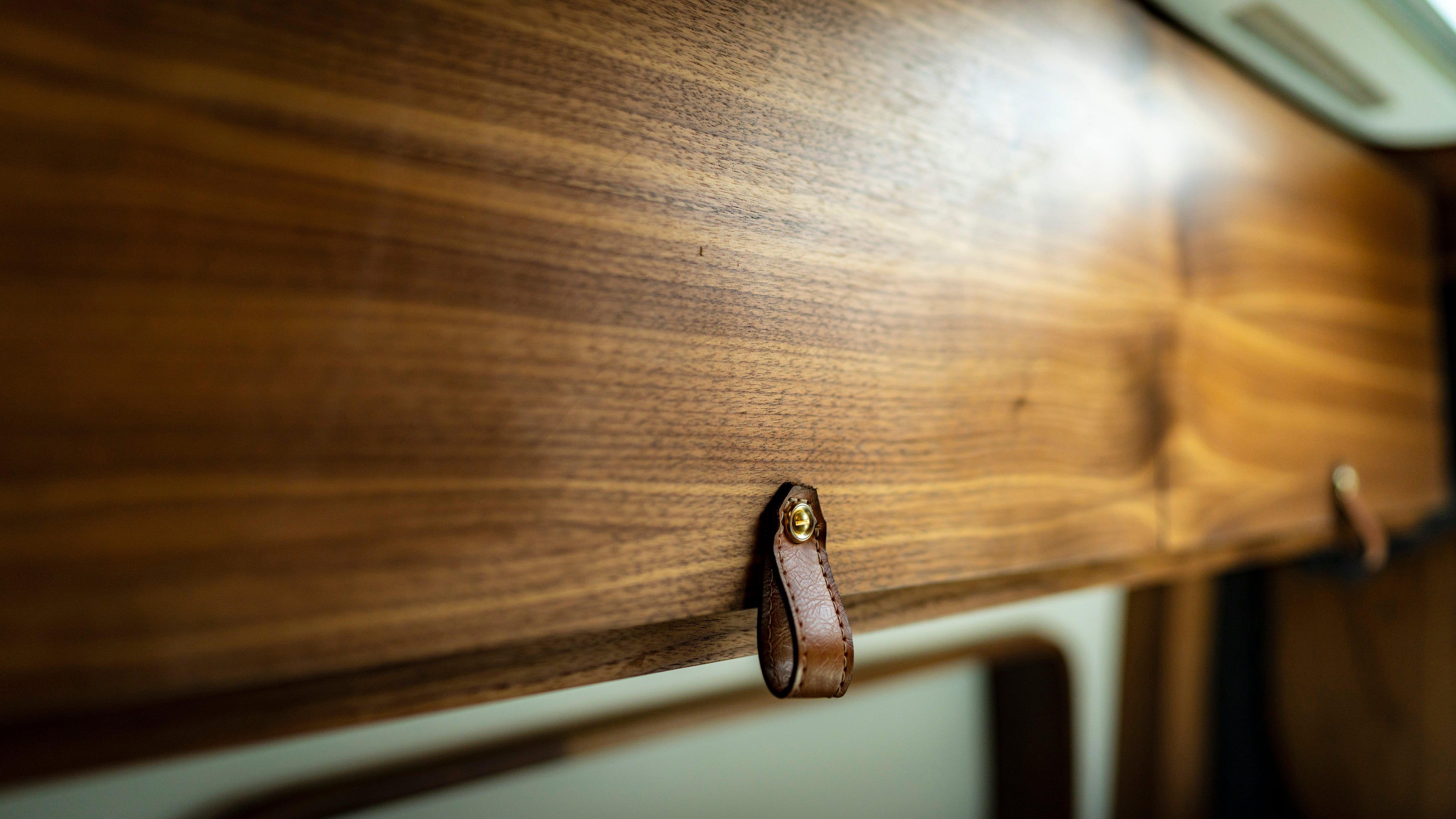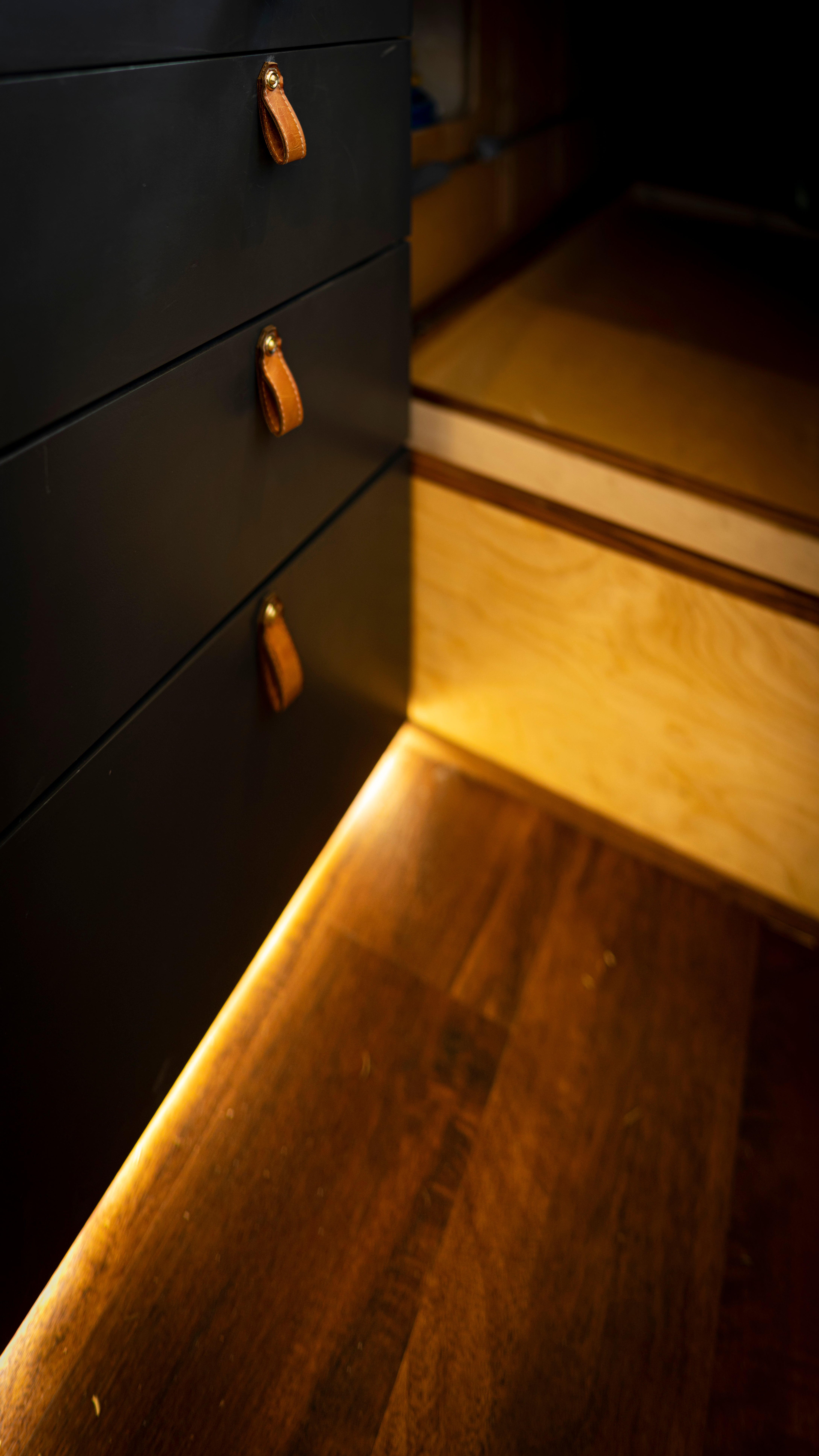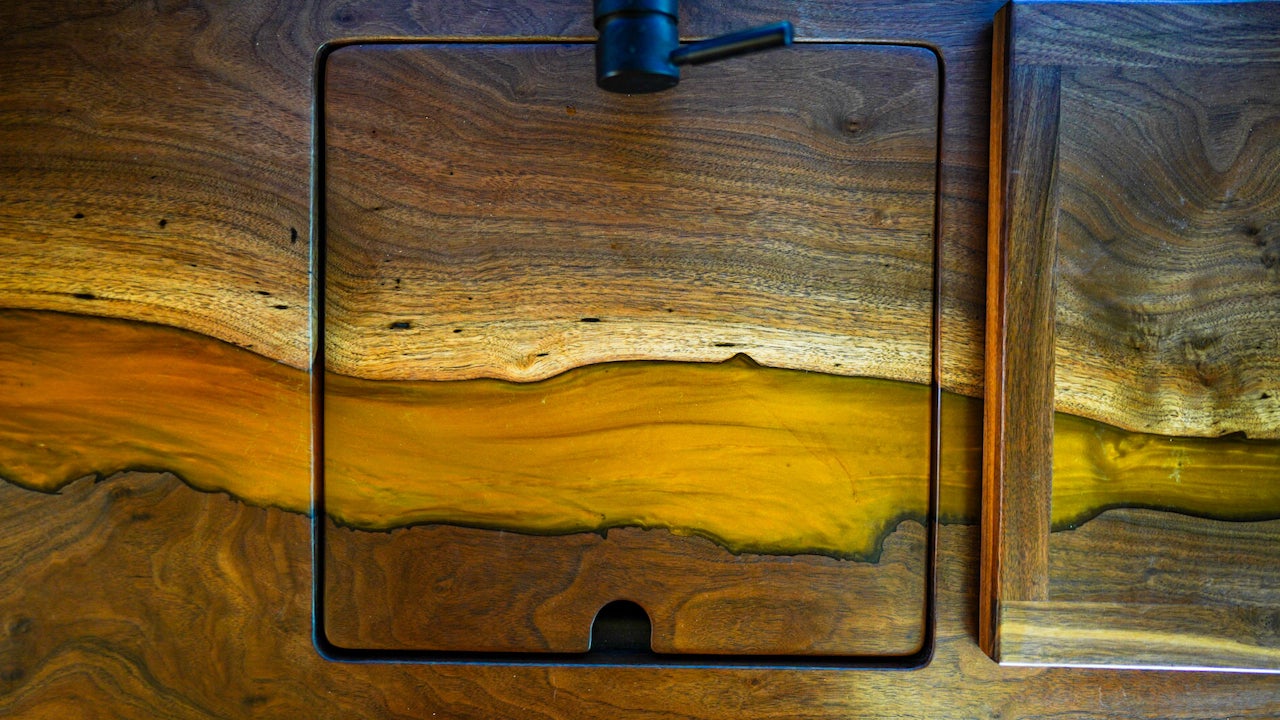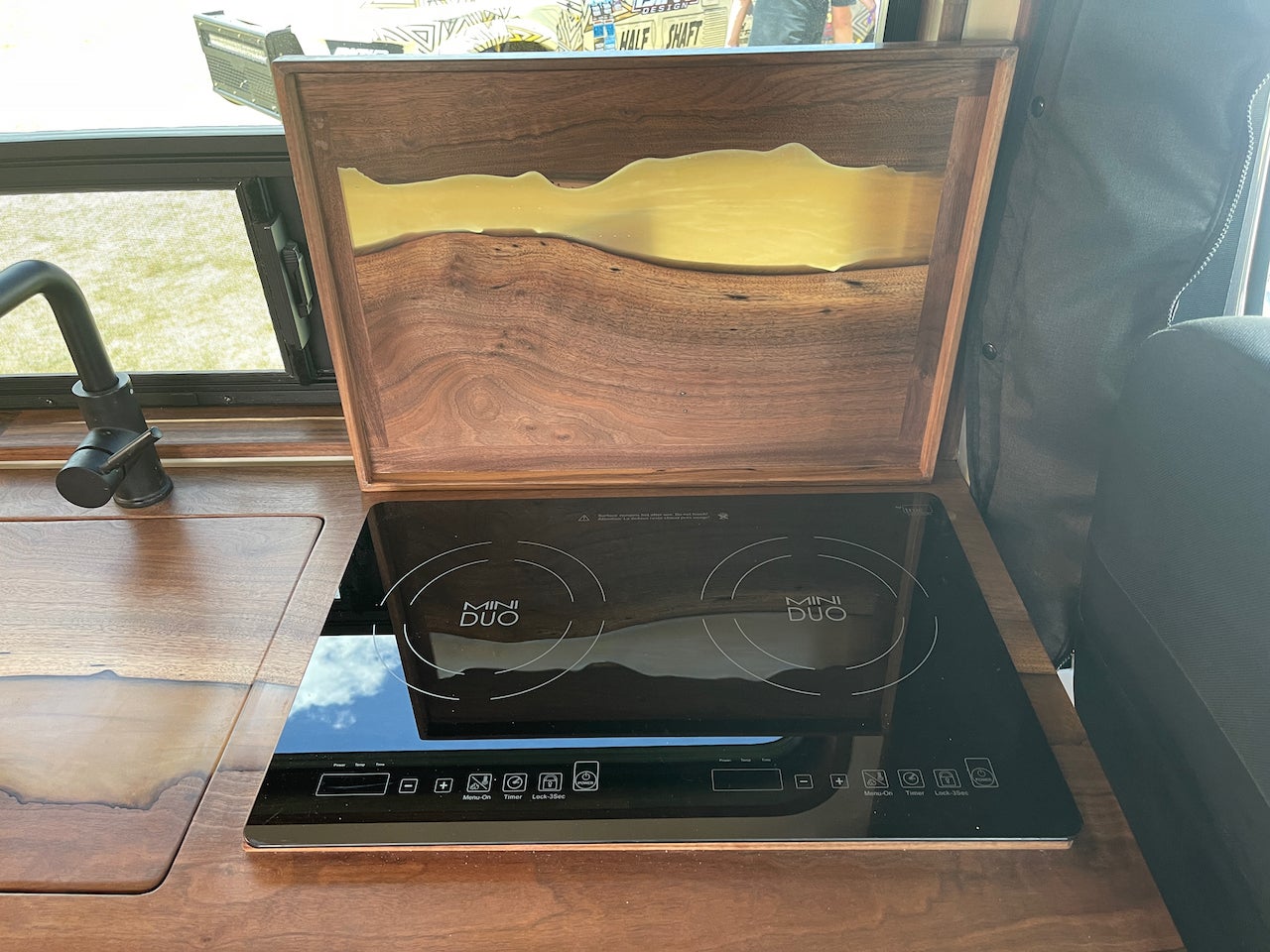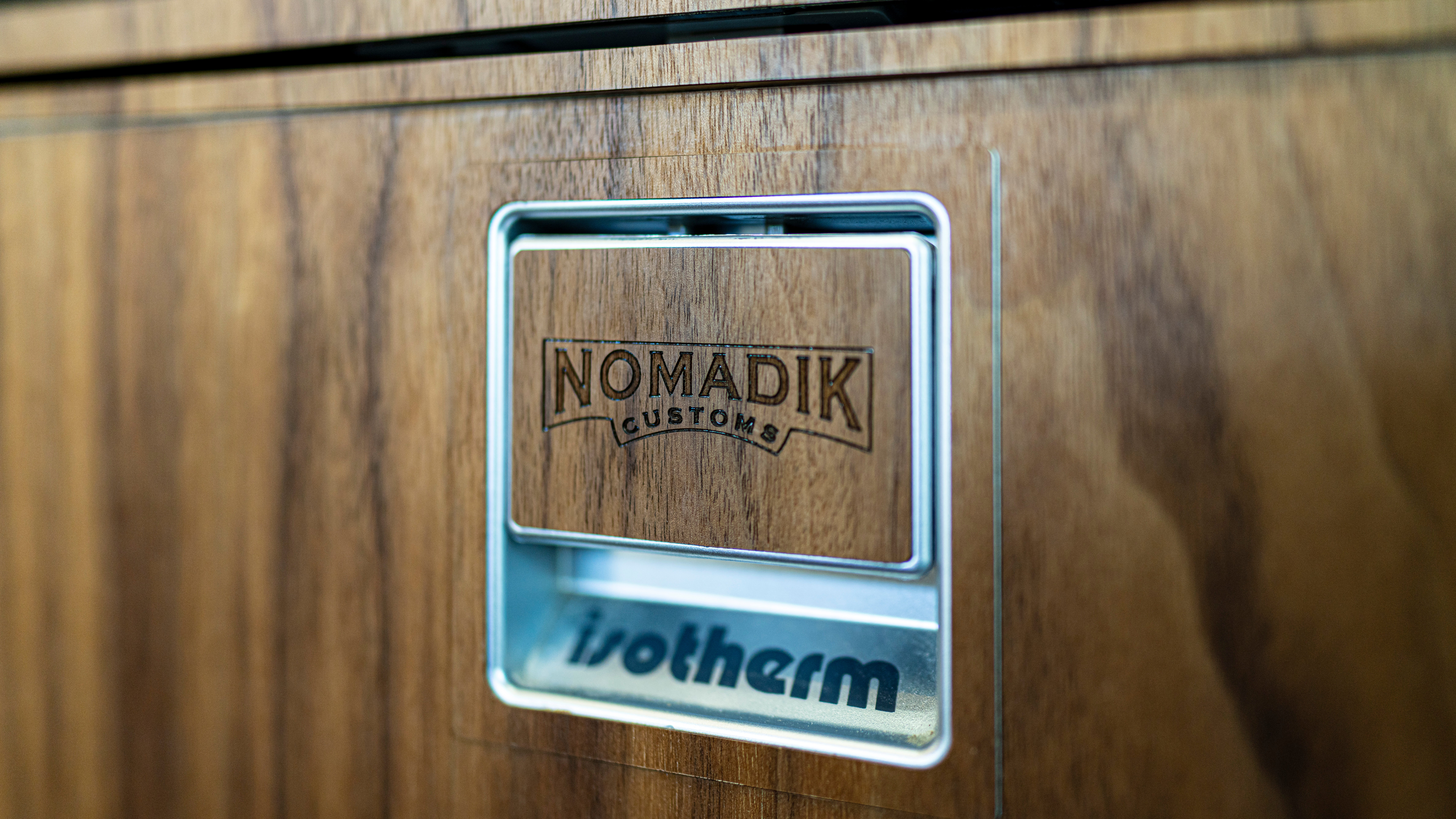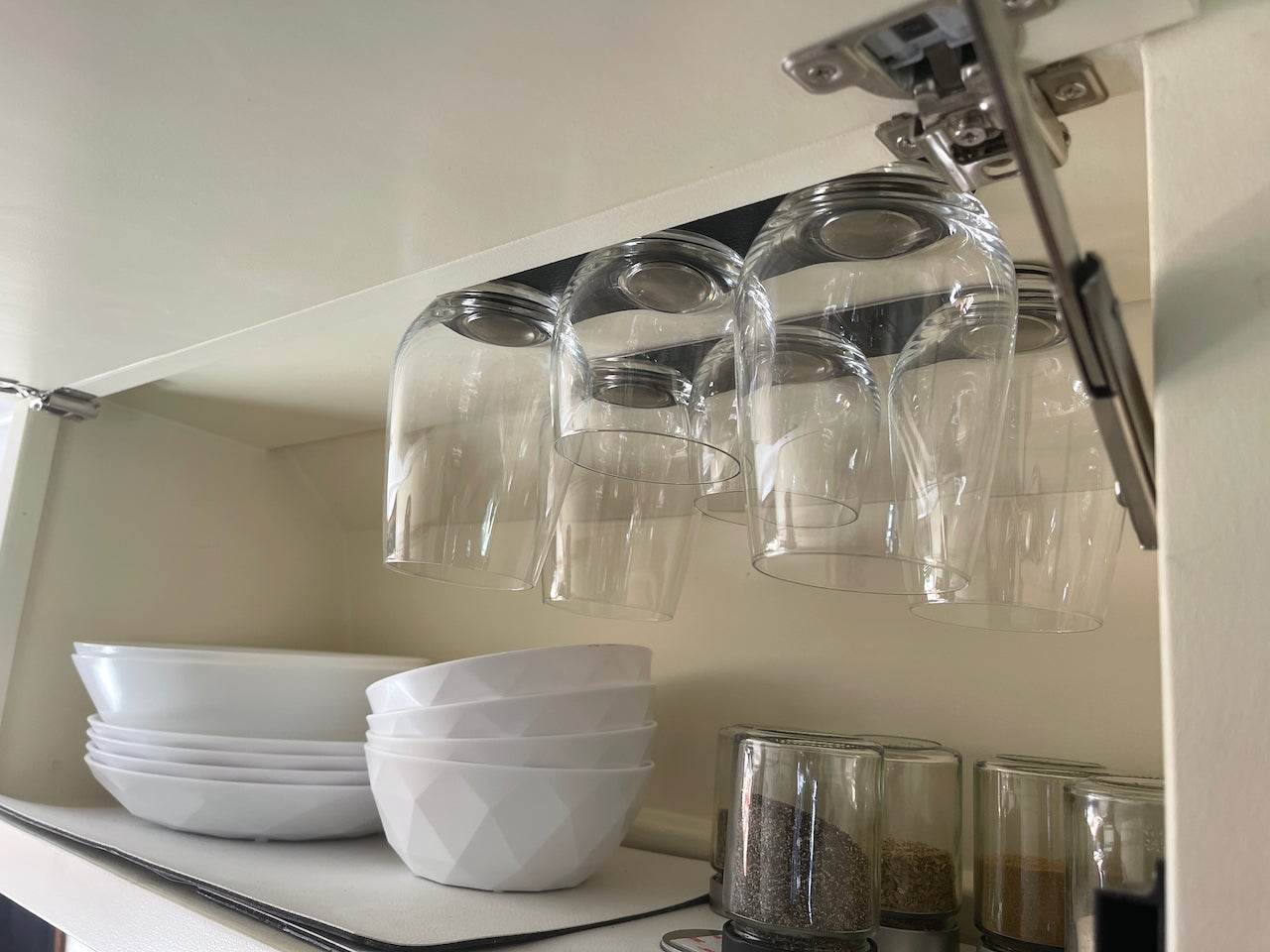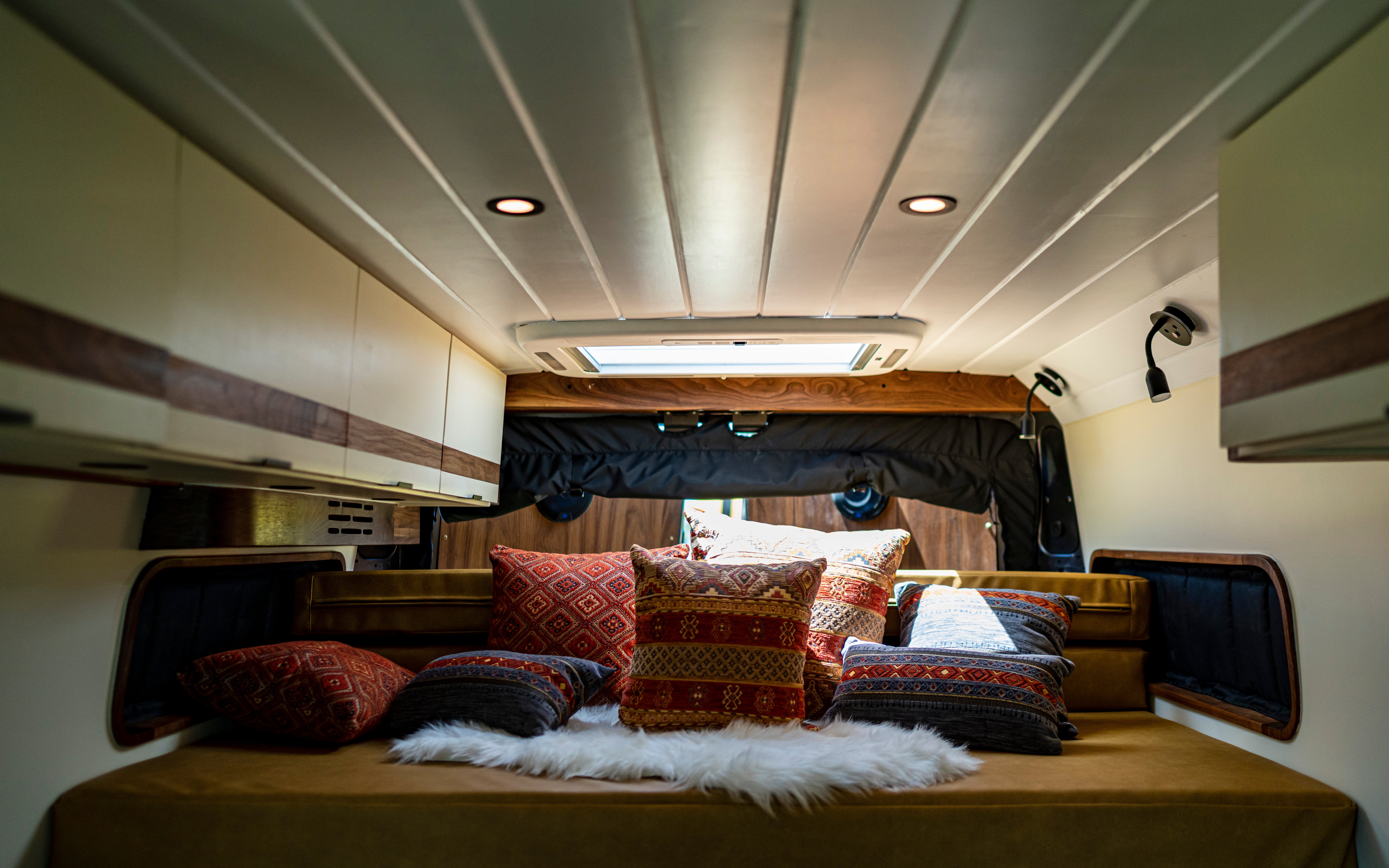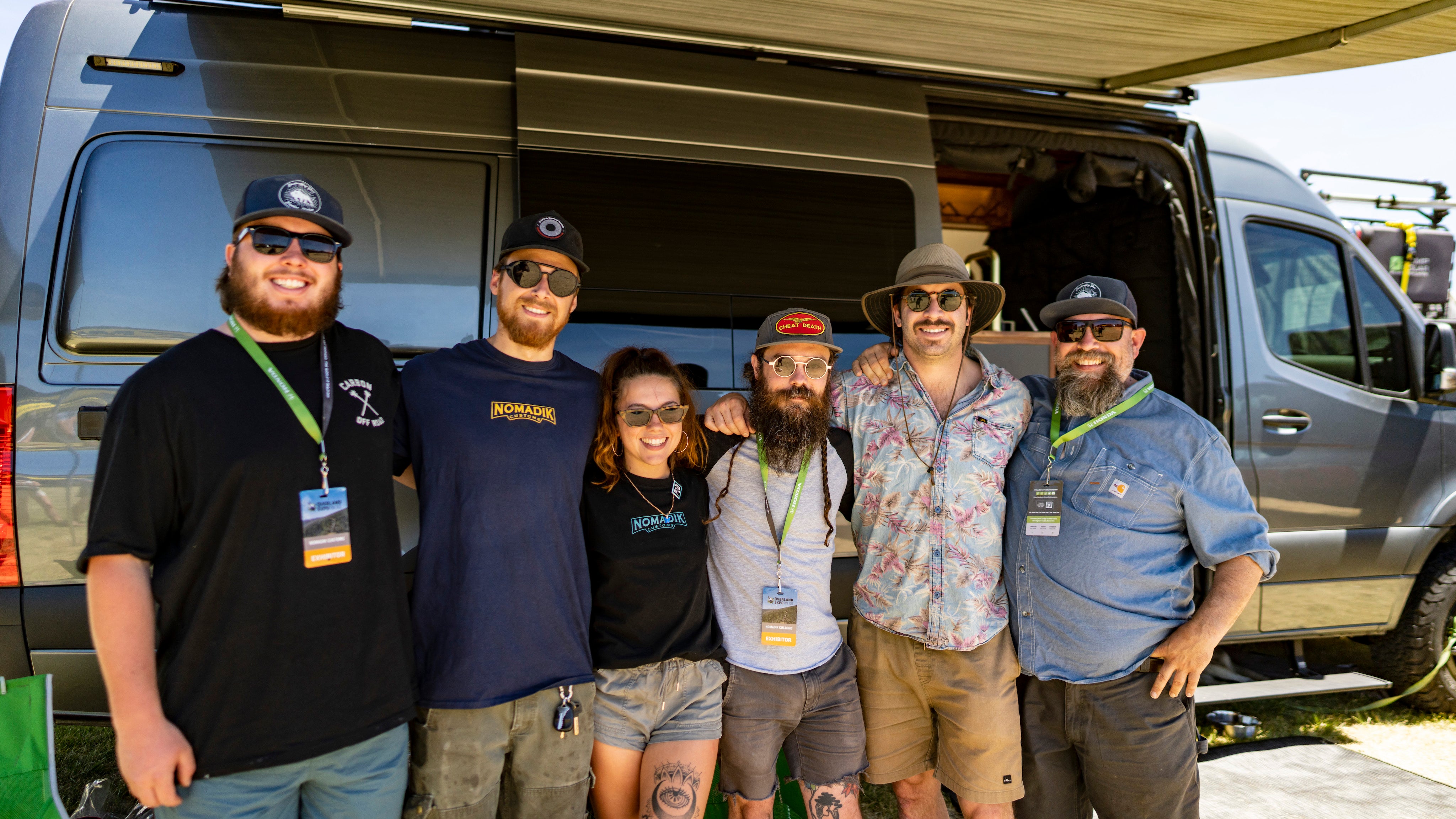 If your budget allows and you are looking for a one-of-a-kind van, you would be hard pressed to find a better builder than Nomadik Customs.  I'm just sad my budget doesn't allow for one, and I doubt my editors would approve of one as a perk…
If you are interested in learning more, please check Nomadik Customs on Instagram or via their website.
Off-Road and Overlanding is sponsored by
To subscribe, visit: https://subscribe.onxmaps.com/offroad/purchase/membership