The Path Less Traveled #057: Stone Glacier SkyAir ULT Tarp Tent Review
Andrew D 07.18.22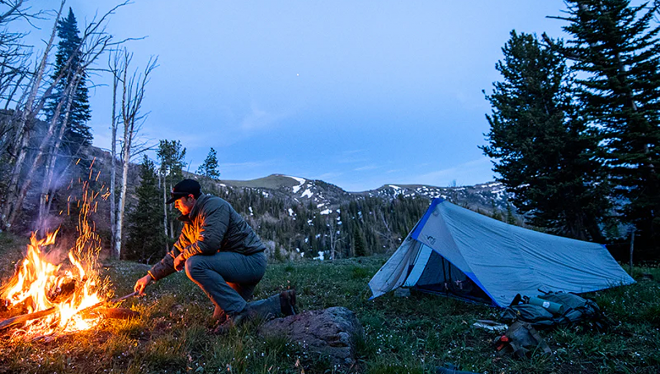 The folks at Stone Glacier know a few things about saving weight while out hunting. They also have a weight weenie SkyAir ULT tarp tent they sent my way, knowing how I'm all about dropping grams from pack weight. This tarp tent is as minimalist as you can get without exposing your boots to the moonshine while cowboy camping. Spending 11 10 nights out with this tent in 2.5 months has allowed me to learn about it's qualities and secrets. Continue reading to find out what I've learned.
---
Welcome to our recurring series of "The Path Less Traveled." In this series, we want to take you along for our exploits out in the wilderness while hiking, camping, exploring, and general adventuring. This will include our small daily victories, foibles, tips, tricks, and reviews of gear we authentically appreciate and frequently utilize. While a well-worn trail can often be the pathway to a leisurely day, the paths less traveled can often spur on some of the greatest memories, misadventures, and fun we could imagine. Join us in the Comments as we share our travels and hopefully, we can all come together for a greater appreciation of the outdoors.
---
Spending your nights outdoors (not in an RV)? Check out these posts:
Stone Glacier is based in Bozeman, Montana, starting in 2012 by Kurt Racicot. They specialize in outdoor gear meant for hunters wanting to do the most with the least amount of gear, without having to worry about quality.
Stone Glacier seems to have a strong love for their home state, such as with recent floods in Livingston, Montana where they donated significantly to help those affected by floods.
They were acquired by Vista Outdoors in December 28, 2021 during their third funding round.
Vista owns a cornucopia of brands that we all use, such as: CamelBak, Bushnell, Remington Ammunition, Bushnell Golf, Bell Helmets, Camp Chef, Foresight Sports, Giro, QuietKat, Federal and more. Their expertise, distribution and overall magnitude will help Stone Glacier's exposure to more backcountry enthusiasts.
Stone Glacier's Social Media Accounts are listed below:
---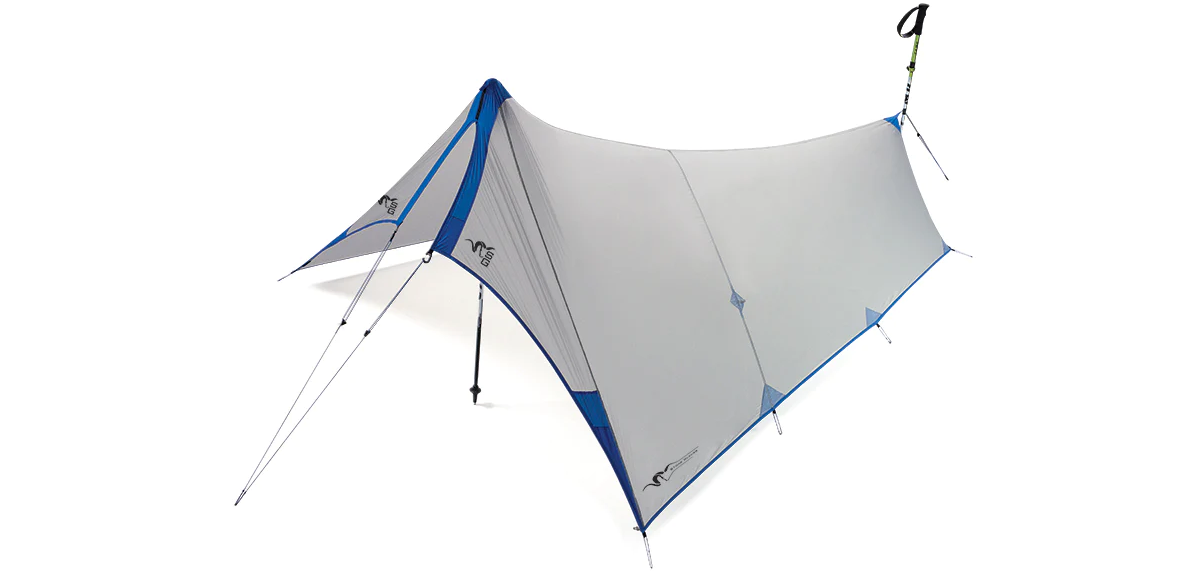 Stone Glacier offers several tents with the SkyAir ULT best suited for the minimalist adventurist with their mind of their weight and weight on their mind. With a tent in your hand and a glean in your eye, you can definitely feel your miles less if backpacking or out in the middle of God's country trying to get a deer.
So the Skyair Ultralight Tarp Tent is made primarily of 10D Nylon 66. You know, like the material a lot of zip ties and older Remington rifles were made of? 10 Denier nylon material is waterproof and not expensive. My friends at Ripstopbytheroll sell several types of ultra lightweight 10d fabric from $10.25 a yard, and up. This is a fabric much stronger than it's weight would lead you to believe, but also does require some TLC if you plan on keeping it for a decade.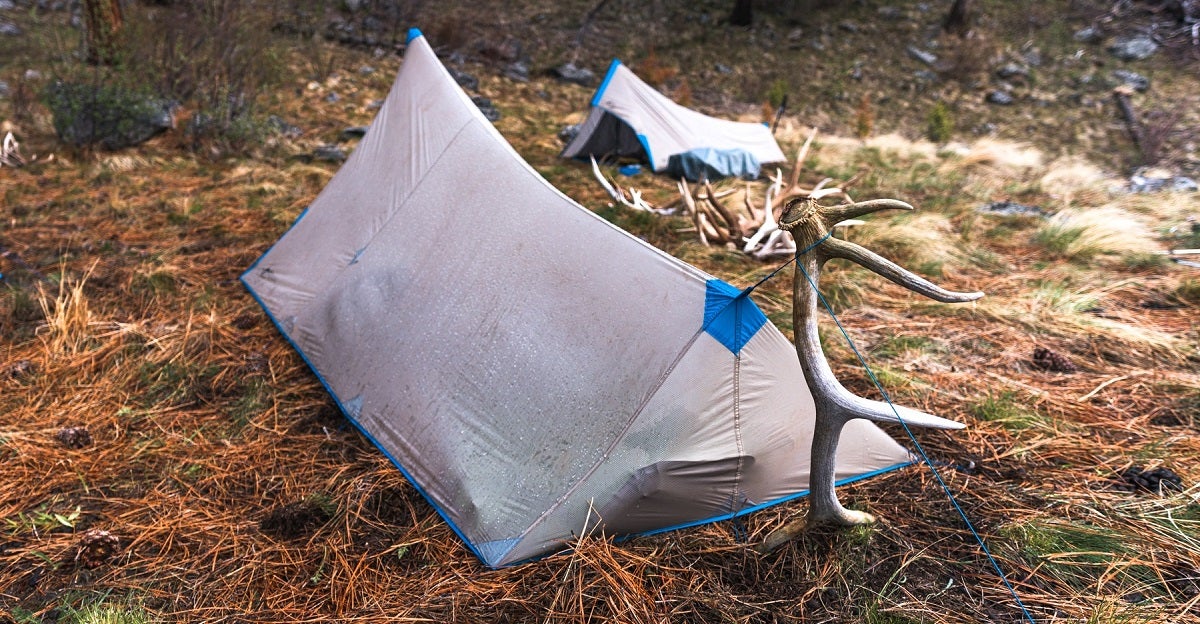 The Tarp Tent can fit one person, or two if you already know where they're ticklish at and not afraid of some trail B.O.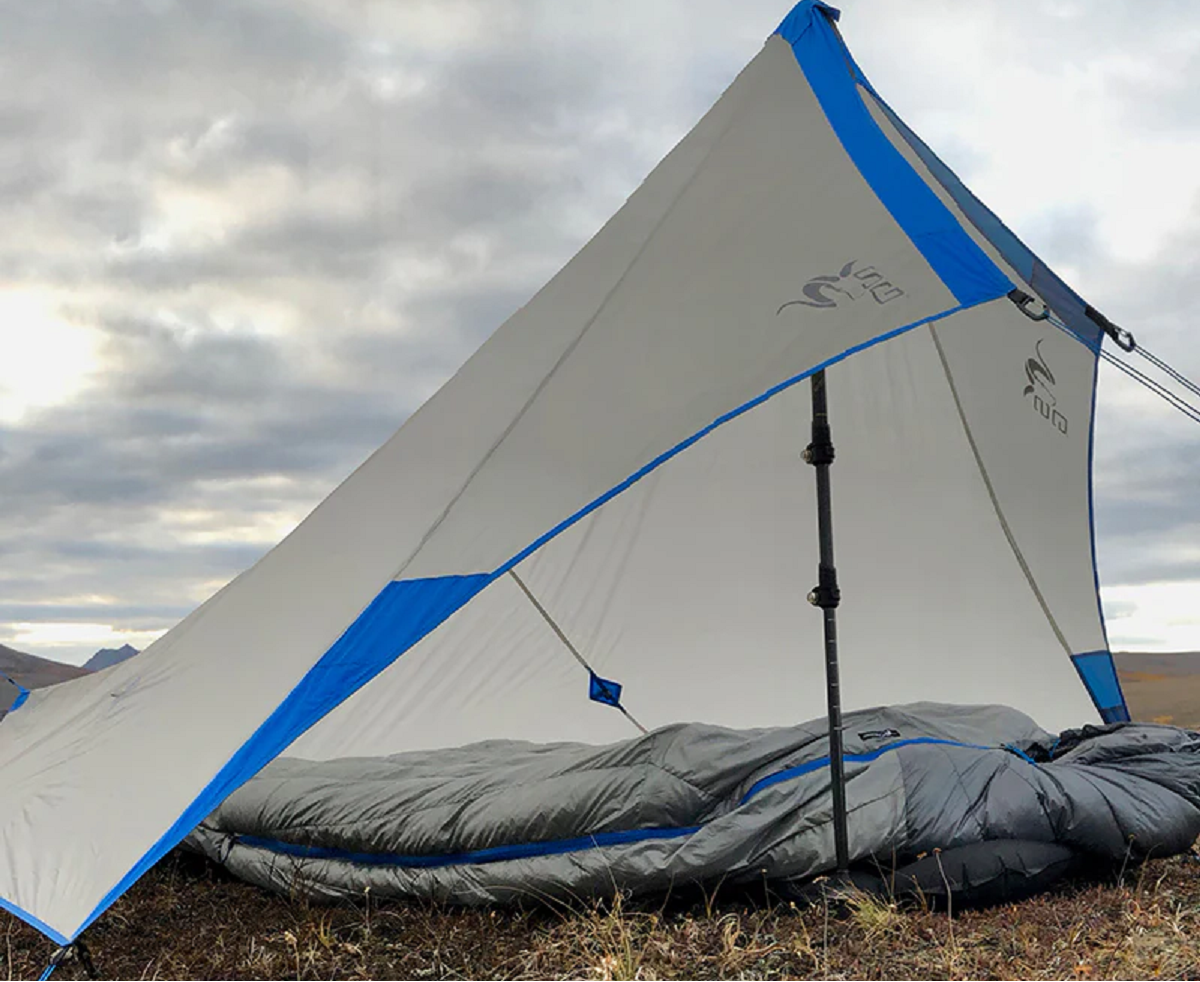 ORIGINAL IMAGE SOURCE: STONE GLACIER
It goes up with two trekking poles, one at each end, with supplied guy lines.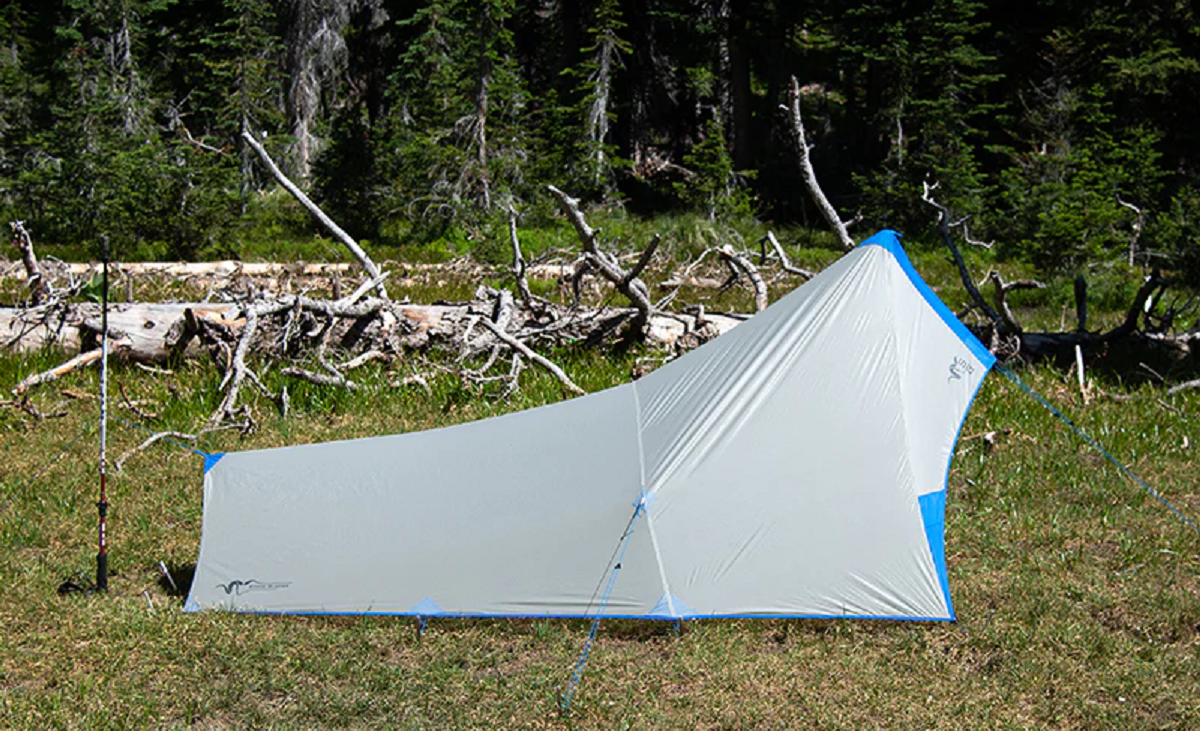 As noted below, Setup with the tent may take some practice. There are four videos on Stone Glacier's site to assist you.
---
Observations
The Skyair ULT is a no frills way to sleep with minimal shelter. Stone Glacier provided the Vestibule along with the tarp tent when they shipped it to me. This was a godsend because after my first go around with this tent in late April, the entire tarp tent was an entomology repository that even the Smithsonian would be jealous with. Once there is decent weather, I was infested with bugs to the point where I could not sleep one night and bailed into an amorous Sprinter van.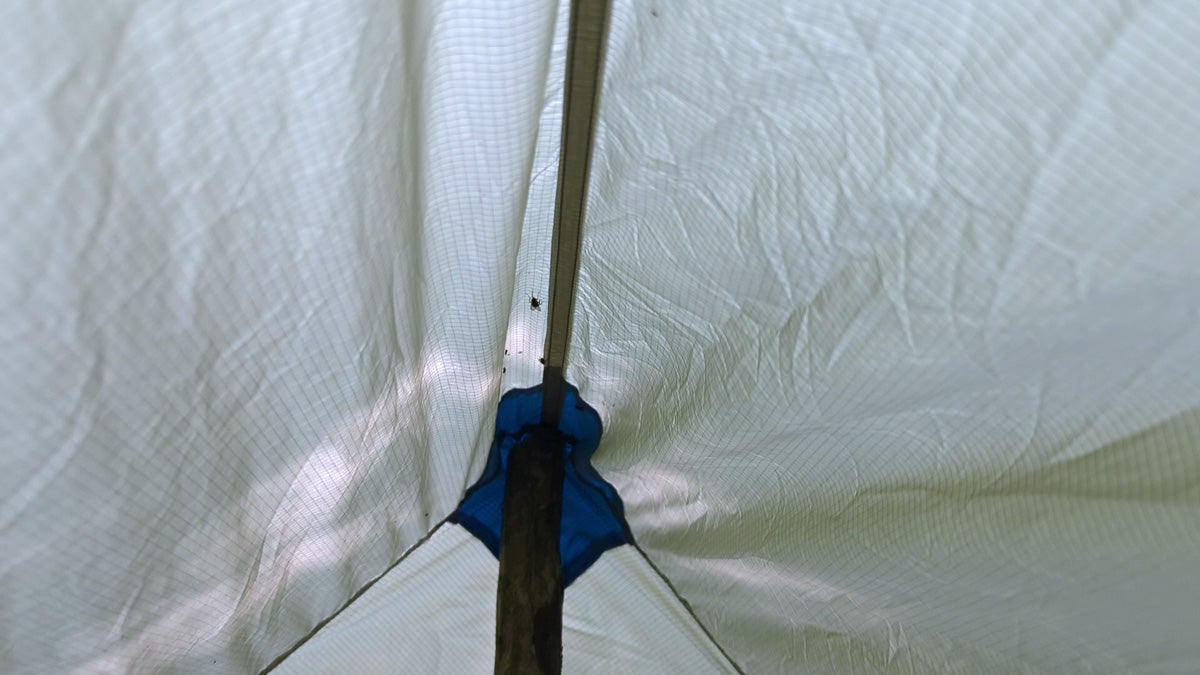 Would this work in early spring or late fall when the critters start calming down? Totally. Did this work with the Stone Glacier mesh tent? Not sure, they were sold out, so I bought my own tent that fit inside. This solved everything. I can't recommend the mesh insert I bought, since it zipped open from the top, unlike the Stone Glacier Skyair ULT Mesh Insert. Unfortunately, after being eaten up by bugs like I was a pile of cow crap, I had no other options but to take action into my own hands. I don't deal well with bugs while trying to sleep, and it was nearly a deal breaker for me.
***Note, Stone Glacier does recommend the Mesh Insert during bug season. For many southerners, when is not bug season? Take this into consideration when evaluating weight and price of this tarp tent.
This tent does well for dewy and foggy days, and I'm sure it would handle a light rain. Of the ten days I slept under it, there was no precipitation.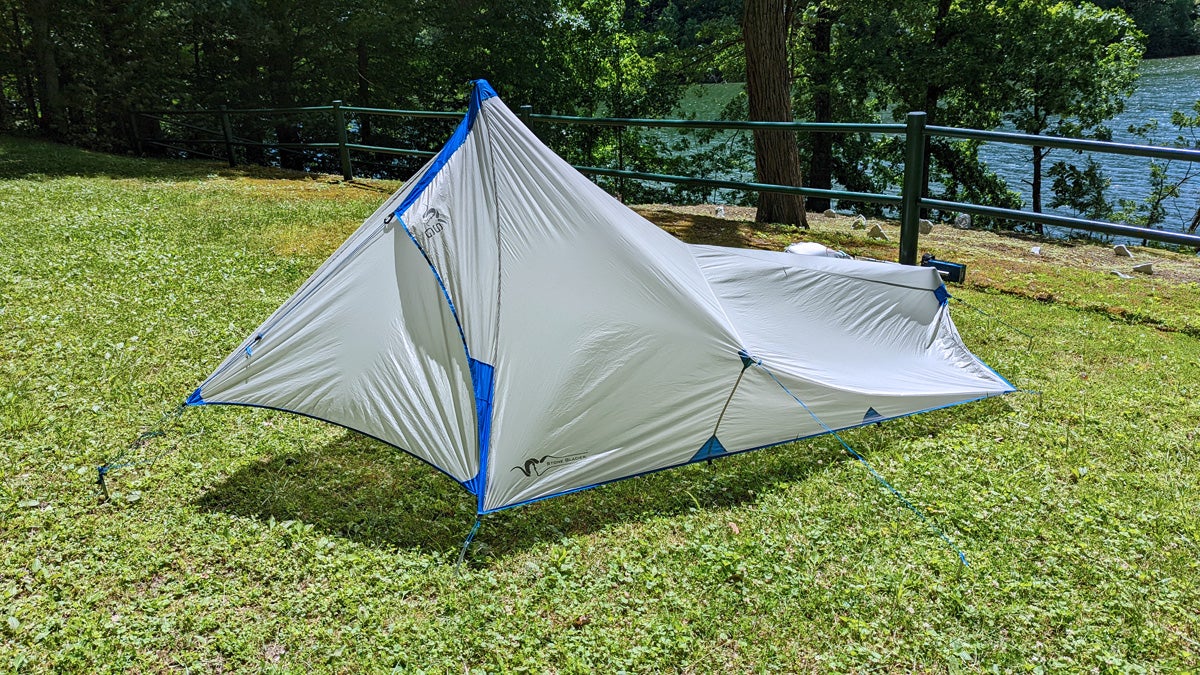 After a few nights with it, I did lift the tarp tent off the ground a little bit to bring in more air, as I'm not a fan of having to wait a long time to wait for condensation to evaporate. Once I figured this out, condensate was not a big deal.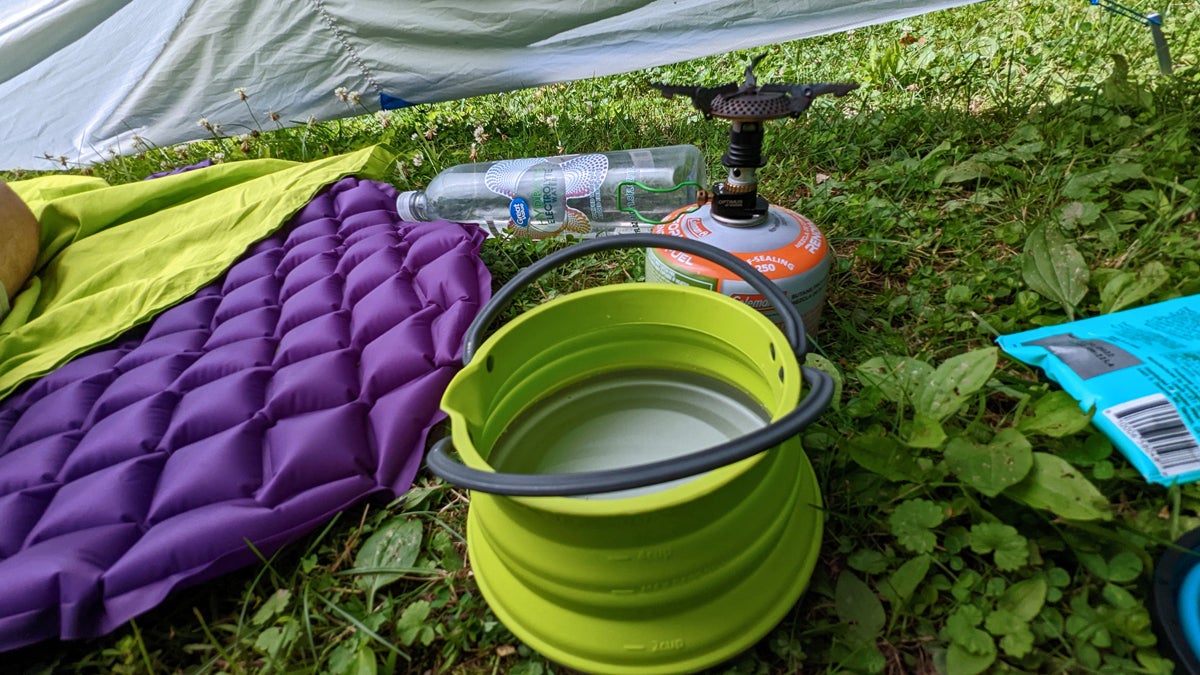 The Vestibule adds about 3-4 sqft of space for shoes and gear. This is a welcome addition, and while $49 for it seems ludicrous, there are six people on their site who evangelize about it.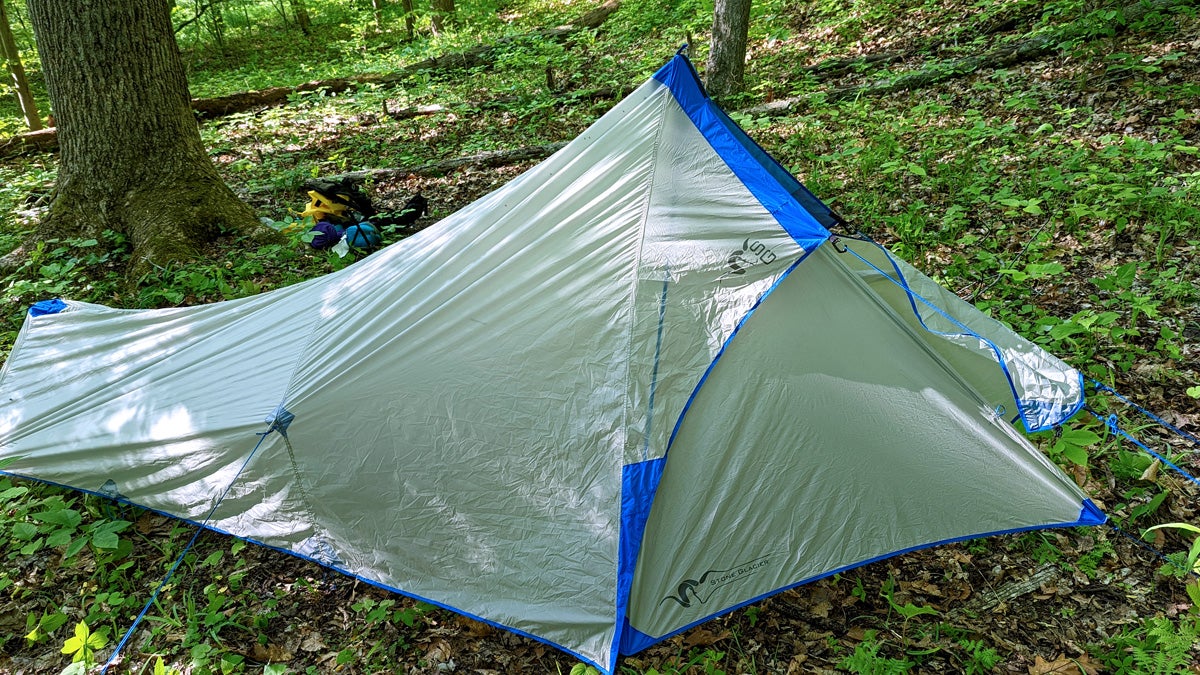 No matter how high I pitched the tarp tent with a stick or my hiking poles, I had adequate space for my feet and for my short man self to sit up in. The site says it can have a head height of 41 – 47″, with a floor area of 27 – 32″, and 60 – 72″ at the head of the tent. I'm not sure I ever got 60″ at the head of the tent, but I do not doubt this.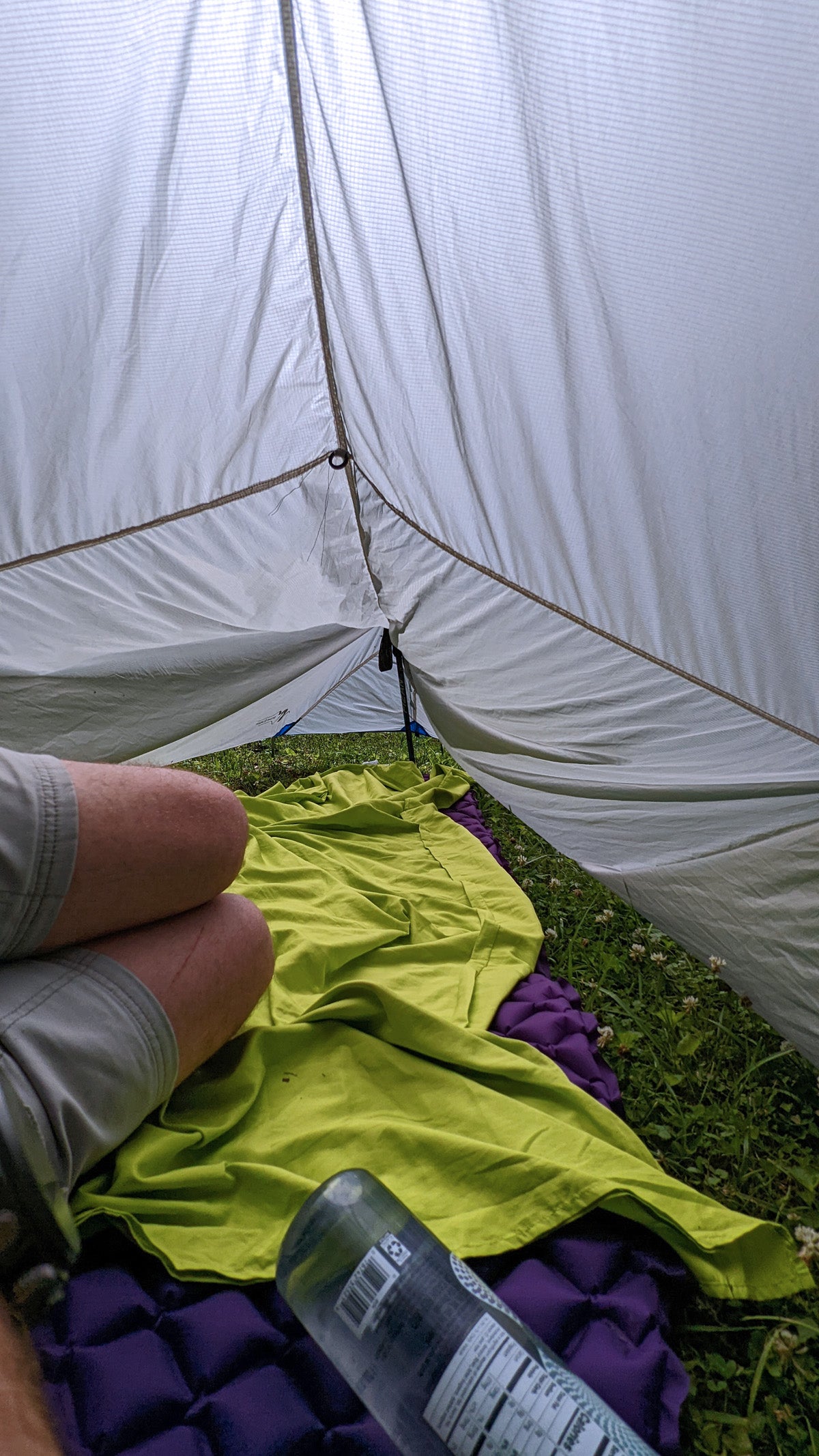 If I haven't said it before, I like lightweight things. This weighs 10.3 oz with the supplied Y-stakes and compresses down to the size of a grapefruit. That's a win in my book.
Several accessory or addon parts are available for this tarp tent, including the aforementioned vestibule, footprint, and mesh insert to increase creature comforts.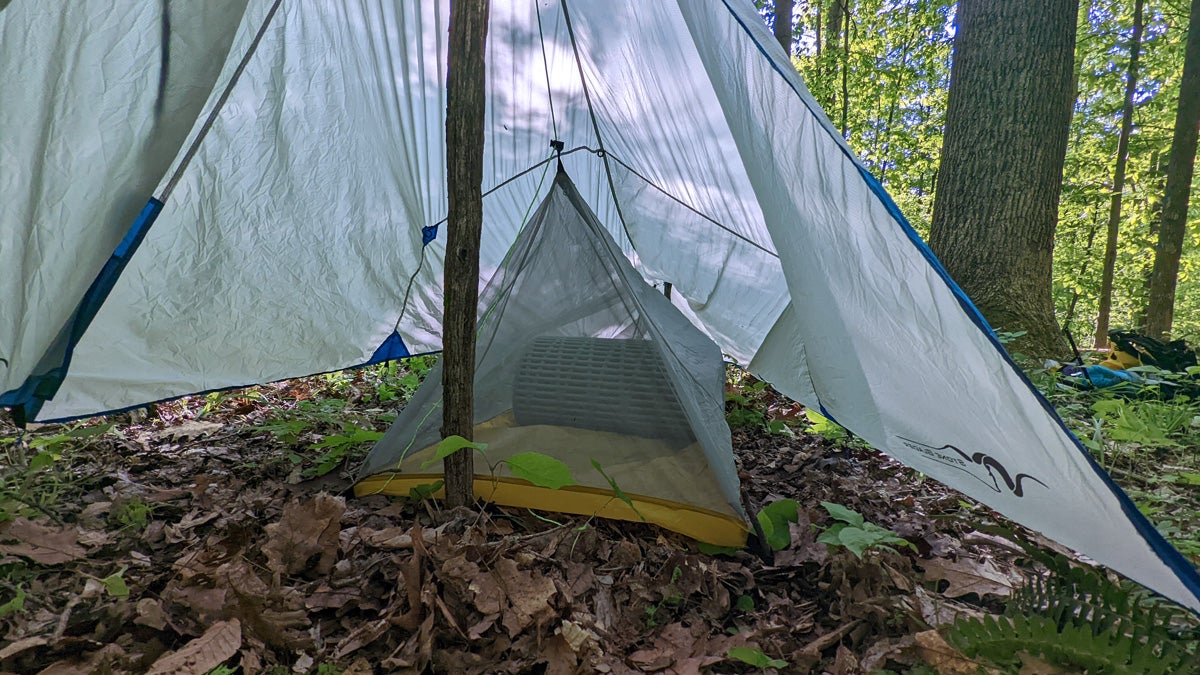 My first couple attempts at setting this up in my own back yard for learning the ropes were disastrous with a 15 mph wind, until the lady friend help stabilize my poles until I was able to full pitch the tarp tent and get all the stakes into the ground. This is definitely a tent I would practice with before going into the woods.
---
Comparison
For Ultralight tarp tents, there are a myriad of tarps that are meant to be used for hammock coverage, or not. I also found Slingfin's site, which appears to be an earlier to market or originating product.
Slingfin's SplitWing UL Tarp MSRP's for $170 (as of July 10, 2022) and is $5 more expensive than the Skyair ULT. Looking at Slingfin's products, I can only assume several of the products are badge engineered, or there is a license between the two companies?
If you are industrious enough, ENO Hammock's HouseFly Rain Tarp comes in at roughly the same price, but is nearly a pound heavier.
Lastly, the  Twinn Tarp by Gossamer Gear is $138 and weighs 9.7 oz, with very similar setup functions.
---
Specifications – Stone Glacier SkyAir ULT Tarp Tent
As Per Stone Glacier's site:
SKU: 70023-SG-OSFM
Capacity: 1+ Persons (2 Hardcore Minimalist Hunters is Possible)
Minimum Trail Weight: 8 oz.
Packaged Weight: 10.3 oz.
Number of Tent Stakes: 6
Floor Area: 27' – 32'(Dependent on pitch height)
Head Height: 41" – 47" (Dependent on pitch height)
Total length with Vestibule attached: 120"
Vestibule Compatible
Mesh Liner & Footprint Compatible
Length: 90"
Width at Foot: 36"
Width at Head: 60" – 72" (Dependent on pitch height)
Reinforcement Fabric: Nylon 6, 6 Ripstop 30D sil/sil
Tarp Fabric: Nylon 6, 6 Ripstop 10D sil/sil
Packed Size: 7.5" x 4" x 4" (Compresses to 4" x 4" x 4")
Compatible Accessories
---
The opinions expressed above are entirely from the author and weren't subject to review by Stone Glacier, or any external entity.
Come join Alloutdoor's Discord server and chat about Archery, Firearms, Fishing and other topics with others! Sneak peaks, early notifications, and perks await. We have a Tiktok account, too!
PS – Stone Glacier gave me a hat, I don't keep company swag, reach out to me on Discord if you want it. First come, First Serve.