Hunting Shotguns: Selecting Ammunition & the Right Firearm for your Hunt
Adam Scepaniak 07.26.22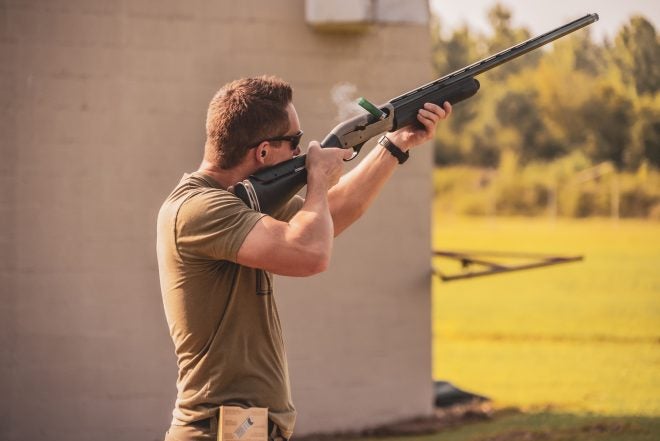 The choices of selecting the right shotgun for bird hunting are wonderfully enormous. There are no more exciting hunts than waterfowl, turkey, or upland birds. The correct hunting shotguns must be in lock step with the right gauge, shell, and choke for your hunt to be successful.
What Game are you Targeting?
Waterfowl
Waterfowl is one of the most exciting hunts for shotgun shooting sports. Waterfowl birds spend a good deal of their lives on the water or are swimming birds. In the United States, waterfowl are all varieties of duck, geese, swan, and loons.
Hunting duck and geese may have the same habitats and have the same hunting seasons. The methods of hunting these birds are generally the same, so it is possible to bag different species in the same season. Migratory birds are a natural resource protected under the Migratory Treaty Bird Act.
Semi-automatics are the hunting shotguns most commonly used for waterfowl; they allow the shooter to focus on the bird rather than cycling through to the next shell.
Remington 870 Express Super Magnum. With over 11 million of the Model 870 sold since inception, shooters can count on robust reliability. Remington offers extreme value with the 870's conventional gas-operated system. The vent-ribbed 28-inch, 12 gauge shotgun offers a Picatinny rail at the top of a solid block aluminum receiver. Capacity is 4+1 and a 3.5-inch chamber. The Synthetic Mossy Oak Camo covering is an exceptional feature for the 870.
Browning A5 Hunter 12 Gauge. Keeping with iconic builders, the Browning A5 features one of the most recognizable receivers ever built. This recoil-operated semi-automatic is considered a design that revolutionized the modern shotgun. The fast cycling and soft shooting A5 is perfect for waterfowl. The A5 features a Kinetic Drive for ultra-reliability, and ventilated rib with fiber optic sights highlight the Browning.
Waterfowl Hunting Shotguns – Shells
Advancements in technology and metallurgy have vastly improved shotgun shells for waterfowl. Look for a steel (non-toxic) or lead pellet. A larger pellet size loses its pattern cohesion the farther out your target. The ultimate pellet is the Tungsten Super Shot which yields maximum pattern cohesion at various long ranges.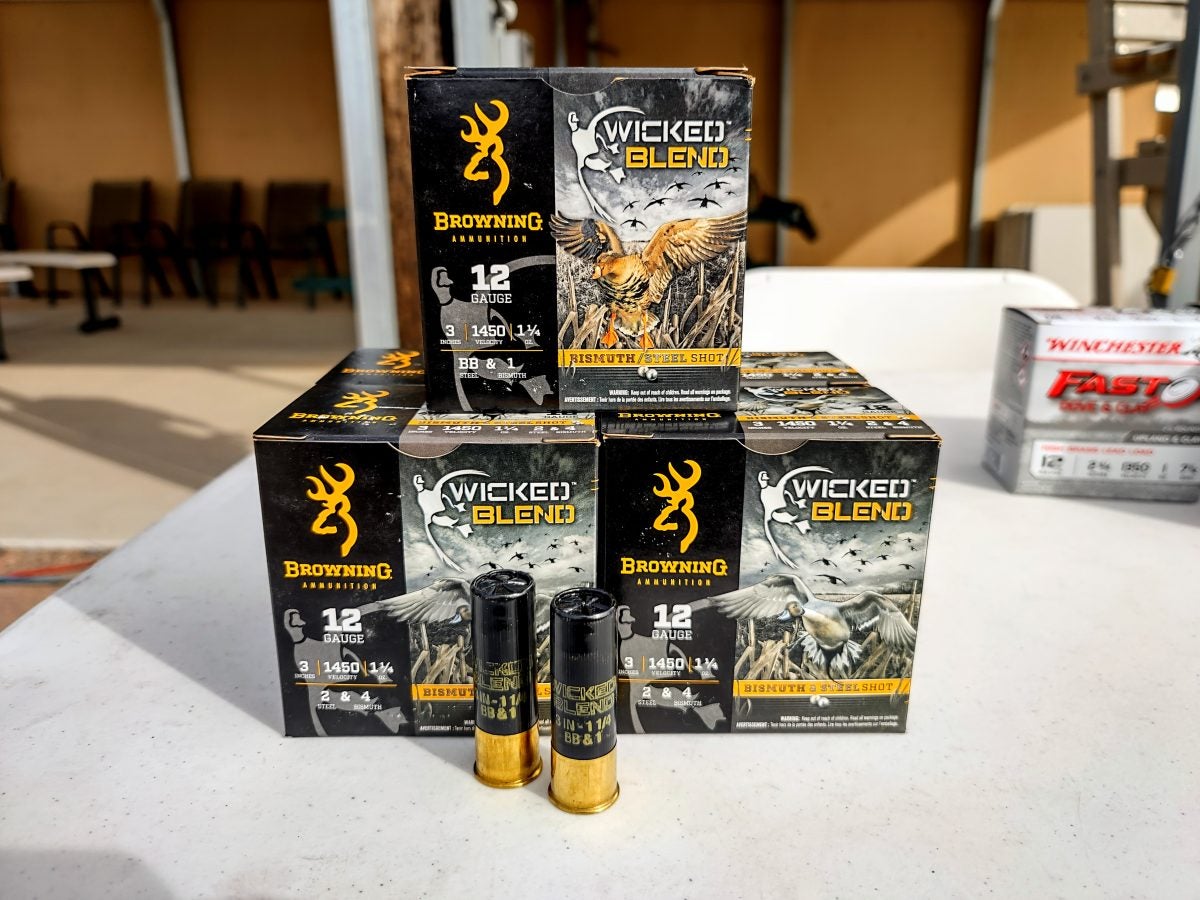 Turkey
By the 1800s, turkey hunting was in full bloom for market hunters and sustenance hunting. Modern turkey hunting remains one of the most essential and fun hunting activities in the United States. Even though there has been a dramatic rise in popularity, the turkey remains a challenging prey.
The National Wild Turkey Federation seeks to keep these wonderful birds at optimum inventory levels, with chapters in each state. State agencies have their respective turkey seasons and bag limits. New hunters need to be aware of these totals for harvesting.
Semi-automatics remain the most prominent long-gun for hunting this giant bird. Pump actions are being built with better ergonomics and fire-power. Choose the setup that is most comfortable for your style of hunting.
Beretta Xtrema Turkey, 12 Gauge. The barrel length for the A350 is an optimum 24 Inches for quick maneuverability with a 3.5-inch chamber. The gas-operated A350 cold-forged barrel uses a proprietary blend of alloys, and this Beretta uses an HP Optima choke for better patterns at longer ranges. The A359 comes with Mossy Oak Camo in Xtreme Turkey covering. This camo remains the best concealment for spring turkey hunts. Synthetic stock and Micro core pad offer the ultimate in softer recoil.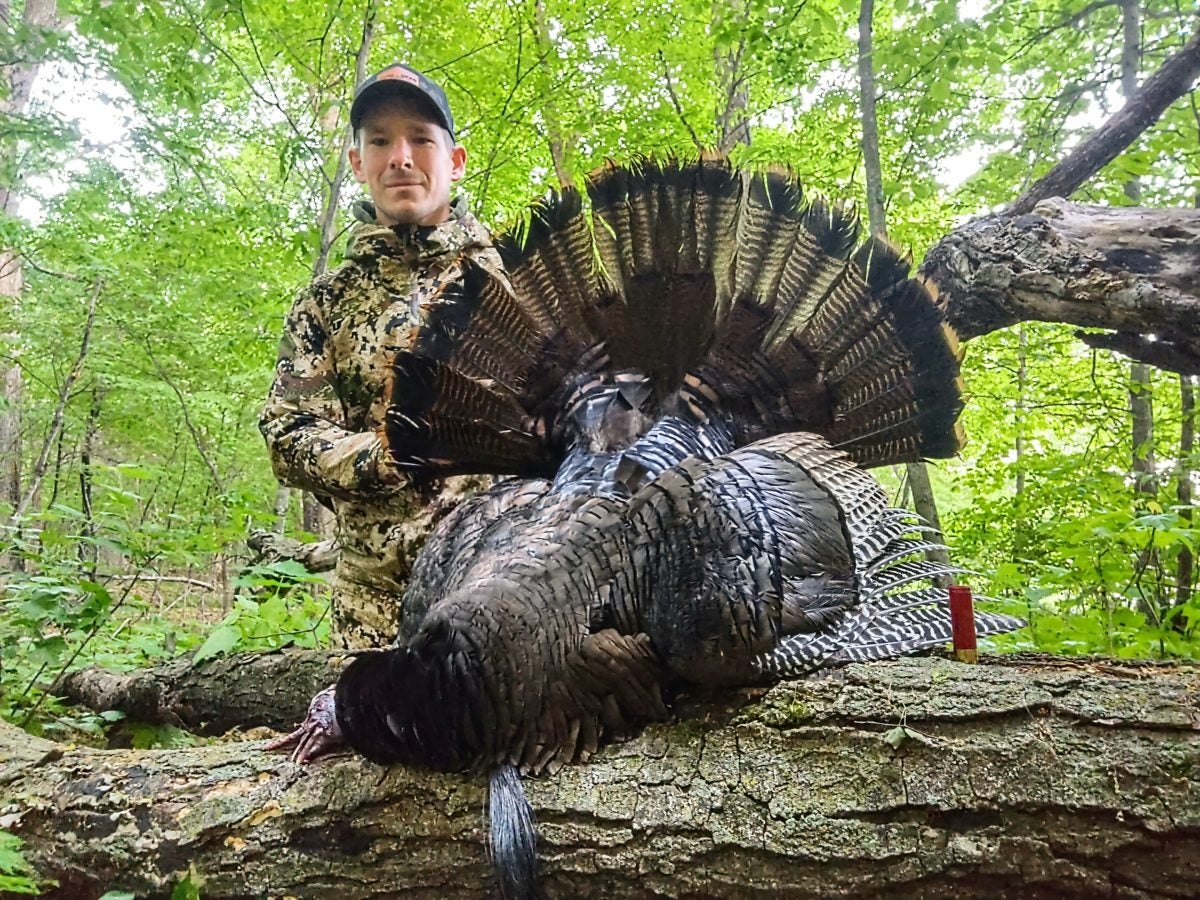 Upland Hunting
Hunting upland birds is steeped in tradition, and the prey includes quail, pheasant, grouse, woodcock, prairie chicken, and more. Depending on the method and area to hunt, dogs are often used for flushing out the quarry for the hunters to shoot on the wing. Upland birds are non-water birds in ground cover.
The king of shotguns for upland hunting is the over/under, with some hunters choosing the semi-automatics. Multiple barrels and chokes are used for better performance. More than any other, the Upland Shotgun must become part of the hunter, with a perfect fit and extreme reliability.
Upland hunters gravitate toward tradition and a more refined, highly engraved shotgun. Each shotgun configuration has its admirers and detractors, with over/under the traditional favorite.
Beretta 686 Silver Pigeon Over/Under. Competitors and hunters alike say the Silver Pigeon is one of their long-standing favorites. The slim and elegant shape of the shotgun gives hunters a quick swing ability and fast pointing. Silver Pigeons are best known for their silky-smooth action, no matter how many rounds have been cycled. This 686 features a low-profile silver receiver with intricate detailing. Great locking strength behind the two barrels by way of conical locking lugs. A lightweight barrel features Beretta's Optima-Bore and Optima-Choke technologies.
Shotgun selection is critical when hunting upland birds. Look for the reliable killing ability of a 12 gauge. Choose extra shots for increased range, and increased recoil is a small price for longer distances.
Winchester SX4 Upland Field. There is a lot to like about this 12 gauge, 28-inch barrel SX4. Striking good looks in a semi-automatic with a soft recoil makes this one of the best for upland bird hunting. New technology from Winchester has at its core the self-adjusting, bulletproof active drive system for improved balance and internal operation. Improved ergonomics and back-bored technology for better consistent shot patterns. The walnut satin finish highlights an impressive semi-automatic.
Upland Hunting Shotguns – Shells
Shot size is an essential aspect of a successful Upland hunt. Too small, and you risk wounding the bird and never finding it; if the shot is too large, you risk missing the bird altogether. 3s and 4s with a 12 or 20 gauge do an excellent job for pheasant. Quail and woodcock, choose a 6 or 7-size shot. Excellent all-around size for a 12 or 20 gauge would be a #5 shot.
Hunting Shotguns – Final Word
Whether you are new to the sport or a seasoned pro, hunting bird is as much excitement as a shooter can have. The correct shotgun requires comfort and reliability. The shotgun should point as quickly to the bird as you point your finger. The gun should be light and comfortable to carry for miles into the blind.
Carry light and shoot heavy.
This article was written in partnership with Hinterland Outfitters