POTD: T/C Contender Competitor – Springfield Armory 1911-A2 SASS
Sam.S 07.26.22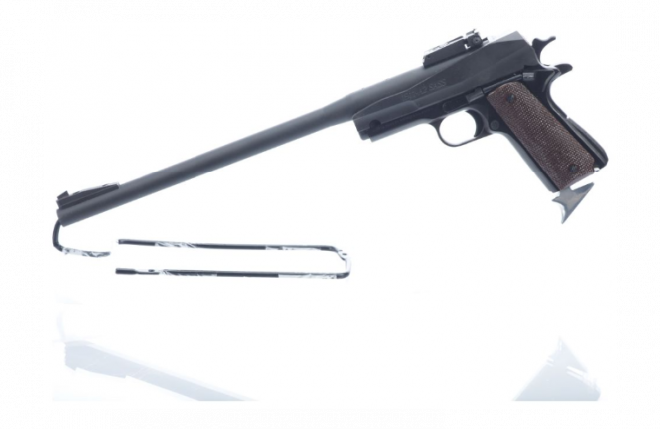 Welcome to today's Photo of the Day! Here we have a very unique rifle cartridge firing handgun. This is the Springfield Armory Single Shot 1911-A2 otherwise known as the 1911-A2 SASS. These pistols came into the bigger picture in the late 1980s and were the brainchild of then-Springfield Armory CEO Bob Reese. Bob Reese had been tinkering with this specific idea for a long time and his goal was to offer a more affordable alternative to the Thompson Center Contender single-shot pistol which was capable of firing a whole host of cartridges. This 1911-A2 SASS was basically a standard 1911 frame retrofitted with a whole new single shot upper and a modified magazine. They were made in a 10.25" barrel and a 14.9" barrel. A whole host of chamberings were also available ranging from 22lr all the way up to .358 Win.
Type: Pistol
Gauge: 308
Barrel: 15 inch round
Finish: blue/parkerized
Grip: plastic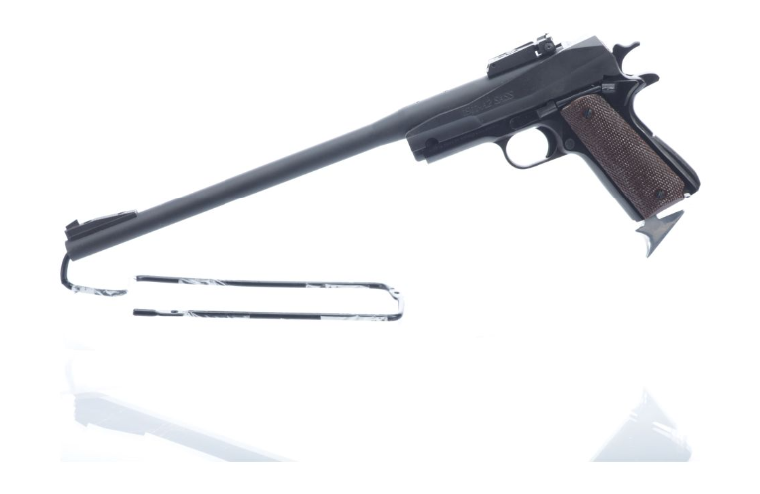 Lot 776: Norinco/Springfield Armory Model 1911-A2 Sass Pistol. (n.d.). Rock Island Auction Company. photograph. Retrieved July 25, 2022, from https://www.rockislandauction.com/detail/2032/776/norincospringfield-armory-model-1911a2-sass-pistol.