The Path Less Traveled #058: Mistakes Made Fun
Andrew D 08.01.22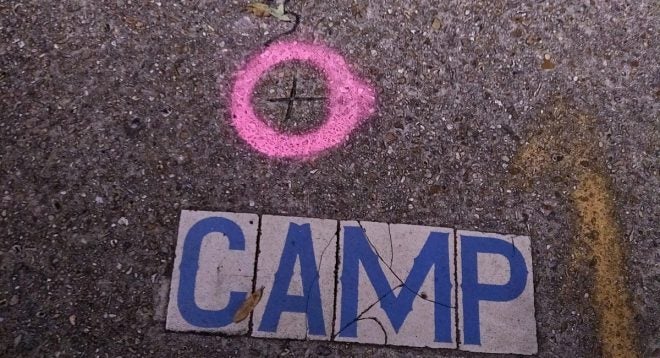 I've often heard during my life that even when given a boat, you still can steer it. In essence, it means that whatever circumstances you are given, you still have the ability to make decisions and take actions toward a desired goal.
Recently, I took it upon myself to visit the Northern Virginia and DC Metro area to have some camping adventures. These adventures went horribly astray and I was left without a way to complete all the goals I set out to complete. With resiliency and some motivation by friends, I was able to have a fun time in the dense, urban area surrounding our nation's capital.
Follow along to see how a weekend hiking trip ended with me meeting some old friends, being bitten by various animals, and learning a location some consider to be where the pre-emptive battle sparking the Civil War began.
---
Welcome to our recurring series of "The Path Less Traveled." In this series, we want to take you along for our exploits out in the wilderness while hiking, camping, exploring, and general adventuring. This will include our small daily victories, foibles, tips, tricks, and reviews of gear we authentically appreciate and frequently utilize. While a well-worn trail can often be the pathway to a leisurely day, the paths less traveled can often spur on some of the greatest memories, misadventures, and fun we could imagine. Join us in the Comments as we share our travels and hopefully, we can all come together for a greater appreciation of the outdoors.
---
South Park Was Right
You remember Towlie, the glassy-eyed towel that always reminds people to not forget to bring a towel with them? Well, he had one thing right. Don't forget to bring what you need, even if it isn't a towel.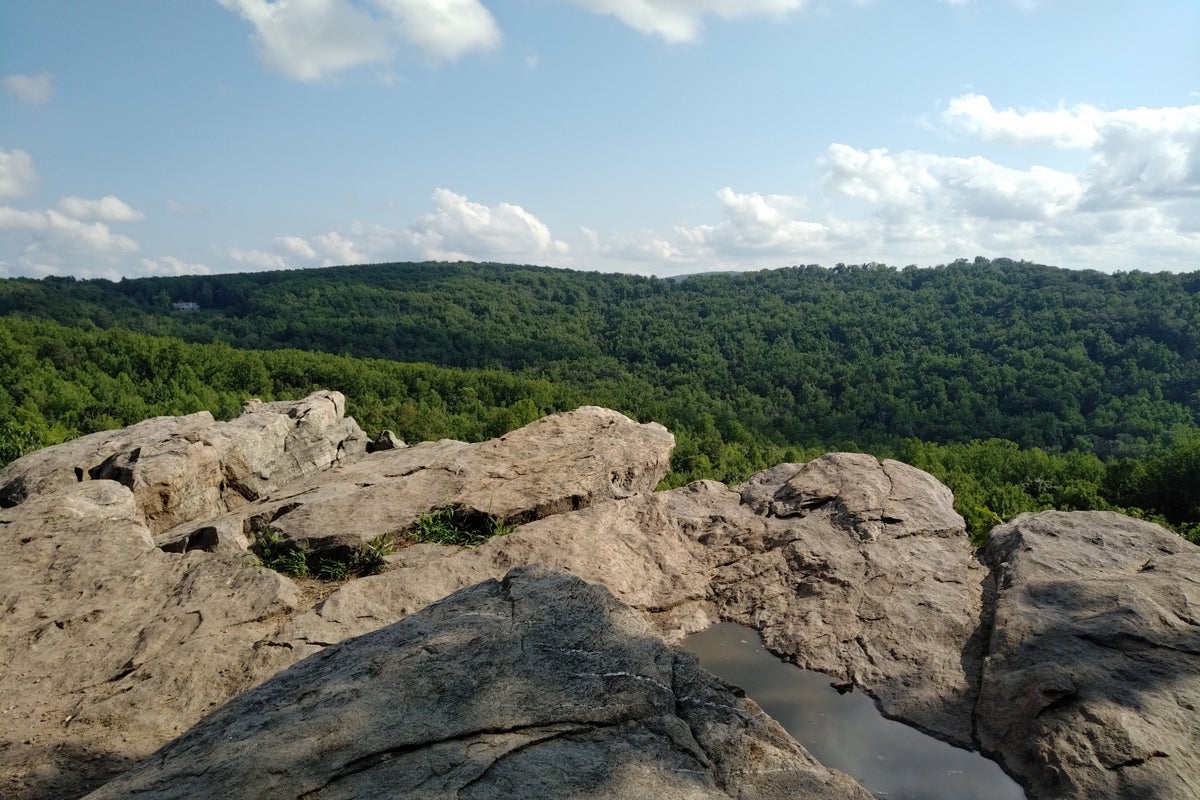 On my weekend trip, I wanted to start out on Friday after work by heading up to the Raven Rocks Trailhead and camp at the vista. When I got up to the scenic Instagram worthy viewpoint and started digging stuff out of my bag, I found I had placed the wrong tent poles in there and had no way to pitch for the night. Seeing as there were predictions for heavy rain, I decided to make it back down to my car, drive to a nearby church that had a little covered picnic area. Luckily this part of the Appalachian Trail is pretty familiar to me, otherwise I would have slept in my car or last-minute scheduled an AirBnB.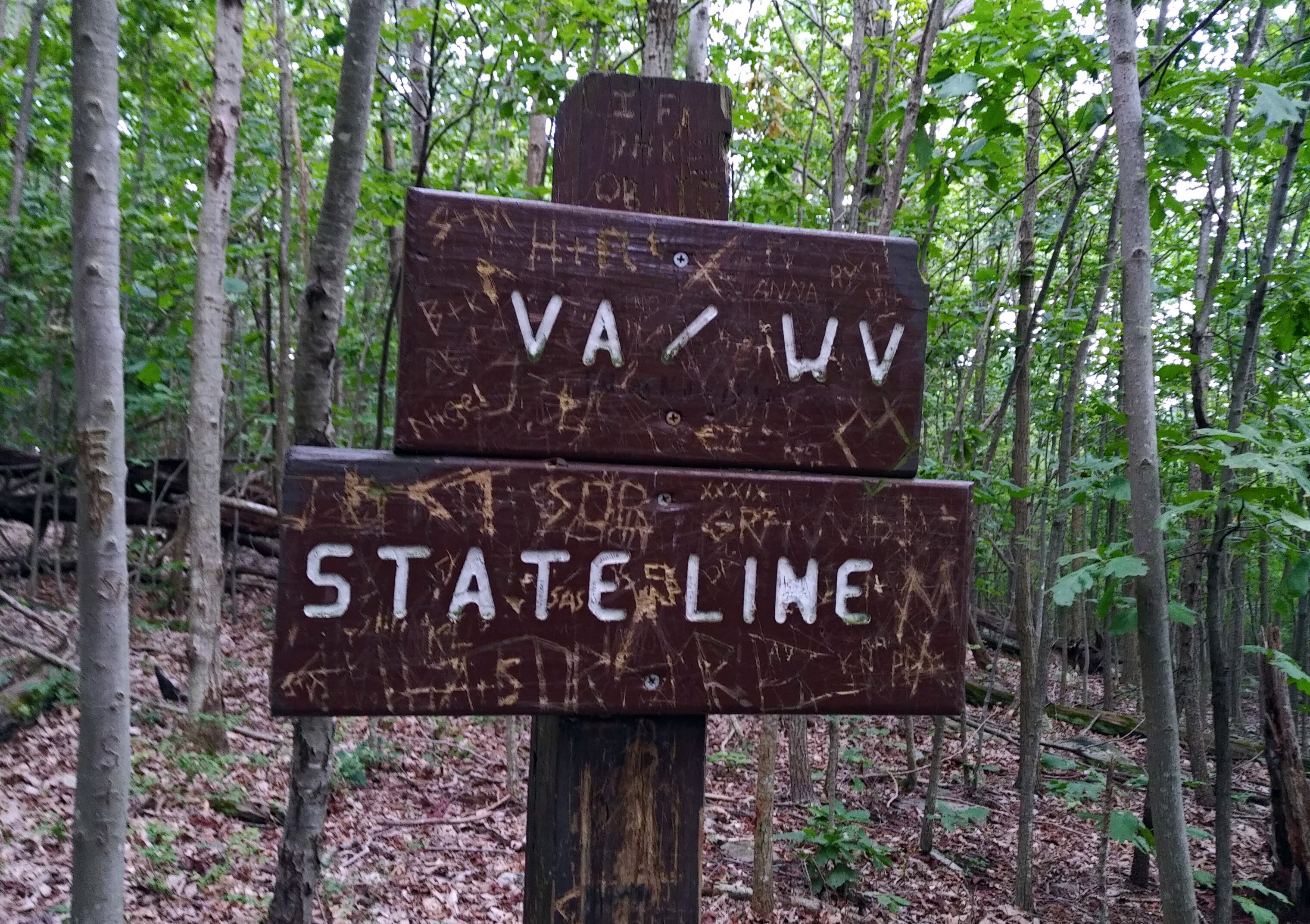 With some Macguyver skills, some packing tape and lighting tripods, I attempted to make some semblance of a place to sleep as putting the rain fly on wasn't an option. The pavilion kept me dry, the inner tent kept the bugs off me. By morning the light stands were on me and I was basically writhing around in a bivvy. Getting out, I did my best impression of a butterfly emerging from its cocoon.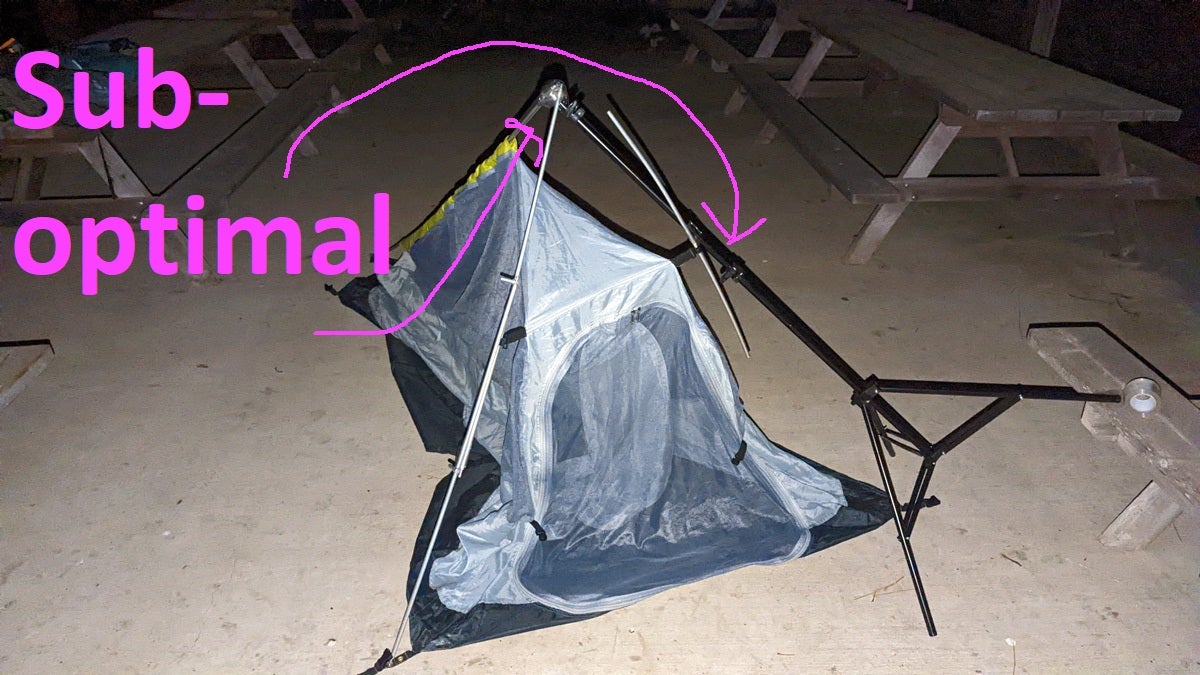 Now that my plans for two more days of hiking were basically invalidated by my failure to pack the right stuff, I decided to head into DC and eat some Da Hong Pao dim sum with a Discord member/friend of mine. We met up with three law students who we offered food to as basically everything on the menu was ordered between two people. Conversation was great and made some friends living across the country if I'm ever in NYC or California.
Random Fact: Did you know it is only 51 miles (as the crow flies) from the closest tip of West Virginia to the US Capitol Building?
Seeking Nature
Even in the metropolitan areas of Northern Virginia, there are some fun sights and scenery to be had. My alternate camping goal was to find a place as close to IAD that I could, and camp while enjoying the planes fly over. Since this was crossed off my itinerary, a friend and I went to Roer's Zoofari. The best thing about small zoos are that you get to be up and close with all of the critters. During out traipse through the zoo, I was bitten by several animals including a llama, goats, an emu and (nearly) a large turtle.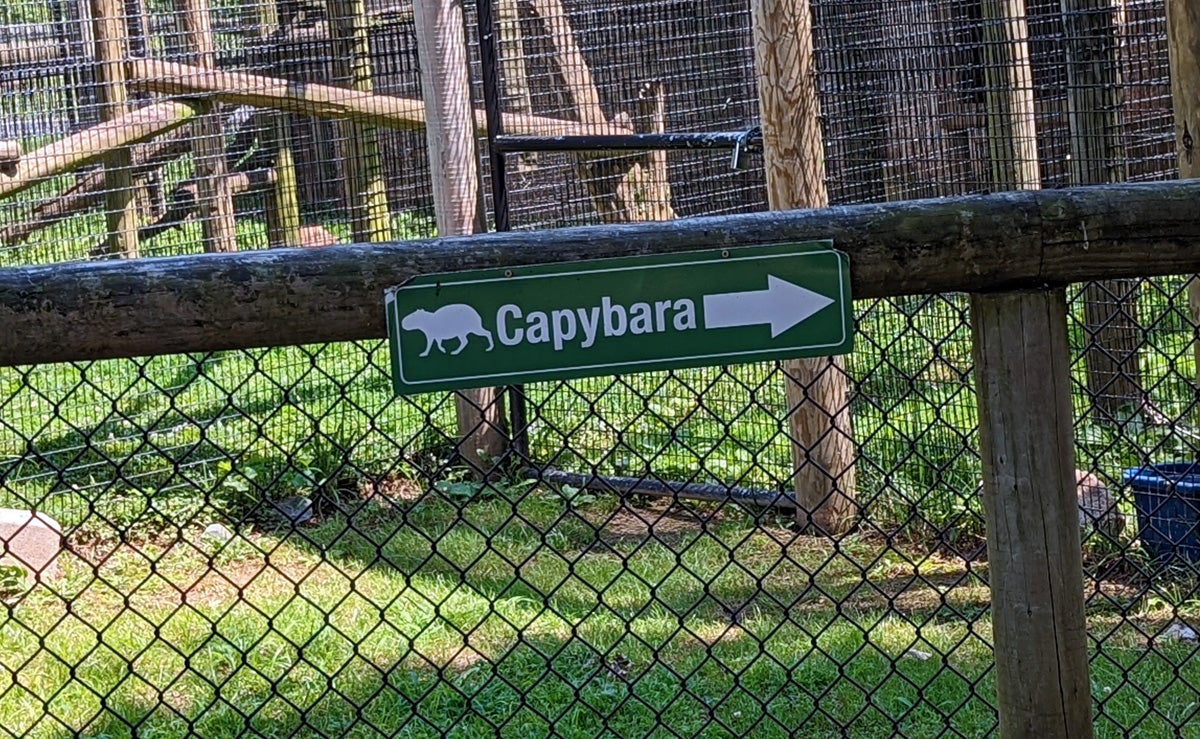 By bite, I mean nibble. One did leave a scratch which I immediately washed and covered. At the Zoofari, there was a tram ride where we got to ride around and feed animals that were a fair mix of exotic and domestic. I've had many of them on a plate and had no hesitation telling the children on the tram that goat and bison were delicious. The parents one of the kids were eager to hear stories of this as their parents told stories of eating goat in the Philippines, but it was something they never experienced in the States.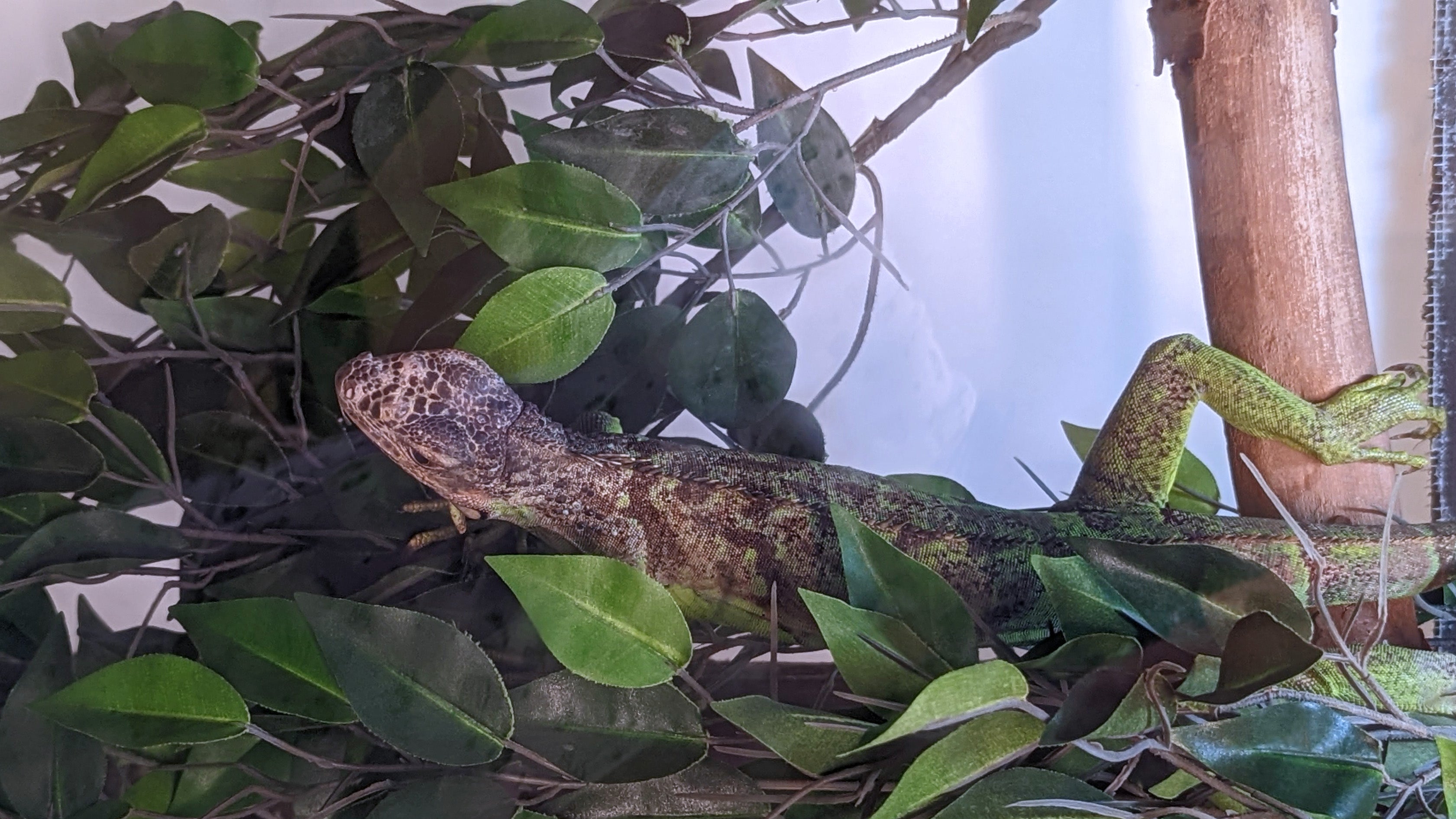 The experience at Roer's definitely wasn't an outdoor wonderland of getting away from people and society, but it was a fun way to spend an evening and walk around. I also found that I'm slightly terrified of emus. Is this normal?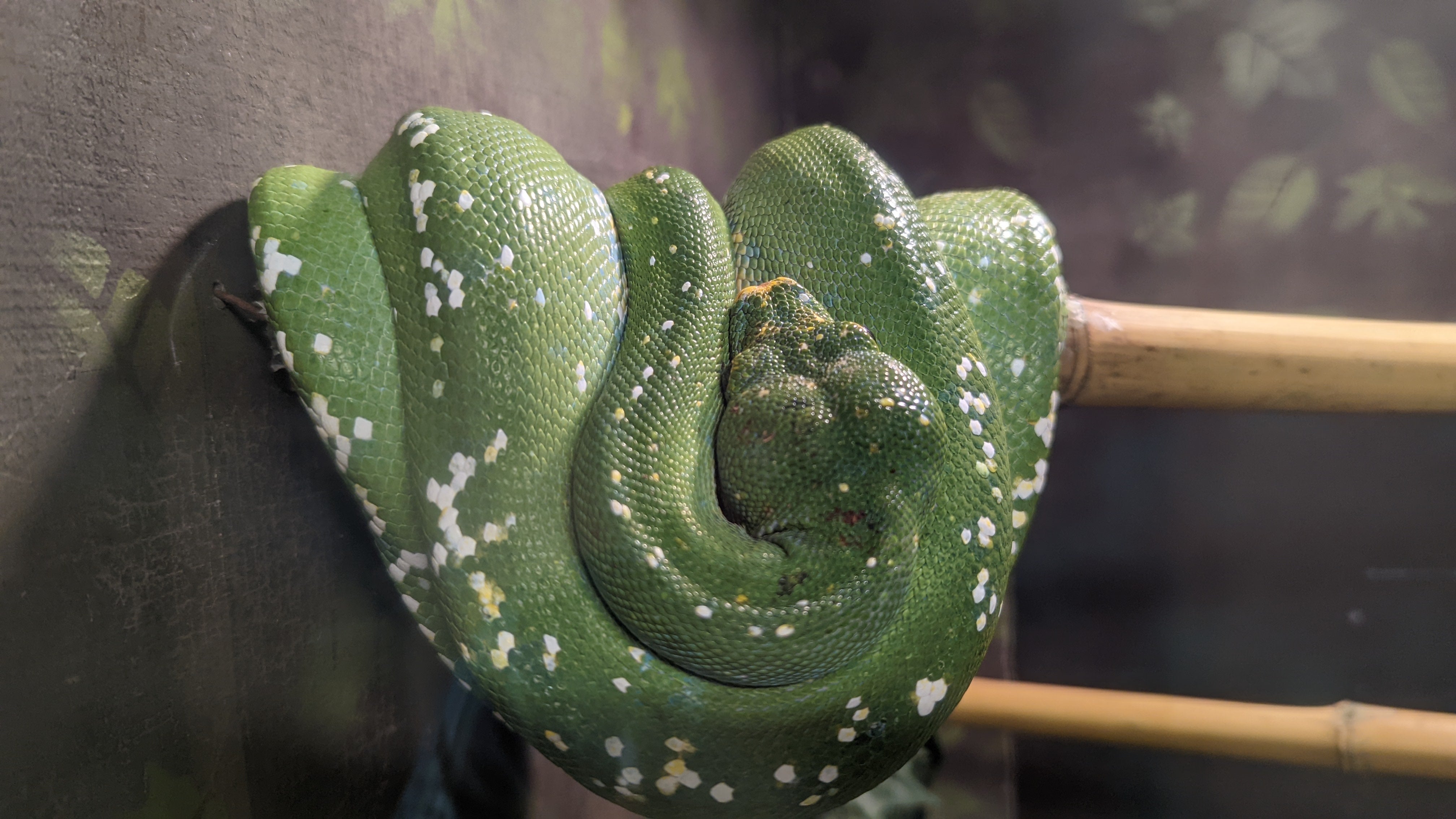 John Brown's Last Stand
Before this weekend, I only visited Harper's Ferry while hiking or during COVID-19's beginning before things locked down, but foot traffic was significantly less than now. The Town of Harper's Ferry is a historic town chock full of momentous events, three or four century old buildings, and what some claim was the first land battle to spark Civil War sentiments. Philippi, West Virginia's Civil War claim as first land battle still holds true, don't worry, I'm not refuting that.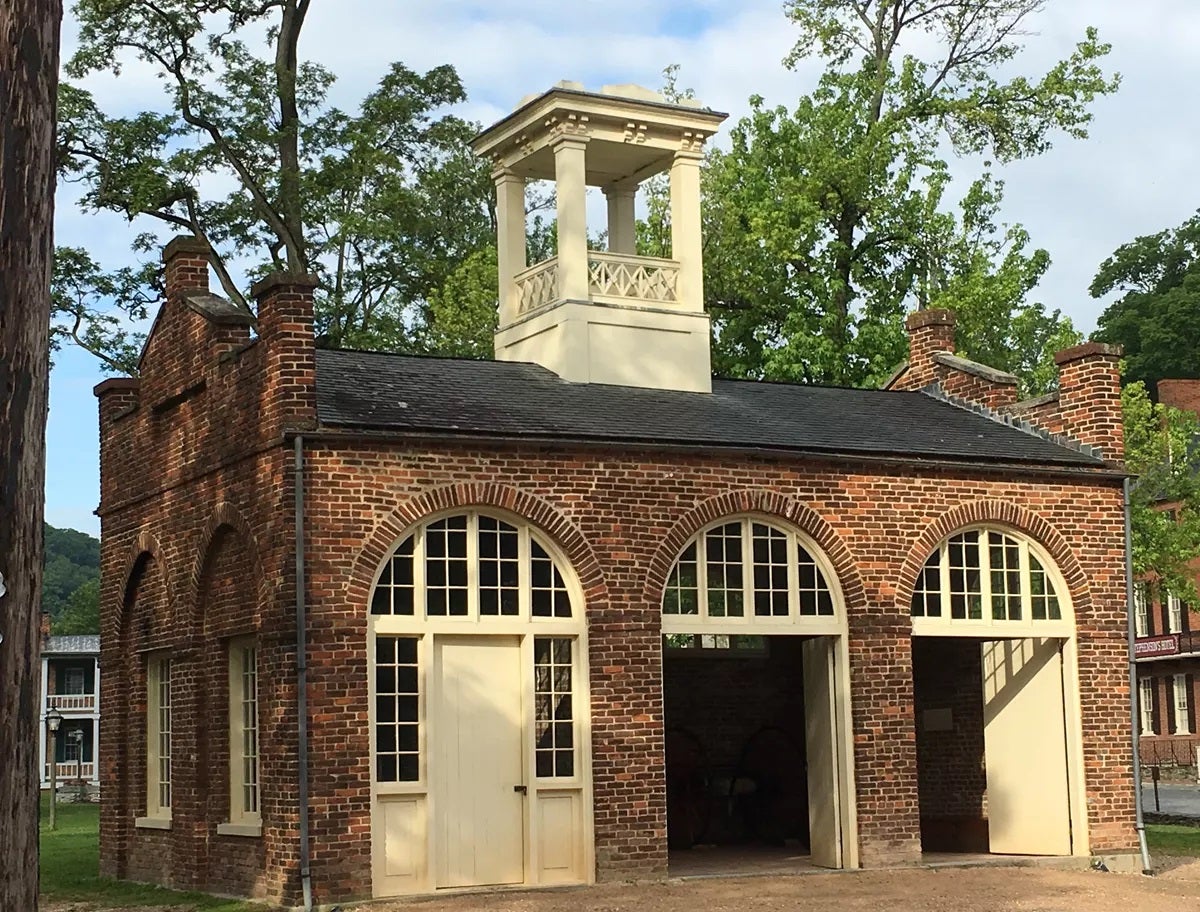 I still find the Harper's Ferry Armory attack in 1859 to be something many more people should know about.
While the armory was demolished, its firehouse has remained in one fashion or another at multiple locations since the rebellion occurred. John Brown was an evangelical abolitionist who believed violence was necessary to end slavery in America. In the 1850's, he rallied several attempts to disband groups, parties, or militias further entrenching slavery. Finally, on October 16-18, 1859, Brown and 21 other members raided the Harper's Ferry Armory to steal Sharps Carbines to further advance their cause.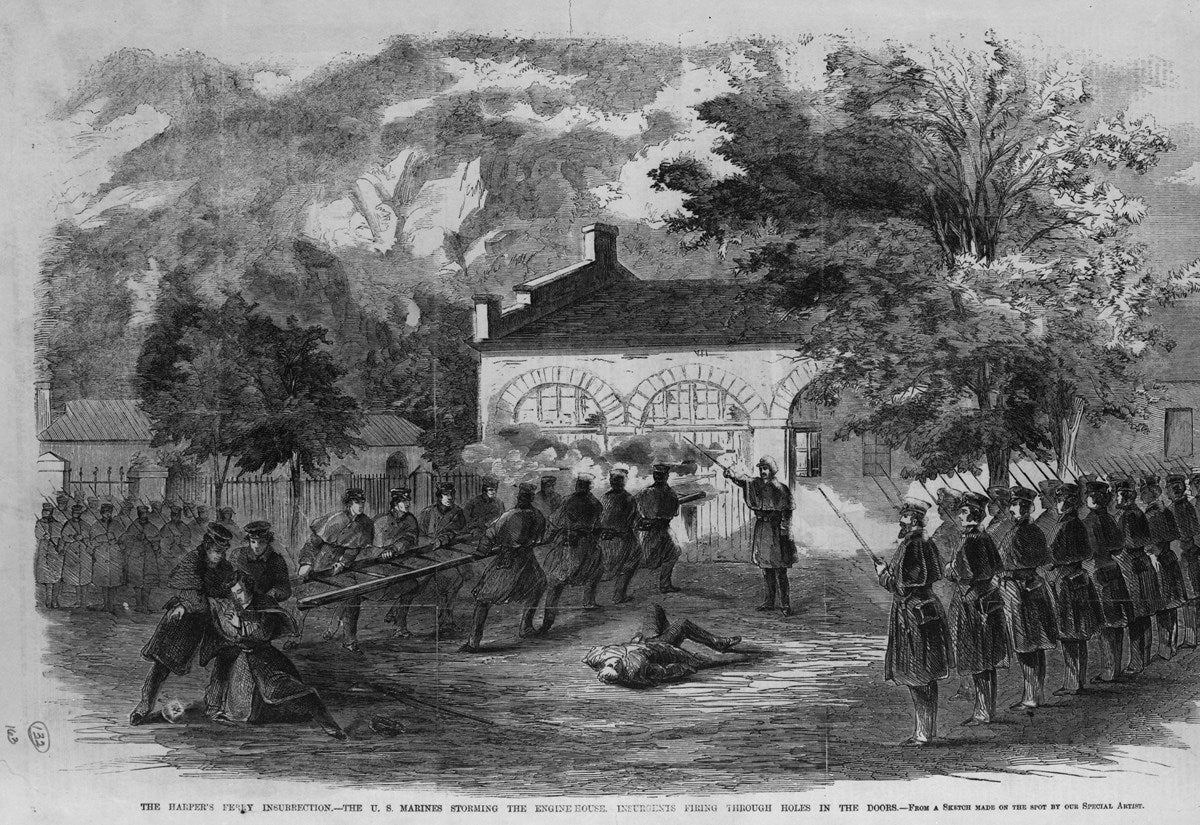 Many view the actions at the armory to be the run up to the Civil War.
This "insurrection" was telegraphed nation wide at the time, and involved such famous figures as:
The fire engine house ("Fort") has been seen as a relic of African American freedom by many, since the end of the Civil War. Despite being a brick building, it has been disassembled and reassembled for display four times, but finally brought back to West Virginia in 1968, albeit not to its exact original spot.
The monument was so abundantly busy that taking decent photos was impossible for the fifteen or twenty minutes I was in the area. This monument is a big deal, but I still know of so few who are familiar with the importance of What is now West Virginia to the abolition of slavery.
If you're ever in the DC metro area, please take the 40 minutes to take a look around Harper's Ferry.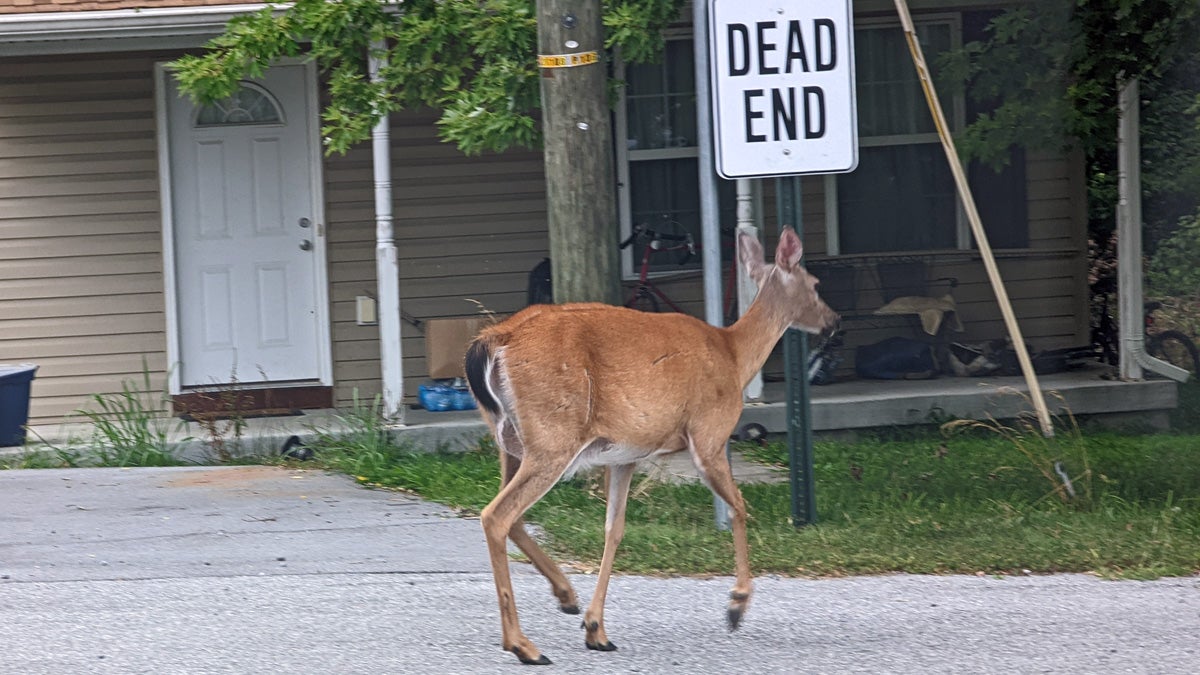 Don't forget about the Appalachian Trail Conservancy headquarters in Harper's Ferry, too! They're finally opening back up after COVID-19!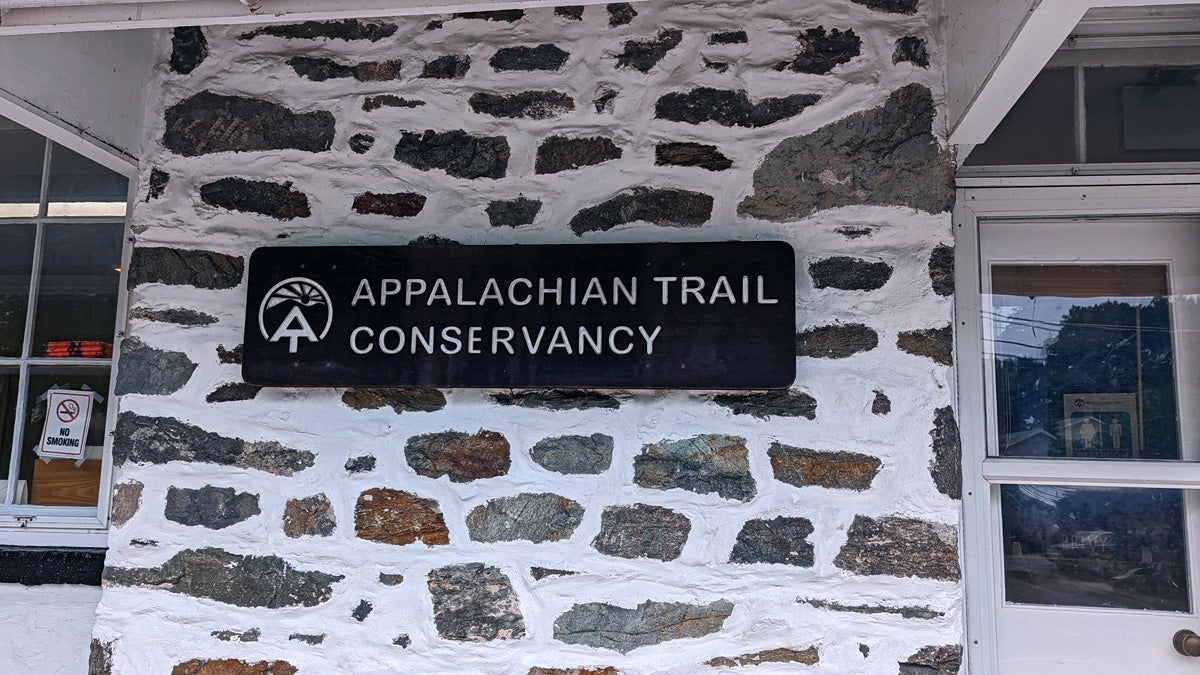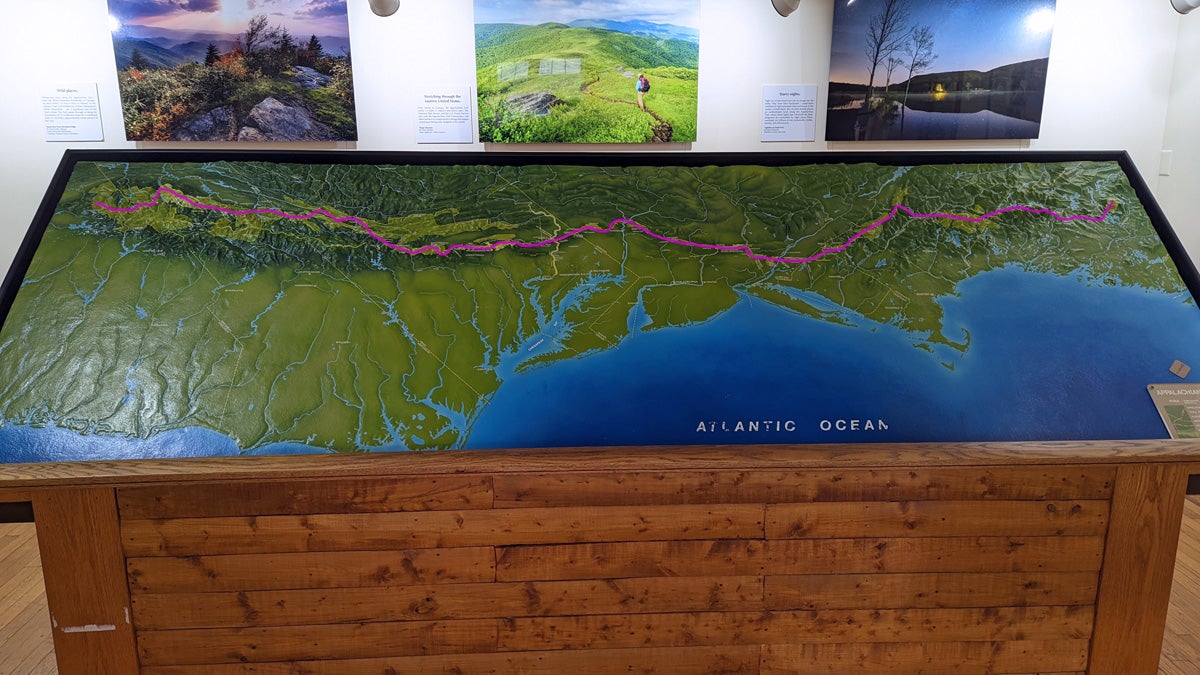 In Summary
Just Like Paul McCartney sang – life goes on. If you end up failing to have a fun time, it doesn't mean you have to commit to getting wet in a bivvy you made out of your tent. Go have some fun with friends and do something else. There may be things nearby that are worth your time and less focused on by the larger crowds.
---
Come join Alloutdoor's Discord server and chat about Archery, Firearms, Fishing and other topics with others!
Sneak peaks, early notifications, and perks await. We have a Tiktok account, too!