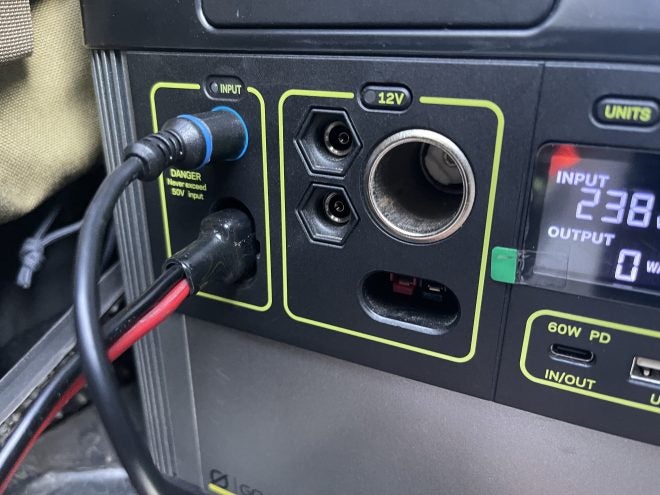 Having access to good clean power in the backcountry can enhance your adventures. Some people want to escape technology, but many others still need access for a variety of reasons.
Traveling in an overland vehicle allows you to carry a portable power station that can be charged from the vehicle (or solar), and keep all of your devices (like your Starlink) powered up.
Read on to learn about how my experience with the Goal Zero Yeti 1000X.
Good day everyone and welcome to a new installment of AllOutdoor's Off-Road and Overlanding series brought to you by onX Offroad--mapping software for all your adventures.
How I am setup
I have full time 12VDC power in my bed from a couple of accessory batteries that are both charged via a National Luna Dual Battery System and a Lensun Hood Solar Panel. This effectively allows me to power anything in the bed indefinitely. I ran a Dometic 95L Fridge for two plus years doing this, and then downgraded to a 45L Engel.
However, I recently installed a Decked drawer system in the bed. That, coupled with my AluCab Explorer Canopy, means I cannot effectively have a fridge in the bed anymore. It will fit dimensionally, but it is not possible to open it. So I relocated my Engel to the rear of my cab (I deleted my rear seats). I also sometimes run a slightly larger SnoMaster Fridge depending on what I am doing.
I opted to not run more cable inside the cab as I am currently in the process of upgrading to a full sized truck (it was ordered a few months ago) and I don't want to invest too much more in the Tacoma since I will be rehoming it soon.
This meant I needed a power source inside the cab that would be able to run the fridge continuously.
Problem solving
At the recommendation of a good friend that has run one for years, I went ahead a picked up a Goal Zero Yeti 1000X for use in my Tacoma. I used to run my fridge in the back of the bed, plugged into the full time 12V port.
The Setup
Overall the setup works well, especially when I have consistent travel throughout the day, to charge the Yeti. It is nice being able to access the fridge without having to open up the back of the truck, and a passenger can access the fridge if needed.
I have the Yeti Link Vehicle Integration Kit which allows me to charge the Yeti from the truck while it is on. I also coupled it with the 12V to 8mm charger. The Yeti will happily pull power from multiple sources at the same time which is super handy, including solar if you have access (more about this later).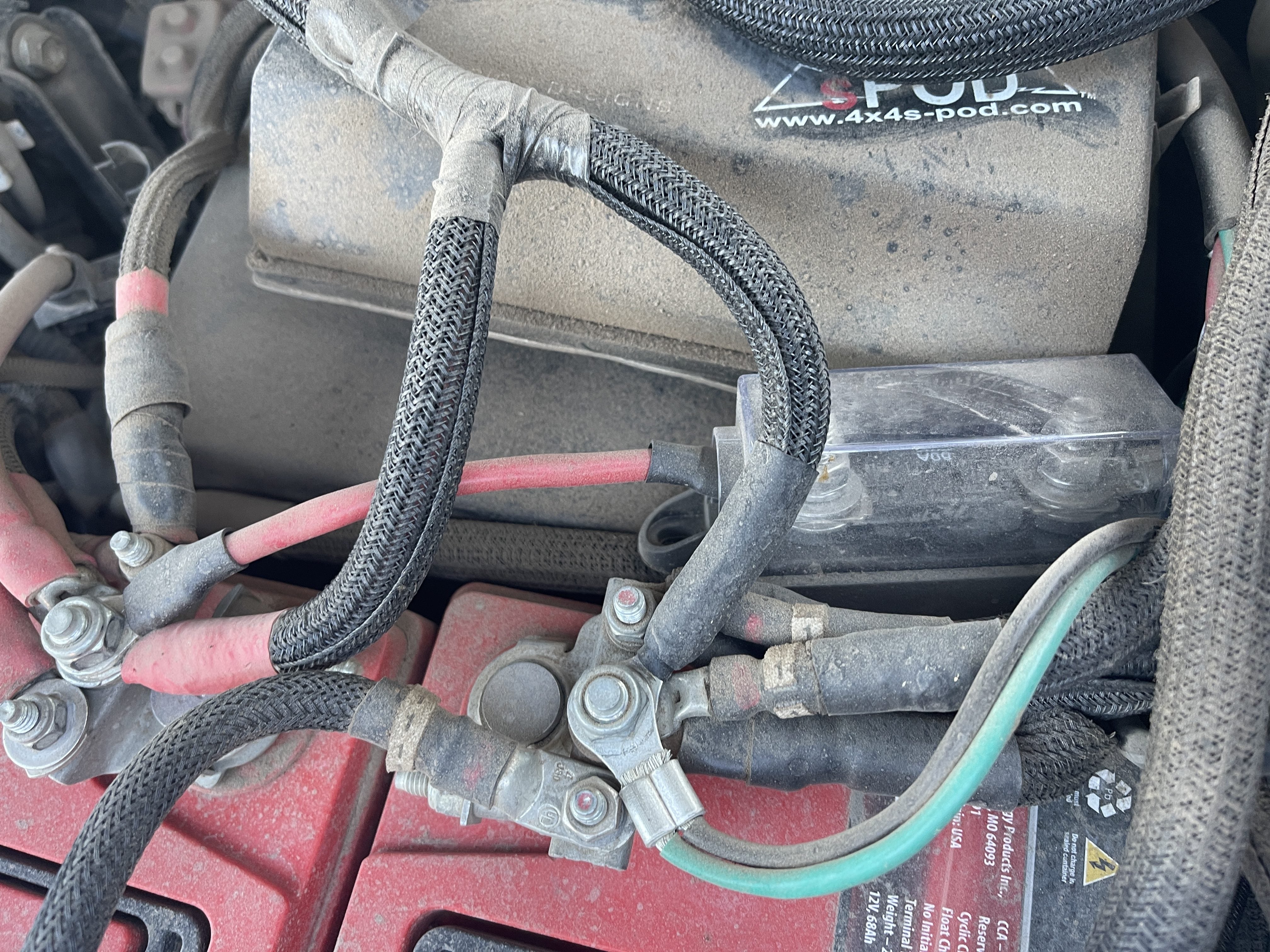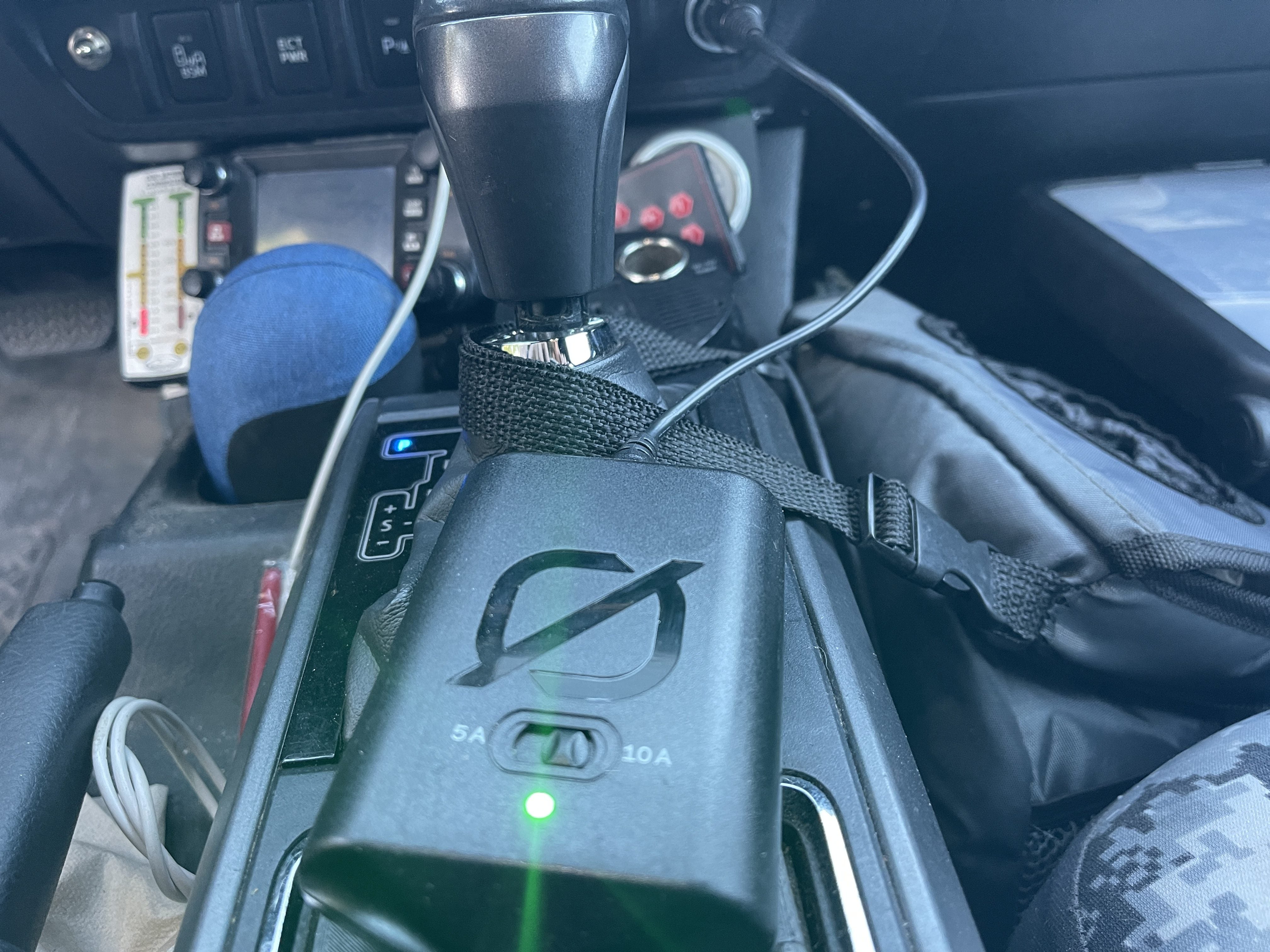 When possible I try and plug-in things using the 12VDC connectors–there is less energy loss than when you convert to AC through the inverter. The fridge is the main common draw and both the Engel and Snomaster are 12VDC friendly.
I also use the Yeti to charge my laptop–but that is via an AC power brick.
If I pre-cool the fridge before a trip, a full Yeti 1000X will run the Engel for about 3 days without charging. The Snomaster, being quite a bit larger will run a little over a day.
Oh noes, WTF Solar…
I have a 160W Overland Solar panel on the top of my AluCab Expedition 3 Roof Top Tent. It is a huge, high grade panel that has served well for a number of applications. It was the original solar panel I ran before the Lensun.
Since I am not currently running power to anything via that Overland Solar panel, I decided to repurpose it to keep the Goal Zero topped off. To my chagrin, when I plugged it in, the Goal Zero would not recognize it at all. After a few days of back and forth with Goal Zero's tech support (which is very responsive) we determined that the Yeti 1000X is just not compatible with that solar panel.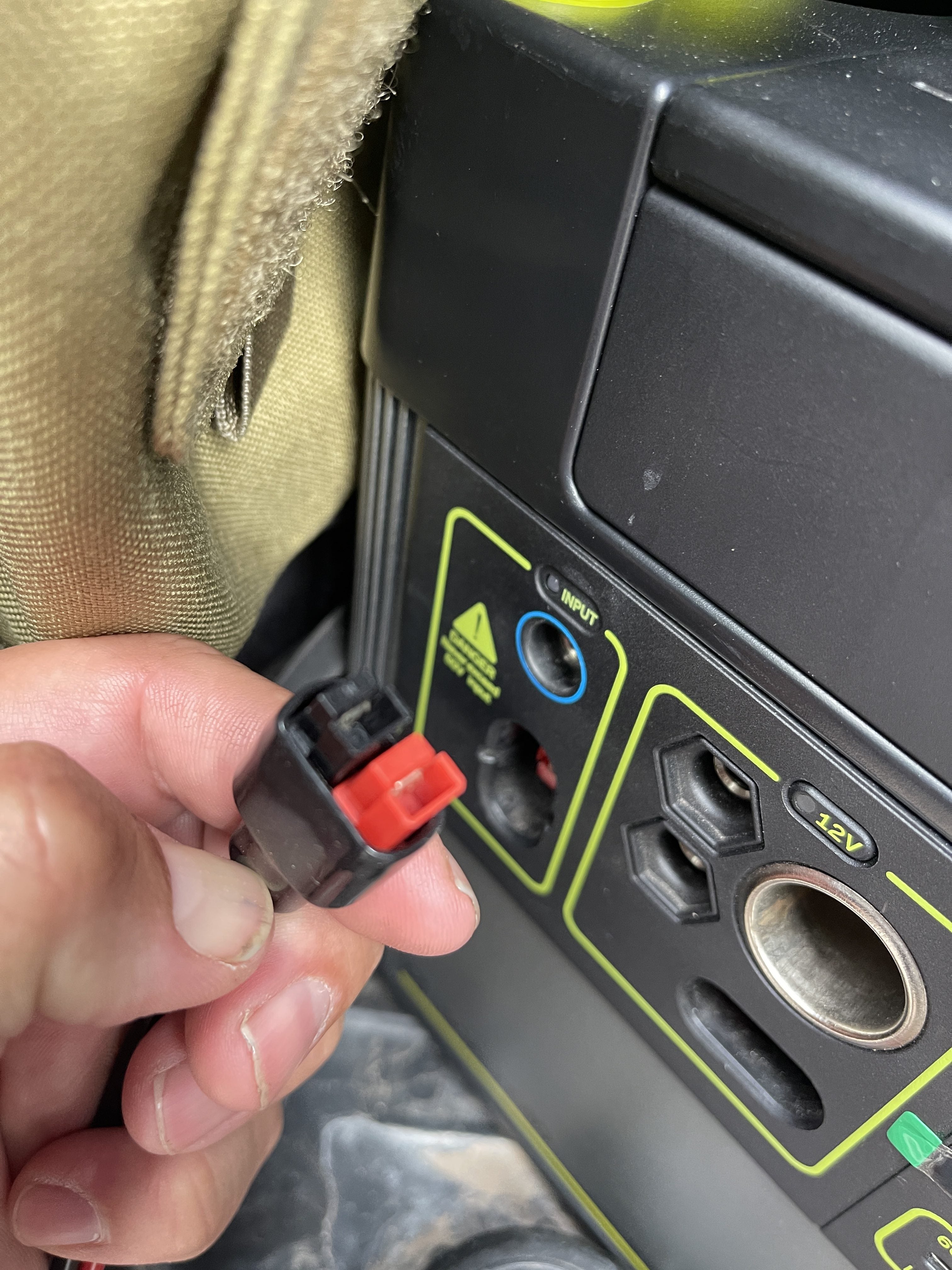 We tried a number of troubleshooting methods, including installing the MPTT Link Module, trying my panel with a different Yeti 1000, and trying different panels. The result is that the Overland Solar would not charge either of the Yetis, but MY Yeti would accept solar from both Renogy and BigBlue panels. My panel would charge a Jackery power station (in the same duty range as the Yeti 1000X), and would port through a standalone MPTT Solar Controller and charge an AGM battery.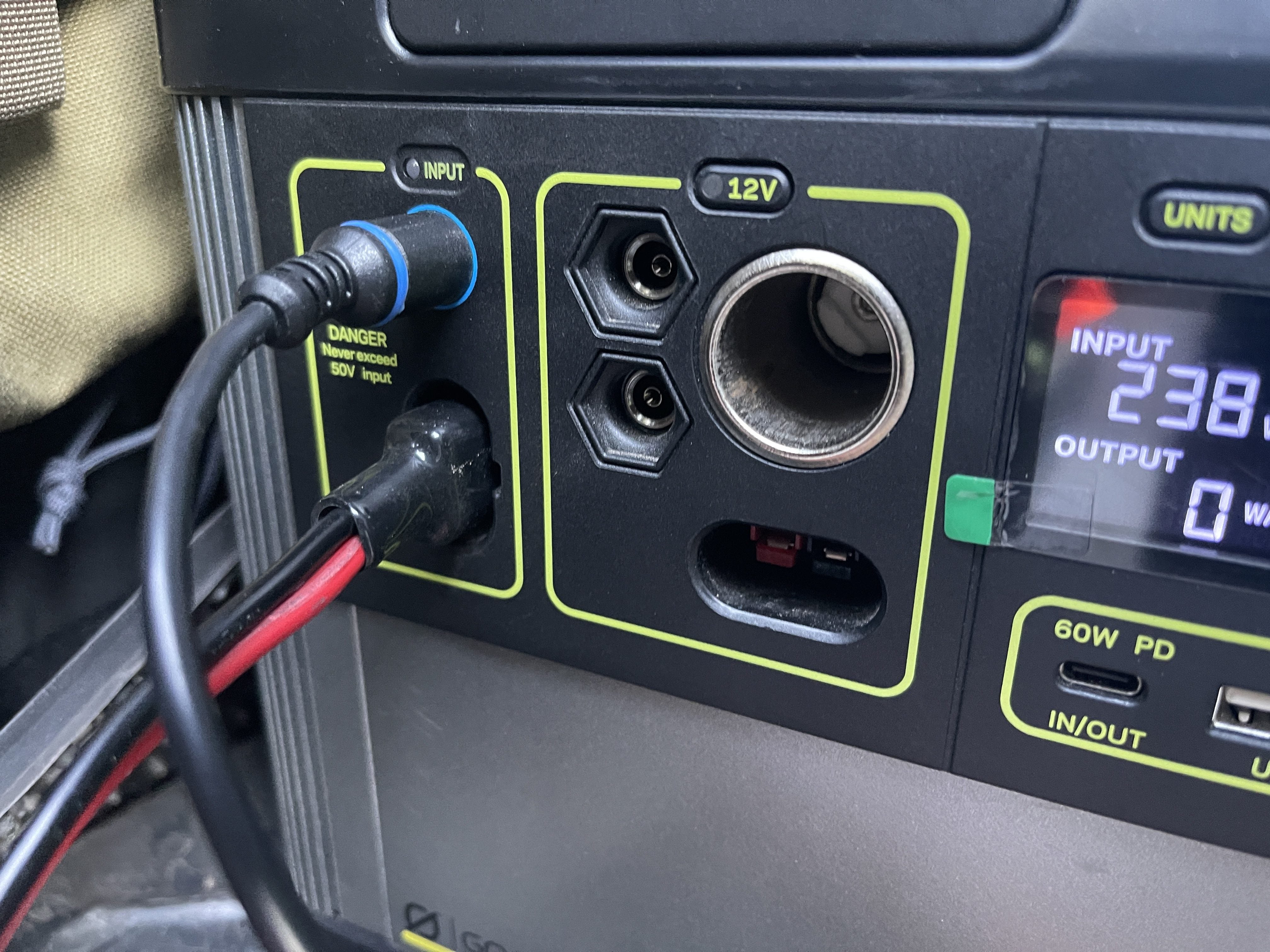 No idea why the combination of the Overland Solar and the Yeti 1000X did not work, and tech support didn't really have an answer either (though they escalated to engineering).
The takeaway is to do some research ahead of time and test your system before you get out in the field.
Final Thoughts
Is the Goal Zero Yeti 1000X right for you? It really depends on your application and comfort level with managing power systems. As with everything in the Overlanding world everything has a trade off.
The Yeti allows you to be portable and remove the power station from the vehicle. It has a number of accessories that allow you to interface with it, and a bunch of different ways to charge it. But you also have limited ability to troubleshoot. It is, in effect, a black box. Also go with common solar if you choose to use that for charging. Goal Zero's panels will obviously work, and you can Google search for other options. On the flip side, Goal Zero's customer support is pretty top notch so if you do run into a problem. They will definitely help you out.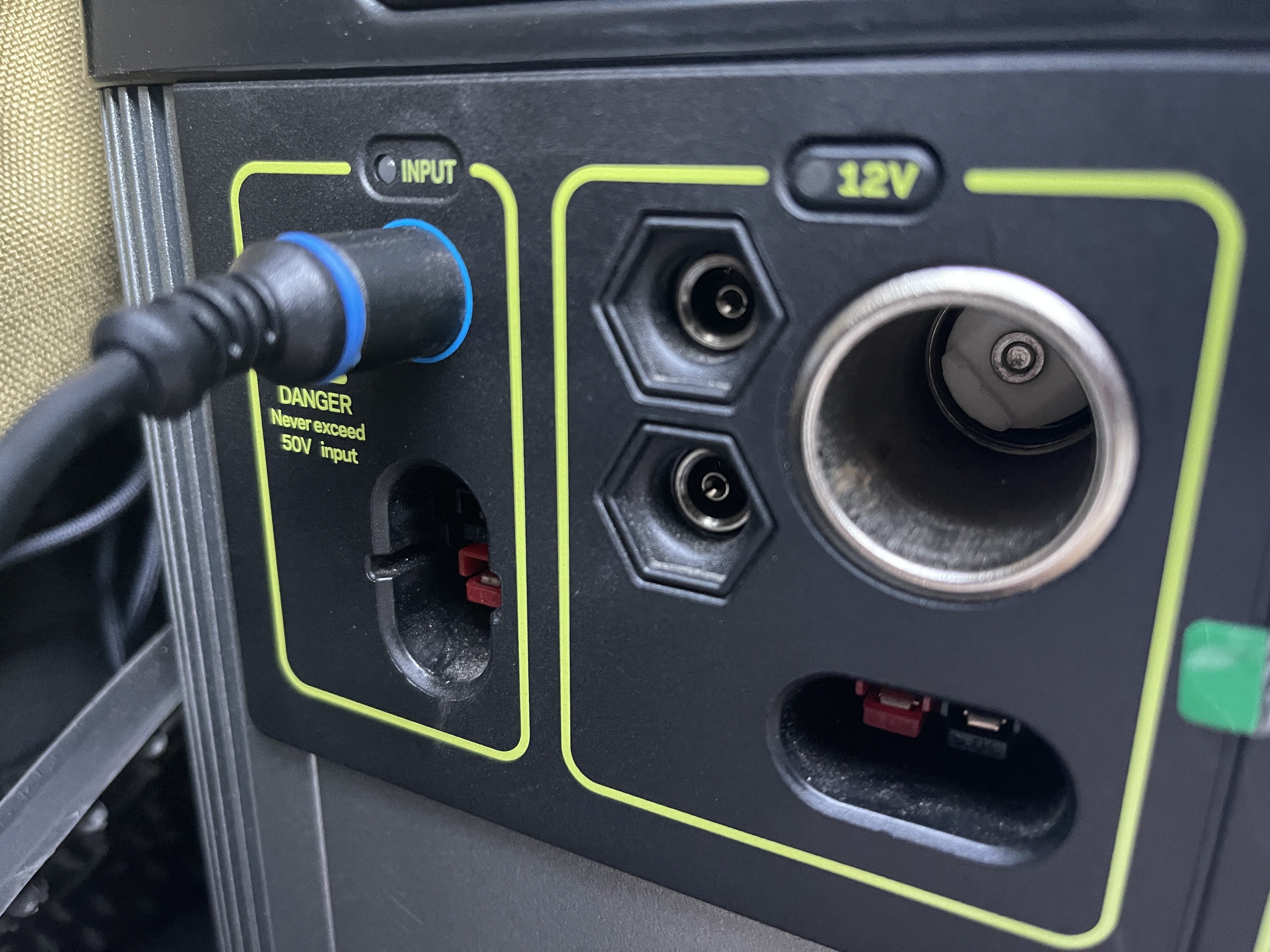 In my personal setup, a Goal Zero will maintain a place in my vehicle preparedness, but I'm likely going to upgrade to a larger system — probably the 1500X.
Let us know in the comments if you have run a Goal Zero power station and what you have used it for.
Off-Road and Overlanding is sponsored by
To subscribe, visit: https://subscribe.onxmaps.com/offroad/purchase/membership