Silencer Central to Display Suppressors at 2022 Sturgis Motorcycle Rally
Adam Scepaniak 08.04.22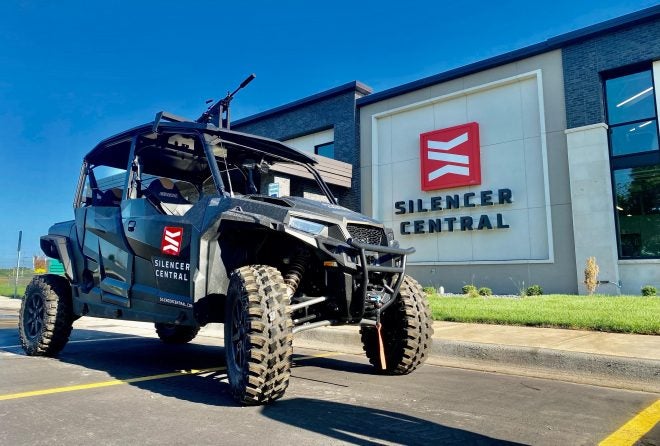 Silencer Central has been setting the firearm and silencer industry on fire as of late with them continually ushering in new, innovative suppressors and helping shooters easily navigate the at times difficult paperwork process. Now, many motorcycle enthusiasts will be excited to learn that Silencer Central will be setting up displays at multiple locations throughout the 2022 Sturgis Motorcycle Rally.
Silencer Central Coverage on AllOutdoor
The journey out west is a pilgrimage for many to log some heavy miles on their favorite bikes, be in the outdoors with the wind in their hair, and a final Hoorah before summer is almost over. With that inevitably comes fall and all of the hunting seasons associated with it. If you want to make hunting a much more pleasurable, safe, and successful event for yourself, the perfect accessory is a silencer for whatever firearm you might be hunting with (and Silencer Central has something for everyone). If you will be attending the 2022 Sturgis Motorcycle Rally, you can find Silencer Central at the following locations:
The Rally at Exit 55: July 30 – August 13
One Eyed Jack's: August 2 – 14
Full Throttle Saloon: August 3 – 14
Sturgis Buffalo Chip: August 5 – 14
GUNFEST located at Sturgis Buffalo Chip: August 5 – 7
"The Sturgis Motorcycle Rally has become a tradition for Silencer Central," said Brandon Maddox, CEO of Silencer Central. "The raucous energy of the rally is incredible and there's no better place for us to interact with so many of our customers and future customers. And this year, we'll be bringing a Polaris General XP 1000 that will be topped with a FN M249, which is sure to be popular with attendees."
If you will be out west attending the 2022 Sturgis Motorcycle Rally be sure to find and check out everything that Silencer Central has to offer. You will not be disappointed! And as always, let us know all of your thoughts in the Comments below! We always appreciate your feedback.