NEW Smith & Wesson Model 350 X-Frame 350 Legend Hunting Revolver
Adam Scepaniak 08.16.22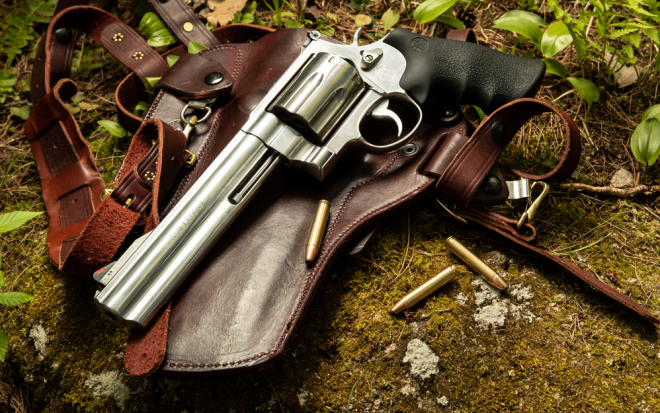 Some people enjoy the challenge and sport of hunting with a revolver so Smith & Wesson thought they would bring something entirely new to the table. They have now introduced the NEW Model 350 X-Frame chambered in 350 Legend to give hunters a new straight-wall cartridge option for hunting small- and medium-sized game.
Smith & Wesson Coverage on AllOutdoor
The NEW Model 350 boasts a 7-Shot, fluted cylinder and comes from the factory with moon clips for faster loading and unloading. The barrel also has a classic red ramp front sight with porting in front to help mitigate recoil and to stay on target. The rest of the highlights of the NEW Model 350 can be read below as presented by Smith & Wesson:
Model: Model 350
Cartridge: 350 Legend
Capacity: 7 Round
Barrel Length: 7.5″
Overall Length: 13.5″
Front Sight: Red Ramp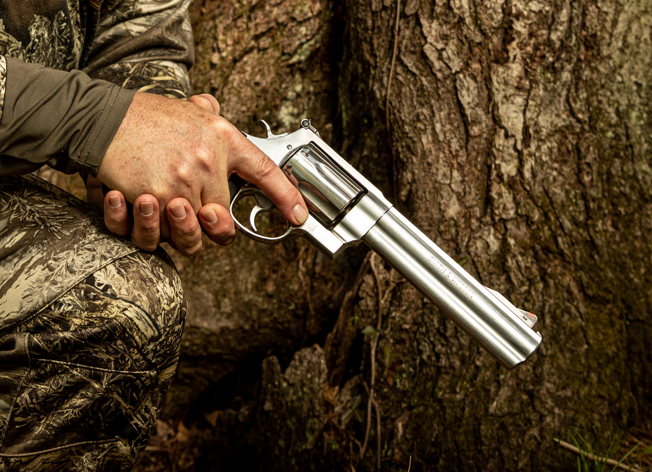 Rear Sight: Adjustable
Action: Double Action Only
Grip: Synthetic
Weight: 71.5 oz
Cylinder, Barrel, and Frame Material: Stainless Steel
Frame Finish: Satin Stainless
Barrel Twist: 1:18 3/4″
"When you hear Smith & Wesson, one of the first things that comes to mind is revolvers. Delivering maximum power for avid handgun hunters, Smith & Wesson engineers created the massive "X-Frame" which serves as the basic design for the most powerful production revolver, the S&W500. Smith & Wesson is back to turn heads with the release of the M350 Legend X Frame, the first production revolver to shoot the efficiently designed 350 Legend hunting calibers."
The 350 Legend cartridge is still relatively new in the grand scheme of things, but it is getting chambered in more firearms every year. I have shot the 350 Legend cartridge in bolt-action rifles and it has surprisingly good ballistics. Would you be interested in shooting and/or owning the NEW Model 350 from Smith & Wesson? As always, let us know all of your thoughts in the Comments below! We always appreciate your feedback.