POTD: Probably Too Light – Prototype Lightweight Inglis Hi-Power
Sam.S 08.17.22

Welcome to today's Photo of the Day! Here we have an extraordinary subchapter in the history and variations of the Hi-Power pistol. This is a Prototype Lightweight Inglis Hi-Power. After World War Two (specifically around 1947)  the Canadian government was looking into ways of lightening the service pistol, the Inglis Hi-Power. The ultimate goal was 25.5 ounces rather than the standard 34 ounces. As you can see in the picture the slide has several scooped-out-looking cuts in order to get rid of some weight. One less obvious change is the frame was made from a type of aluminum called T75S. You can probably guess how the testing went with these lightened guns but I will leave Rock Island Auction Company's explanation to do the talking.
"During testing of this model the "aluminum" frame did not hold up very well at all for two reasons: 1) it suffered battering in the barrel locking area of the frame and 2) it showed heavy corrosion during the salt spray testing. This heavy battering of the cross-pin during the endurance firing caused the frame to crack or at least show heavy deformation due to the continual recoil. To help combat this problem they eventually developed the use of a larger/heavier steel cross-pin through the frame that had a larger contact area as well as additional/heavier "staking" around the trigger pin, both were an attempt to improve the defect with aluminum frames. Eventually the Canadian Government did manufactured 50 more test pistols using a new improved "cast" aluminum frame; however, those did not proved to be any better and the whole concept was eventually dropped in the late 1960s."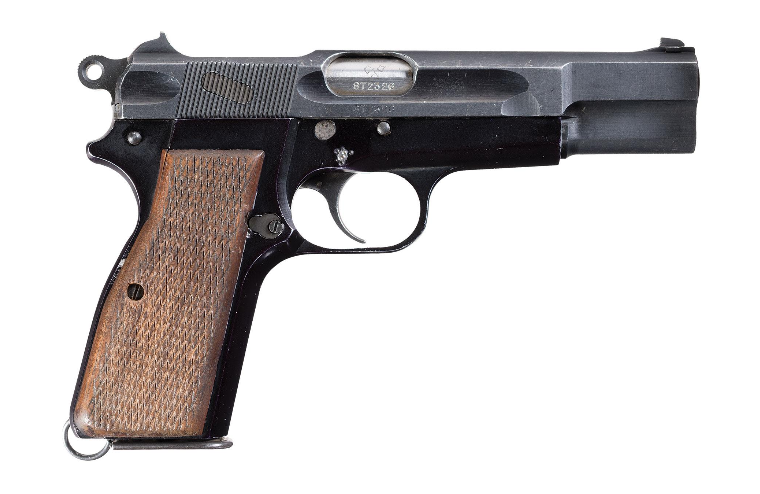 Lot 2647: Inglis High Power Pistol 9 mm P – Rare Documented Canadian Trials Test/Prototype Lightweight Inglis High Power Semi-Automatic Pistol. (n.d.). Rock Island Auction Company. photograph. Retrieved August 16, 2022, from https://www.rockislandauction.com/detail/70/2647/inglis-high-power-pistol-9-mm-p.