AllOutdoor Review – Mystery Ranch Three Day Assault Pack
Patrik Orcutt 08.23.22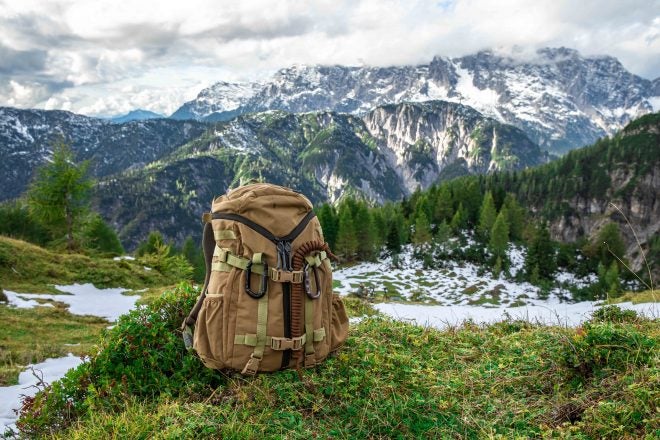 Mystery Ranch is one of those companies that needs little introduction at this point. The Three Day Assault Pack is definitely one of the company's most popular packs amongst both the military members and EDC Gurus in the community. Before we get into this review I would like to preface that the 3DAP that I am using for this review was bought by myself and not provided to us by Mystery Ranch. I would also like to note that this is a GWOT (Global War On Terror) era pack. The manufacturing listed on the tag says 2008 so take this review with a pinch of salt as some materials and features may have been changed and improved upon since this bag was made.
Mystery Ranch Three Day Assault Pack – Technical Specs
Price: MSRP $385
Weight: 

4.6 lb

Volume: 

1,830 Cubic Inches

Dimensions: 

22″x13.5″x9.5″

Harnessing Style: 

Framed
Mystery Ranch Three Day Assault Pack – Features
Side PALS webbing provides lash on expansion to increase carry capacity

Front daisy chains provide lash on expansion to increase carry capacity

Compression straps to minimize bulk when not fully loaded

Side water bottle pockets with drain hole

The waist belt tucks into compartments beneath the water bottle pockets when not in use

Interior accessory storage compartments

Top zip access hydration 

Two internal drop-in pockets

Two internal zip mesh pockets

Made in the USA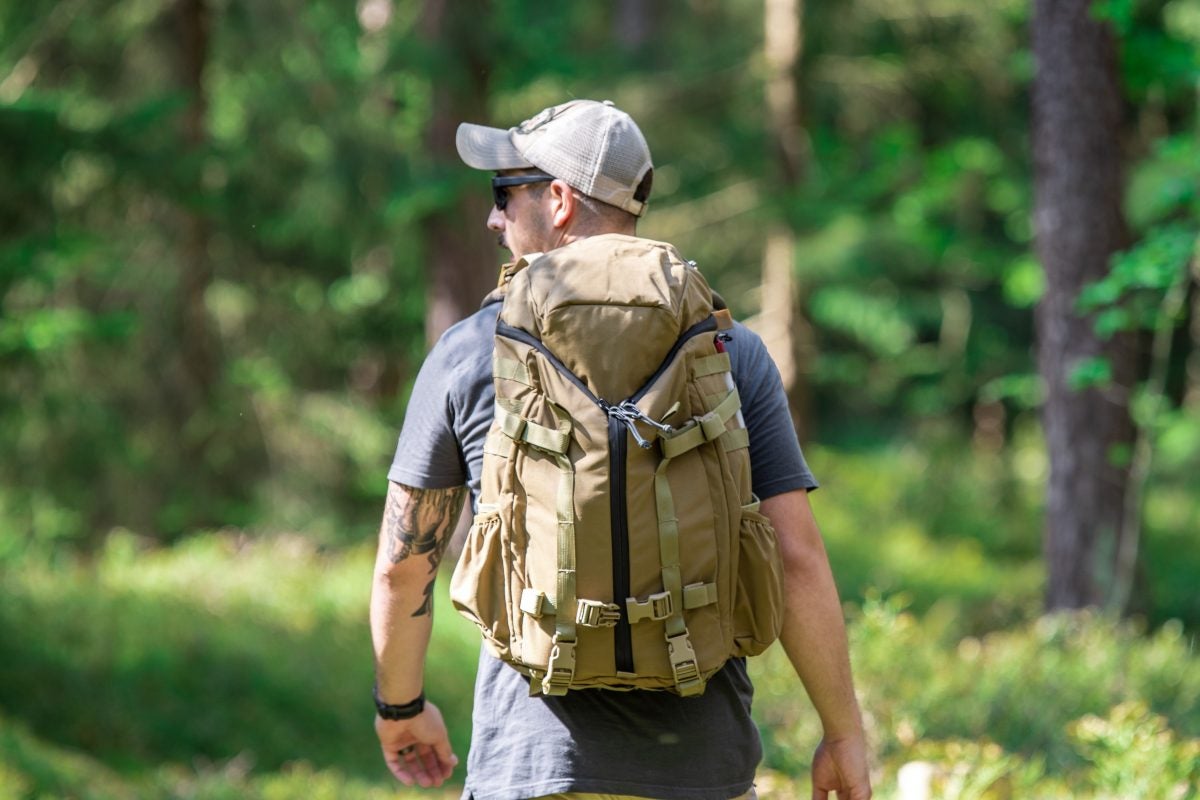 Mystery Ranch Three Day Assault Pack – Quality and Comfort 
In my opinion, the 3DAP is the flagship pack for the Military Division of Mystery Ranch bags. It is an incredibly proven and versatile bag for both conventional and special military operations. In my experience, I have seen everyone from Army infantrymen to Air Force Combat Controllers utilize this bag for multi-day tastings to infilling an objective via airborne operations. Once you dawn on the 3DAP for the first time, it's no wonder why so many military groups choose this pack. 
Like all other Mystery Ranch bags, the 3DAP's quality is second to none. The heavy-duty stitching and oversized zippers make sure that this bag won't come apart on you without a damn good reason. Being built from all 500D Cordura, for a good balance between being lightweight and durable. 
In my experience, most military-focused bags sacrifice comfort over functionality, and there is nothing wrong with that, but when you're going to have 45 pounds on your back for an entire day, it pays to have something a little more comfortable. This is an area where the 3DAP outshines most of its competition. Featuring an adjustable yoke for shorter and taller users, you can adjust the height of the bag in a matter of minutes. All you need to do is remove the plastic back panel, use the panel as a divider for the fully velcroid yoke and you can then raise or lower the yoke to fit your back. I wish more packs included a simple system like this on their larger bags.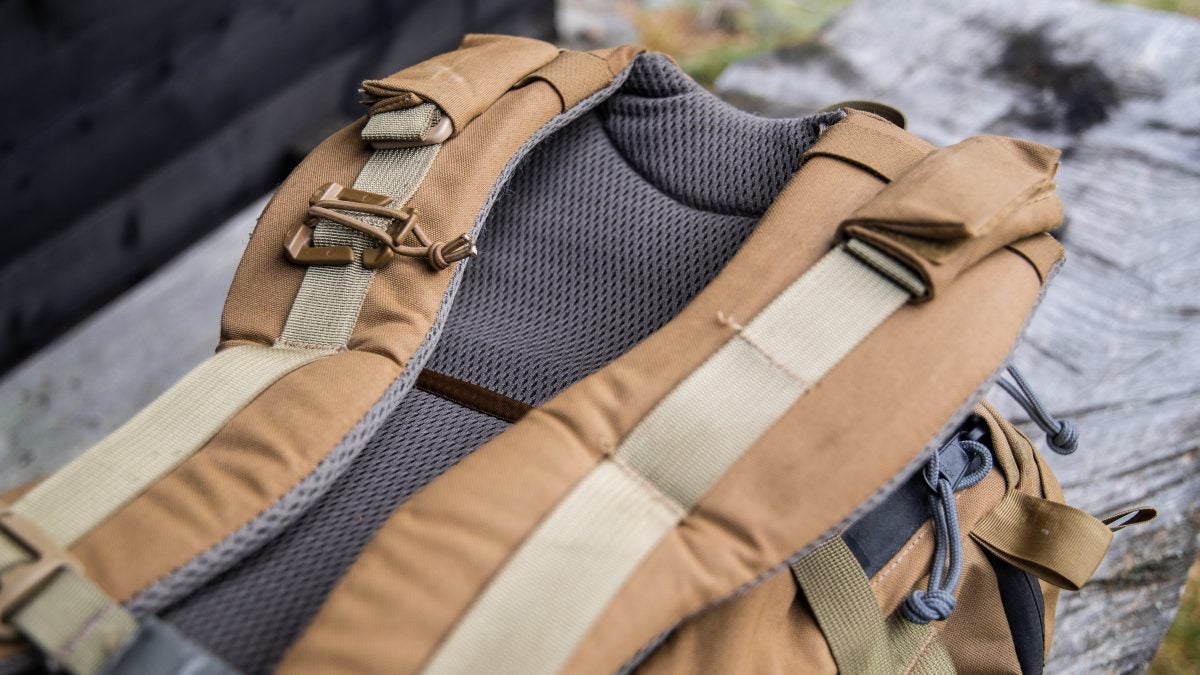 My only issue with this system is that I could not lower the yoke far enough down to fit my frame and I'm 5'9″. This surprised me and I was very disappointing to be honest so most of my time using this pack I would fully collapse the yoke to keep the bag high on my back. Also, the waist belt is very underwhelming on a bag at this price point (this may have been fixed already). There is virtually no padding on the waist belt. You can acquire a set of Mystery Ranch Live Wings for extra padding, but I think they should have come with the bag in the first place. Unfortunately, I did not have a set of them for this review. 
Now that the bad is out of the way let's talk about the good, and there is a lot of it going over on this bag. The Waist belt tucks into compartments beneath the water bottle pockets when not in use. The Yoke is incredibly comfortable! To date, this is one of the most comfortable, conventional harness systems I have ever used. The padded shoulder straps are wide and covered in a breathable mesh on the inside to promote airflow and hinder heat buildup. The same can be said about the padded back panel. The sternum strap is adjustable and in a great location although it has no keeper for the extra strap you will have hanging off of it once you adjust it for your chest. Like most hiking and military-style rucksacks, there are multiple ways to adjust the bag to contour to your back. You have two straps on the top to bring the bag closer or further to your back with waist belt adjustments to more evenly distribute the load of the bag on your hips (if the waste belt reaches your waste). All of these adjustment straps include keepers for your slack which I like. With light to medium loads this pack honestly feels like it's floating on your back when properly adjusted and that's something, I can't say about many other bags on the market.
Mystery Ranch Three Day Assault Pack – Organization 
If you like having pockets with your pockets then the 3DAP might just be the bag for you, but more on that later. Coming in at a decent 32 Liters it also has plenty of room for all your items. While the 3DAP is marketed as a 72-hour bag, from my personal experience I don't think it's big enough to fit this role. If you're talking about just taking three days' worth of clothes plus snacks with no shelter system or extra equipment, then I can see it working, but to me, 32 liters is simply not enough room. 
The exterior of the bag has side PALS webbing which provides lash on expansion to increase carry capacity which is very needed in my opinion. There are also front daisy chains on the front of the pack running vertically. I found there to be a nice addition and I appreciate that Mystery Ranch didn't cover the entire face of the pack with them as they would have been overkill. Weaving in between the daisy chains is two horizontal compression straps to minimize bulk when not fully loaded or to be used to stabilize larger and or longer items on the site of the pack. I used these to support my tripod with good results in my testing.
Moving down we have two side water bottle pockets with drain holes. Not much to report here except they have an elastic band around the opening to keep them closed when on tit use. Very useful for keeping the bag from snagging on doorways or tree branches. 
On the top of the pack, there is a zip for hydration sleeves. All of their accouterments are brought together with the signature 3-Zip design providing ready access to the pack's contents. This is certainly one of the bag's more unique features and it allows the user multiple ways to get into different parts of their bag without moving everything around like in traditional backpacks. There is nothing worse than fishing for a small item on the bottom of your bag from a top loader design. With the 3-Zip design, you only need to pull the main zipper to its bottom-most point and leave the other two zippers in place. This should give you access to the bottom without everything falling out. At the very top of the pack, there are two small admin-style pockets. The lower one is considerably larger than the top one with a mesh bottom while the top one has internal organization slots for pens, wallets, and even M&Ms. 
Moving to the interior of the bag there is a lot to talk about. On the interior sidewalls, there are two internal zip mesh pockets with a flow-through backing. These are in a great location and very easy to access, the mesh is also very well constructed and will not easily rip. 
Next to the Mesh pockets, there are two internal drop-in pockets, sounds redundant but their pockets are awesome. They are tall 500 D pockets that are perfect for placing a water bottle or extra layer into. You can throw a specific item in them and know that it will stay separated from everything else making it infinitely easier to find said item. 
The back of the pack has a reinforced wall lined with very tight PALS webbing. A nice feature for sure, but I found very limited use of this webbing. The one time I did use them was to secure a 35-pound plate to the interior of the pack. Not only did this work incredibly well and kept the weight right and against my back, but it also held tight after a full 19-mile ruck march. After removing the weight from the PALS webbing I was amazed to see that the stitching was fulling intact with no frays. If this does not speak to the quality of the bad I don't know what does. 
The next pocket in the pack confused me for the longest time. Right below the interior PALS webbing, there is a 6" X 3" pocket with two sets of compression straps above it. At first, I thought it was a place to fix a large radio system and I'm sure that you could use it for that but I believe it's for holding a rifle. You would place the buttstock of the weapon in the pocket and then strap it down with the compression straps, then stick the reaming part of the rifle through the previously discussed top zip. I don't believe the modern versions of the 3DAP come with this feature and I can understand why most people will never use it and it will mostly just be in their way if they are trying to store a laptop in the bag. That being said it's still a noteworthy feature.
Mystery Ranch Three Day Assault Pack – What's Great
500D and build quality are second to none. 

Built-in America 

Lifetime warranty 

Very comfortable padded shoulder straps with adjustable harness 

Well suited to carry large tripods or firearms 
Mystery Ranch Three Day Assault Pack – What's Not
Pricy, But this kind of quality doesn't come cheap 

Cheap waste-belt 

Mis-Marketed, not big enough for 72 hours of sustainment in my opinion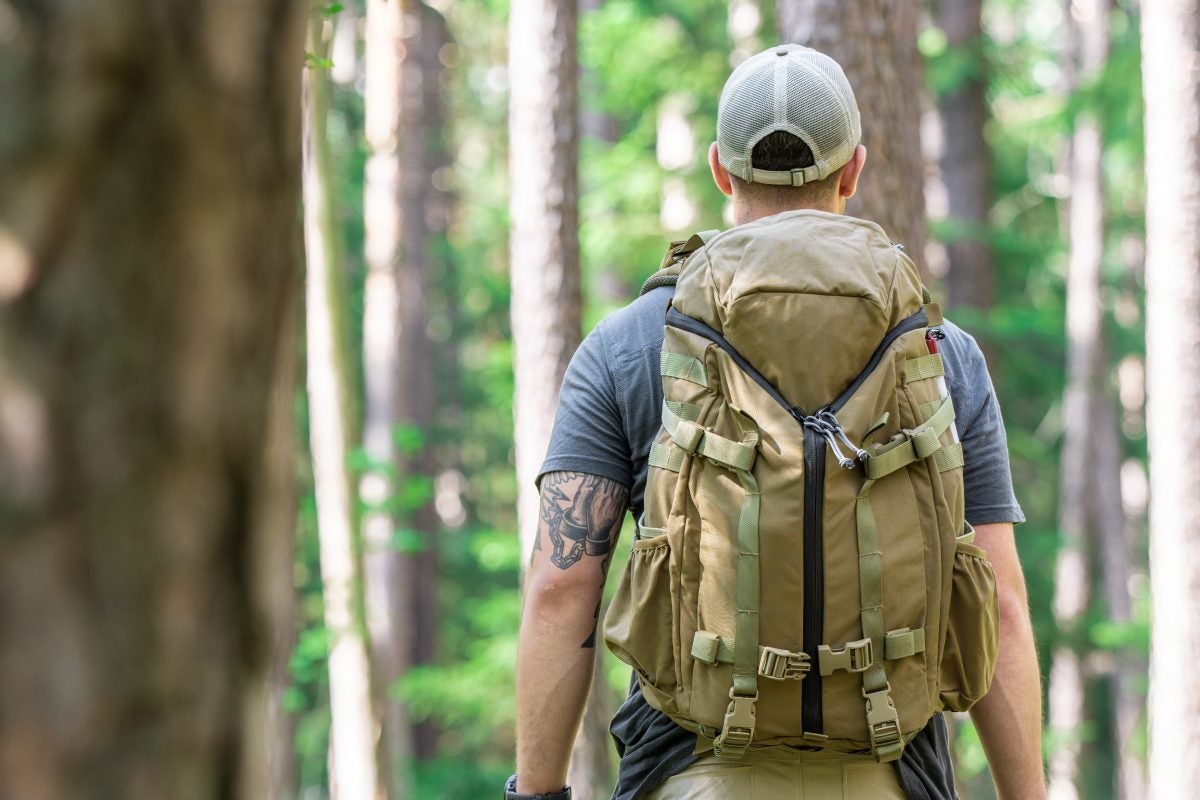 Mystery Ranch Three Day Assault Pack – Conclusion 
All in all, the Three Day Assault Pack by Mystery Ranch is a kick-ass, built-in America, gear hauler. This pack is extremely capable for almost any outdoor adventure whether it be a day at the range, an overnight hiking, or a busy day in the city, the 3DAP will not let you down. If anyone reading this review notes clear differences in their newer 3DAP, please comment below, I'd like to know what has changed in the design in the last 12 years.