CZ-USA's New 600 Alpha Rifle Series – The New Standard
Paul B. 08.24.22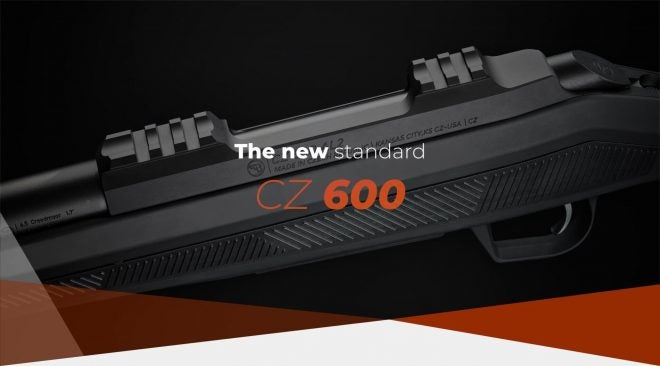 The 600 Alpha is CZ-USA's new highly versatile bolt action rifle that blurs the line between bench rest and hunting. All models are equipped with a cold hammer forged barrel that is threaded for suppressor use and a lightweight aluminum receiver. Model weight depends on the cartridge, but they range between 6.6 Lb for the .223 Rem and 7.9 Lb for the 6.5 PRC. The weight for the .300 Win Mag model is not yet listed. The 600 Alpha appears to be heavy enough to enjoy shooting, but still light enough to carry in the woods easily.
"The Alpha was designed as the rifle that can do it all and we guarantee it can get it done in sub-MOA style. The light-weight aluminum receiver balances the semi-heavy barrel for a combination that won't weigh you down while being very tolerant to a wide variety of loads. Versatile, durable, and reliable, the Alpha gets it done."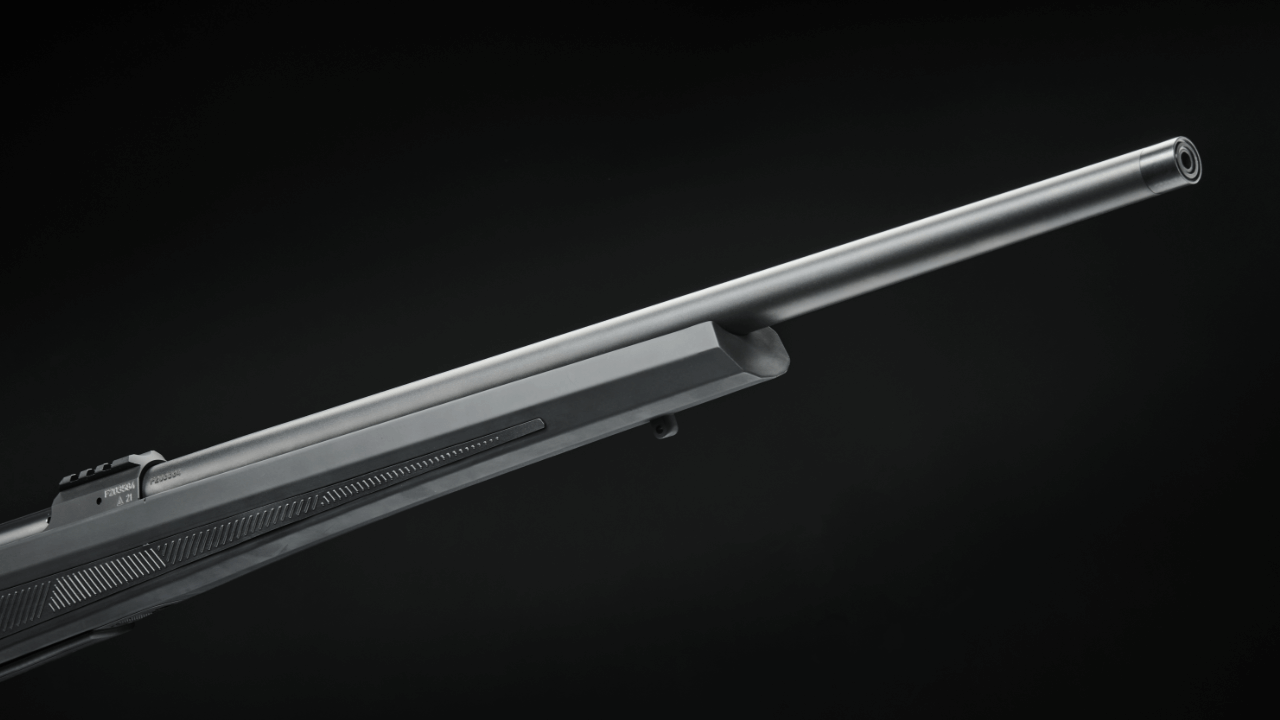 CZ 600 Alpha – Features
Aluminum receiver
Three action size options – 9 cartridge chamberings
Barrel: semi-heavy; cold hammer-forged; threaded muzzle
Sub 1-MOA, at 100 m guarantee
Short Extractor Controlled Feed
Two-position safety. On -bolt opens w/safety on
Adjustable trigger – no disassembly needed (4-positions)
60 Degree bolt throw
Picatinny rail scope base
Magazine fed with magazine lock (optional use)
Ability to top off magazine through the ejection port
Cocking Indicator
Silent Safety
CZ 600 Alpha – Specifications
Chambering: 223 Rem, 224 Valkyrie, 7.62×39, 308 Win, 6 CM, 6.5 CM, 6.5 PRC, 30-06, 300 Win Mag
Rate of Twist: 1:7, 1:9.5, 1:6.5, 1:7, 1:7, 1:8, 1:10, 1:10
Magazine Type: Detachable
Magazine Capacity: 5, 3 (300 Win Mag, 6.5 PRC)
Stock: Black Polymer, American-Style
Length of Pull: 14-inches
Sights: No Sights, Integrated Picatinny-style Rail
Barrel: Cold Hammer-Forged, Suppressor-Ready
Barrel Length: 18″, 20″, 22″, 24″
Trigger Mech: 4-Point Adjustable
Overall Length: 37.12″, 40.15″, 42.16″,43.05″
Safety: Vertical 2-Position
MSRP: $749.00
The included stock on the 600 Alpha is another interesting feature of the rifle. Being a more modern design than most traditional hunting rifles, the grip is more akin to PRS rifles but should work well for hunters that are in the market for a rifle that is as much at home on the bench as it is in a tree stand. The trigger is CZ-USA's patented design allowing adjustability from 1.3 Lb – 3 Lb. For additional information and specifications, visit the 600 Alpha product page. What do you think of the new 600 Alpha? Let us know in the comments section below.