Snomaster LP65 and ZBC-15D Automatic Ice Maker
Doc Rader 08.25.22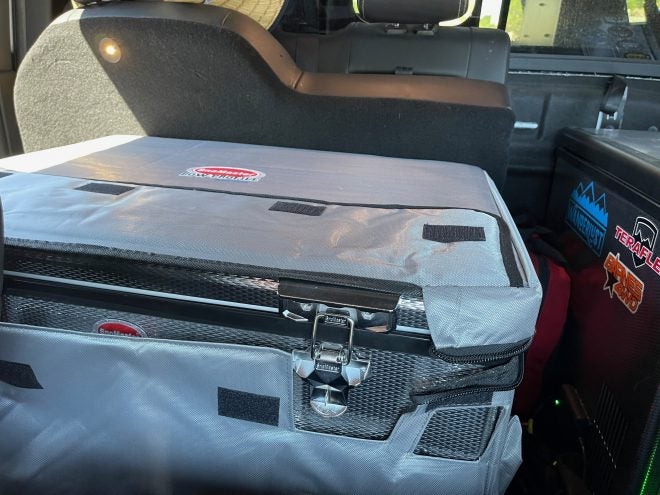 For years I only took shelf-stable food with me into the backcountry because I was normally on foot–fresh was just not an option. As I have changed how I interact with the outdoors, I have also changed how I manage food.
Technology has allowed us way more flexibility in our ability to manage food–either through better materials for coolers, or the use of actual appliances.
I still use freeze-dried meals in some contexts, but I have moved to carry a 12V fridge with me most everywhere I go. Read on to learn more about the specific models I eventually settled on.
Good day everyone and welcome to a new installment of AllOutdoor's Off-Road and Overlanding series brought to you by onX Offroad--mapping software for all your adventures.
Upgrading from freeze-dried meals
Coolers were the big thing when I started doing more base camp sorts of things. We had a lot more opportunities for better meals because we could bring things like burgers and steaks and, of course, frosty adult beverages. But you are limited by the method of cooling: ice.
There are plenty of upgrades to coolers from the old school "Coleman" or styrofoam cooler, and the new materials can keep things cold for days and days, assuming you are not constantly opening the cooler for access.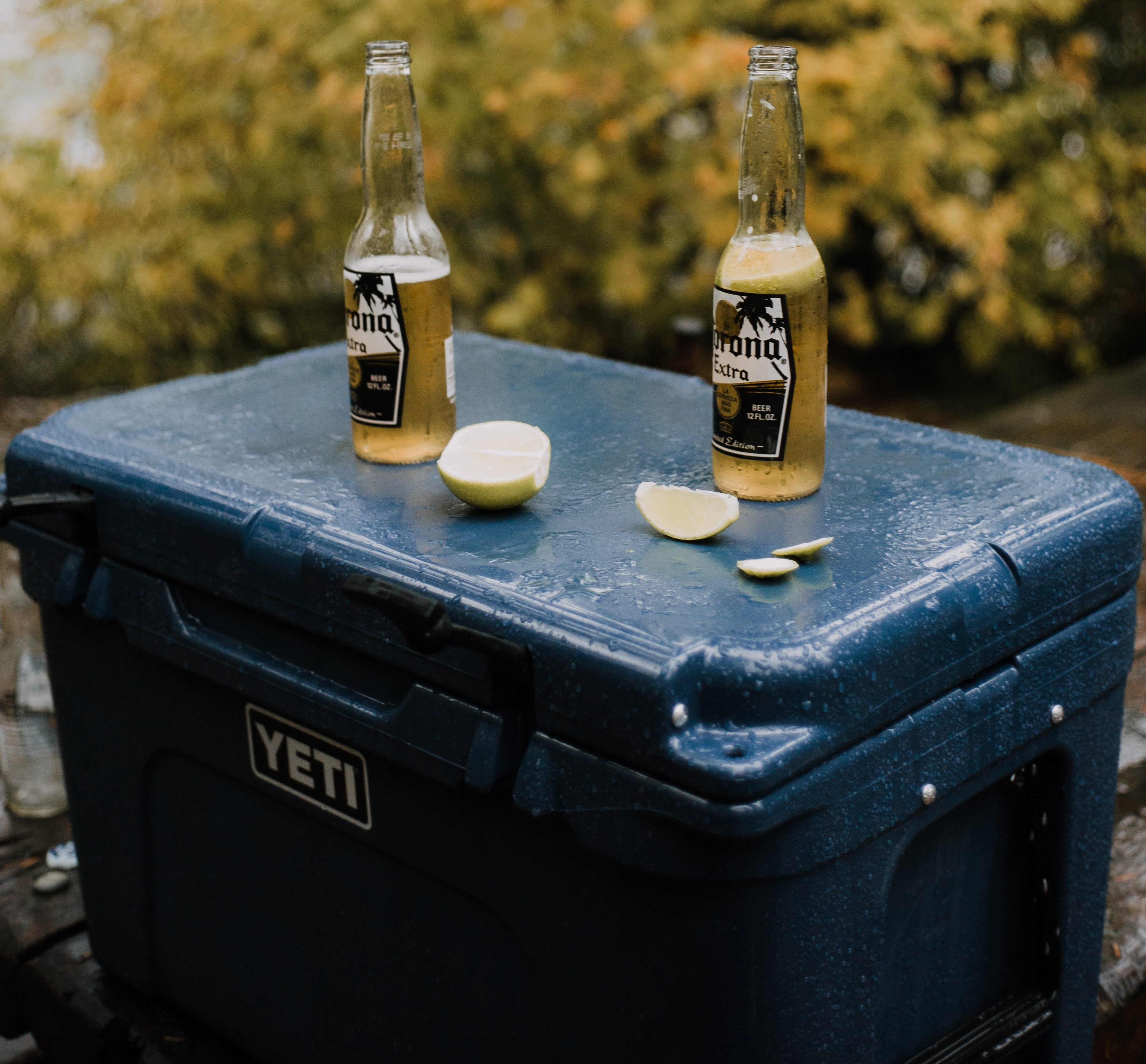 No more wet, soggy bread
12V fridges (and freezers) don't save you a ton of space over ice-based coolers simply because they require a compressor and all of the bits for that, along with control panels, etc. What you gain is a reduction in the byproduct of ice: water.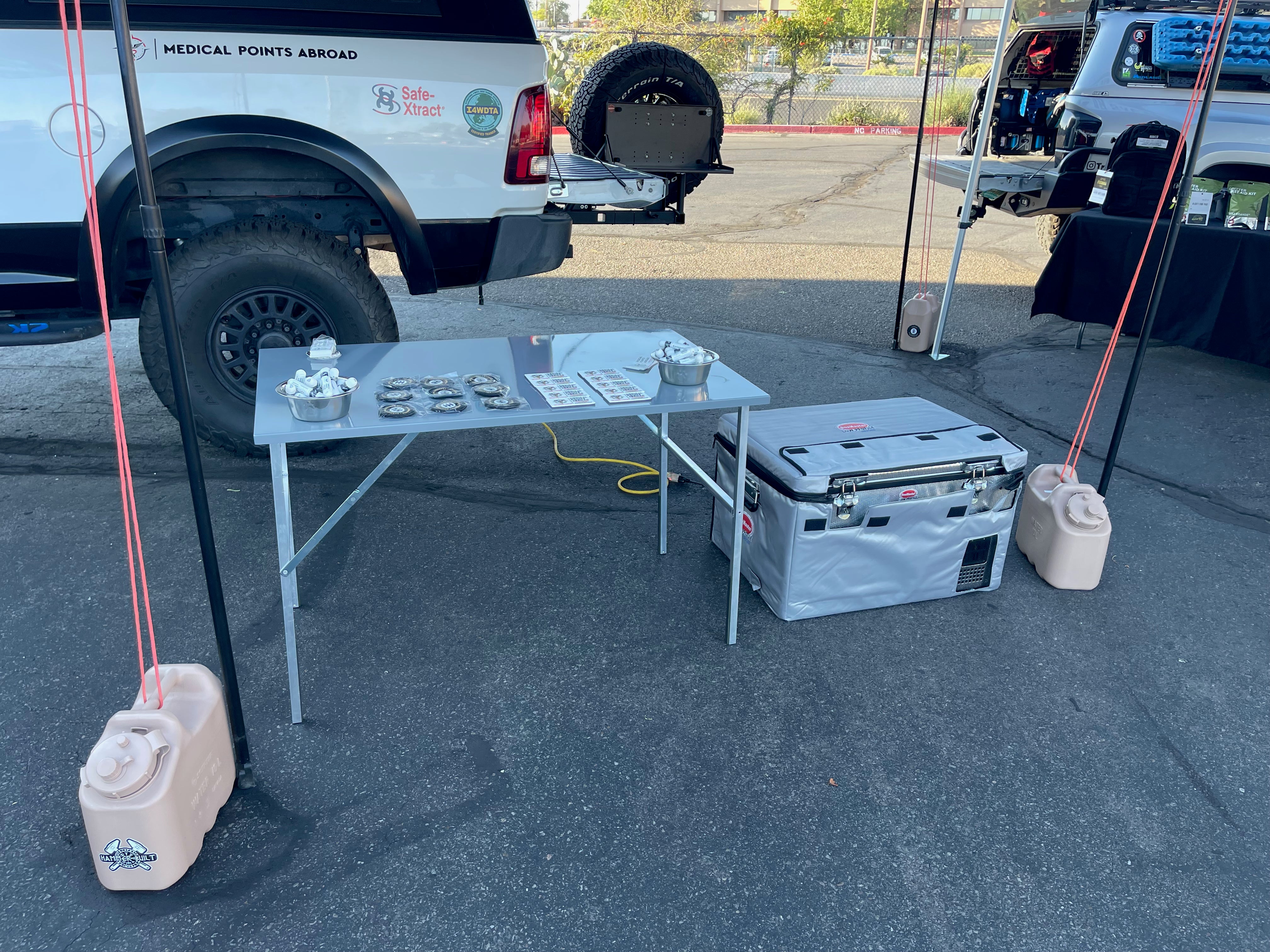 I can't tell you how many times I've gone to make lunch and found some ingredients were not stowed correctly (zip locks closed, lids secured) and put back in the cooler. This lack of attention to detail allowed water to get into the foodstuff and all but ruin some of it. Tortillas soaked in water for several hours do not make for good burritos.
12V fridges eliminate this problem. At most, you have a little condensation. But it is no different than the appliance in your kitchen.
What do I need to use one?
One of the issues with portable fridges/freezers is that they need the power to run the compressors to keep things cool. No power == no active cooling. Some brands/models of fridges consume more power, especially the bigger they get and colder you want to keep food.
The SnoMaster line is generally on the more efficient side of brands, and many of the models come with (or have available) a "transit bag," which is an additional insulating layer. This can help maintain the temp inside the fridge, but it is not so powerful as to add days.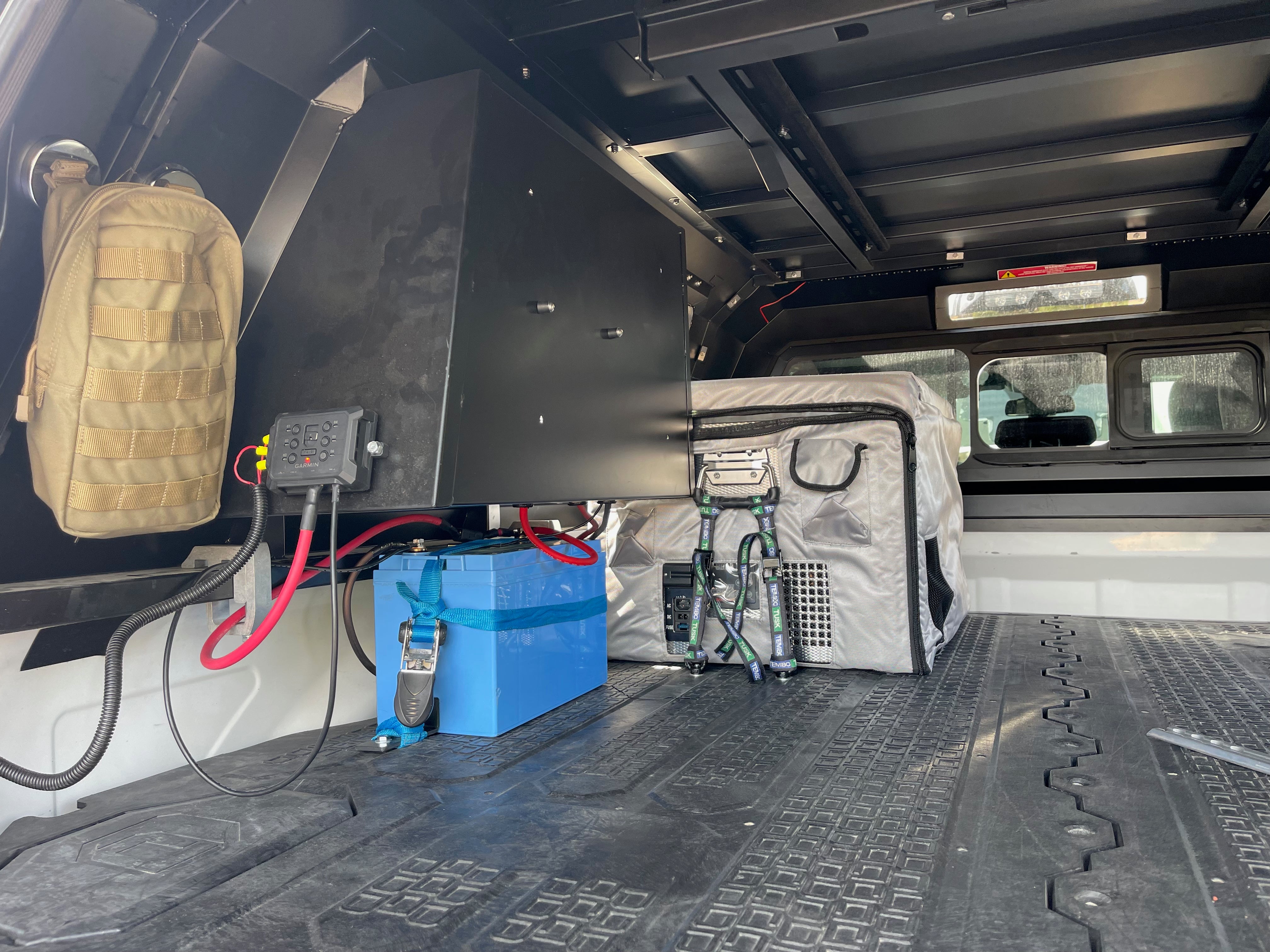 The biggest thing you can do is to pre-cool anything you put in the fridge (or plug it into 120AC in your house before going on a trip) and only open it right when you need it. Don't pop the top and constantly go fishing around. If you want to restock water, don't grab a case that has been sitting out in the sun and put it all in there. The fridge will have to work overtime to cool all of that stuff.
The SnoMaster LP65 Fridge
The LP65 is a low-profile, single-compartment, single-zone fridge/freezer. It will run on AC or DC, and is made of stainless steel (the cabinet, hinges, locks, and handles). It features a lid-open alarm to remind you that you forgot to close it.
It comes with a transit bag and a remote that lets you monitor the temp. The remote is great if you have the fridge in the back of a truck because it will let you know there is a problem before you reach the point of food spoilage. The remote makes a super annoying beep when the fridge loses power and allows you to remotely adjust the temperature.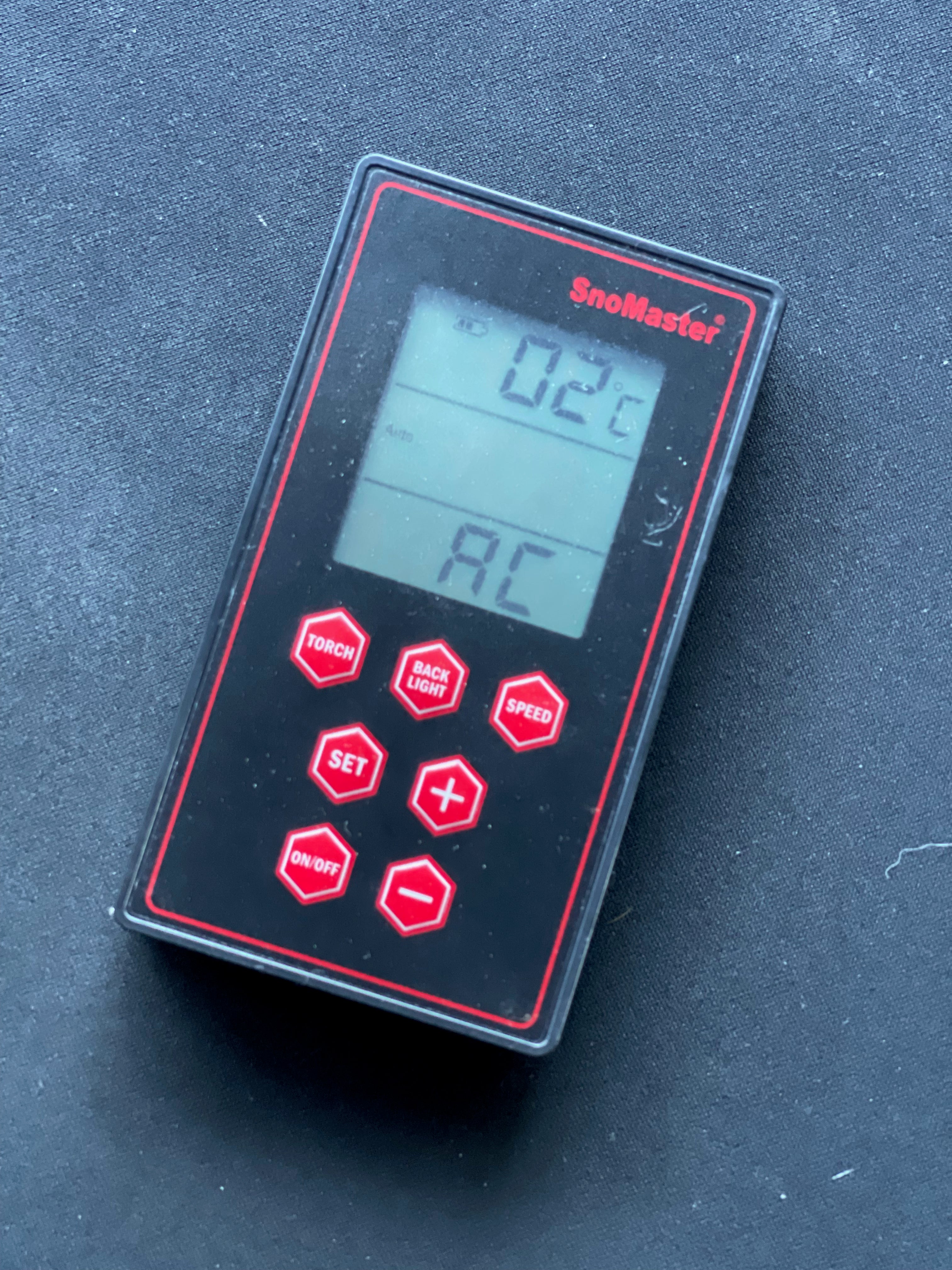 The LP65 comes with three baskets that you can use to organize groceries. You can set the temp from -8ºF to 50ºF. It is low-profile, designed to sit under tonneau covers, and comes with a 5-year compressor warranty.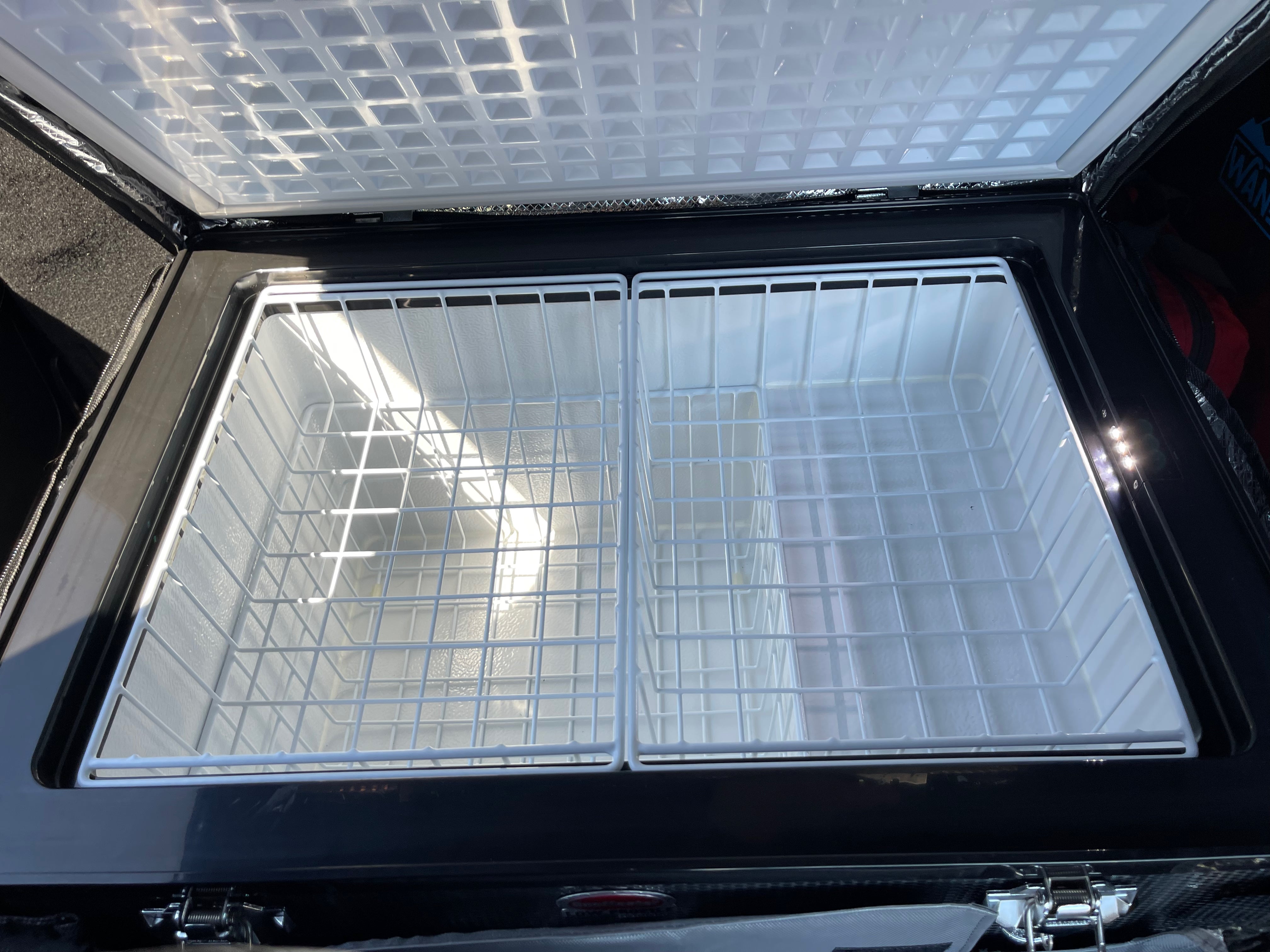 Size: 29.724. x 17.91 x 22.04″
Capacity: 68.68 Quarts, 65.0 Liter (Single, compartment, single zone)
Running Current: 2.5, 5 or Variable @ 12 V DC, average run time 12 hours in 24
Power Consumption: 66 watt
Weight: 69.45lbs, 31.4Kg
You mean I can actually make ice?
You can hard freeze as matter of course in the old school fill-a-tray-with-water-and-put-in-the-freezer method. SnoMaster also sells a dedicated ice maker (the ZBC-15D) which I got for my birthday a couple of years ago. This ice maker will produce a dozen "bullets" every 8-10 minutes.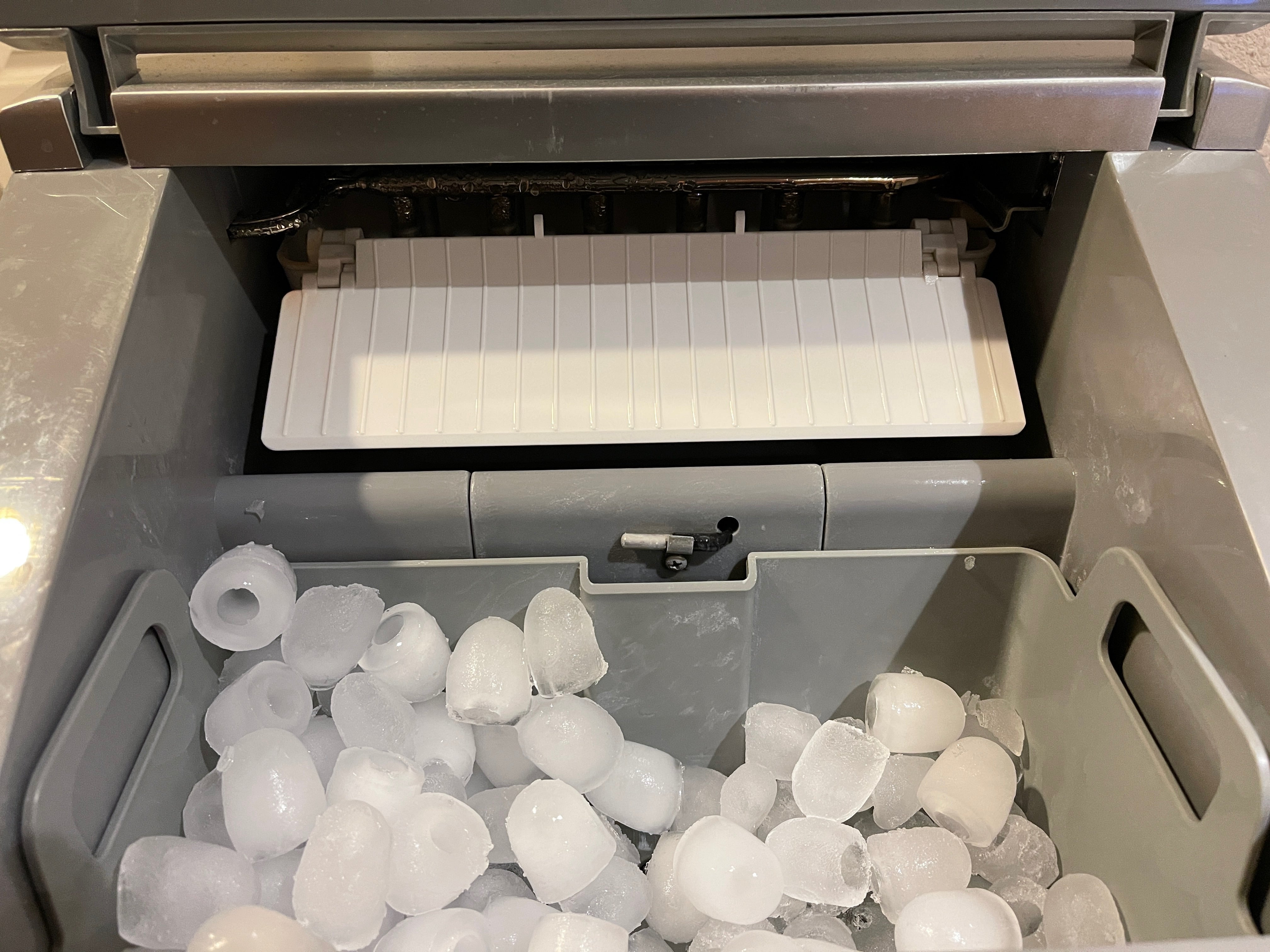 The system is so good my wife stole it for use as the main ice maker in the house. When I go on longer trips or to shows, I either have to steal it or make some kind of unbalanced trade. I'd just buy another one, but they do not come cheap–MSRP is just under $950 (though at the time of writing, you can find them around $500. You can find them at: https://www.snomasterusa.com/product/ac-dc-automatic-ice-maker-zbc-15d-33lb/
110 V AC, will run on a 1000 Watt inverter
33 Lb / 15kg ice maker
Size: 14.17 x 15.67 x 16.3″ 365 H x 390 D x 415 H
4Lbs Ice Storage
You don't know what you are missing until you have had fresh, amazing ice (not tainted by being in a cooler with grubby hands and leaking meat containers). Yeah, yeah, it is the ultimate in decadence. But I also justify it for medical reasons. Maybe I need to make ice packs for a sprained ankle. Or rapidly cool someone that is having a heat emergency. I just happen also to use it to keep my beverages frosty.
Final thoughts
While there is still a place in my off-road and Overlanding setup for a cooler with ice, being able to keep food cold using the power of the sun is a huge game-changer.
They are more expensive, and you need more infrastructure to maintain and run them (which also adds cost and more maintenance), but the benefits outweigh the downsides in my opinion. And we've been able to use our setup as a backup for problems with our "in-home" freezer. Also, the ice maker, while most definitely a luxury, is an awesome addition to tailgating and modern bougie "glamping."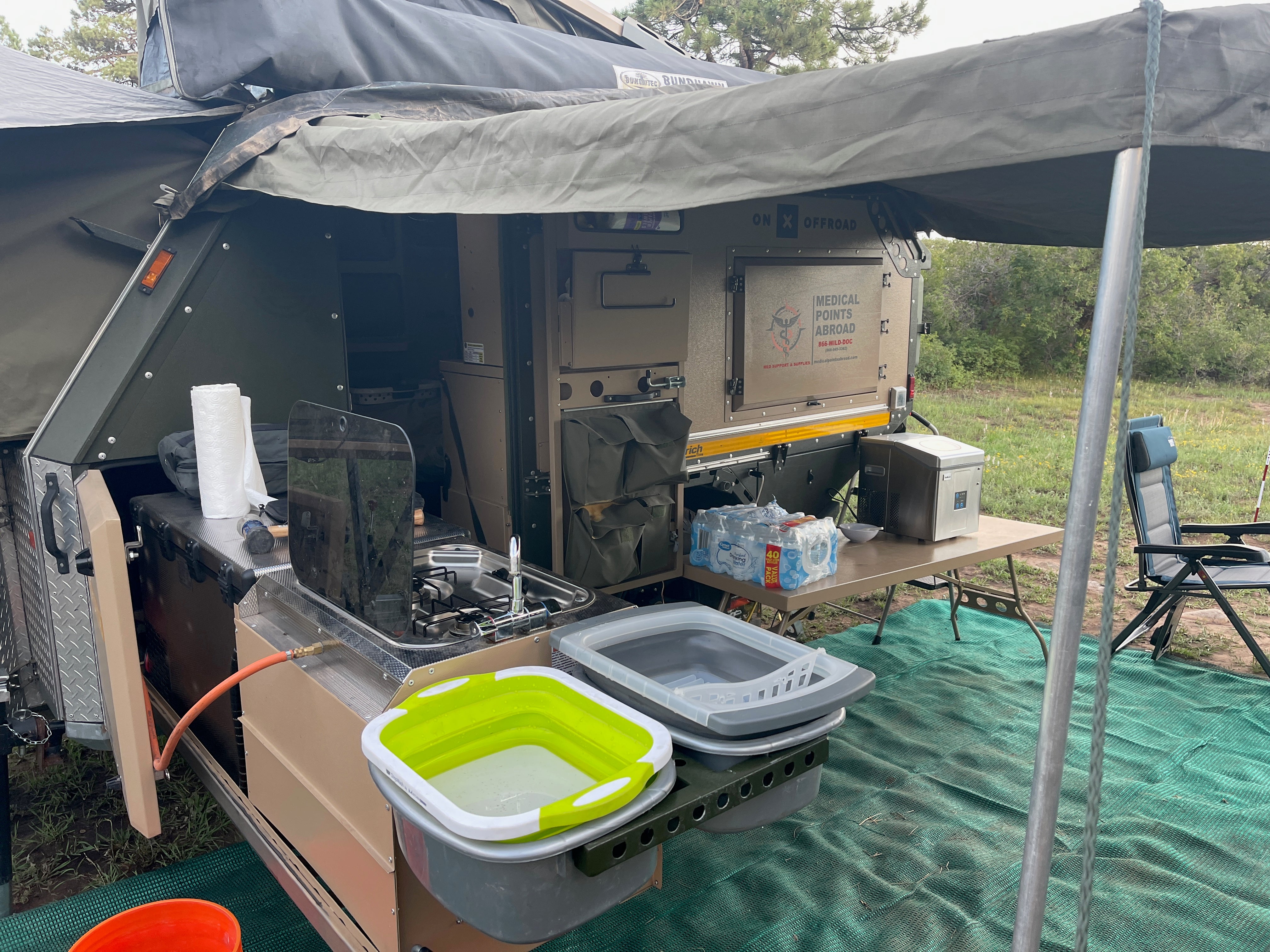 If you've integrated a fridge/freezer into your backcountry setup, let us know in the comments.
Check out all of SnoMaster's line at: https://www.snomasterusa.com/
Off-Road and Overlanding is sponsored by
To subscribe, visit: https://subscribe.onxmaps.com/offroad/purchase/membership