Navy Arms Now Importing FRF2 French Sniper Rifle
Eve Flanigan 08.29.22

Navy Arms and its affiliate companies, Old Western Scrounger and Europtics, are now importing and reselling surplus stock of a modern classic, the French FRF2 bolt-action sniper rifle. The rifle is chambered in 7.62x.51 (.308 Winchester) and was designed as an improved version of the French MAS 36, with the same chambering. In the '90s, it was a cutting-edge precision rifle, and still should perform well for hunting or nostalgic range days. As a collectible, these original rifles and the trappings included hold value also.
In appearance, the FRF2 has a combination of classic and industrial design, and foreshadows the transition to today's typical rifles. The simple wooden stock is not unlike that of any classic hunting rifle. But, there's a unique pistol grip, also wood. From the receiver forward, the FRF2 is heavy, steel, and would not look out of place mounted on a ship's bow.
Rough and tough in appearance, the FRF2 was designed for accuracy and reliability in harsh conditions. Its action is a clone of the MS-36, with dual rear locking lugs, a large flat spring extractor, and fixed ejector. Ease of disassembly and cleaning are a given. Its free-float barrel is topped with a muzzle brake that the shooter can fine tune to their liking. A shroud around the barrel and part of the receiver prevents the rifle from issuing a heat signature and thus be less detectable by night observation devices.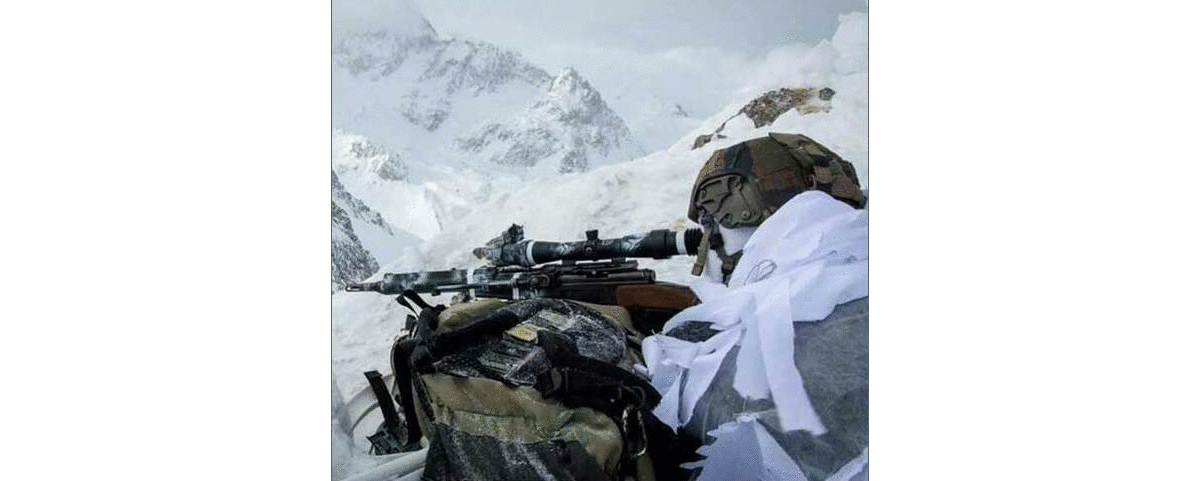 Practicality is built in, literally, with an integrated bipod that folds into a sleeve around the barrel, allowing the FRF2 to hang from the bipod rather than rest on it, keeping the rifle mobile but stable. And if resting on some object is what's called for, the bottom of the handguard is flat just for that purpose.
All the rifles being sold from this surplus haul have been used by French military or police, and have some degree of wear. All are guaranteed to be fully functional. Purchasing an FRF2 from Navy Arms also includes the bipod, two 10-round magazines, a Picatinny rail scope mount, two each of cheek risers and buttstock spacers, a two-pocket magazine pouch, a take-down pull with pull-through carry pouch, a barrel pull through with brass lead, oil bottle, field bag, and manual.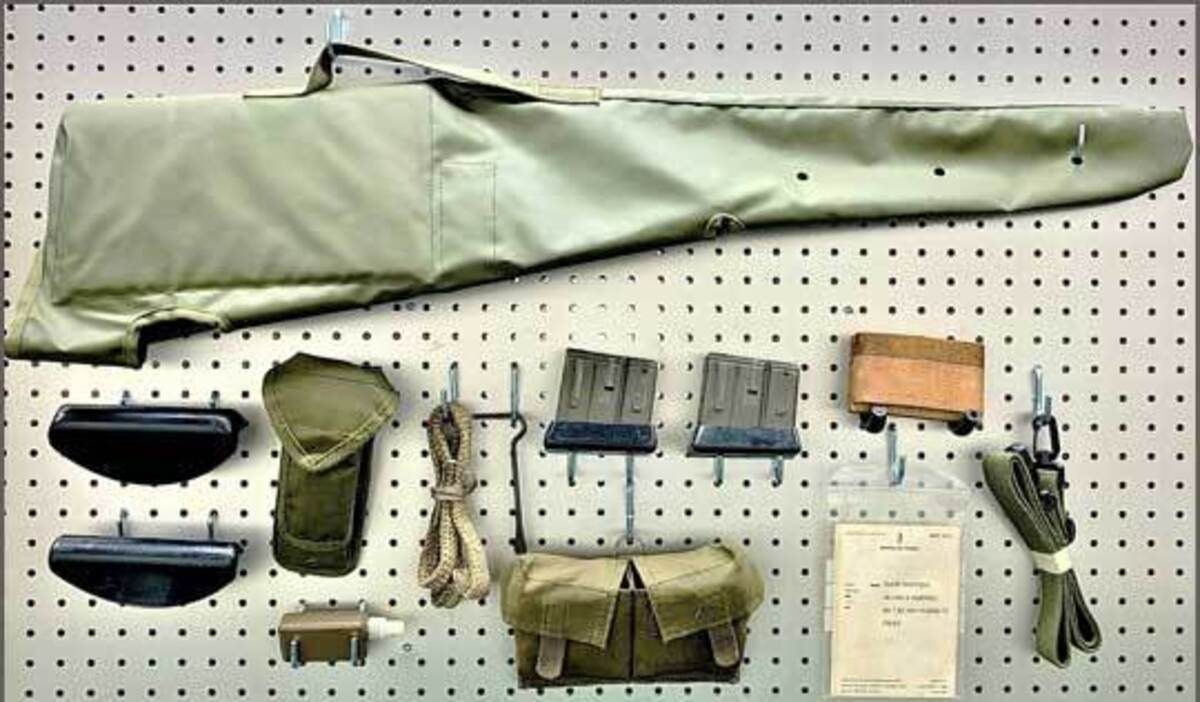 Navy Arms French FRF2 7.62×51 NATO Specs
Caliber:  .308 Win/7.62×51 NATO
Weight:  Approximately 11 pounds
Rifle Overall Length:  45.5 inches
Action:  Bolt Action
Safety:  2-position switch in trigger guard
Barrel Length:  24 inches
Stock:  Wood stock with wood pistol grip
Scope Mount:  Picatinny scope mount included
Magazines Included:  (2) 10 round magazines
Iron Sights:  Yes
Handedness:  Right Hand
Get ready to dish out a collector's price if you want to add an FRF2 to your life. Prices begin in the low $7000s.