Sig Sauer's Buckmasters Rangefinder and NEW 10×42 Binoculars
Paul B. 08.30.22

Sig Sauer's partnership with Buckmasters has given hunters an entire lineup of quality, value-oriented products. Two of which are the new Buckmasters Binoculars and 1500 Rangefinder. While at the Sig Sauer booth at the Buckmasters EXPO, I got a chance to try out both the binoculars and rangefinder. I was pleasantly surprised at the quality Sig was able to achieve at the prices these are offered at.
Buckmasters 1500 Rangefinder
Released in 2021, the Buckmasters 1500 laser rangefinder is not a new product but is gaining popularity through bundle deals offered by Sig Sauer and their retailers.
The rangefinder will provide lightning-fast ranging performance in a vivid red illuminated display optimized for low-light hunting. As an extra value, the rangefinder can be used in "Buckmasters Mode" which comes equipped with 8 onboard ballistic groups, so the rangefinder can indicate which Buckmasters BDC holdover dot to use in your riflescope.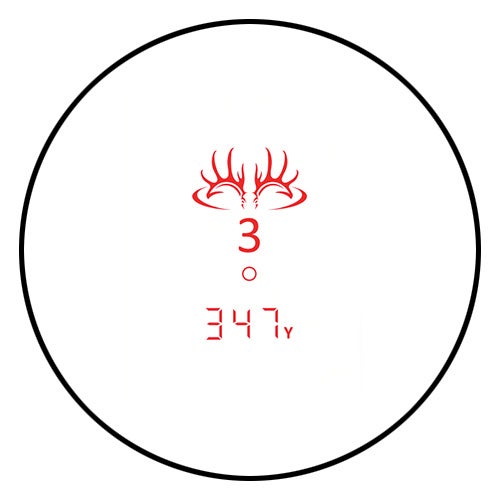 6x Magnification
22mm Objective Lens
5 degree field of view
18mm eye relief
9" overall length
4" overall width
2 oz
IPX-4 waterproofing
600 yards Range on Deer
800 yards Range of Trees
1500 yards max reflective
The Buckmasters 1500 Rangefinder does not have the full capability of the KILO series with rifle profiles and programmable ballistics, but it does have an impressive ballistic group option for calculating bullet drop on ranged targets when paired with a Buckmasters riflescope BDC reticle. With a total of 8 predetermined ballistic groups for popular hunting calibers and muzzle velocities, chances are there is a ballistic group that will match your hunting setup. Too see all available calibers and projectile weights included in the eight groups, see the owner's manual on Sig Sauer's webpage.
New Buckmasters Binoculars 10×42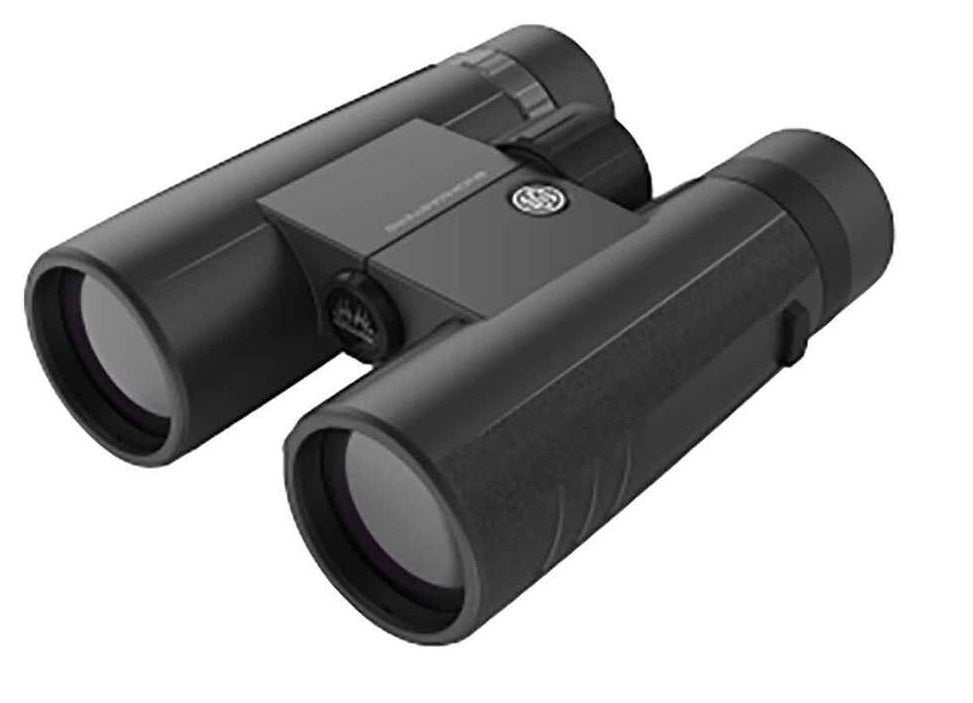 The Sig Sauer Buckmasters Binocular provides superior image quality and low light performance. The Buckmasters binocular is tripod adaptable, and features three position adjustable eyecups and an anodized aluminum diopter ring. The Buckmasters binocular produces a bright and clear high-contrast image with true color across the entire field of view.
Features
BAK-4 prism
Superior image quality and low light performance
Three position adjustable eyecups
Custom binocular harness strap included
Tripod adaptable
IPX7 rated
1.46 lbs
For a simple and affordable pair of binoculars, the Buckmasters 10×42 has impressive glass. Focus knob is easily adjustable with just the right amount of tension to not accidentally lose your set focus and the same can be said for the accurate feeling diopter rings. The body is light and nicely textured for grip and comfort. The MSRP on the Buckmasters 1500 Rangefinder is $152.99 and can often be found bundled with Sig Buckmasters riflescopes for a nice discount. The Binoculars are new to market and appear to have an MSRP of $189.99 but a much lower street price from retailers.