Prairie Dogs Beware: The New 5.7x28mm LC Carbine Has Arrived
Luke Cuenco 08.30.22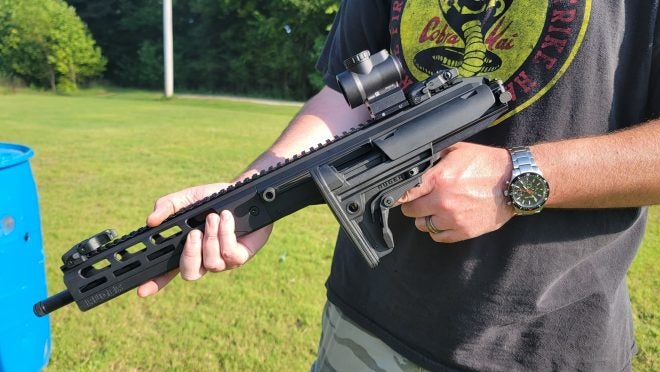 Ruger is continuing its ongoing war against plagued prairie dog populations with the introduction of the new Ruger LC Carbine chambered in 5.7x28mm. Jokes aside, whether you're looking for something to take out farm pests or you just want something compact and flat shooting to take along with you on your daily outdoor adventures, the new Ruger LC Carbine is worth taking a look at. This new offering from Ruger comes packed with lots of user-friendly features, magazine compatibility with the Ruger-57 pistol, and of course legendary Ruger reliability and durability.
More from Ruger @ AllOutdoor.com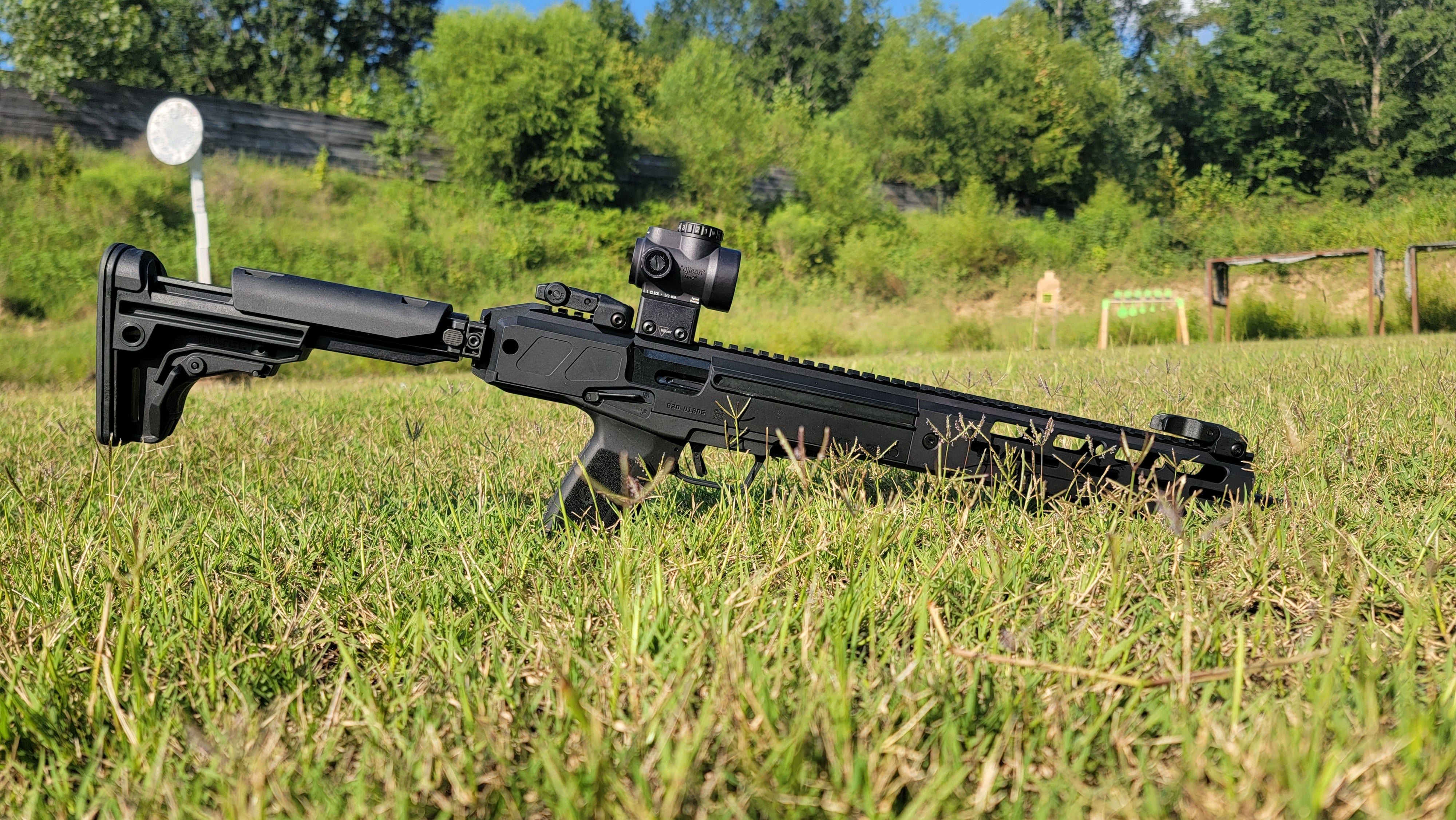 Prairie Dogs Beware: The New 5.7x28mm LC Carbine Has Arrived
Sturm, Ruger & Company, Inc. (NYSE: RGR) is excited to introduce the lightweight, compact Ruger® LC Carbine™ chambered in 5.7x28mm. The compact nature of this carbine owes to its bolt-over-barrel design and feeding through the grip. The Ruger LC Carbine has a full 16.25″ barrel, features a reversible side-folding stock adjustable for length of pull, and is compatible with Picatinny rail-mounted accessory stocks. The stock and Rapid Deploy adjustable sights can be folded for storage.

Utilizing the same magazines and controls as the innovative Ruger-5.7™ pistol, the LC Carbine is the ultimate range companion. Even when using typical 40 grain 5.7x28mm jacketed bullets, this high-performing carbine's felt recoil is comparable to a .22 LR. Like the Ruger-5.7 pistol, the LC Carbine utilizes Ruger's safe, reliable and proven Secure Action™ fire-control mechanism that combines a protected internal hammer with a bladed-safety trigger that has a short, smooth pull, clean break and positive reset. The fluted, nitride-coated alloy steel barrel is durable and lightweight and allows for the attachment of standard muzzle accessories.

Ruger President and CEO, Chris Killoy, took time out at the range with the new LC Carbine and says, "I can't describe how ergonomic the LC Carbine feels in your hands. You have to experience it on the range to really appreciate how it balances and moves. The controls are intuitive and conveniently located, and the lack of felt recoil makes it hard to put down."

Made in the USA of strong and lightweight materials, the Ruger LC Carbine is ideal for the range, backpacking, small game, or anywhere a versatile and reliable carbine is appreciated.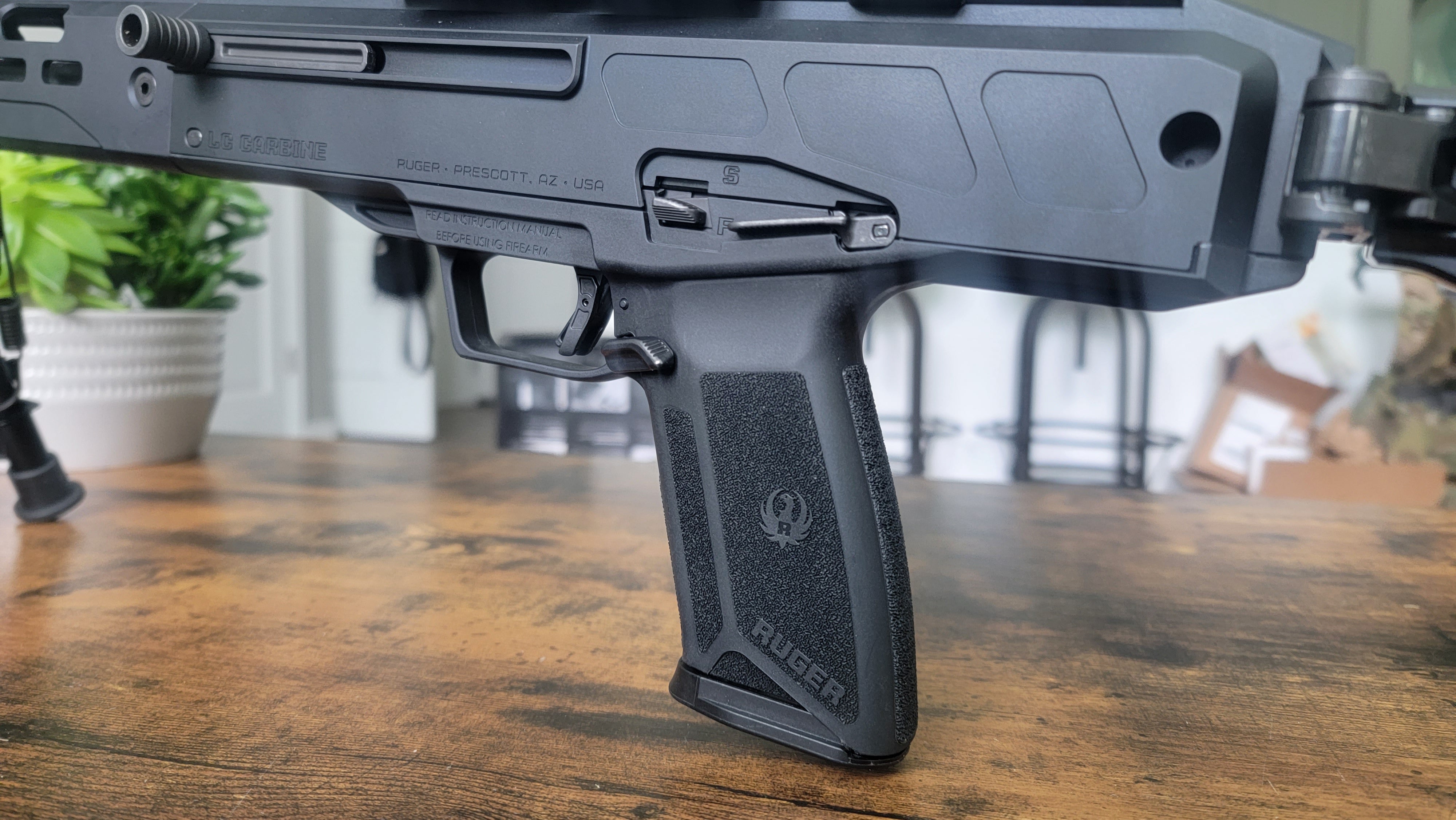 The FN 5.7x28mm cartridge is well loved for a great number of reasons. On the tactical application side of things, the round is great at penetrating soft body armor when the correct projectiles are used. When applied to hunting, the round turns out to be a great asset in the varmint hunting world for its flat shooting nature, and high velocity making for great terminal performance on soft targets. The new Ruger LC Carbine is available now for just under $1000 MSRP and should start showing up on gun store shelves in the coming weeks. For more information, you can visit the product page for the LC Carbine here.