NEW Springfield Armory 1911 DS Prodigy AOS (Agency Optic System)
Adam Scepaniak 09.01.22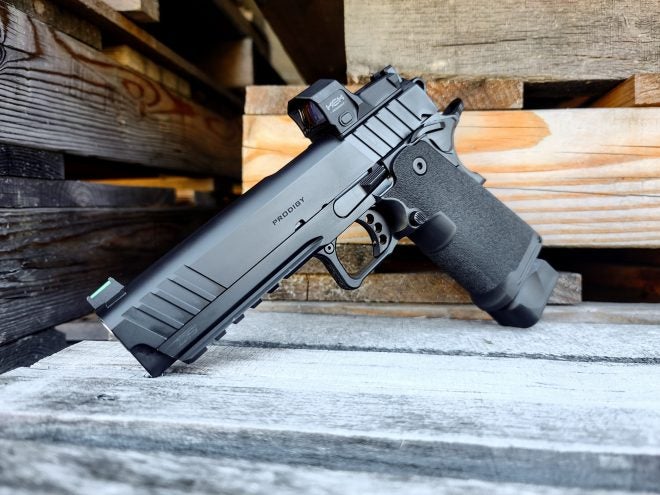 Springfield Armory has kept an absolute show-stopper under their hat for months, but it is finally here! They announced today the NEW Springfield Armory 1911 DS Prodigy 9mm handgun with an AOS (Agency Optic System) plate system to mount all of your favorite, modern micro red dots. This double-stack, 1911-style handgun looks like an absolute beast at a significantly lower price-point than other 2011 and double-stack 1911 models on the market today!
Springfield Armory Coverage on AllOutdoor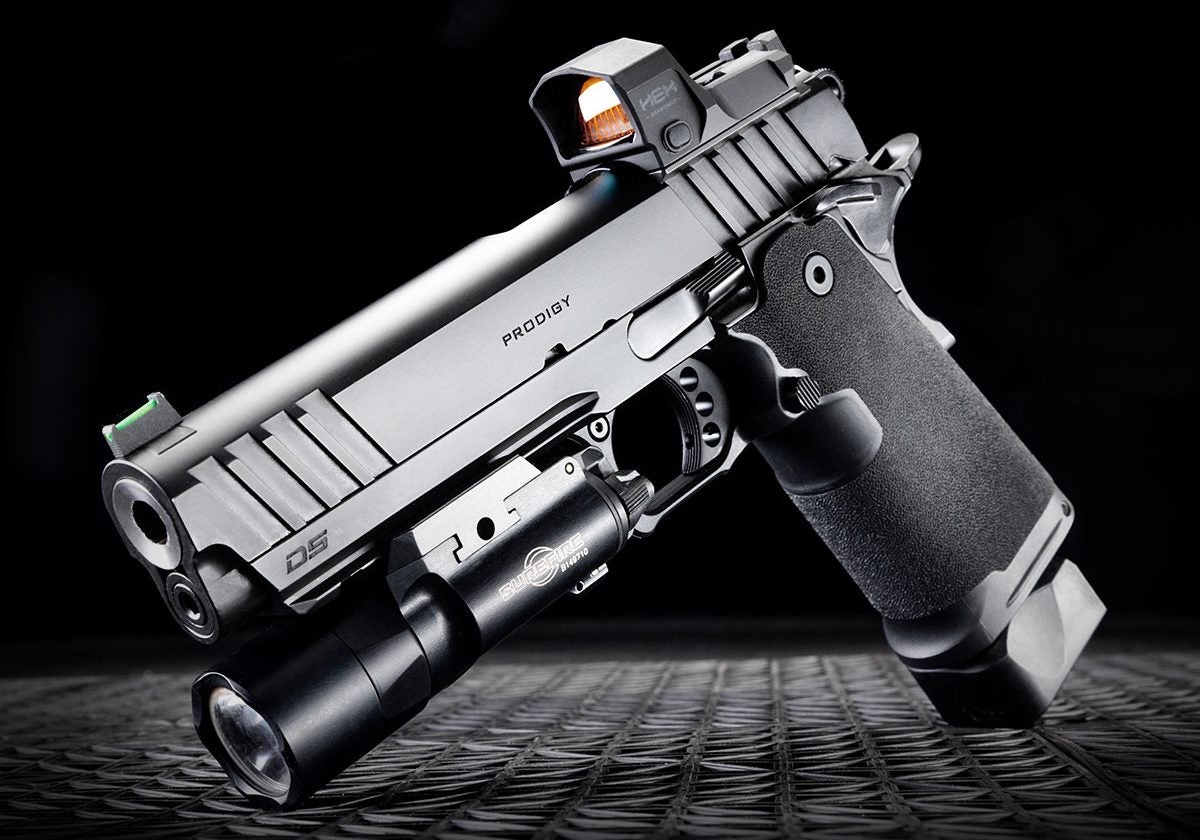 This pistol is a high-capacity, high-speed, low-drag, hot rod of a handgun. You have factory 17+1 and 20+1 magazines out of the box with an option to buy an even higher capacity 26+1 magazine direct from Springfield Armory as well. The fitment from the slide to the barrel to the frame is as tight as you could possibly imagine yet it is as buttery smooth as hot butter on toast on Sunday morning.
The Prodigy™ from Springfield Armory takes the proven 1911 platform and enhances it with double-stack capacity and a performance-driven feature set. Reconfigured around a double-stack magazine, the Prodigy's polymer grip module mounts to its forged steel frame offering capacities of 17+1 and 20+1. Optics ready with an ambidextrous safety and picatinny rail the Prodigy combines the most beloved characteristics of the 1911 with modern capacity for unrivaled performance.
At this time of the announcement, there are 4 different options to select from for you to purchase. You can either get a more carry-able 4.25″ barrel length or the full-size 5″ barrel option. Within each of those sizes, you can choose to get a Hex™ Dragonfly™ red dot optic mounted on your firearm from the factory. The pricing will vary from $1,499 – $1,699 depending on which configuration you choose.
For anybody who wants the surgical accuracy of a 1911 with more capacity, the NEW Springfield Armory 1911 DS Prodigy AOS 9mm looks like a game changer. When competing pistols cost $3,000 – $5,000 and they do not offer anymore features it begs the question of why even chase those handguns? I, for one, am extremely excited to get this gun out to the range, test it out, and report back to all of you. As always, let us know all of your thoughts in the Comments below! We always appreciate your feedback.