New Gunfire Kit 2.0 Safety Glasses from Bolle Safety
Luke Cuenco 09.12.22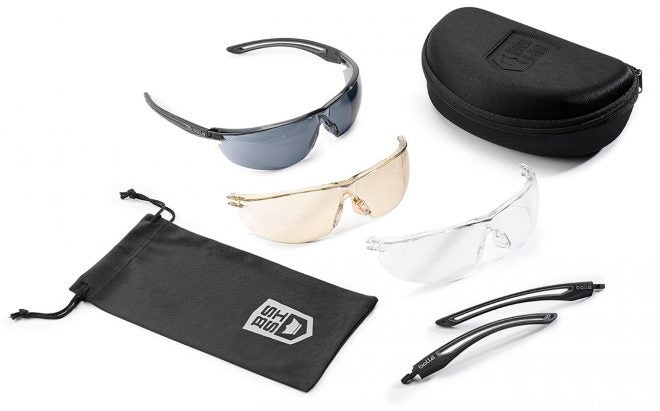 Despite the relative safety that we enjoy while we're out hunting, there are still plenty of risks out there that could harm two of our most precious organs – our eyes. Everything from an errant tree branch, to the simple blowback from a suppressed rifle or pistol, can ruin a perfectly good day out hunting or at the range. That is why Bolle Safety is excited to introduce their latest pair of ballistic-rated eye protection – the new Gunfire Kit 2.0.
More Eye Protection News @ AllOutdoor.com: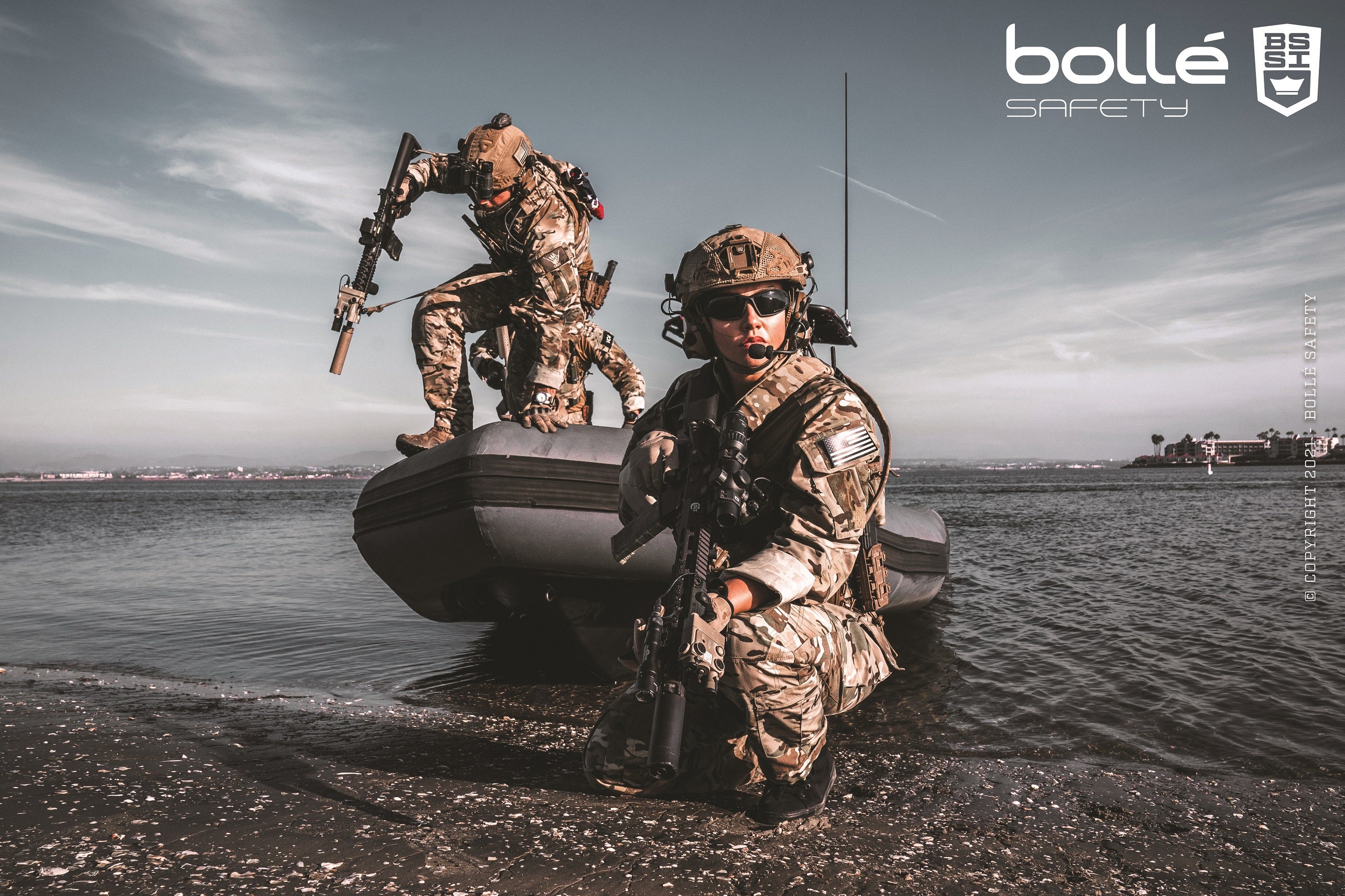 New Gunfire Kit 2.0 Safety Glasses from Bolle Safety
Technical Information
WEIGHT: 7.05 oz
FRAME TYPE: RIMLESS
FRAME MATERIAL: POLYCARBONATE
FRAME COLOR: BLACK / GREY
LENS MATERIAL: POLYCARBONATE
LENS COLOR: MULTI (CLEAR, SMOKE,COPPER)
BALLISTIC RESISTANCE: STANAG 4296 / ANSI Z87.1-2015 / MIL-PRF-32432
STANDARDS: ANSI Z87.1-2015
SUPPLIED WITH: MICROFIBER POUCH – CASE

The BSSI Gunfire Kit 2.0 ballistic glasses will come standard with all of the features listed above and are suitable for both indoor and outdoor use. The combined lens and frame assembly bring the total weight of the eye protection to 7.05 ounces making them fairly lightweight. Each Gunfire Kit 2.0 will be sold individually for a price of $67.50, but quantity discounts are available starting at 5% off with the purchase of 5 kits. For more information or to check out the rest of Bolle Safety's Industrial, Perscription, and Tactical eyewear you can visit http://bolle-safety.com to learn more.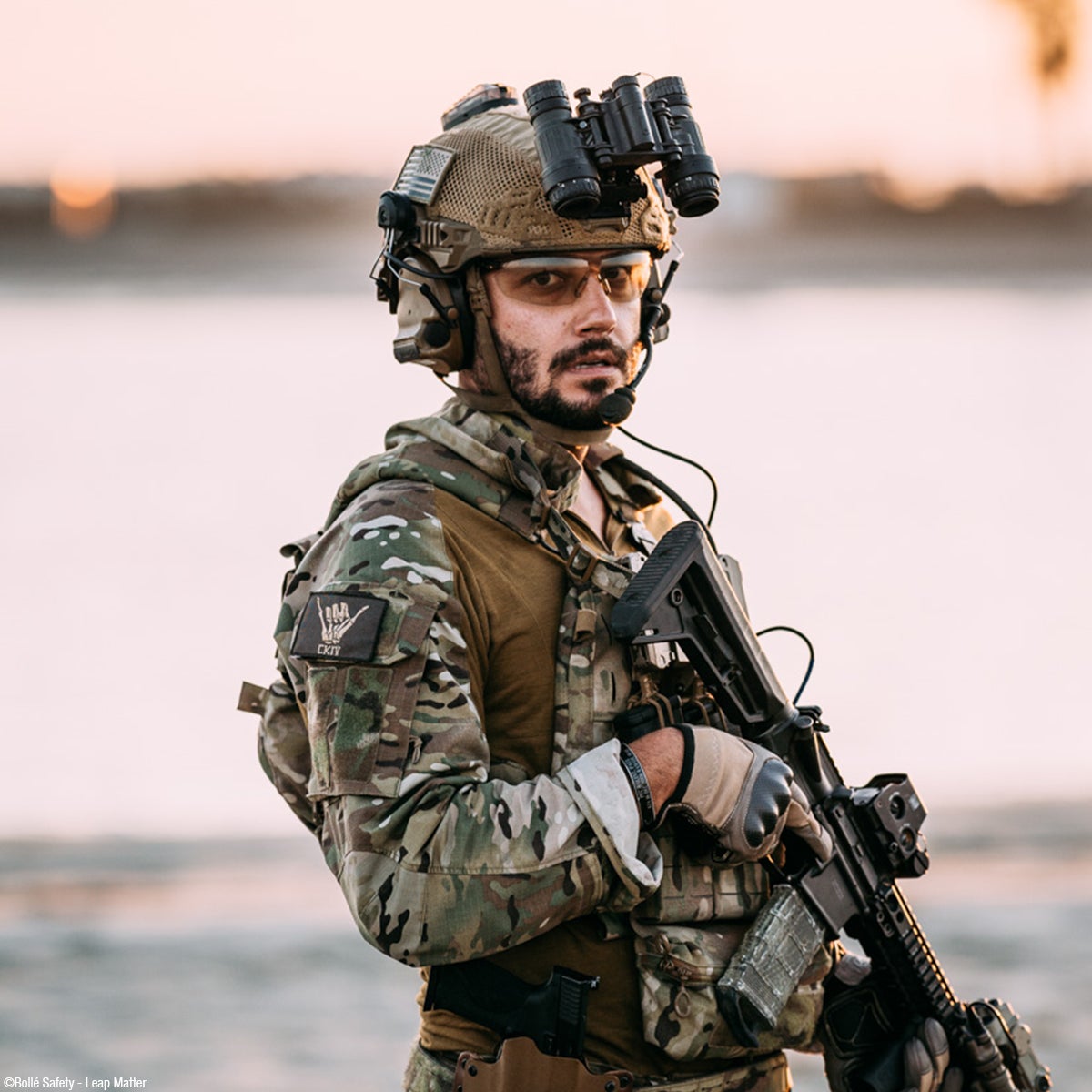 The ideal kit for shooting enthusiasts. STANAG 4296 & ANSI Z87.1 certified, the GUNFIRE comes with interchangeable temples & a mono lens system. Clear, Smoke or Copper (indoor/outdoor), the GUNFIRE has the exclusive PLATINUM antifog and anti-scratch coating as standard. Supplied in a rigid case complete with a microfiber pouch.

Key Features: 

Interchangable ballistic lens, wrap around frame, comfortable and interchangeable bi-material temples, PLATINUM anti-fog/scratch coating.