Moultrie Mobile – Intelligent Game Management this Autumn
Adam Scepaniak 09.14.22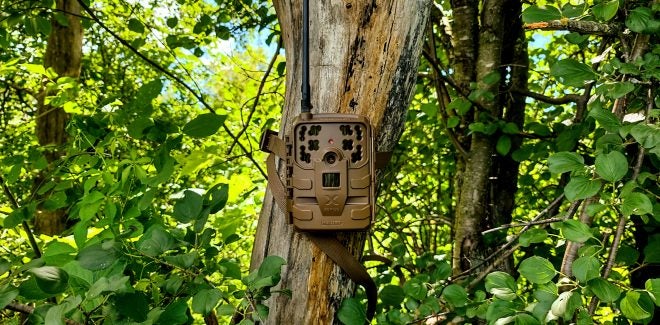 The crisp air of autumn is becoming more common daily as the leaves are beginning to turn, hunting seasons are slowly opening up for various game animals across the US, and we all look to fine-tune our equipment for our next hunting expedition. If you are looking to have a better and more intelligent game management system for your property, you may want to take a look at what Moultrie Mobile has to offer. Not only do they have smart, cellular trail cameras to always keep you in the know of what is going on, but they have many more products that can assist you as well.
Moultrie Mobile Coverage on AllOutdoor
For the month of September, there are a handful of specials that Moultrie is running if you are buying your 1st or 10th trail camera. There are direct discounts on cameras from Moultrie – as well as FREE complimentary SD cards – and some other retailers have discounted bundles as well. Check out all of the deals listed below as presented by Moultrie:
When purchasing a Moultrie Mobile Delta Base or Exo camera from Moultrie Mobile, receive a FREE complimentary 32 GB SD card with your camera purchase.
If you want to ensure you have bountiful game on your property for years to come – whether that is whitetail deer, wild turkeys, black bear, etc – you need to take an active role in managing those game herds. Trail cameras can be a tremendous tool to help you take "inventory" of what is visiting your property… what you would like to harvest… and what you should allow to stay for future years to come – all before you step foot outside to begin your hunt! So, if you need a trail camera, be sure to give Moultrie Mobile a good look. As always, let us know all of your thoughts in the Comment below! We always appreciate your feedback.