NEW Shimano Tranx 150 Fishing Reel – Inshore Angler Killer
Eugene L. 10.04.22

The Shimano Tranx line of low-profile baitcasters are known for their power and dependability. Shimano has designed the entire Tranx family for that smooth and reliable performance that anglers have grown to love and expect of Shimano. They have now expanded their popular Tranx family of reels with the all-new Tranx 150 to meet the needs of those inshore anglers of the Gulf Coast. Wading anglers from Texas to Florida needed a versatile lighter offering while walking the inshore waters looking for reds and trout. It is the smallest offering in the Tranx lineup, the Tranx 150 delivers the compact power and palmability of the larger reels in the line while offering anglers enhanced durability and protection against the corrosive effects of saltwater.
Built tough to be that workhorse reel you need for long days on the water, the Tranx 150 employs a HAGANE Body for extreme rigidity and impact resistance. This all-metal HAGANE body enhances durability, and overall reeling smoothness. The non-flexing body will make sure that every turn of the handle translates directly into cranking power.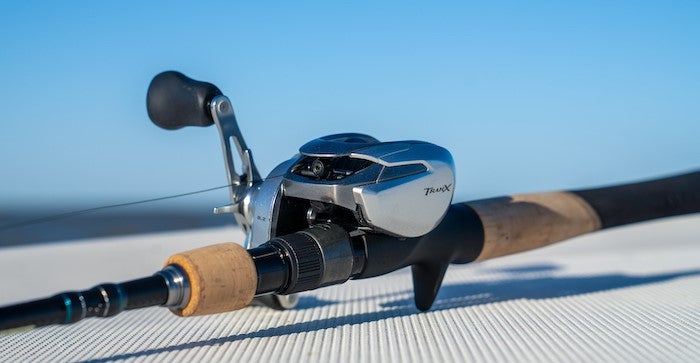 Shimano has also added their CoreProtect technology to ensure the reel will be there for many seasons of inshore salt adventures. This adds water resistance without creating resistance during the cranking of the reel, a special coating is applied to critical portions of the reel. This causes water to bead up and roll off the reel, keeping water and salt out. The reel also features a Cross Carbon Drag to produce 13 pounds of run-stopping power. The other two remaining features of the Tranx 150 are the additions of Shimano's Super Free Spool Technology and SVS Infinity Controls. Both work together to make some of the smoothest and most precise casting possible.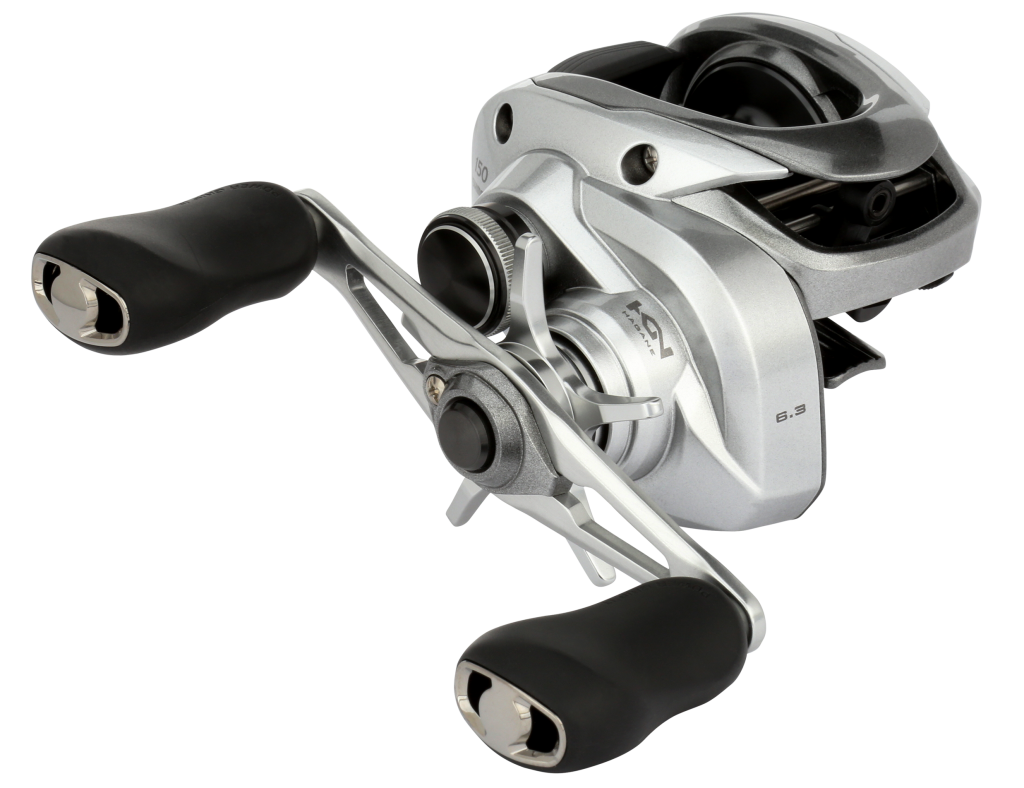 Anglers can harness the power of low-profile Tranx 150 in one of three gear ratios (6.3:1, 7.2:1, or 8.2:1) in right-hand retrieve reels that weigh 6.7 oz and hold 150 yards of 20-pound-test PowerPro; a left-hand retrieve option is available in the 7.2:1 gear ratio model. Tranx 150 is now available at Shimano authorized dealers with an MSRP of $209.99.
Tranx 150 – Features
HAGANE Body
SVS Infinity
CI4+
CoreProtect
S3D Spool
S A-RB
Cross Carbon Drag
Super Free Spool