Rugged Suppressors New Alaskan360 – Versatile Multi-Caliber Suppressor
Paul B. 10.06.22

New for Fall of 2022 is Rugged Suppressors new Alaskan360. With impressive dB reduction across a wide range of calibers, full auto rated, and lightweight – this is one adaptable suppressor.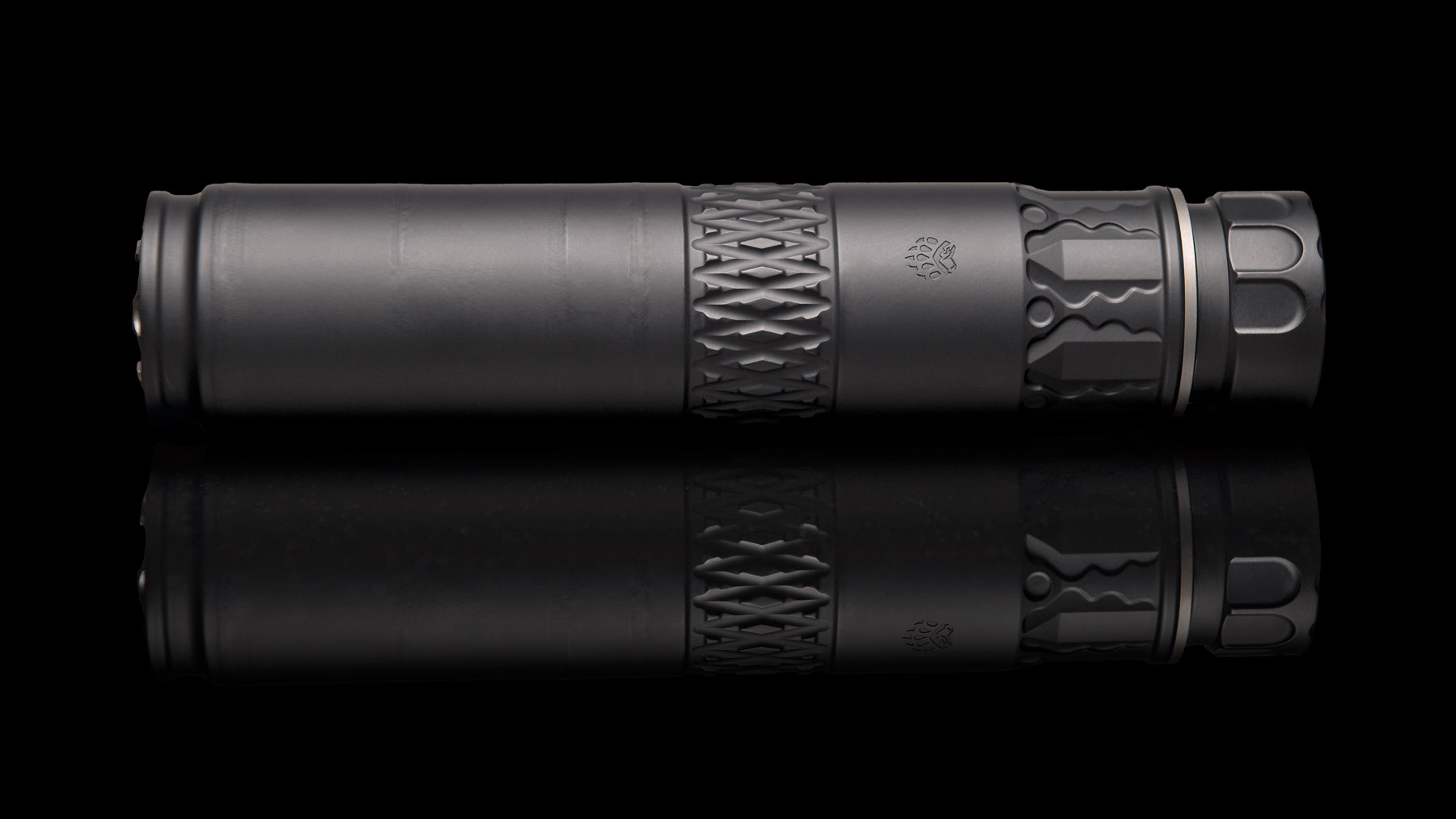 Not many suppressors utilizing titanium in their construction are full auto rated and even fewer offer the wide range of caliber options as the Alaskan360. To be fair, the body and baffles on the Alaskan360 are made of 17-4 Stainless Steel while the mount and front cap is US Grade 5 Titanium, this clever decision was enough to bring the Alaskan360 down to 11.8oz with Rugged Suppressors new R.U.M. mount and 9.4oz without R.U.M. mount.
ADAPT™ Modular Mount Technology
Designed with versatility in mind, the Rugged Universal Mount, or R.U.M., is made from US Grade 5 Titanium. The R.U.M. is compatible with Rugged's Dual Taper Locking System™ mounts, fixed mounts, booster assemblies, and 3-lug mounts, as well as industry-standard mounts.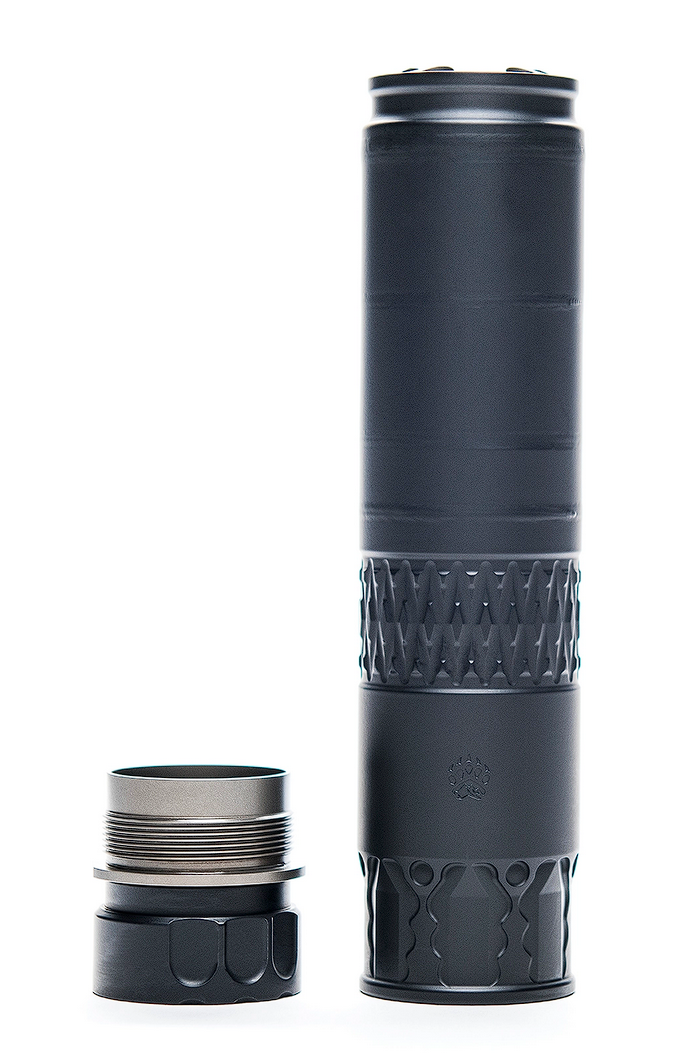 If you prefer to use another mounting system, the Alaskan360 does utilize the industry standard 1 3/8×24 mounting thread.
Caliber ratings include subguns up to 9mm and rifles up to .338 Lapua making this a good choice for someone that may only want to own one suppressor to move to various host firearms.
Many multi-caliber suppressors lose effectiveness on smaller caliber projectiles as the baffles are too large, Rugged Suppressors has listed meter ratings for the following calibers and the numbers are impressive. At Ear:
308: 130.8 dB
5.56: 130.4 dB
300 BLK subsonic: 130.1 dB
9mm: 127.8 dB
6.5 CM: 140.9 dB
300 RUM: 139.4 dB
.338 Lapua: 136.1 dB
To increase effectiveness, various end caps are available in the following calibers.
.36 Titanium Front Cap (included)
5.56 Stainless Steel Front Cap
7.62 Flash Hider Cap
5.56 Flash Hider Cap
7.62 Stainless Steel Front Cap
7.62 Titanium Front Cap
Razor556™ Stainless Steel Front Cap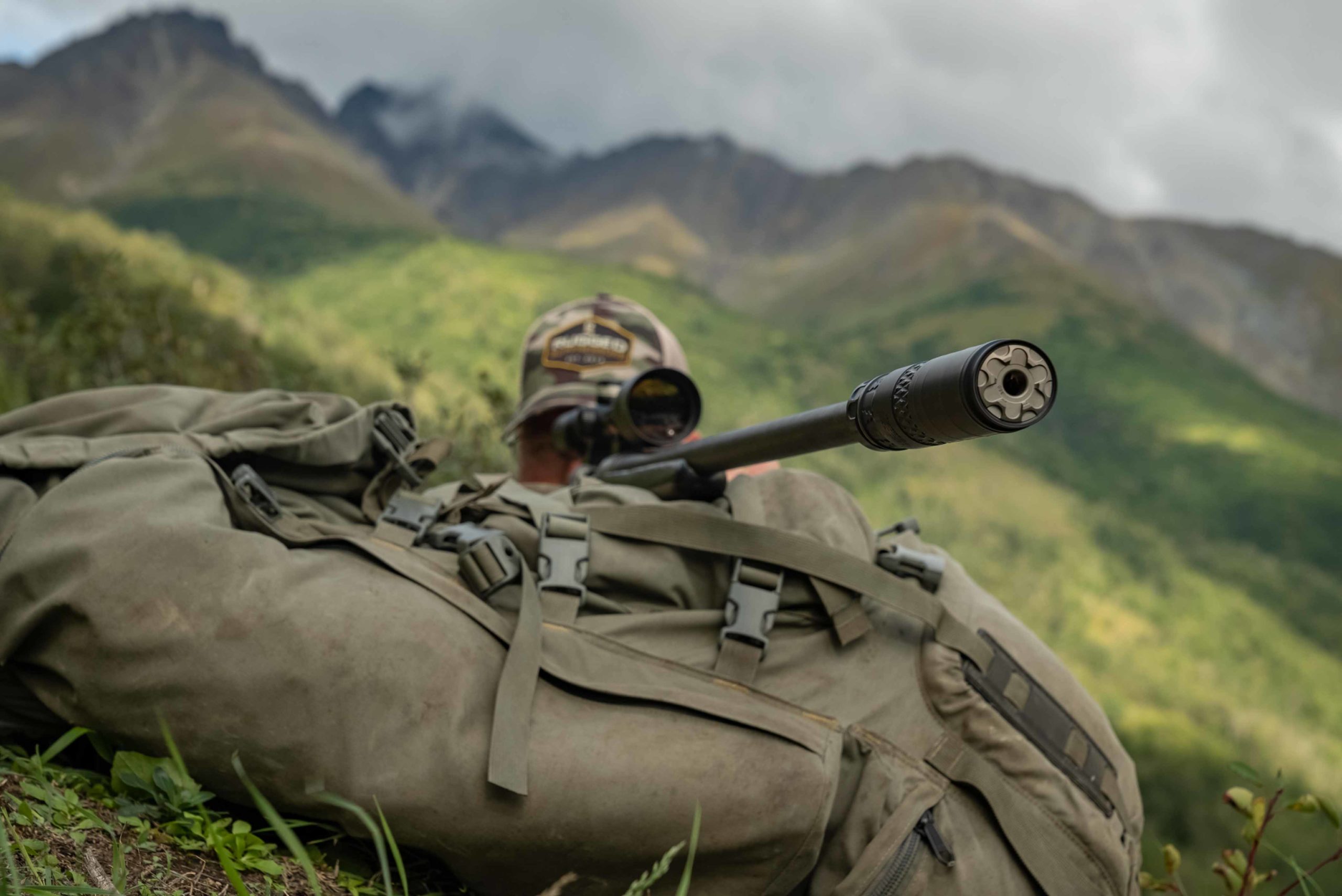 Included with the Alaskan360
Titanium Front Cap
Alaskan 360 Suppressor
Operator's Manual
Alaskan 36 Multi-Tool and Retainer
Rugged Universal Mount (R.U.M.)
Rugged Dual Taper Tool
Available now at a MSRP of $1,099.00. Also available at Silencer Shop. For additional information and to locate a dealer, visit Rugged Suppressors Alaskan360 Product Page.