New TrueTimber Coolers – Keep the Beverages Frosty
Paul B. 10.06.22

TrueTimber continues to add to their impressive lineup of apparel and accessories with the launch of their new 24-can soft TrueTimber coolers. Available in two of TrueTimber's popular camo schemes, Strata and Rift.
About TrueTimber
Founded in 2005, TrueTimber is based in Inman, South Carolina and is the most realistic, performance-driven camouflage brand in the industry. TrueTimber offers a wide variety of clothing items and accessories, featuring 27 distinct camo patterns that perfectly blend with their surroundings. The company spends countless hours researching, testing and seeking new technology to produce the most effective and lifelike camouflage patterns possible. TrueTimber products can be found in retailers across the United States and Canada, and it continues to be one of the fastest-growing camouflage companies in the world. For more information about TrueTimber, visit TrueTimber.com.
I'm really excited to launch these new coolers and give TrueTimber fans more gear available in their favorite camo patterns," said TrueTimber CEO Rusty Sellars. "These new coolers are perfect anywhere, offering all day insulation and versatile design for a wide variety of uses. Whether it's a day out with the family or a backcountry hunt, these coolers are built to our highest standards and offer the usability consumers demand.
TTC 24-Can TrueTimber Coolers
Lightweight, Waterproof Soft Cooler
Welded Zipper Lid
Detachable Shoulder Strap
Available Strata and Rift Camo Patterns
24 Can Capacity
Dimensions: 13.875" x 10" x 12.75"
MSRP $119.99
Avoid the worries of leaks as these coolers have a waterproof exterior and a welded zipper lid for a tight seal to keep ice and water in the cooler and not on your gear. Exterior zipper pouch for smaller items you want to keep dry and a bottle opener are nice to see.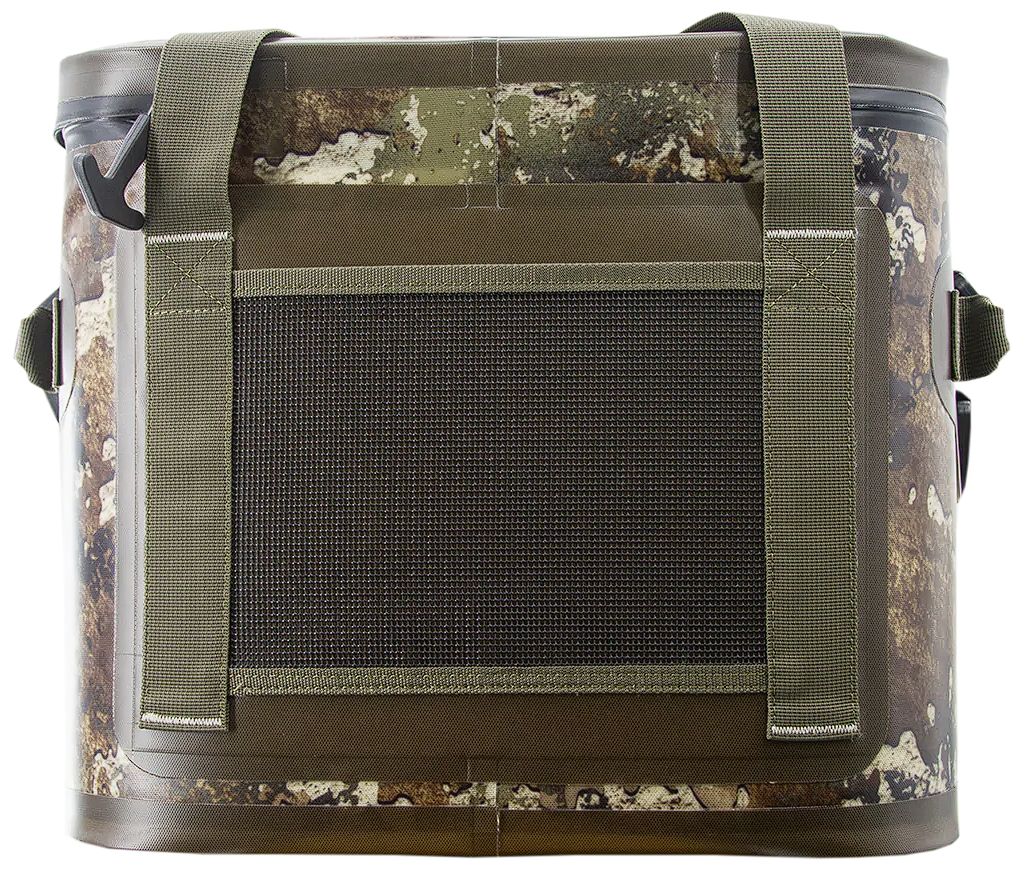 These coolers are a great addition to camping, road trips, the beach, boats, and everywhere else you can think of to bring some cool beverages all at an affordable asking price of $119.99. To learn more about the entire TrueTimber product line and see all available patterns, visit TrueTimber.com. Also check out TrueTimber's social media on Facebook and Instagram.