Evergreen adds Extensive Colors to SH-3 Crankbait
Eugene L. 10.07.22

Evergreen has produced the mother of all shallow-running crankbaits, the Evergreen SH-3. A powerful crankbait, that can move tons of water to bring in those big bass. Its development was initiated by bass pros Brett Hite and Justin Kerr, professional staff for Evergreen US. The SH-3 was rigorously tested in many different conditions and waters in both Japan and USA. The result of all this testing is a highly refined shallow-running crankbait that moves tons of water as it swims.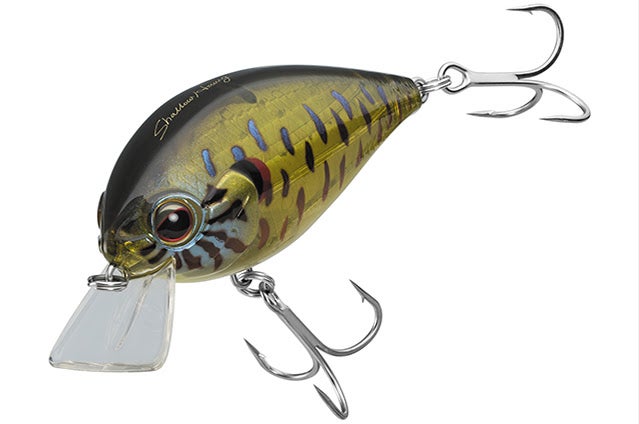 The lure is highly buoyant, with a fat body and square bill that produces an action similar to traditional wooden crankbaits. While its super-wide wobble action draws in a strong response from big fish. There is also a tungsten weight transfer system to help give anglers better casting distance, a common issue for squarebill crankbaits. The SH-3 is super versatile and performs well in a variety of conditions and water bodies. Be it large, shallow flats to verticle bluff banks, and to reeds and other vegetation. The SH-3 can be worked and catch fish anywhere there's fish to be caught.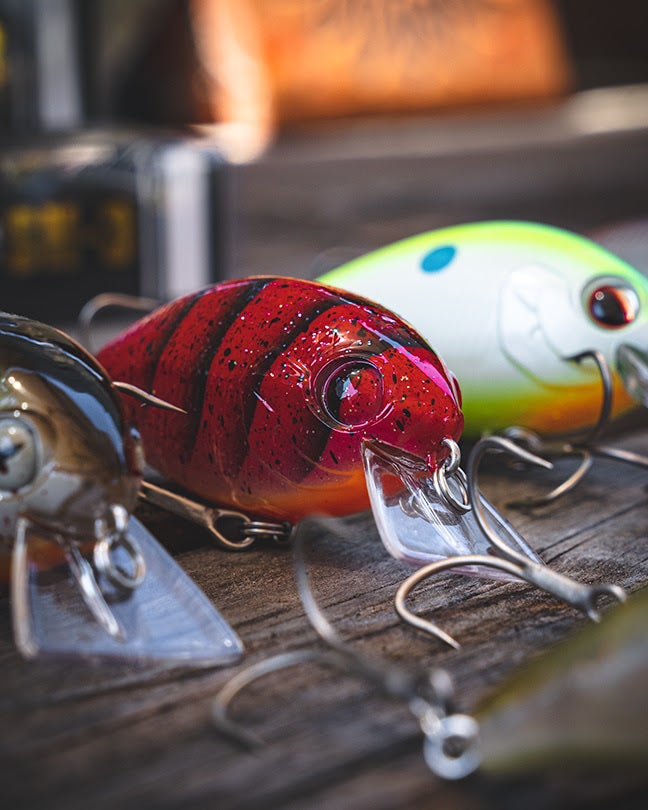 Satoshi Ito, Ever Green Product Manager, comments, "With the input of Brett Hite and Justin Kerr, we've been able to really refine the SH-3 product line and expand its efficacy on the water with nine new bass-catching colors. There's now a pattern and color to match the forage base on any U.S. big bass body of water."
New colors include SPEED CRAW, GHOST BABY GILL, CHAMPION SHAD, SKELETON PUMPKINSEED, COLD SHAD, ALBINO CRAW, CHART SHAD, GHOST GREEN GIZZARD, and GHOST WAKASAGI. Existing colors include FIRE CRAW, OLIVE CRAWDAD, GREEN PUMPKIN GILL, and BIG BITE SHAD.
Gear up for a whole new range of shallow-diving cranks that rocket-cast to match any situation, on any body of water. Experience for yourself the overwhelming power of this world-class shallow crankbait.

FEATURES:
Nine additional colors added to the SH Series
Floating crankbait
Diving Depth: 2- to 3-feet
Length: 2 ¾-inches (69mm)
Weight: 11/16-ounces (19.0 grams)
Hook size: Front #3; Rear: #3
Available November 2022. MSRP $15.95