American Tactical Rolls Out Commander Edition of the Moxie 1911
Eve Flanigan 10.13.22

Summerville, South Carolina-based American Tactical announced last week the addition of a commander size model of their hybrid 1911 called Moxie. The gun is a follow-on to the original, full-size Moxie, a design that broke new ground in 1911 territory with its polymer-lower construction.
The latest Moxie, officially the FXH-45M Moxie Commander Size, maintains the polymer lower design, which includes two metal inserts for rigidity. It has a 4140 steel slide with parkerized finish over a 4.25-inch barrel. In other departures from traditional 1911 design, the slide is optics-ready, with a cover plate to dress up the mounting slot. Mounting plates made by ATI are available for $29.95, in designs to fit five common optic footprints. It also has finger grooves on the front strap of the black grips, giving it an aggressive and modernized profile. Internally, it's a traditional single action gun, with parts that are interchangeable with standard 1911 components.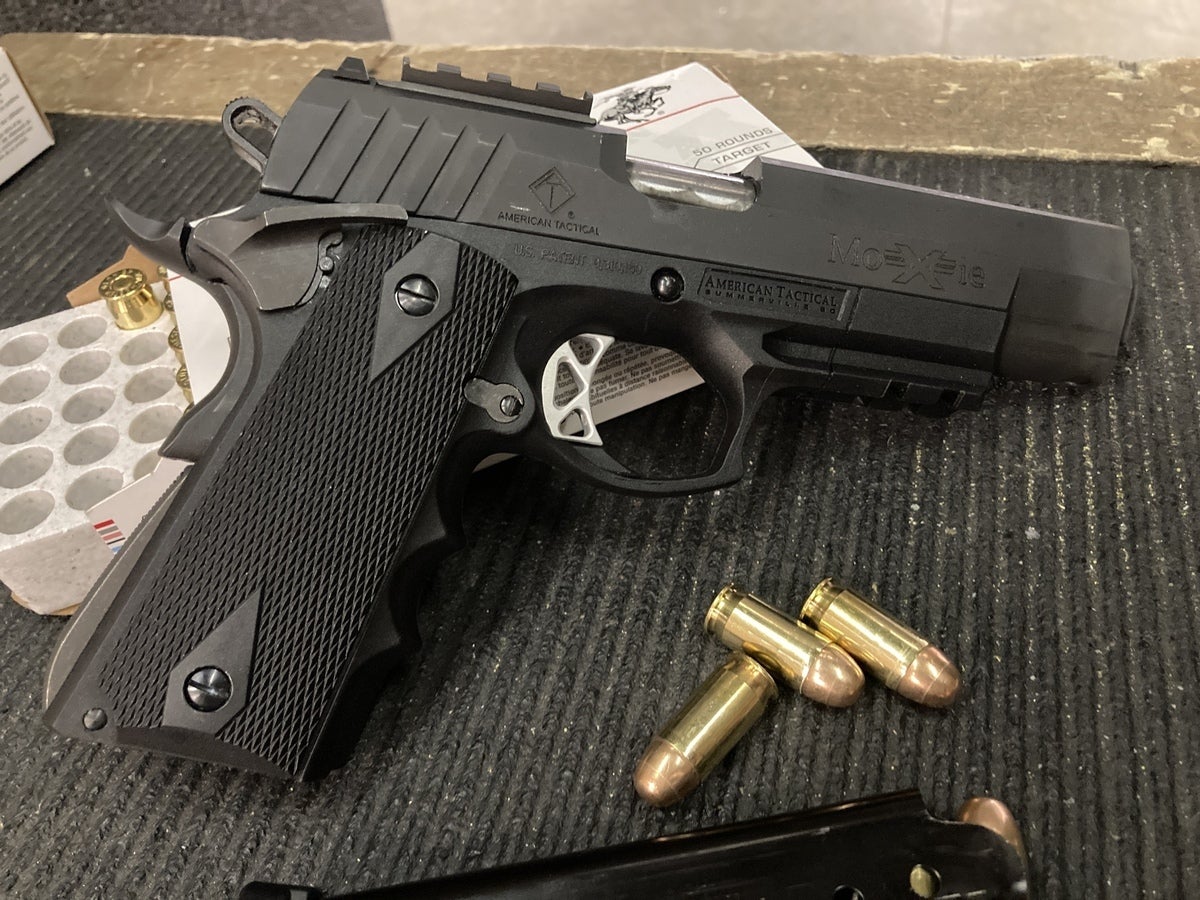 That was last week. This week, during the Outdoor News America Writers' Conference in Dallas, I had the chance to fire the FXH-45M Moxie Commander Size. It ran very well. In addition to the features above, I noticed its distinctively-shaped, roomy trigger guard. It's on the thick side, a good thing in terms of giving me a lot to grab onto to control its substantial recoil. In my estimation, this is a candidate for a range gun or carry gun for the 1911 fan with meaty hands. Quality of gun construction from American Tactical has improved significantly in the last couple years. Their full-fledged factory is producing most everything in-house, so purchases from AT support American workers. This budget-range 1911 will surely fill the bill for a lot of people.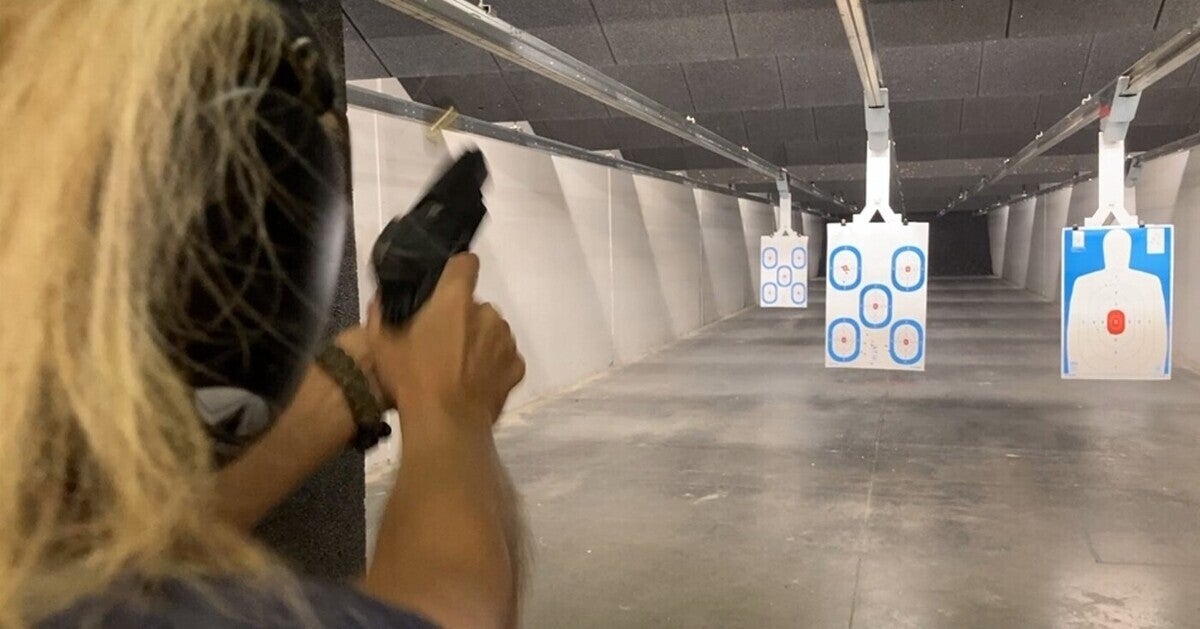 Specifications: American Tactical FXH-45M Moxie Commander
Action: Single, hammer-fired
Caliber: .45 ACP
Barrel: 4.25″ Steel
Height: 5.4″
Length: 8″
Weight: 1.5 Lb sans Ammo and Magazine
Iron Sights: Accepts Glock Factory and Aftermarket Sights
Electronic Sight: Cover Plate Included (Mounting Plates Available for Red Dot)
Magazine: One 8-Round Magazine Included
Price: $459.95