Greys Launches NEW Lance Performance Fly Rod Series
Eugene L. 10.14.22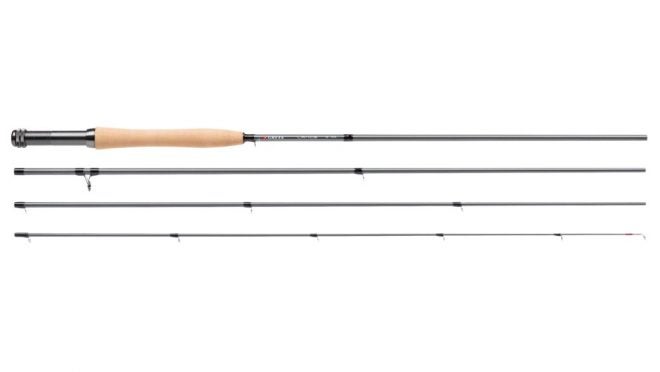 Greys a longtime maker of high-performance mid-market fly rods is proudly introducing a line of single-handed performance fly rods built for all anglers. These new rods were created with performance features that are normally seen in expensive top-of-the-line fly rods. The new Lance Series of fly rods are manufactured using a low resin, intermediate modulus carbon fiber material. These blanks are mated with a sophisticated array of features that include an AAA cork handle, lined stripper guides, and rod section alignment marks. The new Lance Series fly rods offer all anglers the ability to own high-end rod features at a reasonable price. The Lance Series is an affordable, easy-to-cast line of rods that every angler, from novice to expert, will enjoy casting.
Features

Intermediate modulus 4pc Carbon blank
User-friendly high-performance action
AAA Cork handle
Single-foot snake guides
Lined stripper guides
All alloy anodized reel seat
Dual locking nuts with nylon cushion ring
Reel seat slide band with alignment mark
Rod section alignment dots
Comes in a sectioned rod tube

MSRP: Starting at $189.95
Available: Fall 2022
To learn more about Greys, click here.
Greys was founded in 1968 as 'Greys of Alnwick' by angler Malcolm Grey. The company quickly built a strong reputation for itself with its moderately priced high-performance fly rods with its iconic 'Kielder' fly rod series. Through the years they expanded their lines of fly lines, reels, and apparel as well as reaching out into other markets such as carp and sea fishing. This cemented the Grays brand to be the go-to name for high-performance fly gear in Britain without paying an arm and a leg to get it. In 2013 Greys was acquired by the Pure Fishing family, invigorating a focus on global market presence and maximizing the technical expertise. This is to bring the Greys brand to the forefront all over the world.