NEW Berkley Labs Power Blade – A Spinnerbait with Science!
Eugene L. 10.20.22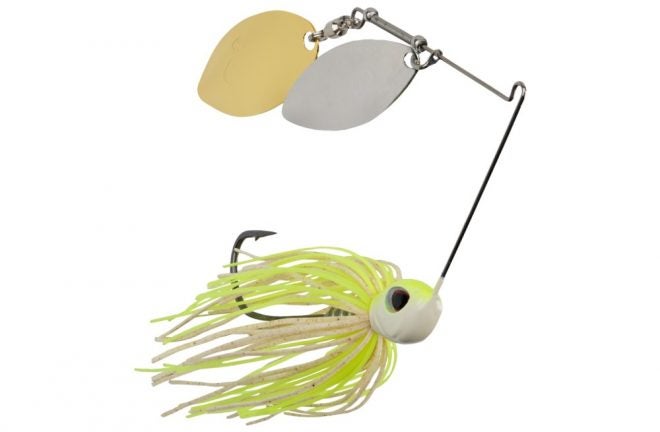 If you look into any bass fishing tackle box or bag around the country, it is a safe bet to assume there will be a spinnerbait rolling around somewhere in there. The Spinnerbait is a long-standing staple bass lure for anglers all over the nation and beyond, and now Berkley Labs has gone and improved this staple lure by adding some science to the baits. Using a scientific approach Berkley Labs has made the new Berkley Power Blade.
While the old-school spinnerbait has withstood the test of time, it lacks some features that could bring it into the modern age. Using vigorous tests the Berkley Labs team with Berkley Pro Edwin Evers have upgraded the old-school spinnerbait with multiple modern features. The Power Blade is available in two different technique-specific styles, standard and compact both come with a hand-tied PowerBait-infused skirt for the spinner to create a scent trail.  The blades of the Power Blade contain several blade design styles that were designed from scratch for maximum performance. The Fusion19 hook is an extended shank O'Shaugnessy design that eliminates the need for a trailer hook. Every detail was brought into consideration when Berkley Labs set out to make the most complete fishing-catching Spinnerbait on the market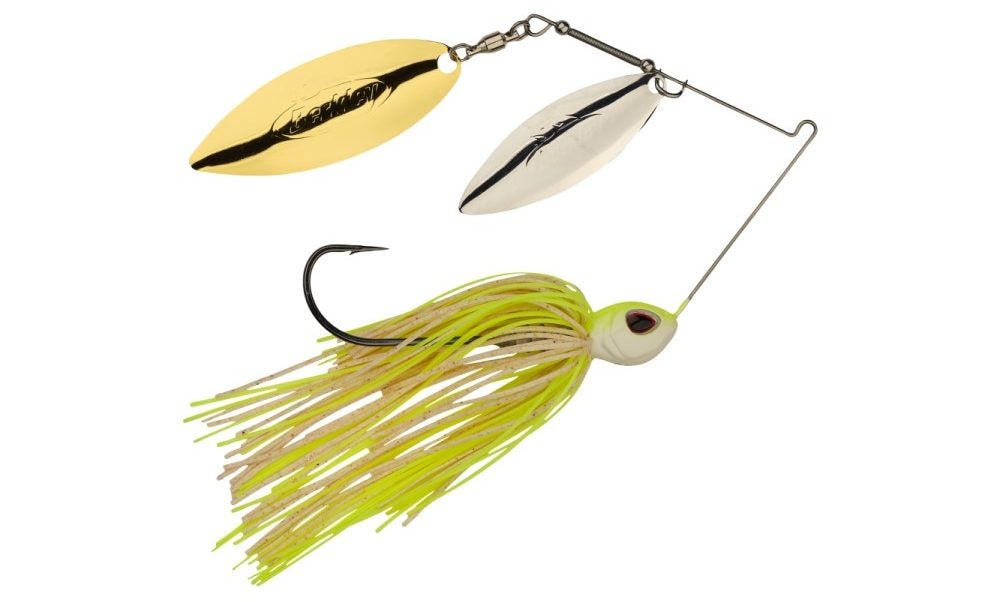 Features – Berkley Labs Power Blade Spinnerbait
Two technique-specific spinnerbait styles – Standard and Compact
Features several blade design styles that were built from scratch for maximum performance
Extended O'Shaughnessy style Fusion19 hook to eliminate the need for a trailer hook
Premium components and wire to make for a high-performing and durable spinnerbait
Conical style keeper
Hand-tied, Berkley PowerBait-infused skirt
Blade types: Colorado • Indiana • Willow
Blade finishes: Standard plating • Painted
19 premium color selections to match the hatch
Colors: White • White Chartreuse • Chartreuse • Gill Spawn • BL Special • Old School • Coleslaw • Hot Slaw • Fire Craw • Firetiger • Golden Shiner • E2 Magic • Shad Spawn • Crypto • Herring • Silver Bullet • Purple Rain • Bama Bream • Pretty One
Standard Sizes: 1/8-oz • 3/16oz • 1/4oz • 3/8oz • 1/2oz • 3/4oz • 1oz
Compact Sizes: 3/8oz • 1/2oz • 3/4oz • 1oz
MSRP: $5.99 – $9.99
To learn more about Berkley Fishing, click here.