Elite Archery's NEW 2023 Elite Omnia – Prepared for Any & All Hunts
Adam Scepaniak 10.20.22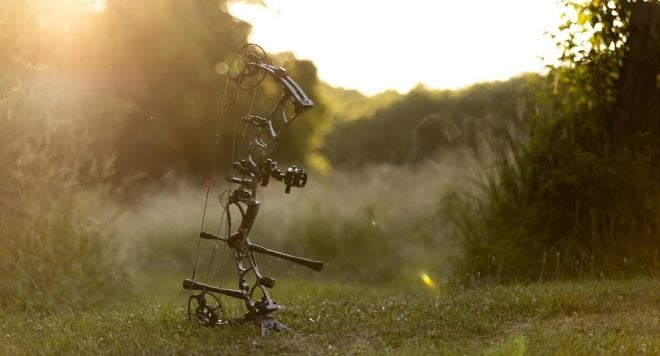 What most discerning archery hunters are looking for is the fastest bow on the market that doesn't sacrifice all of the other features we want. From a smooth let-off to a compact size and a stable draw from start to finish, we want it all. Elite Archery believes they may have that answer with their NEW 2023 Elite Omnia bow. With a sizzling 347 FPS (feet per second), it is a smokin' fast bow that'd be phenomenal for deer hunting or possibly a league with friends in the off-season.
Elite Archery Coverage on AllOutdoor
The Elite Archery 2023 Elite Omnia has a bevy of benefits for hunters and shooters alike. You can get it in either right- or left-hand models, it weighs in at a modest 4 1/2 pounds, and it is more simple to tune to your liking than ever. At the time of its debut, there are 15 different colorways to choose from all at an introductory MSRP of $1,199. The rest of the nitty-gritty specs can be read below as presented by Elite Archery:
Shootable Speed Reaches Up to 347 FPS (Feet Per Second)
Feel The Change From Start To Finish With The Delta VRT Which Virtually Eliminates Any Residual Vibration
Micro Let-Off Allows You To Fine Tune Your Holding Weight Infinitely Within The 70 – 90% Range
Wide Limbs Create Rock Solid Platform Which Contributes To Enhanced Amiability & Faster Shot Acquisition
S.E.T. Technology – Simplified. Exact. Tuning Increases Accuracy Through Proper Arrow Flight
¼" Draw Length Adjustment Allowing Archers To Fine Tune To Their Precise Draw Length
This season be prepared for all, and ready for anything with the 2023 Elite Omnia. Reaching speeds up to 347 feet per second, the Elite Omnia brings a seemly unachievable shooting experience to life through a foundation of Shootability, added performance and a customizable feel with V2 Micro Mod Let-Off adjustment that's unlike ever before.
If you are looking to upgrade your field bow – or maybe get your very first – this new Elite Archery offering of the Elite Omnia looks to be a great package. The only thing left to do is grab some arrows and fling 'em down range! As always, let us know all of your thoughts in the Comments below! We always appreciate your feedback.