One of the awesome things about being in the desert Southwest is all of the available public lands. One of the downsides is that many trails are in the desert. And one of the defining characteristics of our deserts is a distinct lack of old-growth forests. Which means a distinct lack of suitable anchors.
Good day everyone and welcome to a new installment of AllOutdoor's Off-Road and Overlanding series brought to you by onX Offroad--mapping software for all your adventures.
All winches need to hook to something to be effective. You need to attach to some kind of anchor to allow the winch to pull (either the winching/stuck vehicle to the anchor or the stuck vehicle to the winch). What this means is that you need a suitable anchor–which is a factor of the load you are pulling and the rating of the winch.
Fortunately, several solutions out there allow you to bring an anchor with you or engineer one in the field.
What is the Pull Pal?
The Pull Pal is basically a plow blade that has some attachment points and is angled in such a way as to drive the blade further into the ground with the more load it is under.
There are sizes from UTV (under 6,000 lbs) all the way up to 16,000-pound vehicles.
The Pull Pal is constructed with a high-strength low-alloy plow assembly, with welded construction overall, and assembled with Grade 8 bolts. It folds compactly to the size of an ordinary bumper jack.
How do I use it?
It's pretty simple. Basically, you unfold it, dig the plow blade into the ground and hook your winch line to the anchor loop on the main arm of the Pull Pal. If you have the equipment, you should use a pulley block inline to increase the efficiency of the system (we never want to run our equipment to the edge of the working load limits).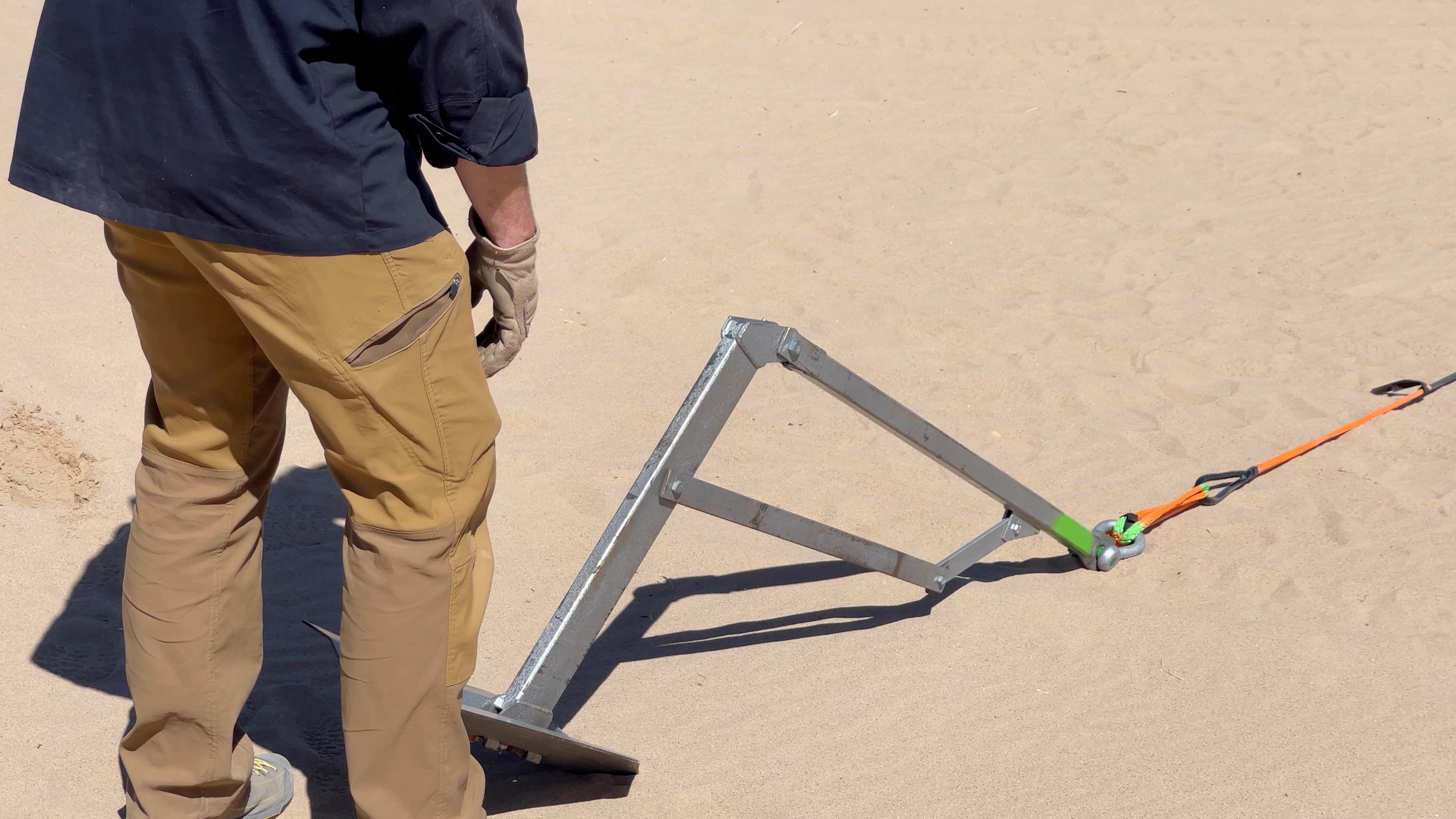 With a combination of winching and driving (assisting with the wheels), you should be able to get out of most stuck situations. It is really no different than anchoring to a suitable tree or boulder.
The Pull Pal becomes more deeply embedded the harder it is pulled against.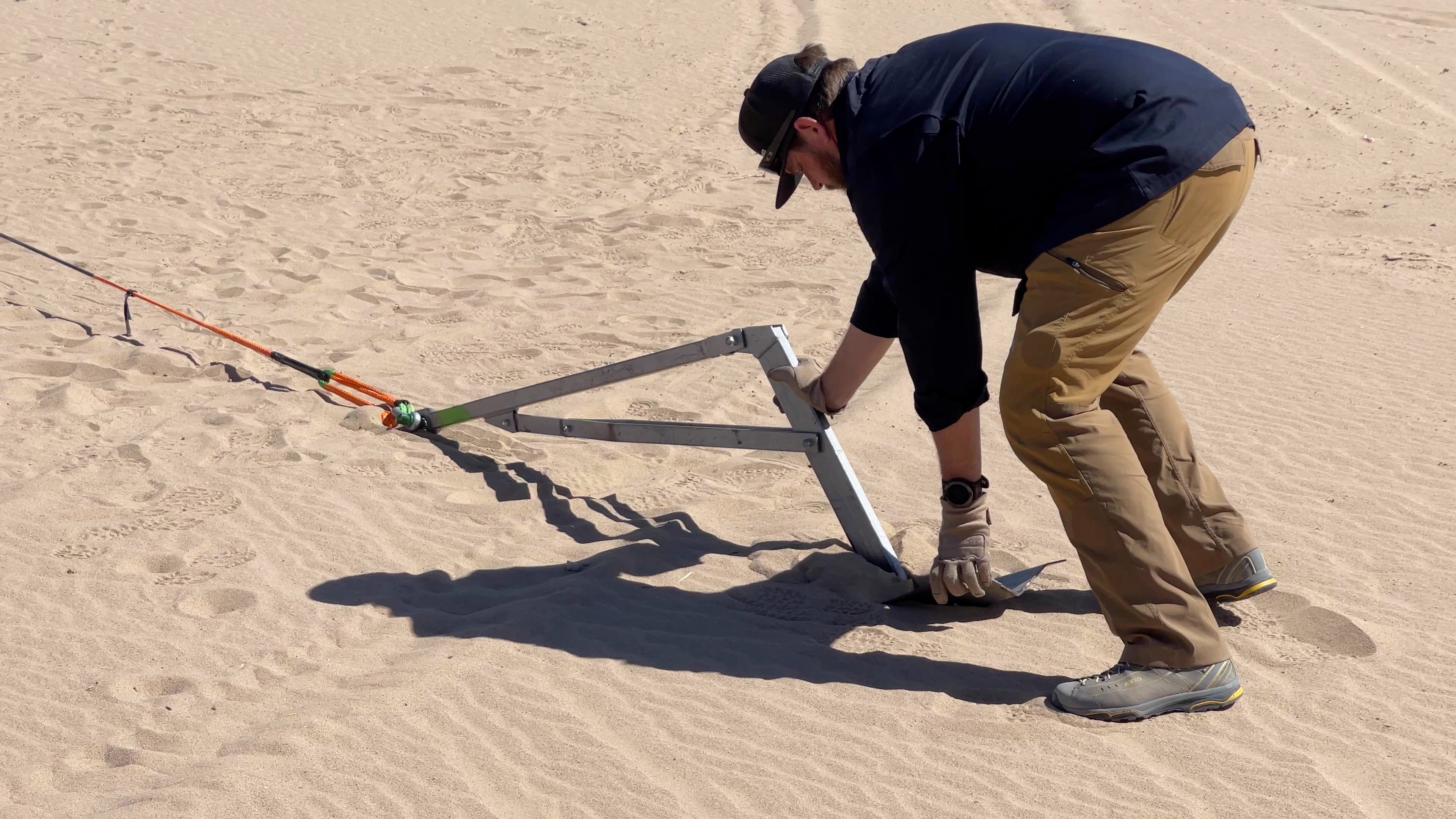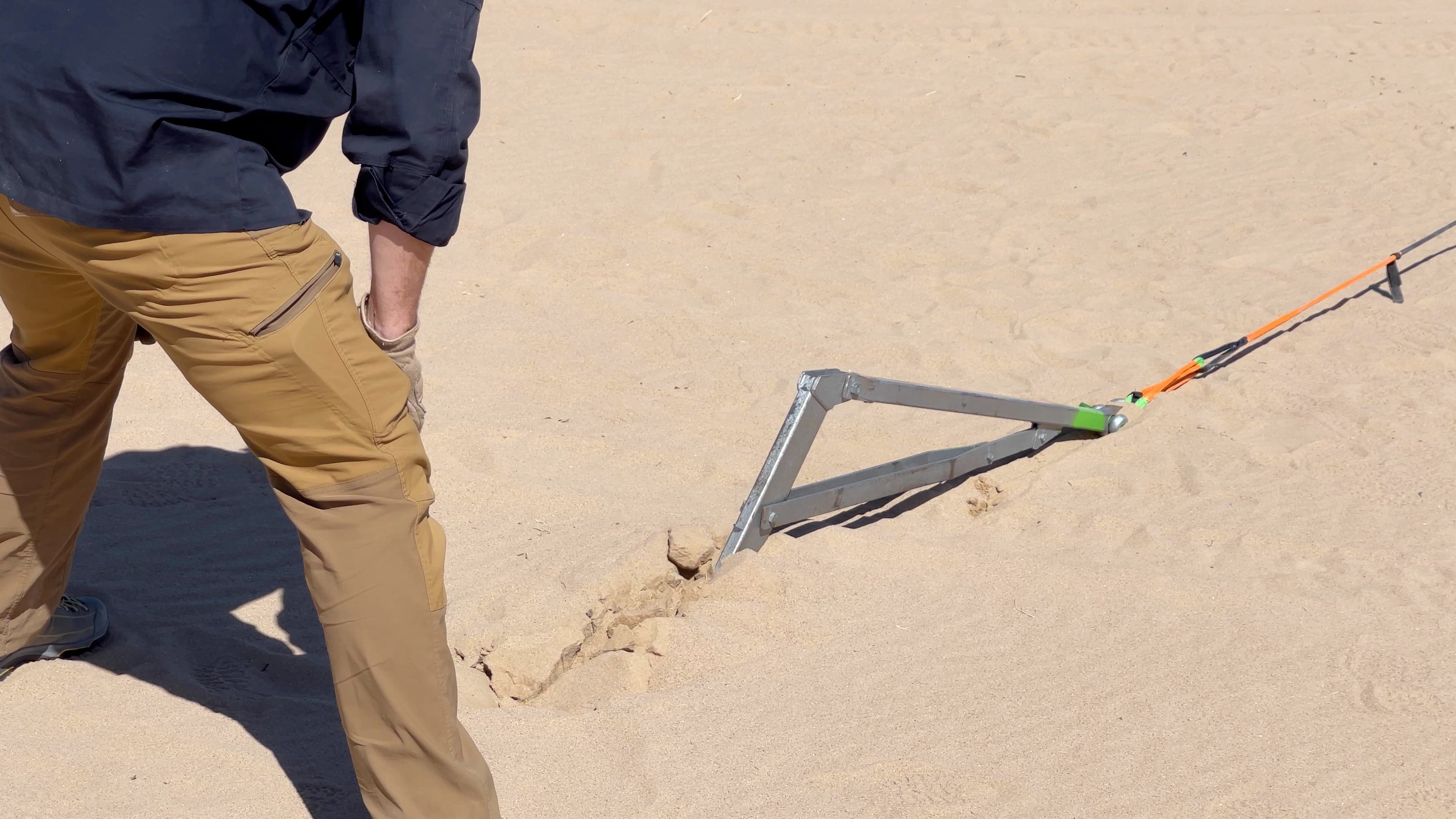 Getting the Pull Pal out of the ground can be challenging, depending on the type of ground and how hard you've pulled on it. Generally, you just need to rock it back and forth and work it backward out of the hole it dug.
How do I carry it?
Pull Pal makes a mount called a Universal Fastrack Mount, which will fit all models. However, it only has single bolt holes.
I originally had it mounted to my roof rack, but the vibration of trail travel over time eventually caused the mount to crack one of the tracks it was mounted in. I should have checked more often and ensured it was tight, but I didn't.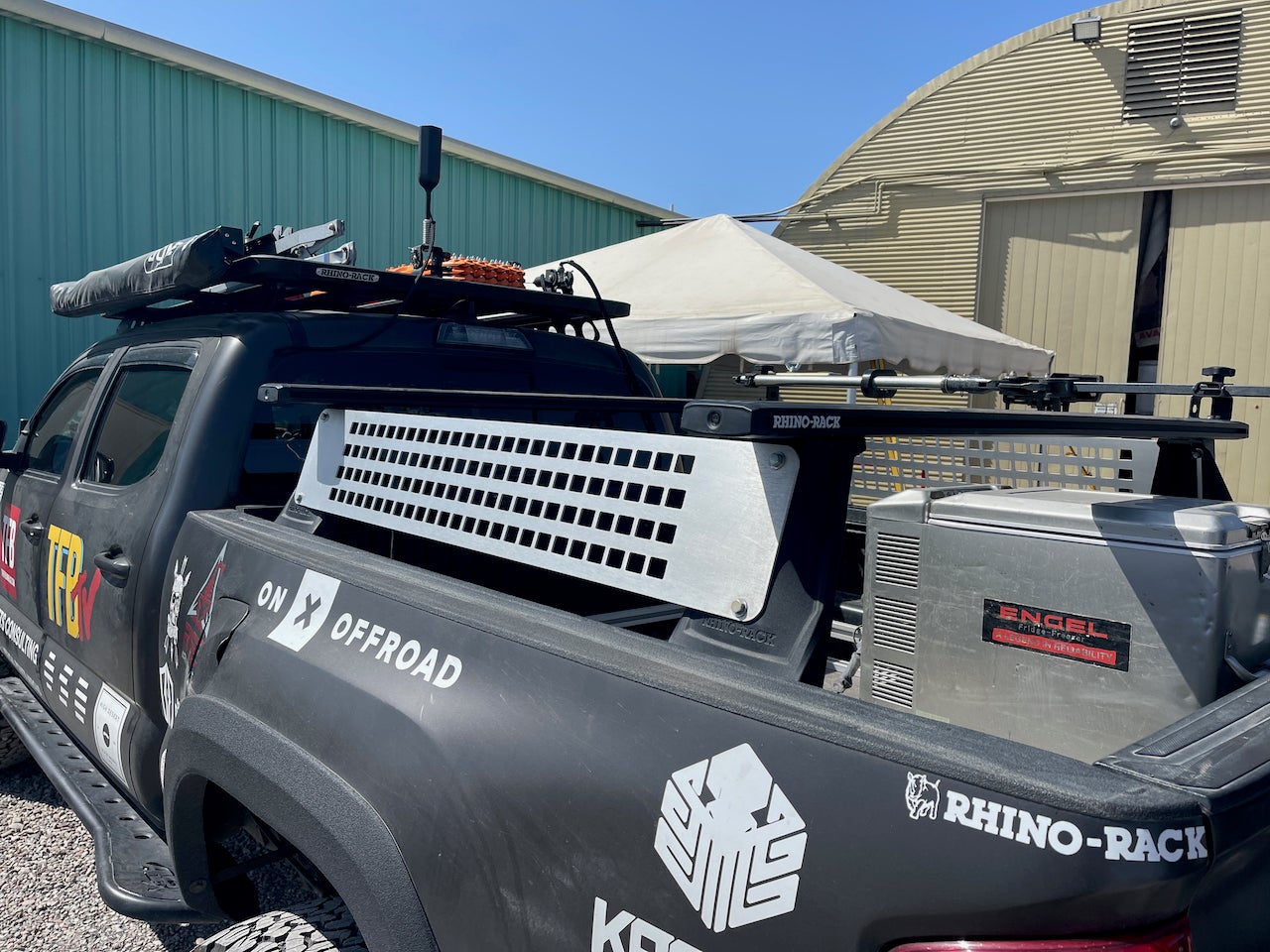 You can also buy a carrying case, which is what I went to, but it means you have to tie up valuable cargo space.
Other enterprising off-roaders have engineered custom rack solutions (which is honestly what I will be doing in the future. Pull Pal has listed some examples on their site.
Final thoughts
The Pull Pal has been a critical component in several recoveries I have been involved in. Living out in the desert southwest, where we have a lot more dirt and sand and much fewer strongly rooted trees, you need the ability to create an anchor. While it is heavy, it can be the difference between a simple recovery and an extended period of time improvising a less optimal solution.
It is not a perfect solution for all recoveries, but if you are traveling anywhere where there might be a lack of things to anchor to, you should consider bringing something like a Pull Pal.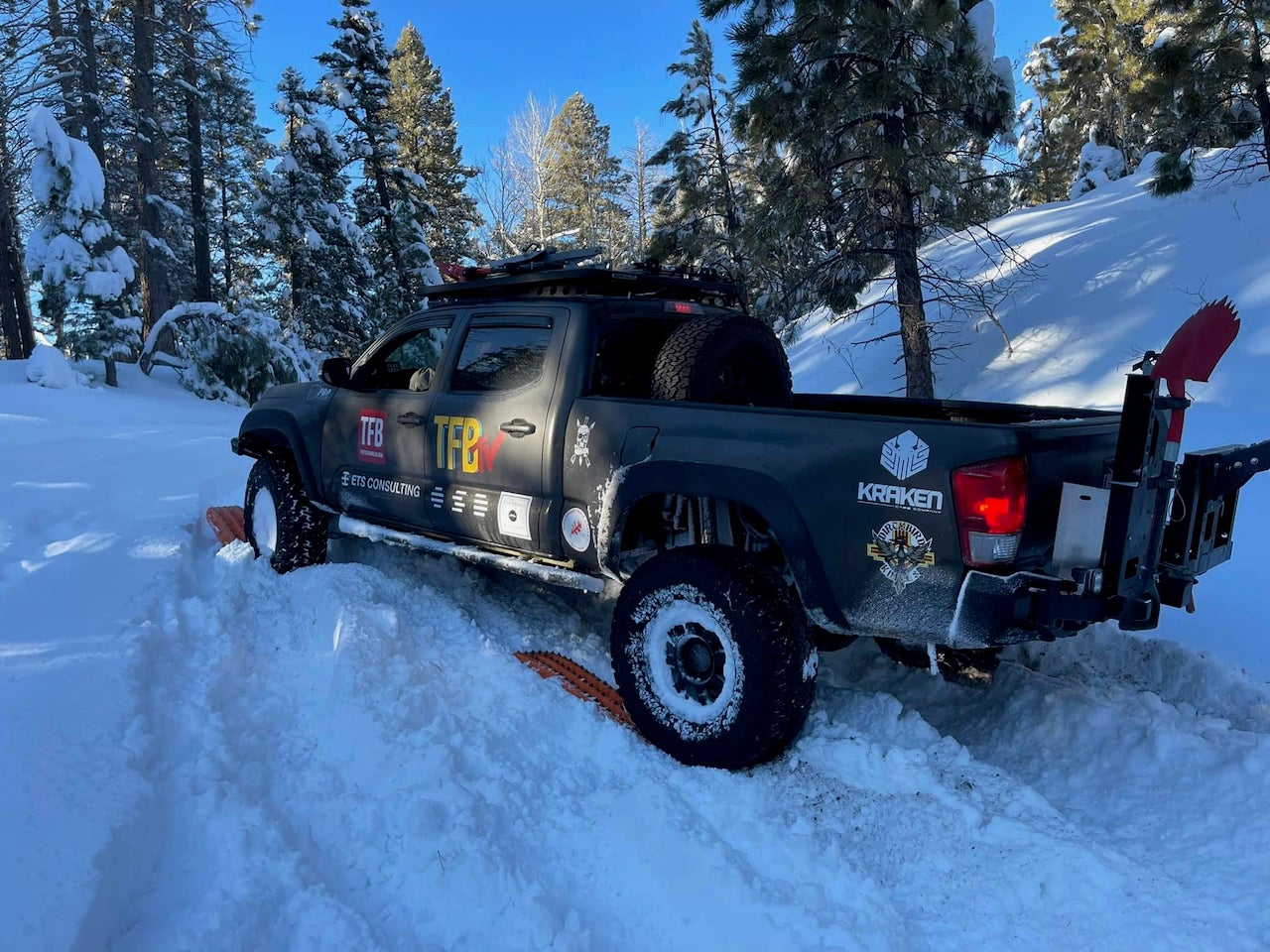 It has advantages over a Deadman Anchor and things like using a Hi-Lift and spare tire–both of which require digging. Setup and takedown is fast, but it also has some safety considerations. That said, you will generally find me with one on the trail.
You can learn more about them on their website: https://www.pullpal.com/
Off-Road and Overlanding is sponsored by
To subscribe, visit: https://subscribe.onxmaps.com/offroad/purchase/membership